Five Minutes With: Board Shaper Pat McCarthy
AKA Pmac Shapes.
Author: Esperance Tide
Published: April 24, 2018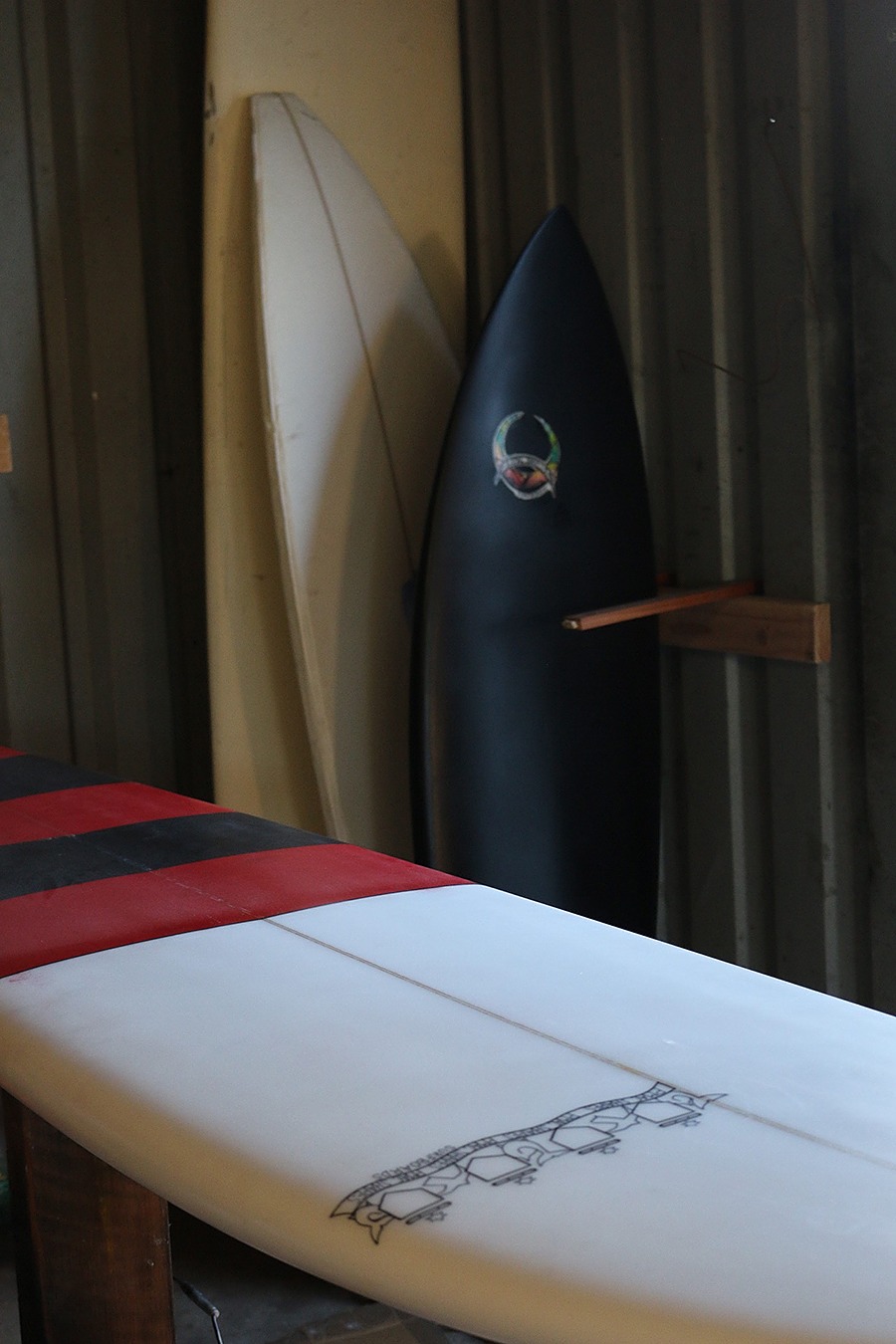 How long have you been shaping boards? How did you learn?
I've been shaping boards for 11 years. Denmark legend Warren Thompson offered to teach me to shape when I was 19. He was a father figure to me as a teenager. 'Wazz' has over 50 years of shaping experience around the world.
What do you enjoy about it?
I love creating things. It's my happy place. It's just you and a blank in a room and you are in a kind of 'zone' acting and reacting. I just feel lucky to be able to do it, having been shown the ropes. There is no formal apprenticeship for surfboard building. And to feel part of a club of craftsman who give a lot of their time to helping people have fun in the waves.
What's the best board you've ever shaped?
You'd have to define best. I'd probably pick a puffed up 5'8" I did for myself that ticked all the boxes on the shape and glassing, and I really liked the artwork I did on the bottom and my daughter scribbled on the deck. And it goes good.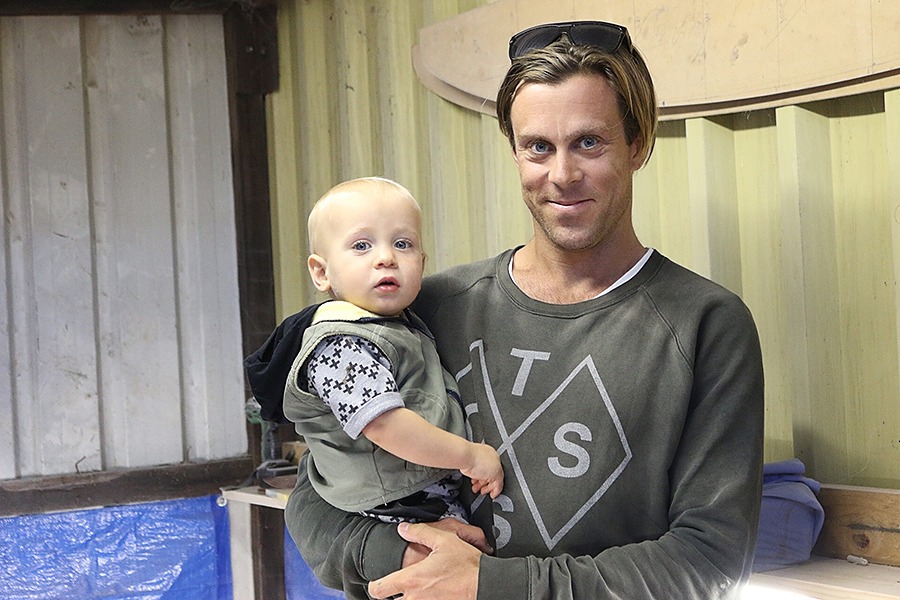 Who is your main market?
People looking for that personal touch. Emotional attachment to a custom board that was hand-shaped for you adds to the special experience. Elite surfers probably want to be on ultralight Al Merricks and DHD's, but most of the surfing population is out to have fun and feel the love. That's probably why we do lots of birthday boards and 'thank you' boards.
What's your favourite part of the process?
Drawing the outlines and getting excited about the desired outcome, doing the artwork on top, and handing it over to the new owner who is super pumped.
Who is your biggest influence?
Wazz was by far my biggest influence. He has craftsmanship coming out of his ears, he is just a model human. I look up to lots of shapers who still do the whole process of hand shaping and glassing. Guys like Clutch, Album, Corey Graham, Dick Van Straleen. Of the big brands, I like the shapes of Chilli, JS and Mayhem.
Who's your favourite surfer?
Andy Irons RIP… Timeless.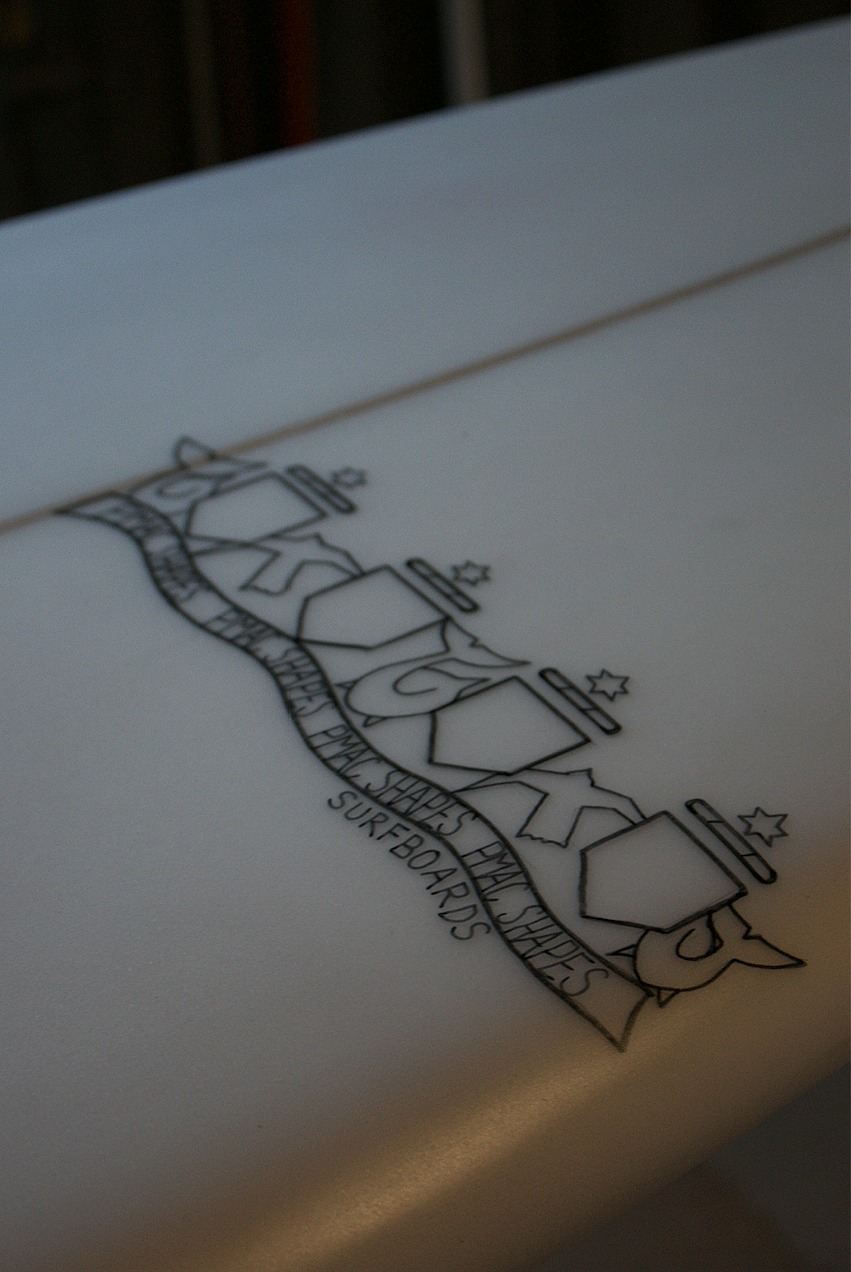 How long have you lived in Esperance for? What brought you to town?
We have been in Esperance since Christmas. We wanted to come to Esperance to get back to waves after two years in the Kimberley and play happy families with some of our friends.
What do you like about Esperance?
The beaches are next level, it's super family friendly, the fishing is good, the community is proud of its town and it's the last place a nuclear bomb will hit.
What surprised you about Esperance?
I was a bit surprised by the vibrant arts scene. The Cannery does a great job and the community is really supportive of the effort made to put things on. Better than Denmark!