Five Minutes With: Freehand
A quick Q&A ahead of their September show.
Author: Kyron Smithson
Published: September 07, 2021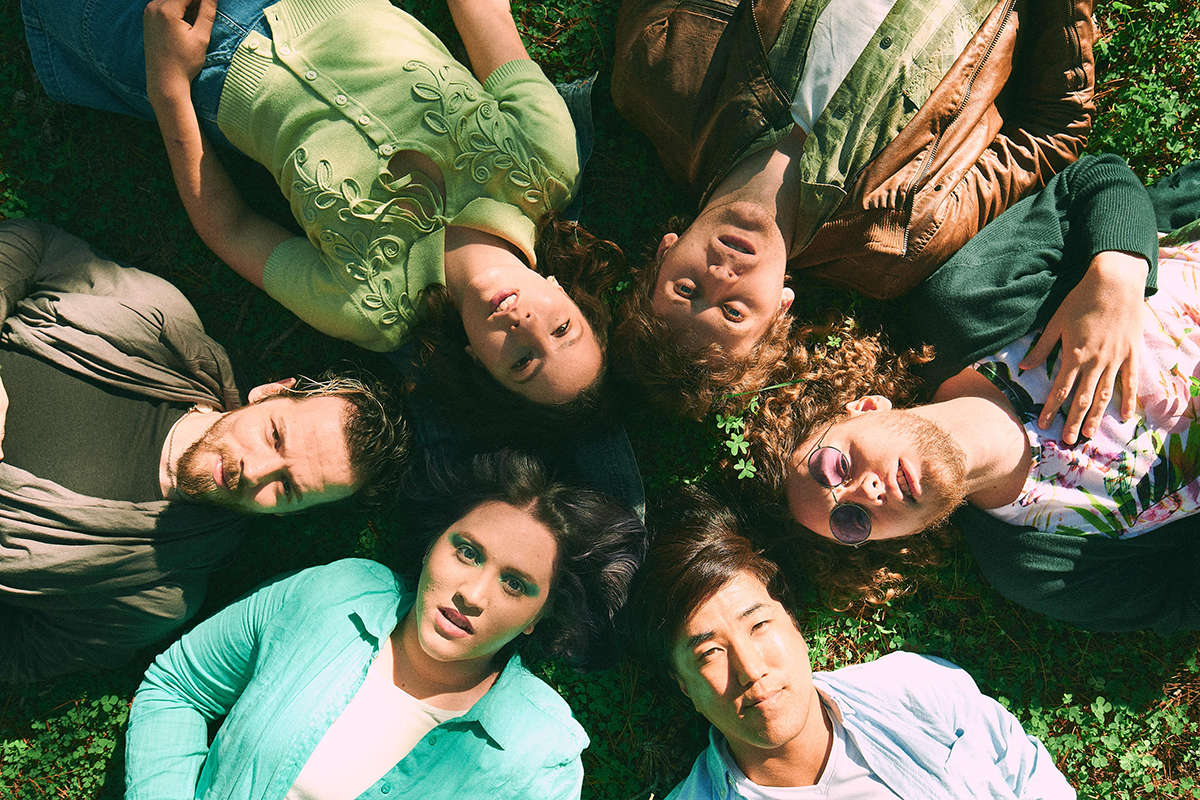 It's rare to see a band with more than four members embark on a regional Western Australian tour, but Freehand are set to do just that. With a line-up that varies between six and eight members, Freehand are a Perth-based soul outfit who deliver an energetic and uplifting live performance. Esperance is lucky enough to have them perform live at Saturday Night Jive on September 11, along with Pat Chow, Car Park Social and Grand Casual. It's an eclectic line-up at the Esperance Bay Yacht Club, bringing with it a little bit of everything for everyone and anyone. Many thanks to Wells Building Designers and Consultants for their sponsorship on this one. I'm yet to catch the band live, though by all reports they deliver, leaving the audience feeling invigorated with their brand of neo-soul infused bop. Prior to their Esperance debut I thought I would catch up with Freehand to see what they're all about.
Hi guys! Absolutely wrapped to have you down to Esperance, one of four shows in your upcoming tour of WA's south. Can I ask what the catalyst was for the tour?
We're stoked to play in Esperance! The idea initially started when we booked a six-piece tour in 2020 but unfortunately had to cancel due to the big C. Luckily our booking agent Jamie has stepped in and helped us out with this one! Big shout out to Subtle Music.
What can we expect from your upcoming singles?
Something fun! The first track, 'It's Not Over', is a big party bop. Filled with horns and energy, we're really excited for our audience to hear it – it's so much fun to play live. The second track brings something completely different. 'Hunger Strike', out on October 1, depicts Gem's personal experience with the harshness of the dieting industry. This song is filled with harmonies and filled with passion, and we hope you like it.
Can you offer a little insight into the writing process?
Gem usually starts with a melody, lyrics and rough chords. But the arranging is usually a group effort. We're a collective of songwriters and composers so there are plenty of great ideas to go around.
How do you roll with the recording process? Is it a challenge to get all band members into the studio?
All. The. Time. This piece of work has been a year in the making. It's rare that we get everyone together at the same time! All production and recording was done by our wonderful percussionist Matt. We're very grateful.
Favourite live gig to date?
Two years ago, when we had just started gigging, we played at School Strike for Climate. We played a 20 minute set in front of 10,000 people in Forest Chase. There was a moment where we looked up and saw more people standing on the balconies, cheering and dancing! It was incredible.
Name a few WA bands that you've shared a line-up with and have blown you away.
Washing Line Economy, Racka Chachi, Stacey Ann, Cruz Patterson, Ribs, Green Pools, Triangle Fight, Cecilia Brandolini, Otiuh, Sgt Hulka, Joan & The Giants… How many bands are we allowed to say? We could easily go on! WA is a goldmine.
Who are you currently listening to?
Absolutely Lawrence. We love big feelings, so we've got a big thing for Gang of Youths and Phoebe Bridgers.
If you could support any Australian artist who would it be?
Hiatus Kaiyote! Jess Fairlie or Thando would also be incredible.
Are you guys pumped to play to some fresh audiences?
Yes! We're so excited. It's a huuuuuge pleasure to be supporting Esperance bands Grand Casual and Car Park Social as well.
As a six to eight piece band, do you have a favourite place to eat in Perth? Or are band dinners spread across multiple locations?
I think collectively we've spent a lot of time at U&I in the heart of Northbridge recently. It's open late and they are always happy to put up with us. We sometimes do a 'Sad Boi Dinner' – eating late, post rehearsal and talking about our feelings. It has been a really lovely Freehand thing from the get go.
See Freehand play live…
Freehand will be playing at Saturday Night Jive down at the Esperance Bay Yacht Club on September 11. Tickets are selling fast and are available from www.kyzapresents.com.