Sausage Connoisseur: A Quest For The Best Sausage Roll In Esperance
Pass the sauce.
Author: Esperance Tide
Published: January 28, 2018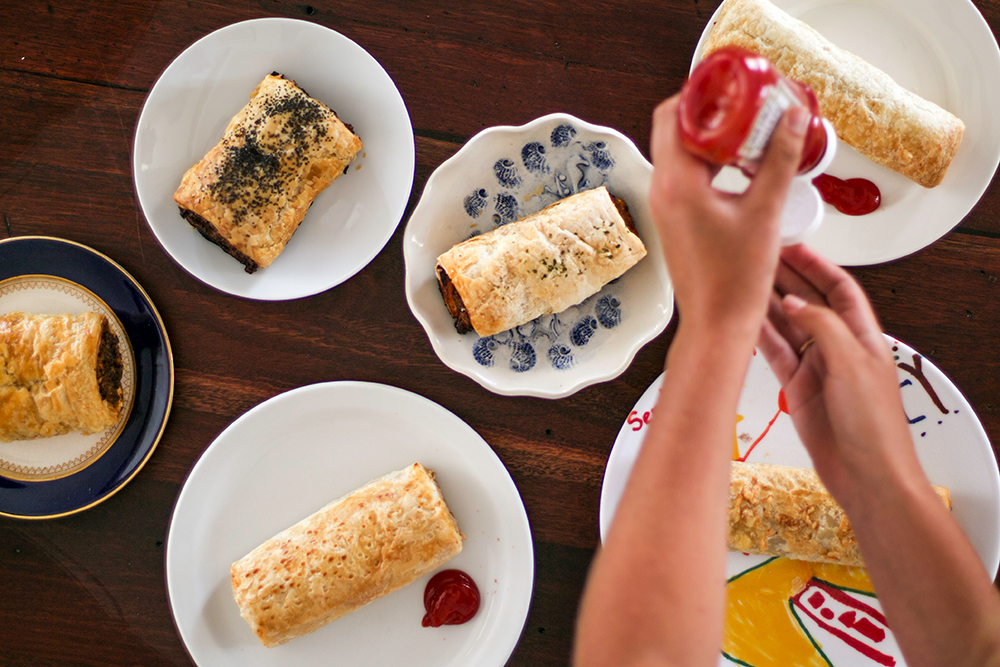 How do you make a sausage roll? Push it!
But all jokes aside, competition is fierce among Esperance eateries argy-bargying for the honour of the town's Best Sausage Roll. To end the debate once and for all (or for now), we took one hungry tradie on her lunch break and a smorgasbord of locally crafted, pastry-wrapped slabs of minced meat and vegetables. The standard was high, with all chefs putting in an impressive effort, but as we all know, there can be only one winner.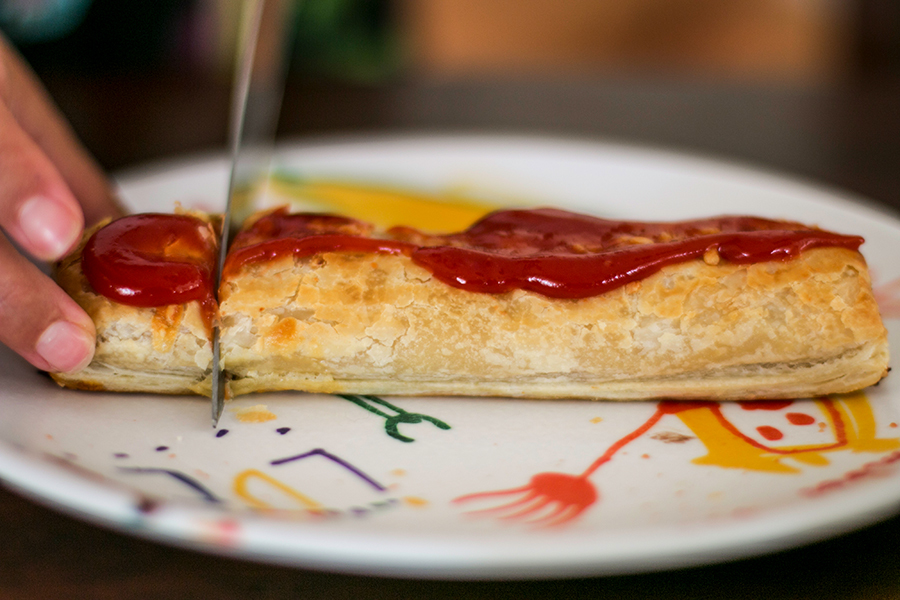 Redz Pies
$4.50
Having sold out of their regular sausage roll, we opted for the cheese and bacon variety, which we were told was their best seller. While admittedly a bit of a wildcard, the judge was impressed with the flavour, and "good, flakey pastry". "It's actually quite delicious," she said. "The texture of the meat is good, it's not too dry and not too sloppy." Special consideration was taken, given this was the first sausage roll the famished judge sampled. Points were lost for the roll's appearance, which she said, "Could have been more golden."
4/5 squirts of tomato sauce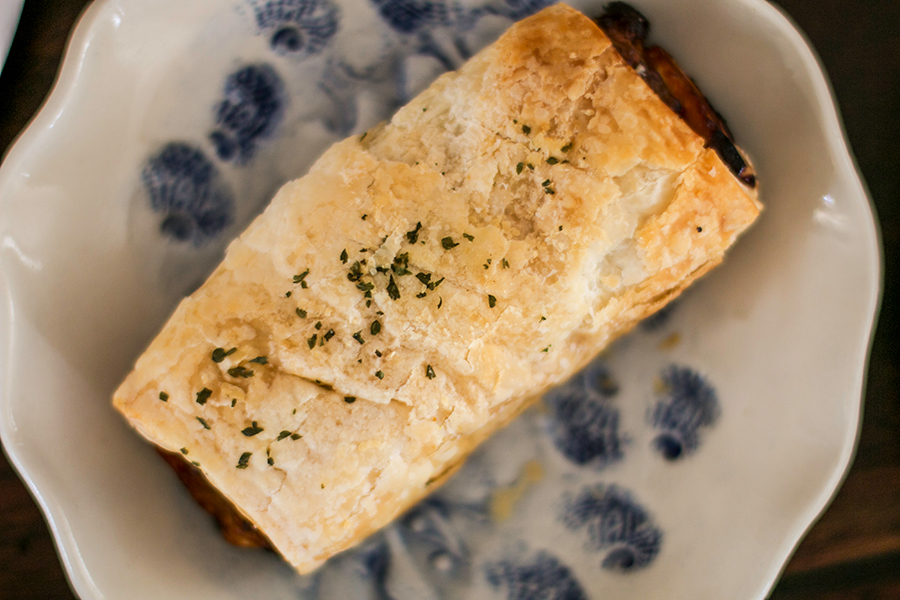 Aurelia's Ice Creamery and Cafe
$5.10
Aurelia's has been claiming their 'famous' sausage rolls as the best in Esperance for a while now, and their pies have a great reputation, so our expectations were high when the time came to taste their handiwork. The sausage roll was sprinkled with herbs, which made it stand out from the pack and gave it a more gourmet edge. "It's full of flavour, it's kind of herby and tomatoey at the same time," she said. Extra points were given for a light, flakey and golden pastry. The most expensive of the range, the judge deemed the added cost "worth it".
5/5 squirts of tomato sauce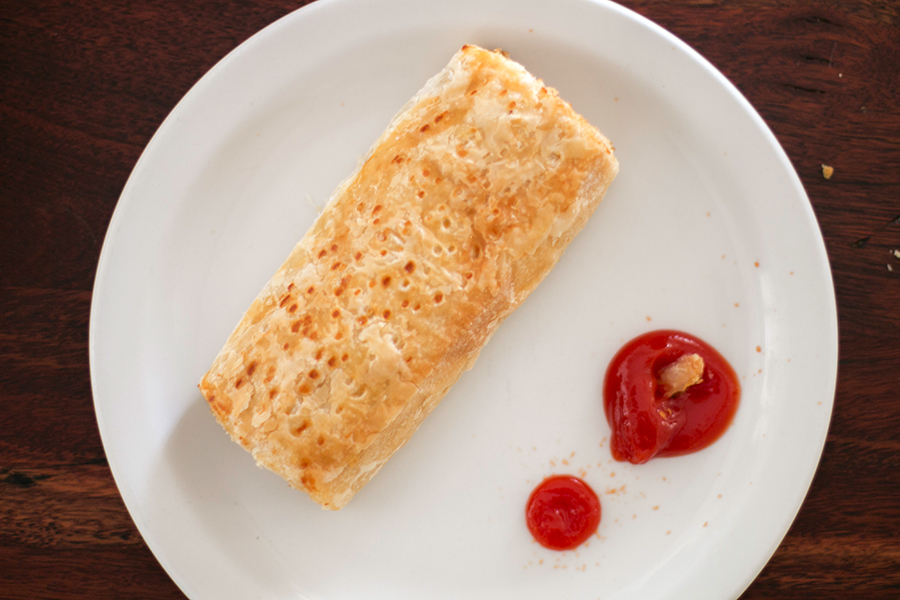 Esperance French Hot Bread Shop
$4.70
Obviously a big ticket holder in the sausage roll game, you know these sausage rolls are pumped out at high volume to match their equally high demand. "Kids will love it," our judge said. "It's a classic sausage roll. It's not super high in flavour but I think if you're someone who likes to keep it simple, you'd be into it." Points were subtracted for the breadcrumb-to-meat ratio, which she said claimed was a little light on the mince side. "There are plenty of great options in the French Hot Bread pie warmer, this is perhaps not their strongest entry," she concluded.
2/5 squirts of tomato sauce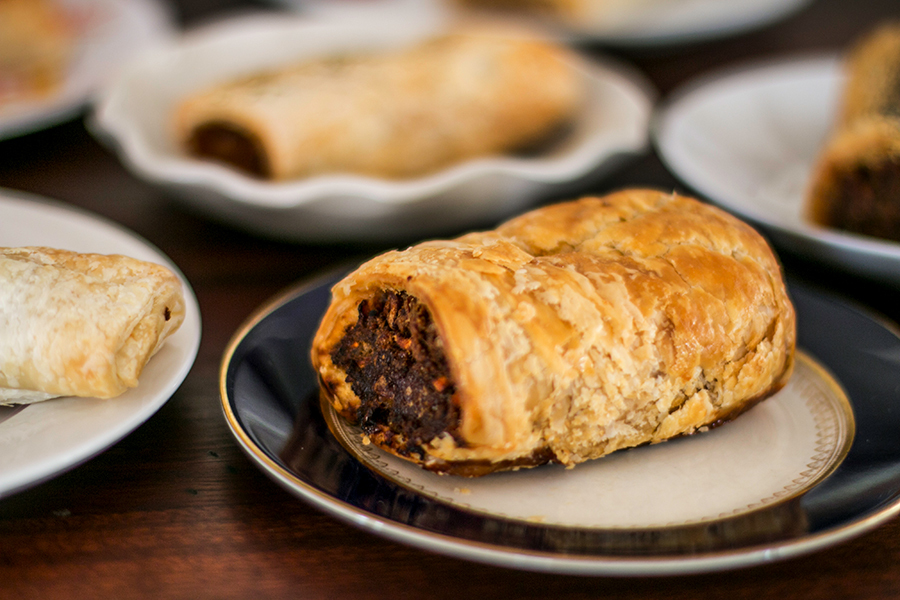 Esperance Lunch Box
$5.00
To keep things interesting, we opted for the 'chilli sausage roll' and were excited for a scorcher. But our judge, who eats a lot of spicy foods, reported "it's not that hot at all". "It is pretty tasty though," she said. "It does kind of taste like they've used breadcrumbs or some sort of cereal to plump it up a bit, but it's well cooked and the meat is nice and moist." Points were added for a puffy, super flakey pastry and a good meat-to-pastry ratio. As the competition is set to intensify, this one was deemed the 'one to watch'.
3.5/5 squirts of tomato sauce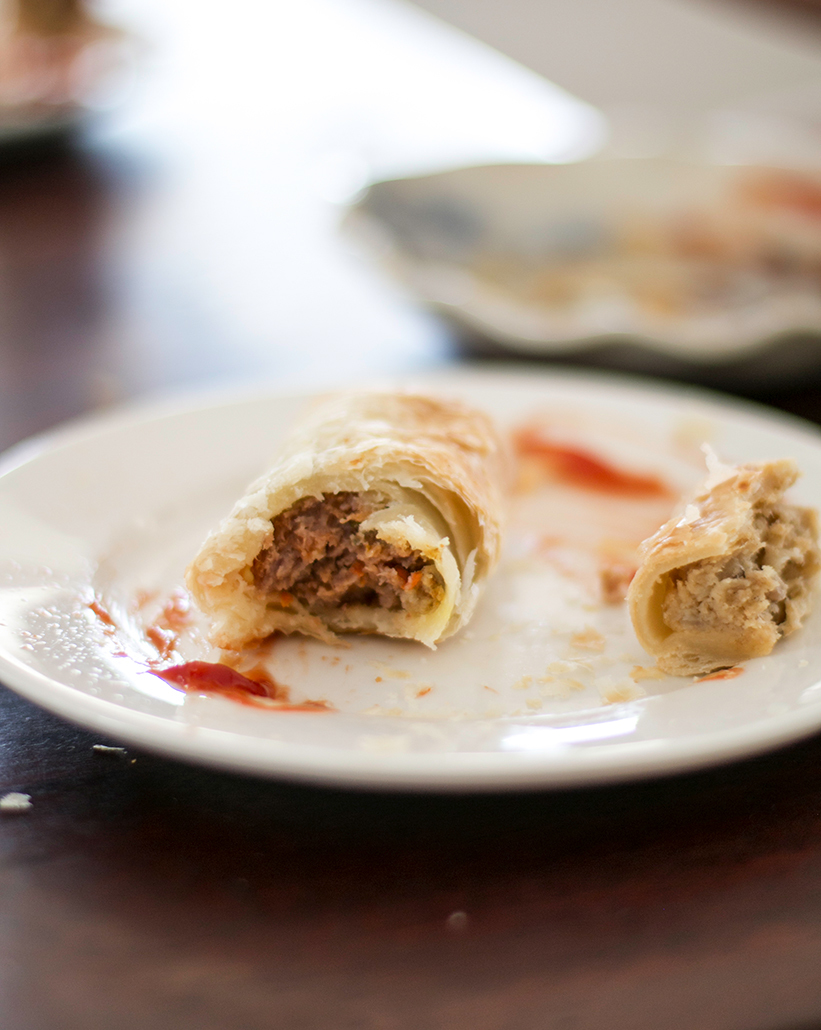 Bay Of Isles Lunch Bar
$4.00
Longtime supporters of the Esperance Tide, we were excited to pop in to visit and see how our friends were traveling in their journey to sausage roll nirvana. Sure enough, their offering was a meat lovers delight. "It's very meaty, there's not a lot of veg involved but I think that will appeal to a lot of people," our expert judge said. "The pastry is quite thick, so it balances out quite well."
Fairly light in colour, this sausage roll was more traditional and will appeal to those seeking a classic flavour, though it still had a lovely, homemade feel.
3.5/5 squirts of tomato sauce