Winter Warmer: Broccoli, Leek & Fennel Soup
So fresh and so clean.
Author: Bronte Vincent
Published: June 05, 2018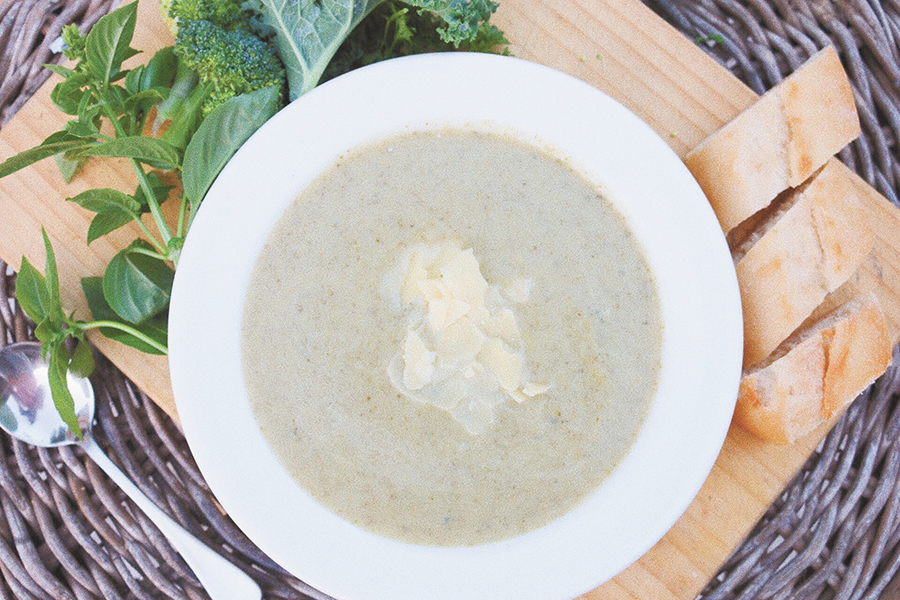 This is a broccoli, leek and fennel soup is inspired by fresh, garden greens. Perfect for detoxing and warming you up with this winter.
Ingredients:
1 large broccoli
1 leek
1 fennel
3 spring onions
2 garlic cloves
1/2 cup fresh basil
1/4 cup fresh parsley
4 cups veggie stock
2 cups water
Olive oil
Salt & pepper
Cream (optional)
Parmesan (optional)
Method:
Chop all vegetables and herbs separately.
Fry the garlic and spring onion in a pot with olive oil.
Add the rest of the vegetables to the pot and season with salt and pepper to taste.
Cook and stir for 2-3 minutes on a medium heat.
Add the stock and water, allow to boil.
Turn to a low heat, allowing the vegetables to cook through.
Once cooked, blend with a hand blender. Add a little bit of cream to the mix if you're feeling a bit cheeky. Perhaps a little parmesan too.