Business Not As Usual: Adapting To Change In Unprecedented Times
COVID-19 has had a huge impact on local business forcing some to adapt in surprising and innovative ways.
Author: Karli Florisson
Published: July 14, 2020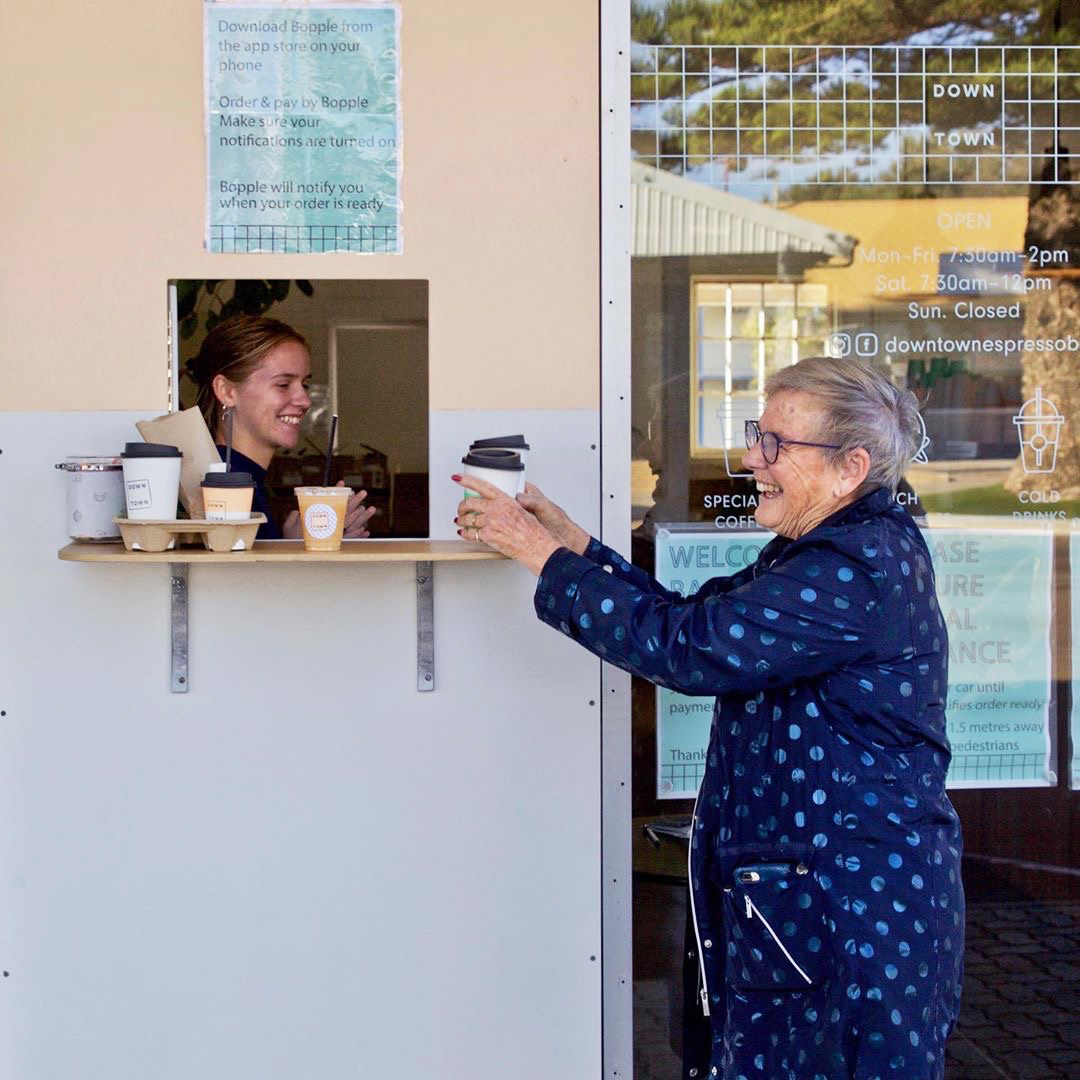 Local business is the lifeblood of the Esperance community. Being as isolated as we are, we rely on local business to provide essential services, special treats, and a new pair of socks when your last pair wears out and you need new ones right now. While online shopping is on the rise, there are some things you can't buy online, such as freshly baked bread, locally grown produce, a hot coffee, or a friendly smile from someone whose kids go to the local school. You also can't try things on, check things out before you buy, or get advice on where to try out your newly purchased fishing rod. Local businesses are important for providing local jobs, and they keep money in our community. They sponsor our local sporting teams and give apprenticeships to local kids. More than that, local businesses provide colour, options, convenience, and personality to our town.
The recent pandemic has hit our local businesses hard. With many businesses forced to close for a time due to social distancing requirements, some local business people had to make some tough choices. But Esperance business owners are a resilient bunch, and some have been able to find innovative solutions to keep their businesses running during our times of social distancing and isolation. Of course, not every business has the flexibility to change their way of operating, and things have been difficult for businesses across the board. But the silver lining during these tough days for some businesses is that they've been pushed out of their comfort zones and had to find new ways of operating, some of which will be beneficial in the long run.
New Technology
For the owners of Downtown Espresso Bar, one of the solutions for COVID-19 times has been a new phone application. The app, called Bopple, offers customers a way to order and pay for their coffee remotely. Downtown also installed a small coffee hatch to allow for customers to pick up their coffees while still observing social distancing. The app has been a great hit with customers. 'I order in my driveway, and by the time I drive downtown, my coffee is ready for me,' reports one of the customers. As business owner Nicola Sime says, 'Using the app made it possible for us as business owners to re-open our business but still protect our team, ourselves and our customers from risk. We'd considered using an app in the past, but hadn't taken the time to program and implement it. The unprecedented time created an opportune time to introduce the initiative.' As social distancing restrictions are lifted, and things go back to normal, Downtown will be keeping the app, which has been a great success.
Online Platforms
For Anna Swan, owner of The Swan Effect, restrictions on indoor exercise classes meant that she had to stop running classes from the yoga studio. Anna had always wanted to have an online platform for yoga classes but never had the time to get it up and running. During the pandemic lockdown, Anna set up a membership platform on The Swan Effect website. 'We've had a really good response,' Anna says. 'We've had current members join up, and also people who are out on farms, or other places around the state. It's a way that people can still practice with us even if they're not in Esperance.' It's been a big learning curve, but one of the big benefits for Anna is that teaching remotely means she can share the teaching load. 'It means that I can use some of my favourite teachers, no matter where they are.' As restrictions lift and people are able to come back into the studio, Anna plans to keep running the online platform.
New Ordering Systems
When restrictions during the height of the lockdown forced Bob & Jim's General Store to temporarily close their doors, Tiff Brown of Bread Local found herself without one of her main distribution points. She realised that her options were to either stop baking or make a change to the way she was operating. She took a week off baking, and during that time she was able to get a website up and running so that people could place orders with Bread Local directly. 'I've been meaning to set up a website for two years,' says Tiff. 'So COVID has really brought about some major changes for the business.' As things return to normal, Bread Local will continue to supply both Bob & Jim's and Aurelia's, which is their other major distribution point. Customers will also be able to continue to place orders directly with Bread Local through the website, with Tiff operating a Friday afternoon pickup shop for preorders through the website. In addition to these changes, Tiff has also introduced a new range of delicious baked goods, which she will be continuing to sell as things return to normal.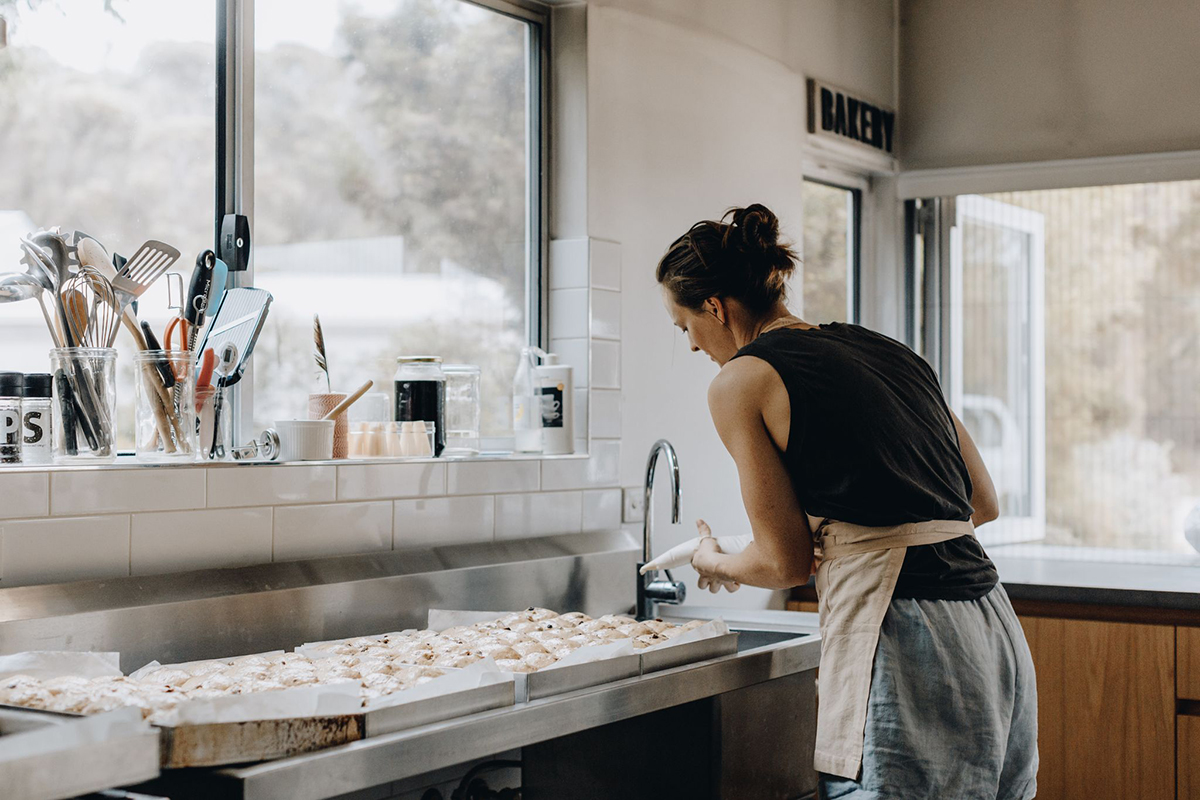 Online Store
Sarah Eade, owner of B Naturally You, had been planning to set up an online store to sell beauty products and other goods through the business's website. When the salon was completely shut down during the lockdown, she took the plunge. With the increasing popularity of online shopping, Sarah could see that making a change was inevitable. The extra time that she had meant Sarah was able to add a range of clothing to the website store. It was a big learning curve, and Sarah found that getting some help was really important. As the salon is able to resume providing beauty and wellness treatments, the online store will provide an extra diversity to the business.
Deliveries and Takeaways
During the time of Coronavirus lockdown, many businesses in town offered contactless home delivery. Customers could order by phone, email, or on social media or website, and have goods delivered from businesses such as The Toy Station, B Naturally You, or The Book Box, among others. Bread Local was one of the businesses that offered home delivery. Thanks to family members who volunteered to help, customers could order from Bread Local's new website and have bread delivered to their door. 'We were doing up to 80 deliveries in a delivery run,' says Tiff. As well as deliveries, local restaurants and cafes were also offering takeaway meals when dine in options were not available. From the Taylor Street Quarters to the Pier Hotel and the Esperance Café, there were takeaway options to suit all tastes. For many businesses, home deliveries are not sustainable, and they won't be continued as things return to normal – but they were a way for businesses to look after customers in a time of increased risk. Having options for home delivery and takeaway was very important for some local people who had to take extra precautions during these times.
New Appreciation
For many business owners, going back to 'business as usual' will bring with it a new appreciation for things being 'normal'. This includes a fresh appreciation for those who have helped out during COVID-19 times. As Tiff Brown of Bread Local says, 'I feel so fortunate that I had family members who were able to help out during these times. I was also fortunate that the business was able to adapt, as often it is hard for small businesses to adapt and change quickly.' This sentiment is echoed by other business owners who are grateful for the help that they received during difficult times. For Nicola Sime of Downtown, the silver lining to the tough times has been the kindness shown by family, friends and customers. 'Running a business during a pandemic has tested our skills and brought home the importance of health in our community.' Sarah Earle said that she spoke to locals whose income was not affected by the pandemic and so they were making a real effort to support local businesses by going out of their way to spend money at local businesses. 'Without people like that we would have really struggled. The kindness of the locals was amazing.' The Esperance community has pulled together to weather this storm. Our local businesses will continue to need our support as we return to normal.