Shop Local: The Book Box
The Book Box is a little business with a big personality.
Author: Karli Florisson
Published: July 29, 2020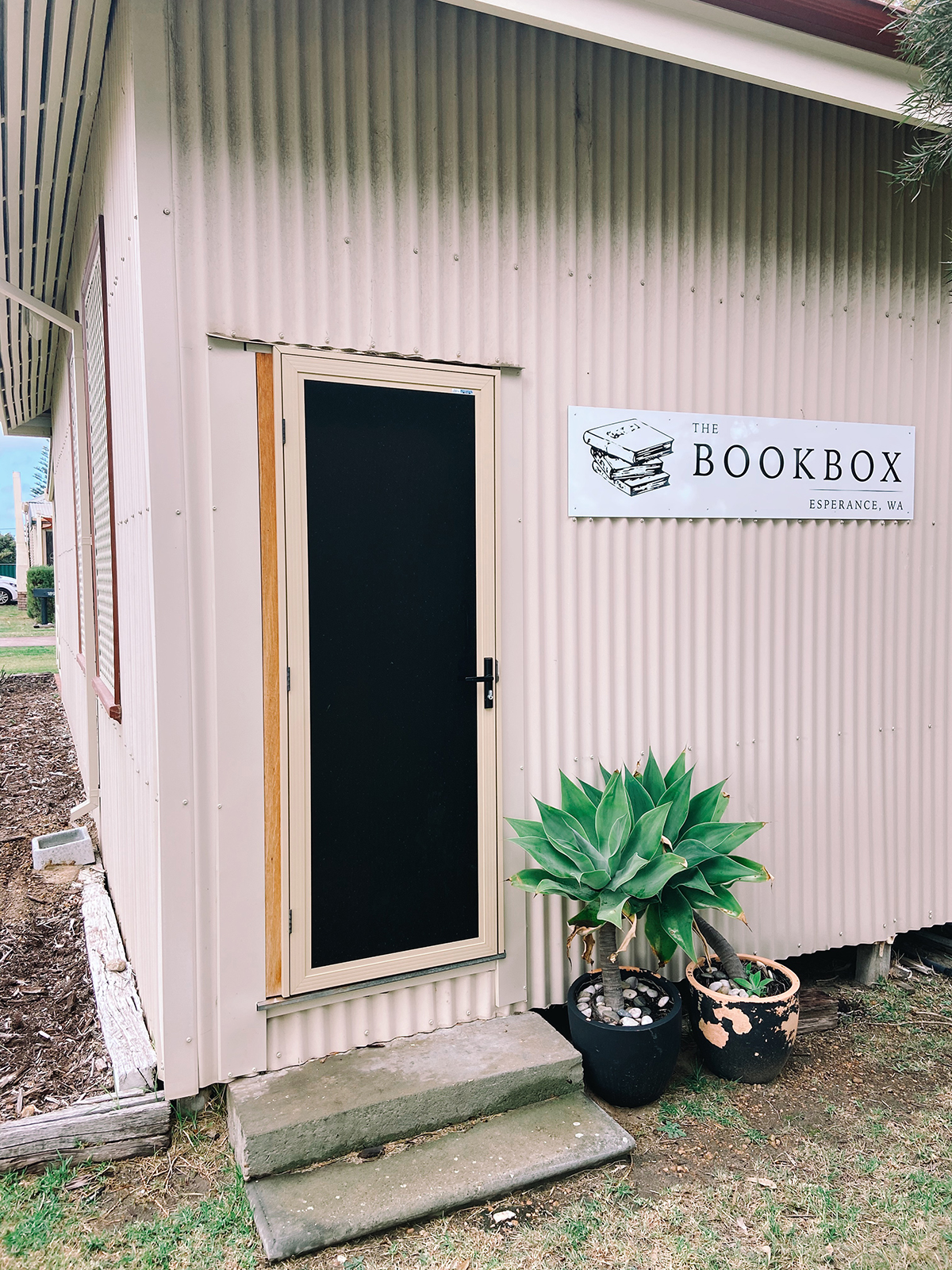 The Book Box is a little business with a big personality. Originally located in the old Esperance Railway Ticketing Office, the tiny little shop seemed magically larger on the inside, managing to stock a huge range of books in such a small space. From children's books to cookbooks, biographies, self-help, a large range of fiction, and even some giftware and prints, The Book Box has something for everyone.
The Book Box was started in 2015 by Esperance local Donna Hutcheson. Before that, Donna was selling books at the Museum Village Markets as a way to make some extra money to get her daughter to Perth for her TAFE studies. With no book shop in town at the time, Donna realised there was a gap in the market, and The Book Box was born as a part-time venture. Donna was delighted to be able to fulfil her dream of owning a bookshop, and she loved her time running the small business. When Donna and her family left town, local Tammy Hough, felt that having a bookstore in town was really important, and she wanted to see the business continue. She bought The Book Box, taking over in April of 2019, with Donna very pleased to see her business continue in good hands.
The Book Box is an ideal fit for Tammy, whose unique experiences give her a solid understanding of the Esperance community. After moving to Esperance from Bunbury with her family in her early twenties, Tammy has worked in a range of different businesses, from Elders to Bankwest and the Port Authority. Her most recent role, working as a local business advisor for Esperance Chamber of Commerce, gave her a good insight into the unique challenges and rewards of owning a small business in Esperance. Despite this solid knowledge, Tammy says that owning a small business is like having a baby. 'You can read all of the books on how to do it, but the only way to really learn is to experience it for yourself.'
When Tammy took over the business, she couldn't have imagined that some of her challenges would have included a global pandemic and lockdown. 'People in Esperance have been so awesome through this situation,' Tammy says. She has been able to continue operating The Book Box during the lockdown, taking orders online, and arranging no contact deliveries around Esperance. Tammy has noticed that the town's reading habits have changed slightly during this crisis. She's selling more cookbooks and lots of feel-good fiction. 'I've found that people are just much more appreciative of all the things that are good in life at the moment,' she says.
Over her first year of running the business, Tammy has learnt a lot and found her feet. 'It's been a really great starter shop and has helped me to find my confidence.' With The Book Box moving to its new premises in the Old Courthouse building in the Museum Village, the little shop is set to expand and take on new challenges including becoming a member of Leading Edge Books, who support independent booksellers. Tammy is excited about being a part of the Museum Village community, and about having more space for stock. 'One thing that has surprised me about the shop is the diversity of people's interests.' She plans to get in a bigger range of books to cater to the wide-ranging tastes of Esperance people.
Independent bookstores are a common feature of fiction and movies, although Tammy hopes that The Book Box is much more 'Notting Hill' than 'Black Books'. While many people dream of owning a bookstore, the reality is that it takes a lot of grit and determination to run a successful business of this type in a small town. Tammy credits the Esperance community with the success of The Book Box. 'People have been so supportive. They've championed the cause – they want to see the bookstore succeed.' Tammy believes in the importance of small businesses for a town like Esperance. 'Big chain stores are very important as they provide employment and wages to locals, of course, but small businesses give a town personality.' The Book Box undoubtedly adds to the personality of Esperance. Local book lovers will be excited to see how the little bookstore's big personality continues to grow and expand in the new location. Tammy is excited that she gets to continue bringing the unique magic of The Book Box to our town.
Find The Book Box
The Book Box is now located at the Museum Village on Dempster Street. You can find their most recent opening hours on their Facebook page.