Five Minutes With: Paige Valentine
And her new single 'Pure'.
Author: Kyron Smithson
Published: August 03, 2020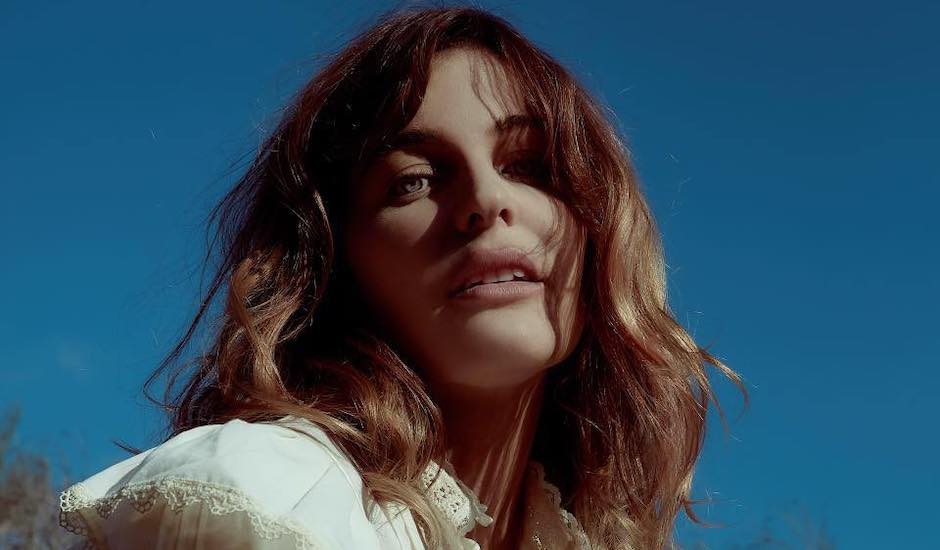 Paige Valentine released her latest single 'Pure' on June 5, that same day I gave it a share to my Instagram story. You would not believe the volume of music that is released in this day and age. Artists are able to record and launch quality material with relative ease. I listen to many great songs, and many great songs get lost in the sheer volume of digital releases. This track grabbed me from the first listen, Paige's vocals on the track are encapsulating. Layers melt away leaving you with the stunning tone of her voice, bold lyrically and beautifully captured. The timing worked well for the release, the music industry was and remains shaken. A number of artists have held back releases due to their inability to tour. Restrictions had just started to show signs of shifting and suddenly 'Pure' was launched. Paige's live performances are unforgettable, and perfectly suited to the intimate atmosphere the music industry adapted to in early June. Within a week, Paige had a golden run of shows, extended to include a July 4th performance in Esperance. I was unsure of where to hold the event until I was contacted by the crew at Woody Island Eco Tours. In this instance, the stars were truly aligned with Paige set to launch her new single 'Pure' to Esperance set to the stunning backdrop that is Woody Island. In the lead up I caught up with Paige to gain some insight into her latest release, songwriting and life in general.
'Pure' is a stunning track, did you initially write and perform the piece solely on acoustic guitar/keys?
Thanks so much. The song was originally written on guitar, the chord progression of the chorus was really the first part to the song then it was built around that. Then I played it on piano by ear without really learning it properly for a video on YouTube. Live, it is predominately piano and guitar-based, I love stripping the song back to how it was written.
Overtime did you start to get an idea of how a finished studio version may sound?
I was very lucky to work with Dylan Oliverre from the money war After doing some preproduction in Sydney. We both wanted this song to be very sparse in the beginning so the vocals felt raw much like batt for lashes or longing grammar just making it really ethereal and lots of space. The production on it was really an organic experience I got to play an old upright piano that's semi out of tune and we both wanted a really lived in kind of song that built at the end and was uplifting.
How has collaboration impacted your songwriting?
Collaboration is a wonderful tool for me because I tend to write in the same keys on the piano and guitar, so when you're working with someone else's mind and their comfort zone usually it's out of yours and some great things can happen. Co-writing during COVID particularly, it was a really comforting experience to do a lot of co-writing over the phones.
How has your writing style evolved across your career?
I've definitely become a lot more honest with what I think my songs should sound like and how they should be written rather than trying to chase a style or sound external to me
Key influencers on the way you write?
The biggest influence on the way I write is probably from growing up listening to a lot of singer-songwriters and constantly writing poetry or lyrics. If I'm moved by a book or movie, or political issue. It can really come from anywhere. I'm deeply inspired by nature and was lucky to grow up in the bush and down south. Esperance has always been my go-to place to spend many months of the year in the isolation and incredible beauty of the coastlines there.
May was a shaky month for the music industry, how did the current situation impact your launch of 'Pure'?
I think the timing was really instrumental. 'Pure' is a powerful song that came out at a powerful time where a lot of people were feeling nostalgic for better times in their lives and being introspective. Music became a big crutch to help people get through isolation so I think there couldn't have been a better time to set it free.
What is the most memorable moment of the tour thus far?
Probably playing piano at The River in Margaret River. I wrote a song about seeing my parents leave in the driveway at my Freo house before we were separated by the borders for three months and it was quite a scary time for me living alone. So I got to play the song with my parents in the room and a sold-out crowd and it was a really electric and apparently, tear-jerking moment.
How does performing in Esperance compare to other parts of Australia?
Esperance is hands down my favourite regional place to tour in Australia. The crowds are incredible, the vibe is always high and it's such a beautiful road trip down and holiday If you get enough time to stay.
What is the piece of advice for young women beginning their journey within the West Australian music industry?
Be yourself. Like your songs, enjoy performing them, collaborate, stand true to what you think is good for your direction and form strong relationships with your supporters/fans. It's a powerful time to be a female artist. I'm really enjoying watching the growth and careers of many WA artists and excited for the ones to come.