Destination Unknown: The Artistic Journey Of Geoffrey 'Speed' Smith
And the future of Speedline Art.
Author: Jesse McCarthy-Price
Published: March 26, 2018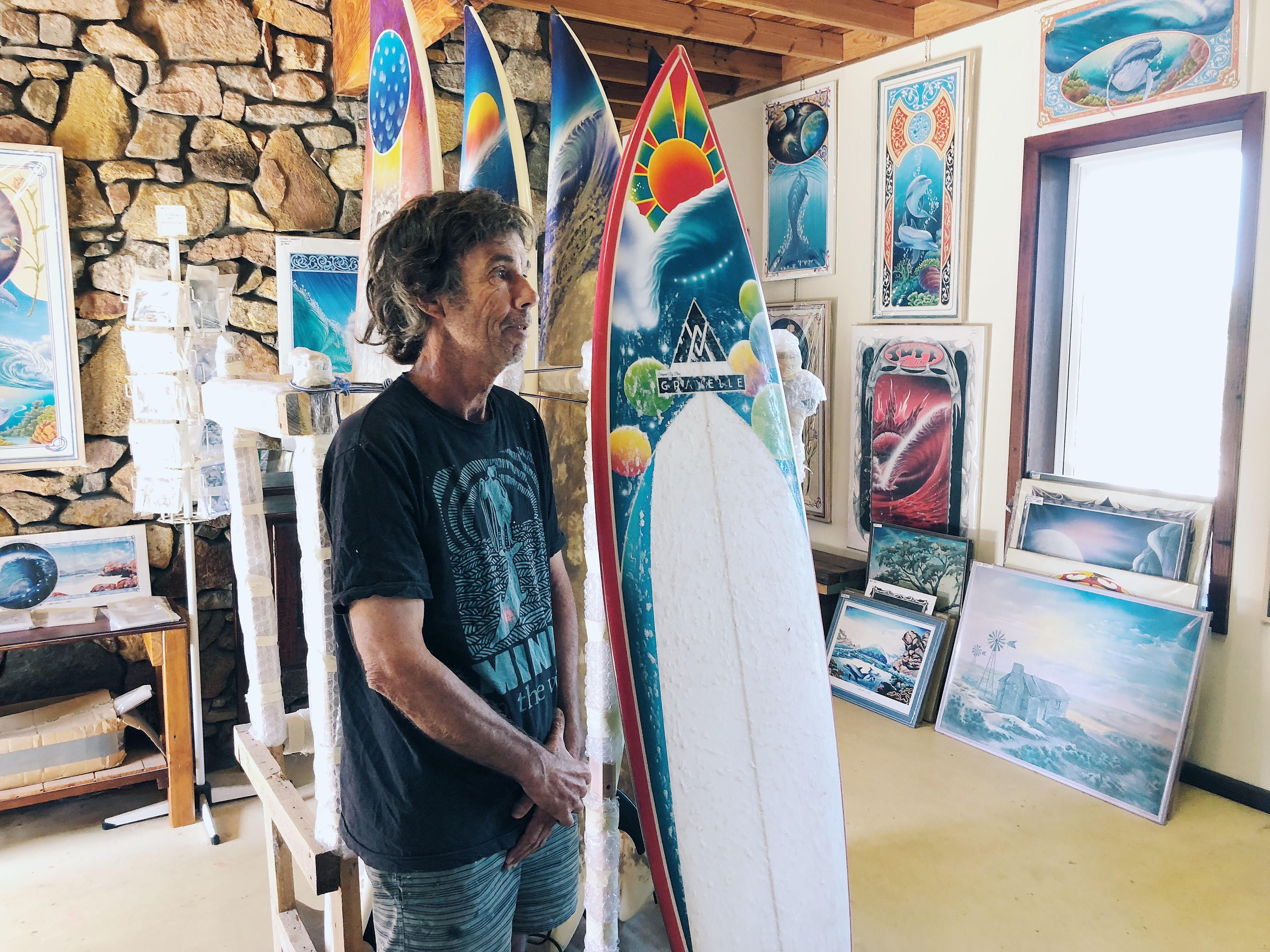 There's that overused John Lennon quote that says, "Life is what happens to you while you are busy making other plans".
Geoffrey 'Speed' Smith is a man of few words, but when I meet with him to chat a little about his life and career, it's that clichéd quote that comes to mind. Smith was supposed to be a farmer, until fate intervened, steering him on a rollercoaster course through a 30-year long career as an artist.
But in a mass produced modern world, Smith feels unsure of whether there is a future in his artform, or any artform at all. "It's just the reality with all crafts today—everyone is struggling to be viable. You are a point where you just think, 'What am I doing?'."
Raised on a farm in Grass Patch, it was a trip to Penong that altered his life forever. The dusty South Australian town was much like every other rural community around him, except for one small fact. It was harbouring a secret. Just 21km down a dirt road were world class waves.