In Review: Evolution Of The Surfboard
Riding the waves of time.
Author: Demi-Lee Barker
Published: December 20, 2017
Shredding the waves of time, roll in and view the Cannery Art Centre's epic surfboard exhibition, Evolution of the Surfboard, curated by Western Australian Wayne Winchester.
Each board tells its own story. Whether it's the art or shape, or both, surfboards and skateboards have a diverse history of their own, which can be seen in this collection. Having collected boards for about 45 years, Wayne shaped his very first board when he was just 16 years old. His own "Winchester" boards are on display, as well as a 'Lightning Bolt' shaped by world-famous surfer Gerry Lopez and a 'Wintersun' by Michael Peterson.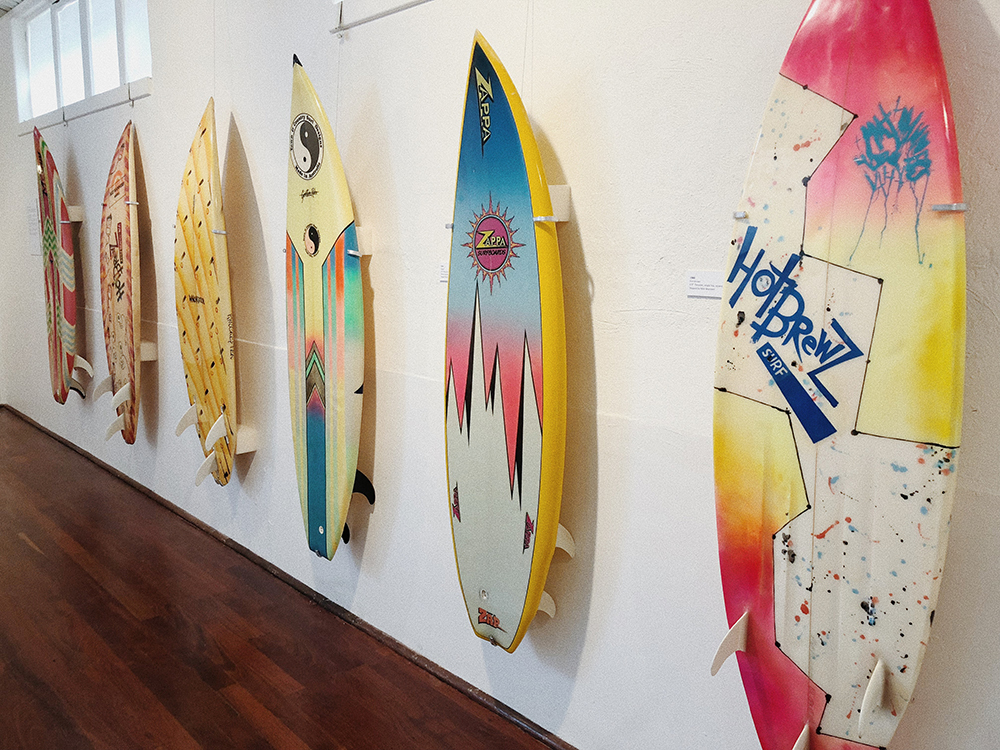 In total, the exhibition has about 60 boards on display. This includes replica and real models ranging from the very first surfboards of the ancient Polynesian era, to modern day, performance-built boards. The exhibition also includes a recreated workshop from the 70s to showcase how Wayne created and shaped his own boards. Local artist Geoff 'Speed' Smith has his wicked airbrush designs displayed on some surfboards, too.
Not only is this a must-see for surfers and surf enthusiasts alike, but also for skateboarders. There are a few old school skateboards on display, ranging from the 1950s to the 1980s. There is a short, action-packed skate film shot on an old Super 8 film camera, documenting skateboarding adventures from various locations, including the Albany Snake Run.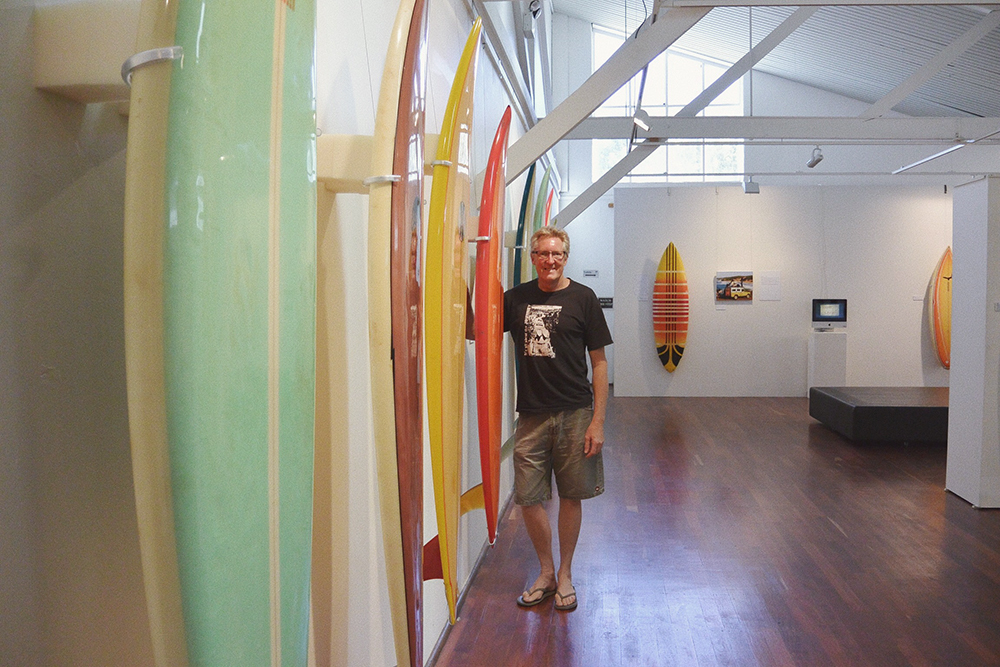 Wayne lived in Esperance for four years, incentivising the decision to bring his extensive collection to us, and give something back to the community. "The surfboards need to be admired and touched by surfers, and by coming to a coastal, surfing town like Esperance, they will be loved," he said. To Wayne, it's all about keeping their soul alive. "They aren't alive when they are sitting in a glass cabinet or in a dusty shed, they are alive when they are admired, and occasionally thrown in the water." The collection is different from others, as it allows people to see, feel and get close to the boards, without the restriction of glass or barriers.
So make sure you come down to the Cannery Arts Centre and check out the exhibition, to take in the beauty for yourself. It's all about remembering, respecting and enjoying the beauty of the surfboard, as the surfboard allows us to do what we do as surfers. Without the surfboard, there would be no surfing. This awesome journey will only be displayed until January 14, do not miss out.
Written by Esperance Anglican Community School student Demi-Lee Barker.