Flexin' 101: The Tide Guide To 4WDing in Esperance
Let me see you flex.
Author: Esperance Tide
Published: January 04, 2018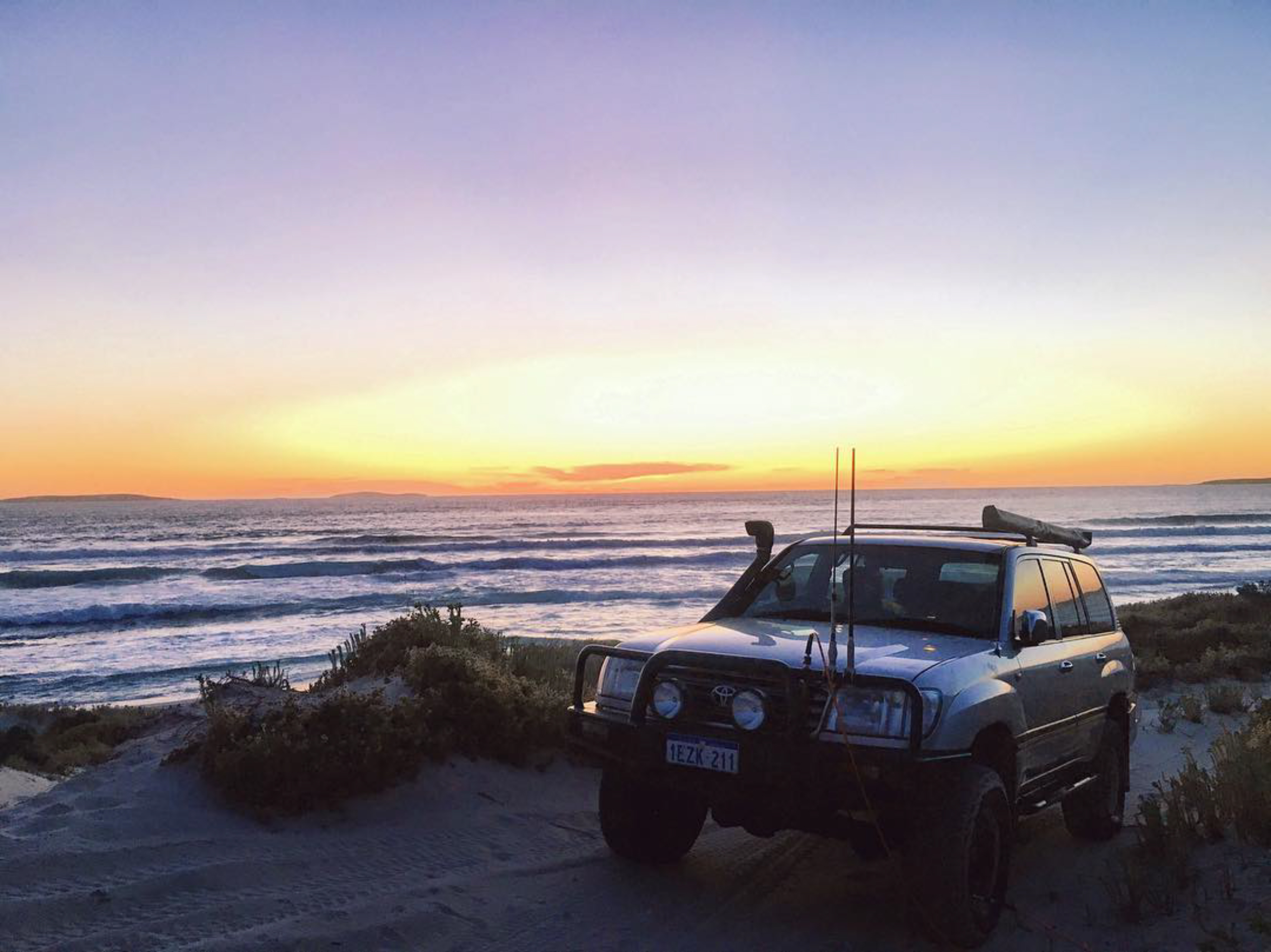 One of the most enjoyable and iconic things about living in Esperance is our ability to enjoy endless stretches of beach from the comfort of our cars. If the increasing number of Ford Rangers around town is anything to go by, Esperance locals are constantly on the move, exploring Butty Head, giving it hurt in the Wylie Bay dunes or setting up the perfect camp spot at Victoria Harbour. While there's a fairly large minority within the community who live and breathe the fourby life, it's certainly not all of us. So, for visitors, new drivers and those who usually let someone else take the wheel, here are the things you need to know next time you hit the dunes this summer.
Let your tyres down
First thing's first. Before you hit the sand, you'll want to let some air out of your tyres. The best all-round tyre pressure for sand driving is around 16 psi, and you can buy tyre pressure gauges for around $20 if you're unsure. Letting the air out increases the size of the tyres' footprint on the sand, so you have the same weight of the vehicle spread over about twice as much rubber. This enables the car to climb up on top of the sand and float on it rather than digging in.
Read the tide (and The Tide, too, obviously)
It sounds like the most obvious thing, but we cannot stress this enough. Sometimes when you're in holiday mode, you can become a little bit laidback, but the tide does not wait for anyone. Be sure to plan your trip around the ebb and flow of the tidal chart, or you'll risk a stressful and risky drive home. Ideally, you want to be driving at low tide along the compacted sand by the shore, or alternatively, in higher up, pre-compacted tracks thanks to previous trailblazers.
Do no harm
At the risk of sounding like the dune police, there are a few important things to consider. First of all—speed. With kids and adults alike running amok on the beach, it's important to slow right down when you're passing people who have set up camp on the beach. Secondly, you can't deny the fact that flexing your big rig in the dunes probably isn't that good for the ecosystem, so at least be conscious of sticking to the tracks and avoiding leaving any rubbish behind.
When you get bogged
If you're not moving forward, you're going down. First off, try to reverse out your sticky situation. If you've bottomed out, you'll need to think about digging yourself out and also removing any excess weight, namely people, out of the car. If all else fails, and you need to phone a friend with a snatch strap, remember to never use tow balls for recoveries, only use your tow-hook. Pack plenty of water in case you're waiting a while. Happy travels!