Cocktail Hour: 3 Refreshing Cocktails You Must Try This Summer
Stay hydrated.
Author: Esperance Tide
Published: January 12, 2018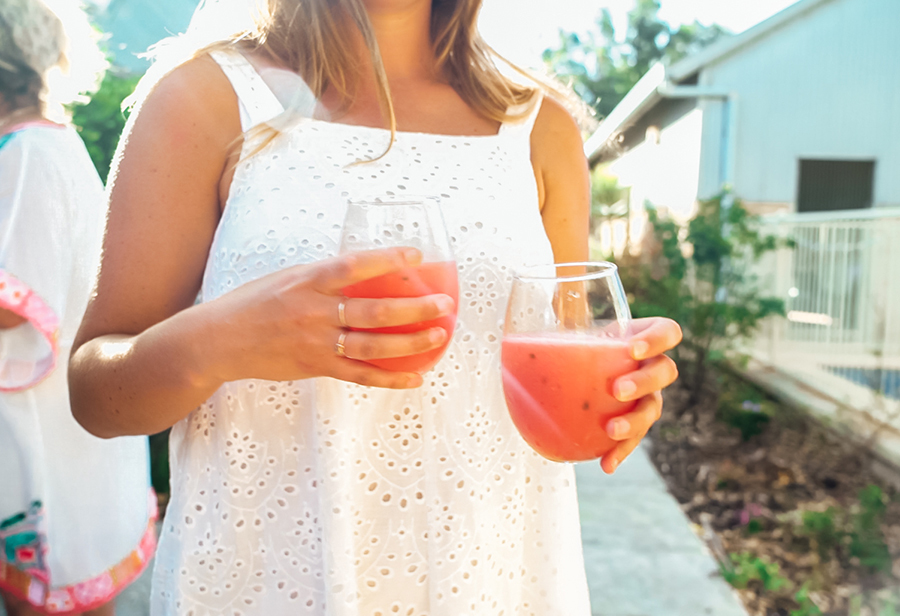 Summer's in full swing and you deserve a drink. Sure, you could crack open a beer or pour yourself a glass of wine, but where's the fun in that? Here are three refreshing, delicious and easy-to-make cocktails. To make these into mocktails (alcohol-free), simply sub the alcohol for more juice or soda water.
Watermelon Sangria
Photo credit: @alexandracameron_
A new spin on a classic summer staple. This recipe is sure to be a crowd pleaser.
Ingredients
1/4 watermelon
Juice of 2 limes
100ml red cordial
10 mint leaves
1/2 bottle white rum / vodka / tequila
Punnet of fresh strawberries
Method
Combine all into blender and blend till smooth. Pour into a glass with a dash of lemonade or soda water and serve with a sprig of mint. *Add a bottle of white wine to the mix if your feeling naughty.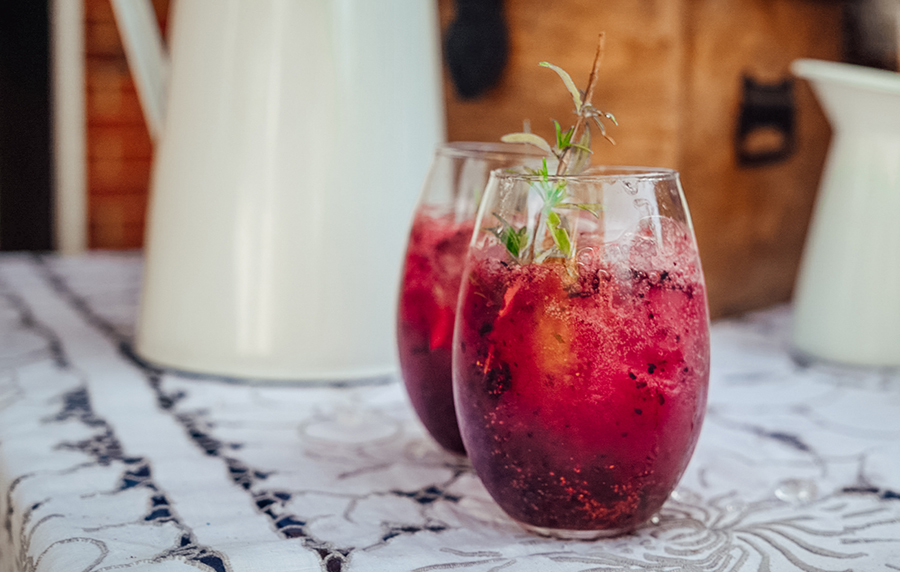 Blueberry Bramble
Photo credit: @alexandracameron_
This berry-licious drink is just the ticket for an afternoon in the sun.
Ingredients
60ml Gin
15ml Chambord liqueur
15ml lemon juice
10ml sugar syrup
4-6 blueberries
Rosemary sprig (garnish)
Method
Muddle blueberries in a cocktail shaker. Combine with gin, Chambord, lemon juice, syrup and ice and shake it like a polaroid picture. Dump it all into a glass and garnish with a rosemary sprig. *For those a little soft, simply add your favourite mixer and let the good times roll.
Dirty Mojito
Dirty up your mojito by using a dark rum instead of a white.
Ingredients
Coupla fresh limes
2 tsp raw sugar
10 mint leaves
60ml Mount Gay dark rum
Soda water
Crushed Ice
Method
Muddle lime, sugar, mint in the bottom of a glass. Add the rum and then top it with crushed ice. Fill the remainder of the glass with soda water, stir and garish with mint leaves.
Each cocktail tried and tested at Tide HQ, with the help of our own personal bartender Cob (@the_spruce_druce).