Merve Guide: Sustainable Living Starts in the Home
All the tips & tricks.
Author: Karli Florisson
Published: March 31, 2020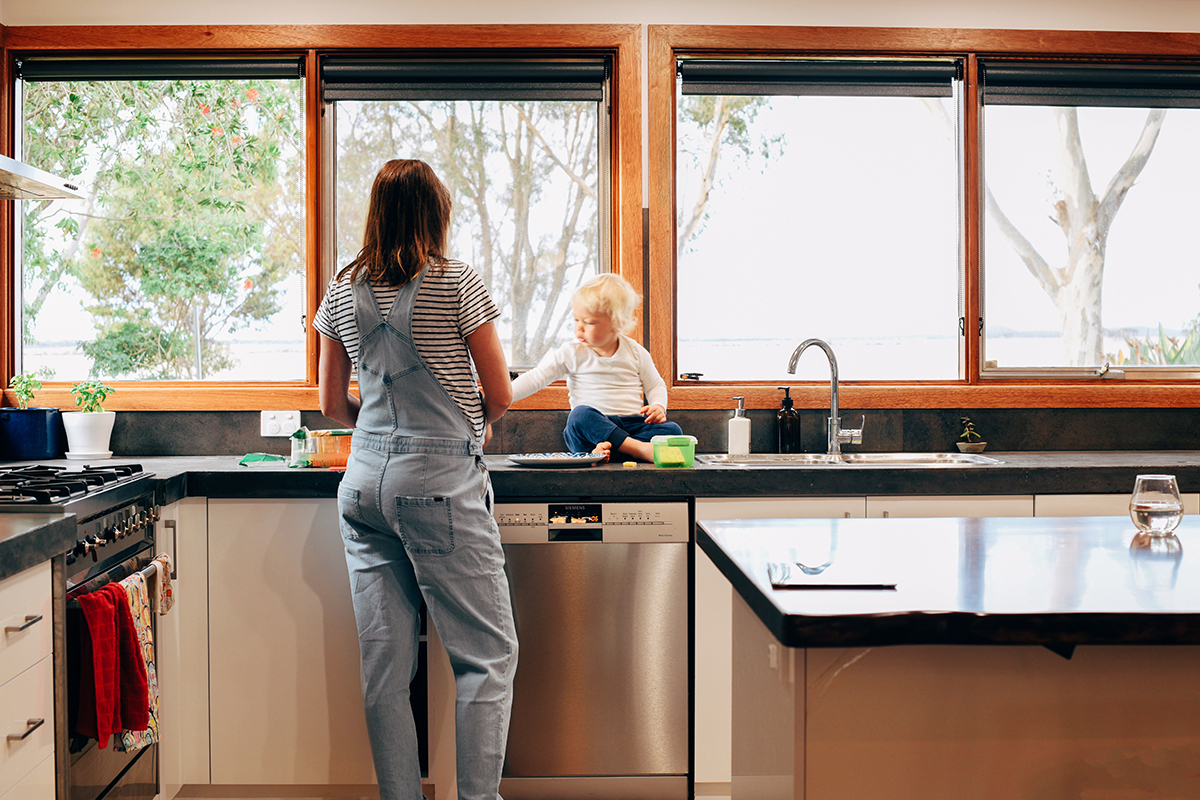 What does it mean to have a more sustainable house? Being 'sustainable' is a big buzzword these days, that encompasses a lot of ideas. At the core of this idea is the concept of minimising the negative environmental impact of a building by enhancing efficiency when it comes to energy inputs, building materials, and the overall functioning of the house. There are many things, both big and small, that people can do to make their home more sustainable. Even small changes can make a home run more efficiently, produce less waste, provide a healthier lifestyle, and cost less overall.
Anna Morcombe, the owner of local design business Dwelling Design, has a passion for creating coastal homes that are sustainable and fit the needs of the owners. When building a new home, Anna suggests that there are several things to think about. 'You should look at the water efficiency of your home, the energy efficiency, and then also look at the quality of the building materials you are using. Can you use some recycled materials? Are the materials you are using low-tox, natural, Australian materials?' There are plenty of options that should be considered when planning a new build. From the orientation of the house on the building site, through to insulating roof spaces and considering double glazed windows, particularly for any large windows in living areas.
If you are not planning a building project, Anna says that there are still many things you can do to make your home more efficient. This can be big things, such as insulating walls and roof spaces, installing solar panels to generate your own electricity, and putting in a rainwater tank. But creating a more sustainable home doesn't need to involve big changes. Even small changes, such as using more environmentally friendly cleaning products with less packaging, will generate less waste, reduce your environmental impact, and improve the health of your home. Here are some suggestions on easy ways to make your existing home more sustainable:
Blinds down
To reduce your heating and cooling costs, think about where heat and cold might be getting into the house. Heavy blinds or curtains will help to insulate your windows. Check for drafts under doors, and keep your doors and windows shut on hot days – at least until the sea breeze comes in!
Throw some shade
Shading your east and west-facing walls will help to keep the house cooler in summer. Can you plant a tree that will provide some nice summer shade, or grow a grapevine up a trellis? If you're thinking of putting in a pergola, or a shade sail, consider where you're installing it. You want to cut out the hot summer sun beating down on your walls, but allow the winter sun in where possible.
Be energy-efficient
When you are buying new appliances, buy the most energy-efficient that you can afford. You will save money on your power bills in the long run, and be helping the environment at the same time. If you're not planning any new purchases, you can still check out your existing appliances. Does your spare bar fridge need to be running all the time? Can you dry your clothes on the washing line rather than in the dryer? A few small changes to your appliance use will help to save money on your power bills and keep your home running more efficiently.
Save water
There are plenty of ways to reduce the water efficiency of your home. From fixing dripping taps promptly, to not letting the water run when you rinse dishes or clean veggies. You can also check that your reticulation system is working efficiently, and turn it off on rainy days. Hand watering the garden can also be an excellent way to make sure that the water only gets to where it is needed, and not all over paths or the road.
Shop smarter
One of the best ways to reduce waste in your home is to buy things with less packaging. Do you need to buy fruit and veg that comes in a plastic tray? Can you buy in bulk to save on packaging? Cleaning products and personal care products often have a lot of packaging. Still, there are many enviro-friendly options available these days. You can now take your reusable containers directly to Naturally Esperance, and buy cleaning products and a range of other products from their bulk dispensers. Check out their range at the Museum Village shop.
Making your home more sustainable will make it a more comfortable environment to live in, and can also reduce the costs of running your home considerably. It's well worth the effort that it takes to implement a few changes. Sustainability is also about creating the most efficient home for your lifestyle. So find what suits you, and it will be much easier to make long term changes.
Consult the experts
Designer Anna Morcombe offers free 'Project Clarity' phone consults to discuss making your home more sustainable, or to chat about a home improvement project you may have in mind. Book your 30-minute conversation with Anna at clarity.dwellingdesign.com.au/call.
Also, check out Naturally Esperance's new bulk dispensers in store. Naturally Esperance will be running a range of workshops to teach people how to make their own cleaning and personal care products. Check with Annie in the store for more details.
Cover pic: Dan Paris