The Sarah Glover Guide To Campfire Cooking In Esperance
Picnic like the pro chef in four easy steps.
Author: Jesse McCarthy-Price
Published: July 10, 2017
In case you missed it, Bondi chef Sarah Glover recently visited Esperance, gathering material for her forthcoming cookbook, a collaboration with photographer Luisa Brimble.
A pastry chef by trade, Sarah's fire-based cooking takes its inspiration from the Australian wilderness and combined with its gorgeous rustic styling, packs some seriously delicious, Pinterest-able punch.
Showcasing some of Esperance's local produce, Sarah has offered her top tips to perfect your next picnic.
1. Make the most of what grows wild
"I love to get inspiration from my surroundings, whether this is via nature, the produce or just the temperature of the day.
"Esperance has lots of Saltbush, so get some of that on your fork. You can fry it up in some grape seed oil and crush it over your barbecued whole fish."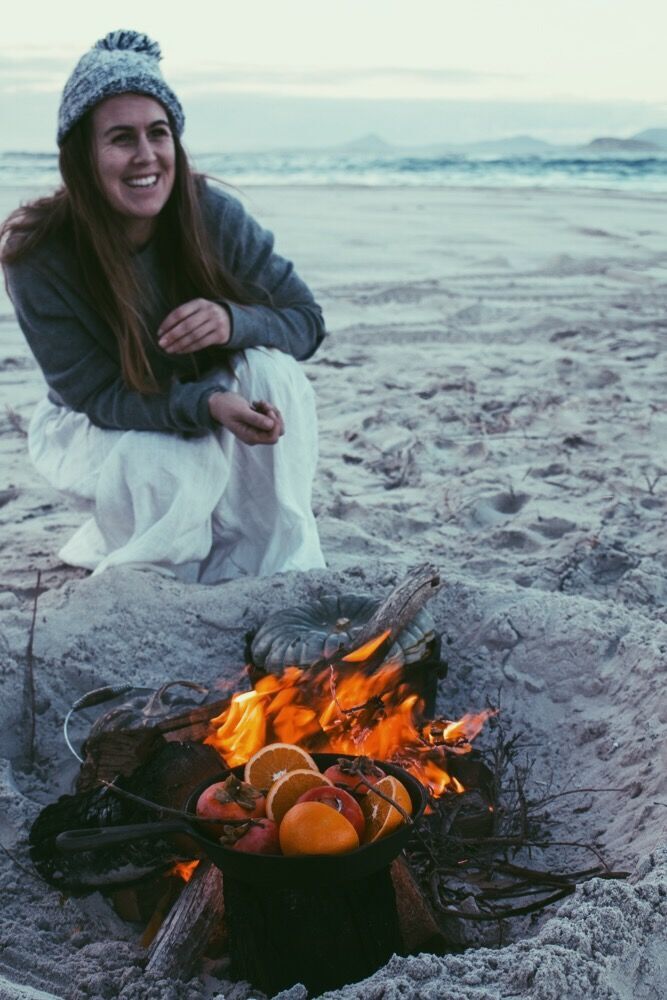 2. Eat according to the season
"I had some lovely pork when I was in Esperance from Deb And Stephen Hoffrichter. This was a great winter warmer served with some yummy local veg from BJs Fruit & Veg.
"Just ask the girls what's looking yummy, and toss it on your barbecue with some Yirri Grove olive oil. I love orange and fennel with pork."
3. Remember your grains
"The Scaddan lupins were surprisingly a favourite of mine, I just boiled them up in some Lucky Bay Brewing Skippy Rock beer for about two hours and tossed some butter through them at the end.
"I also loved Tiff's bread from Bread Local—truly such a joy to eat and it's a real labour of love. Great fresh, quality produce is just so easy to find in this small town."
4. Picnic in good company, and plan a good view
"I just loved meeting the locals, and having them taking me out to their favourite spots. The beaches are off the hook—you guys have the prettiest beaches in all of Oz."
Sarah Glover's next cookbook, WILD Adventure Cookbook, comes out in August - or you can preorder here.
Cover photo: Lucy Vincent