The Tide Tastes: Hellenic Heaven At Fish Face
Traditional fish and chips take a back seat.
Author: Jesse McCarthy-Price
Published: March 26, 2017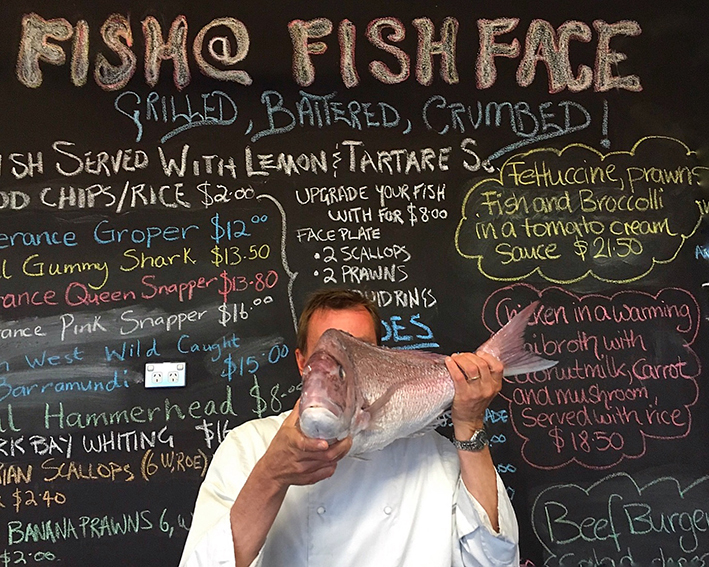 Make no mistakes. Fish Face is not the Jax Snax of old.
The pinball machines are long gone, deep fried Mars Bars are off the menu and with the help of fresh flooring, paint and canvas prints, owners Dalia and Craig Adams have transformed the space into a delightfully low key restaurant.
While it still remains a good option for takeaway fish and chips, there's an ever-changing specials list that also makes it a great place to go when it feels like there's nowhere new to go.
Constantly experimenting with new recipes and local seasonal ingredients, the restaurant reinvents itself every week, with dishes like whisky marinated salmon and dukkah crusted lamb revolving through the menu.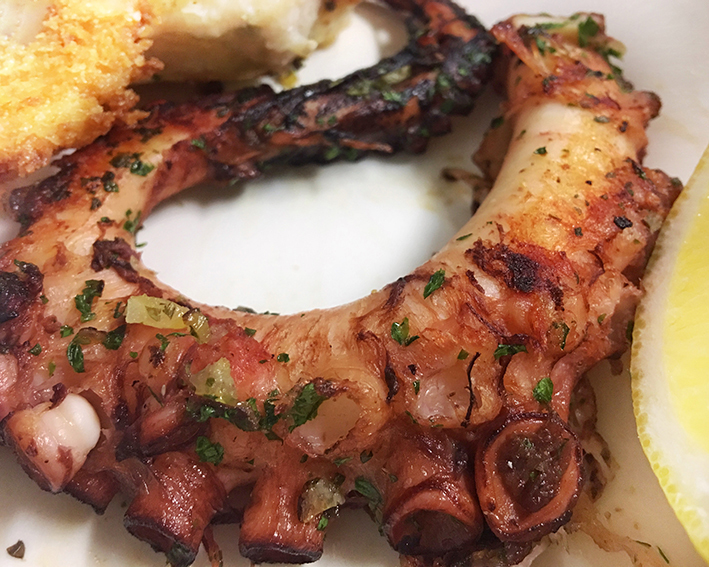 When we arrive, the Thursday night acoustics are good. With six other tables full in a relatively small space (book ahead!), conversation is lively but muted. Being BYO, Fish Face appears to attract a good crowd for birthdays and casual celebrations.
We kick the meal off with the grilled Esperance octopus, which is marinated first in preserved lemon, oregano, garlic and olive oil. The tentacles are tender, lean and full of flavour. Best of all, the citrus comes through without the garlic or oregano drowning out the taste of the local occy
Next comes the squid. It's the use of rice flour that makes a difference here—it prevents that sickening glucosity of standard calamari, and it's tasty too. We're tempted to dunk it in the accompanying aioli (the restaurant makes its own mayonnaise and ketchup) but the impressively perfect balance of seasoning is truly enough to carry the dish on its own.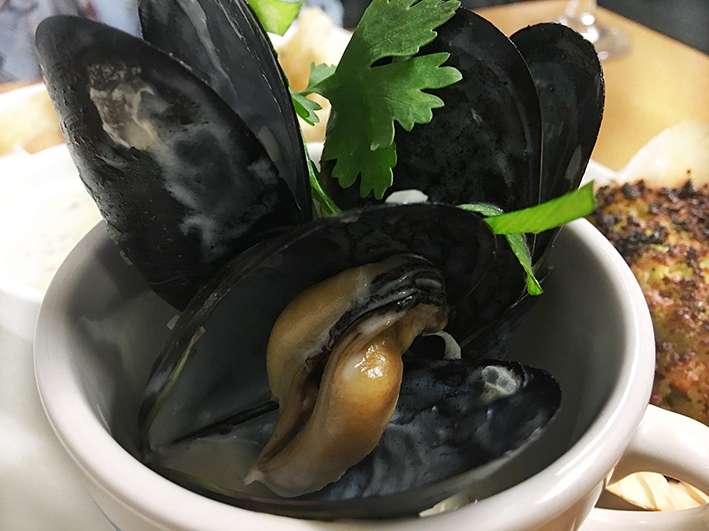 We're served up some black chilli mussels from SA, cooked in a coconut chili lime broth and served with bread. Despite an asian fusion approach to the traditional mediterranean tomato-based sauce, the dish is not overpowered by curry spices, but rather complemented by the light and creamy coconut flavour. If you're after a serious kick, request more chilli. But without, this dish is divine.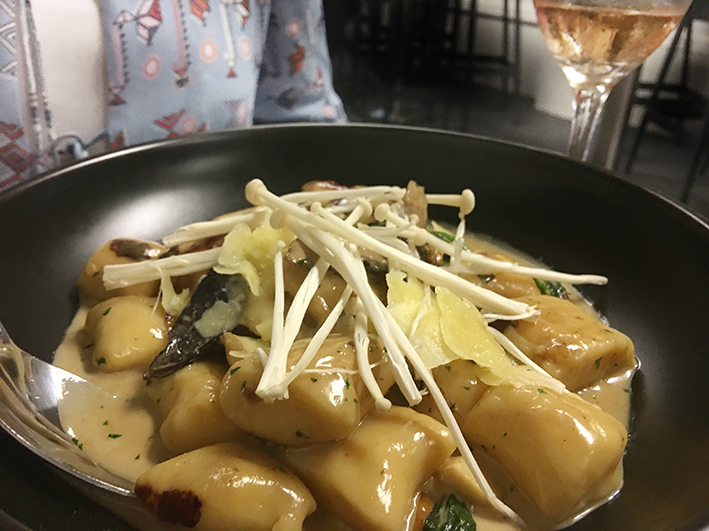 For the non seafood lovers there are still plenty of options. For mains, we order the gnocchi, handmade by Dalia, pan fried and served with sauteed field mushrooms (sourced from BJ's Fruit & Veg) in a light cream sauce. It's rich and buttery, and there's not much left on the plate by the time we're done.
We also try the blue-eye cod, which is firm, moist and delicately flavoured. The accompanying salad is loaded with in-season local figs, feta and flaked almonds. This, we agree, is not just conclusive proof that Fish Face is more than your run-of-the-mill suburban chippy. It's an affirmation that the Esperance food scene is moving in the right direction after decades of those overdressed green side salads with the pre-grated carrot.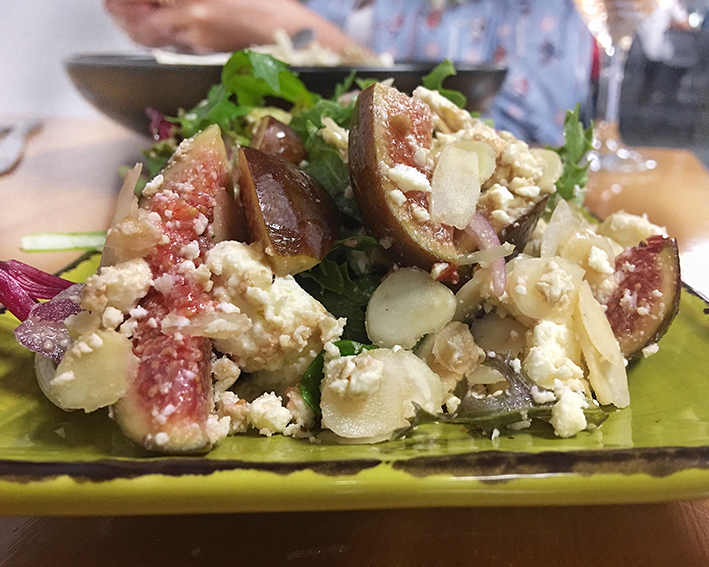 Too full for dessert, we reflect that with all foods and staff-friendliness considered (and considered very highly), the only challenge the restaurant faces is a bit of an identity crisis.
Inundated with takeaway orders, the restaurant struggles (and really has no need) to make a name for itself as a serious sit-in option. And yet, we suspect the best things on the menu may be getting regularly overlooked by telephone orders blindly enquiring about fish of the day.
But in the same regard, the dynamism of Fish Face is also a great strength—this place can cater to all palettes, budgets and occasions whether you're sitting in or taking out.
It's a great family/group friendly dinner (and lunch) option that definitely shouldn't be underestimated, with a menu worthy of careful consideration before you make the call.