Up Next: Downtown Espresso Bar
Esperance's newest coffee shop is coming in hot.
Author: Jesse McCarthy-Price
Published: April 01, 2017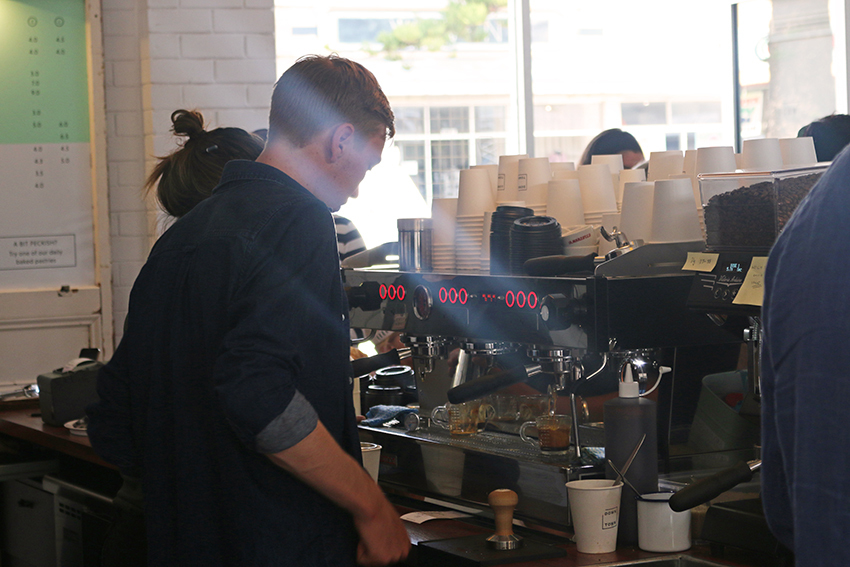 Meeting "down town" has long been a phrase well-coined by the people of Esperance, but it gets a whole new meaning this week with the opening of a brand new espresso bar.
The latest lovechild of Coffee Cat owners Grant and Nicola Sime, Downtown is a separate enterprise that takes the owner's existing, well researched love of coffee and reasserts itself in a brand new space alongside Dempster Street Barber Shop.
While the Cat will remain its reliably-fun seaside self, Downtown offers coffee lovers a few more serious options, with a bigger range of single origin beans, Kono pourover, aeropress and house made cold brew to name a few.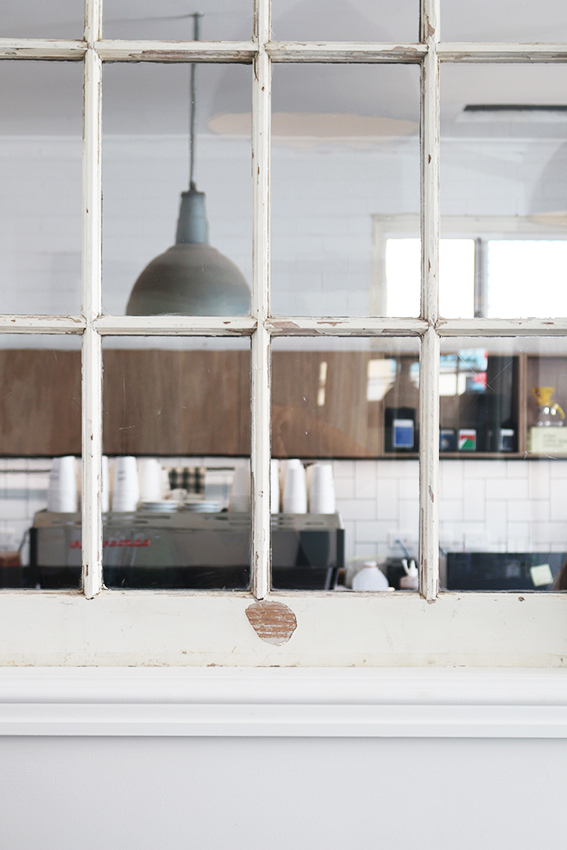 The Atlas designed space complements the adjoining barber shop with a kitsch, vintage aesthetic. Internal windows salvaged from the original Graylands Hospital provide a view into the barber while you drink your espresso at the local pink granite encrusted bar.
Sticking with Dukes Coffee Roasters, the espresso bar has taken on the Espresso Blend as its signature, with hints of red apple, caramel, milk chocolate and cherry. Non coffee drinkers can get their hands on a range of Chamellia teas, wet leaf chai and all the latest lattes—matcha, beetroot and turmeric.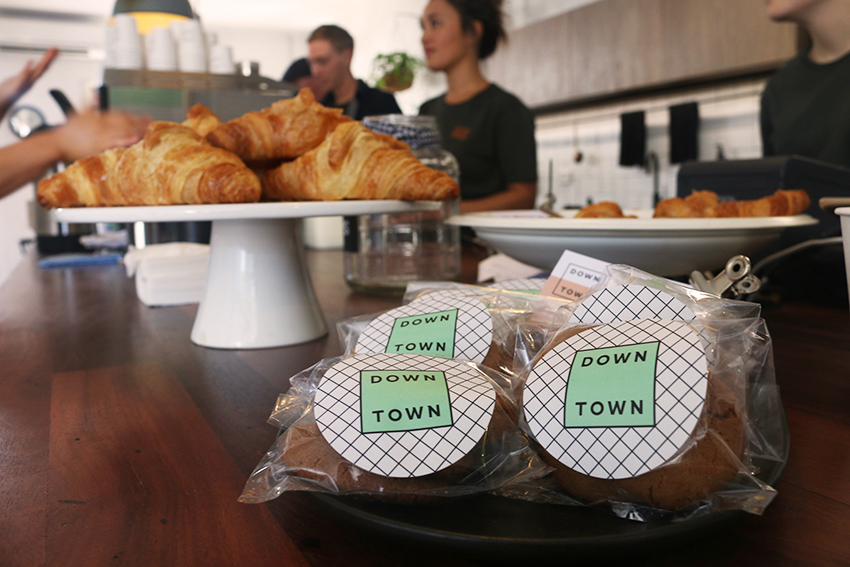 Apart from espresso, beverages are served in takeaway cups and fare is kept simple, with cronuts, cheese and jalapeno bretzels, fresh croissants and the rest of your Coffee Cat favourites. With a revolving team roster, your favourite staff from the Coffee Cat family are also staying on the scene, but with recent visits from their suppliers, their skills have been finely tuned and updated.
Safe to say that with the addition of this jewel to the community's crown, meeting at Downtown is set to become another Esperance-ism to add to the vocab.