The Tide Tastes: Taylor Street Is Back
Coming home to the Quarters.
Author: Jesse McCarthy-Price
Published: August 21, 2017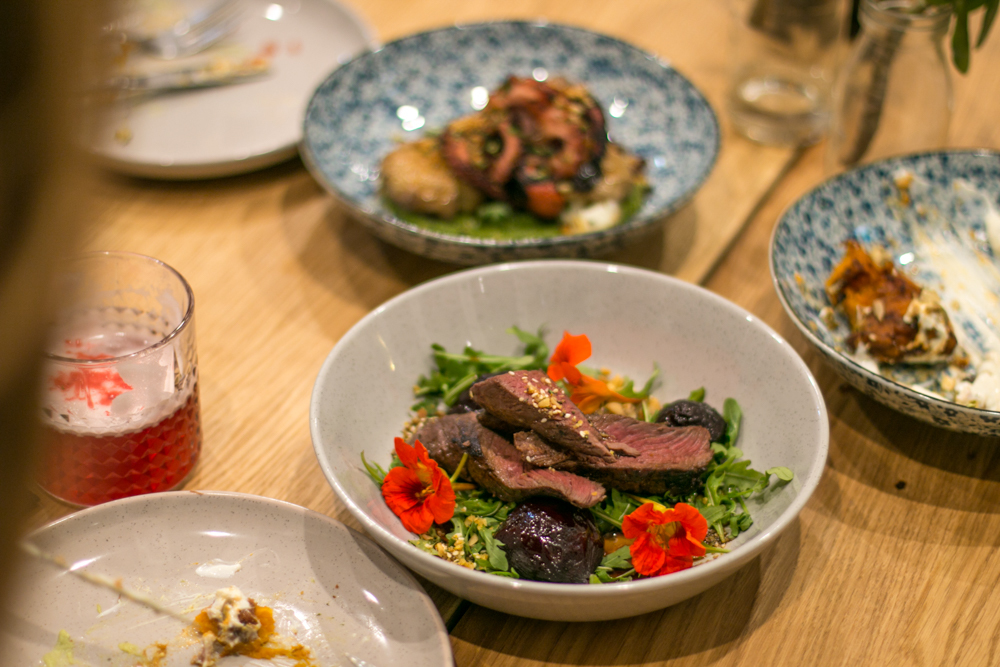 The opening of "The Tearooms"—now reincarnated as Taylor St Quarters—marks a homecoming for locally raised Sophie McMeikan.
Arriving from Margaret River with her partner Dean Wood (formerly head chef of Mary Street Bakery, Mosmans, Morries Anytime) and daughter Matilda, the family saw the restaurant as an irresistible opportunity, career and lifestyle considered.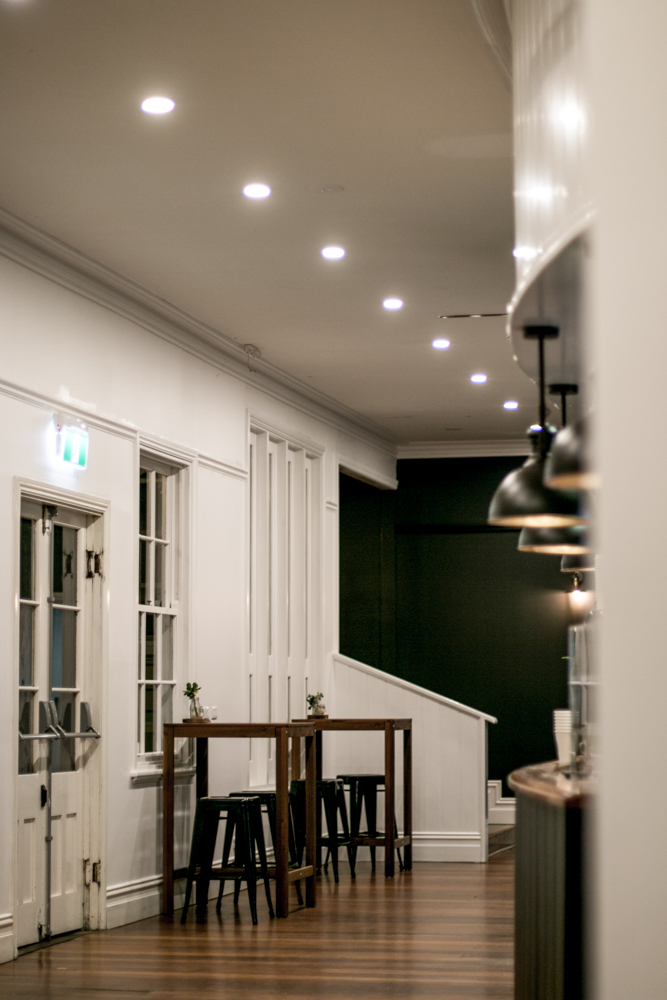 After an astounding five-week turnaround since the keys were officially handed over, those french doors are open once more and for patrons, the familiarity of walking through that entrance is a homecoming of sorts in itself.
Naturally, there have been a few changes, the first most noticeable being the space.
Inspired by the Hamptons, the restaurant's styling has been remarkably pared back. Succulents and greenery by Tanya Jenkyn, combined with sleek black and white decor and pendant lighting, give the heritage building a modern-classic vibe.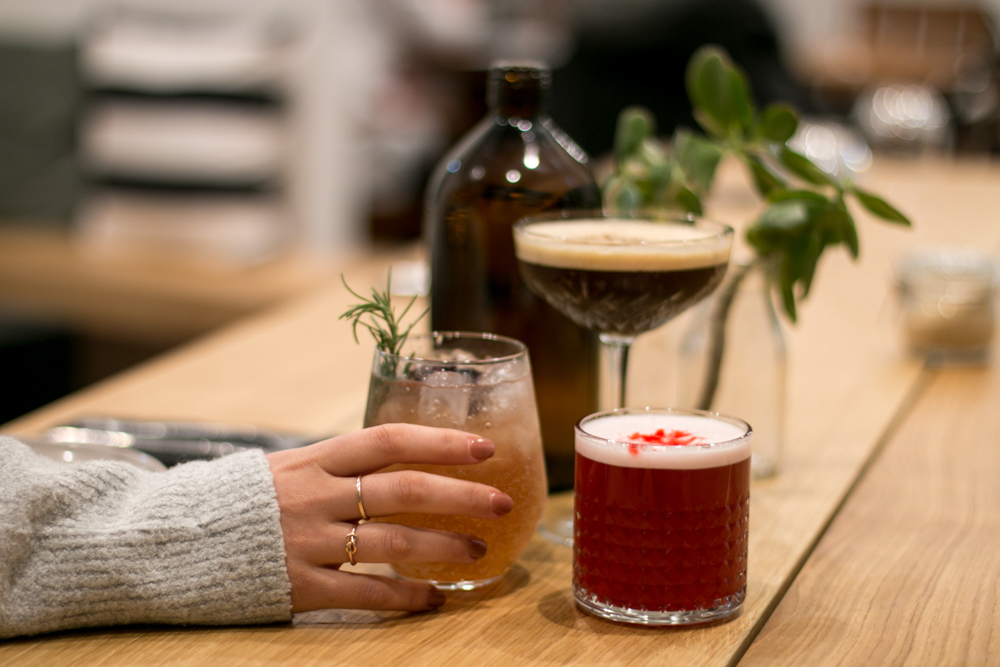 After a crazy opening weekend, we arrive for Wednesday night dinner and it's encouraging to find a sustained lively atmosphere, considering Esperance's mostly quiet mid-week track record.
We start with drinks. The Blackberry Bramble is divine—gin is muddled with blackberries and lemon juice before topped up with ginger beer and a sprig of rosemary. There has been a price increase to the Taylor's Beach Bar cocktail list of old, but the few extra dollars is well worth the while.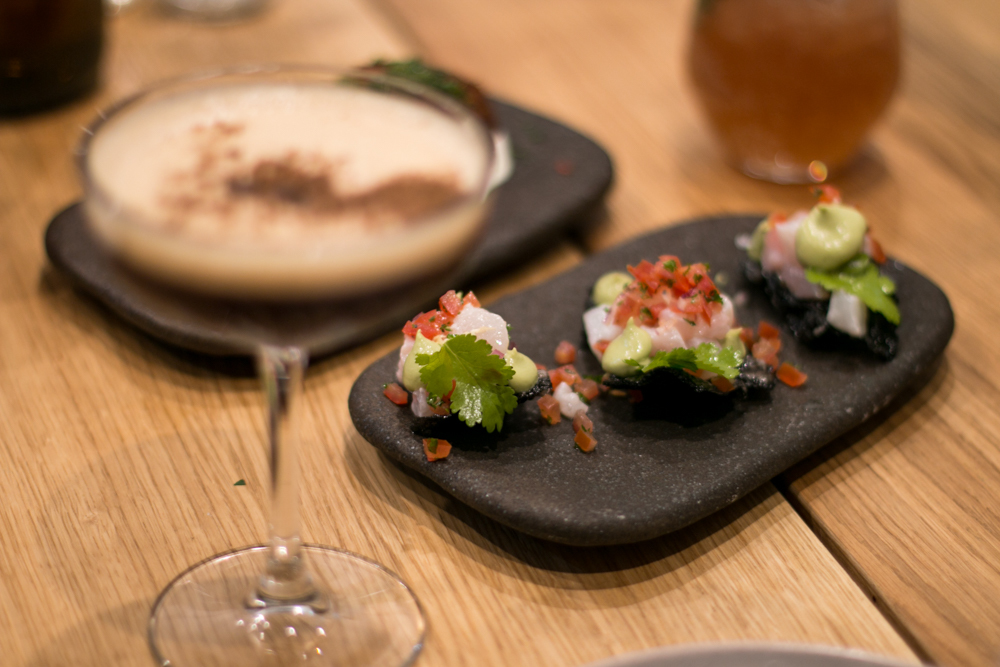 First up comes the local queen snapper ceviche. It's gin and lime-cured and served with avocado cream and tomato salsa on squid ink tapioca crisps. While it's distinctly South American by origin, sashimi lovers will also rejoice at the freshness of this dish.
Our table is then graced with the arrival of the spiced roast pumpkin, and it's an instant favourite. Served on a bed of smoked yoghurt and topped with a seed crumble, it's both complex and brilliantly simple at the same time.
Destined to become a crowd pleaser, the local chargrilled octopus comes next. Served on green harissa with crispy potatoes and sprinkled with a chorizo crumb, occy lovers will not be disappointed.
As we're treated to an onslaught of moreish dishes—beef brisket croquettes, sweet corn and jalapeño fritters, seared kangaroo loin—it's exciting to try these affordable dishes and know it may be our last chance to. Dean and Sophie are keen to have an ever-evolving menu, reflecting food trends and seasonality, changing on at least a monthly basis.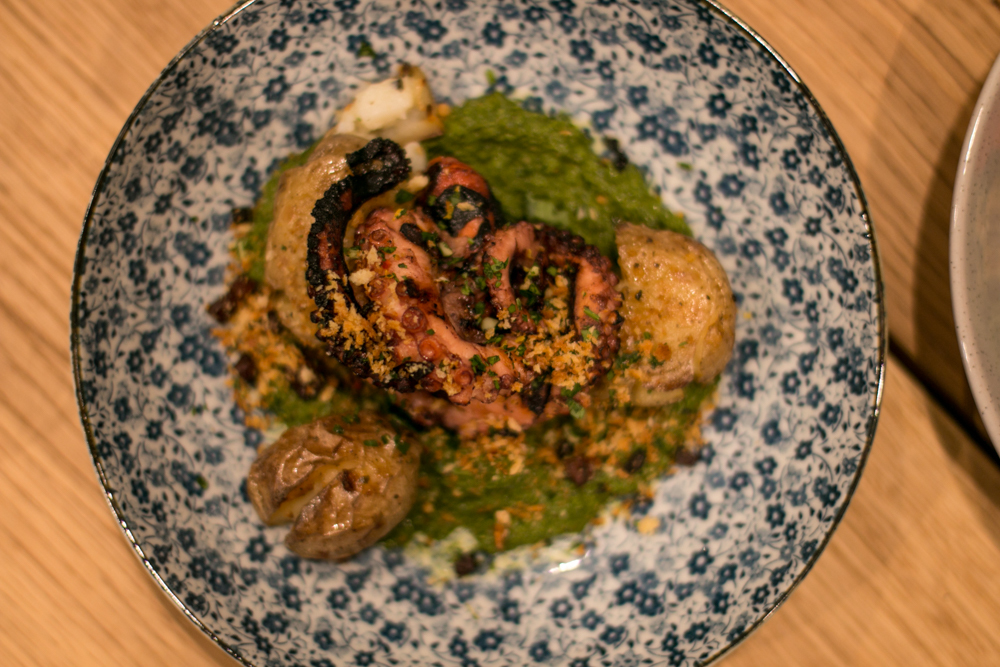 We deliberate over the desire to have dessert, and considering it's budding pastry chef Sophie's area of expertise, we can't resist. Out comes a convenient share plate of delights—a salted caramel-topped ricotta doughnut, some homemade ice cream and a berry blondie. The ice-cream is particularly excellent, with small pieces of meringue woven through berry and white chocolate heaven.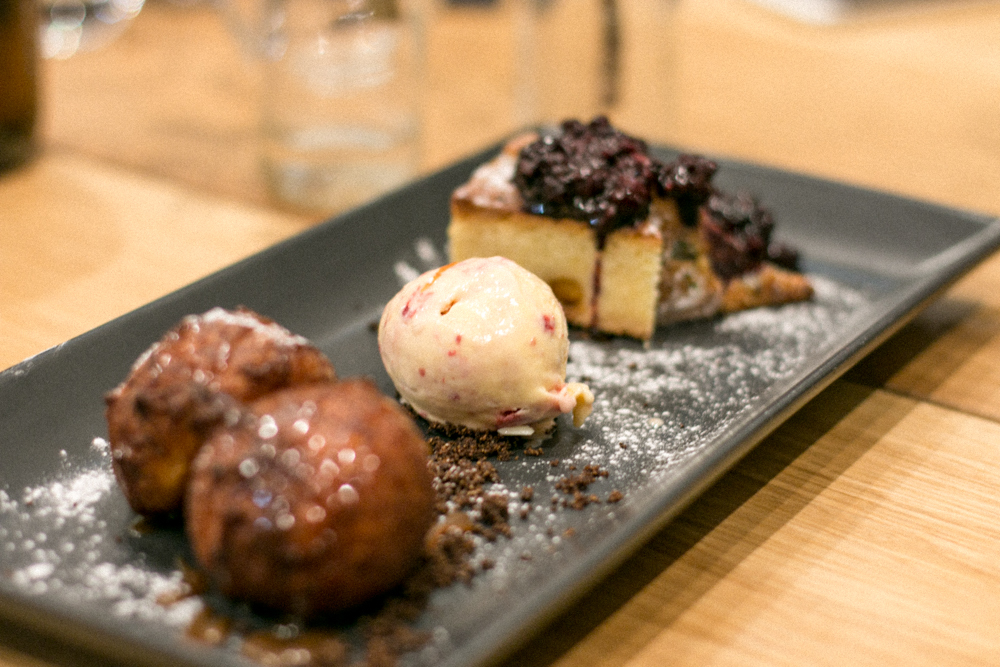 Open 2pm til late, the restaurant is currently catering for lunch, afternoon tea, dinner, drinks and serving up breakfast on weekends, with a likelihood to extend the weekday hours. And with plans to potentially offer up the walls as an exhibition space, as well as reintroduce live music (and bring back the Sunday sesh), Taylor St has plenty of good stuff in store as summer approaches.
At the end of the day, Esperance locals have supported and even loved the Tearooms in all its glory throughout the various phases of its evolution. Taylor St Quarters makes a strong argument as the best it's been yet. And it sure is good to have it back.
Photography credit: Lucy Vincent