Tide Tastes: Fervor Pop-Up Dining
A culinary journey from ocean to forest to desert.
Author: Sarah Hinton
Published: January 03, 2020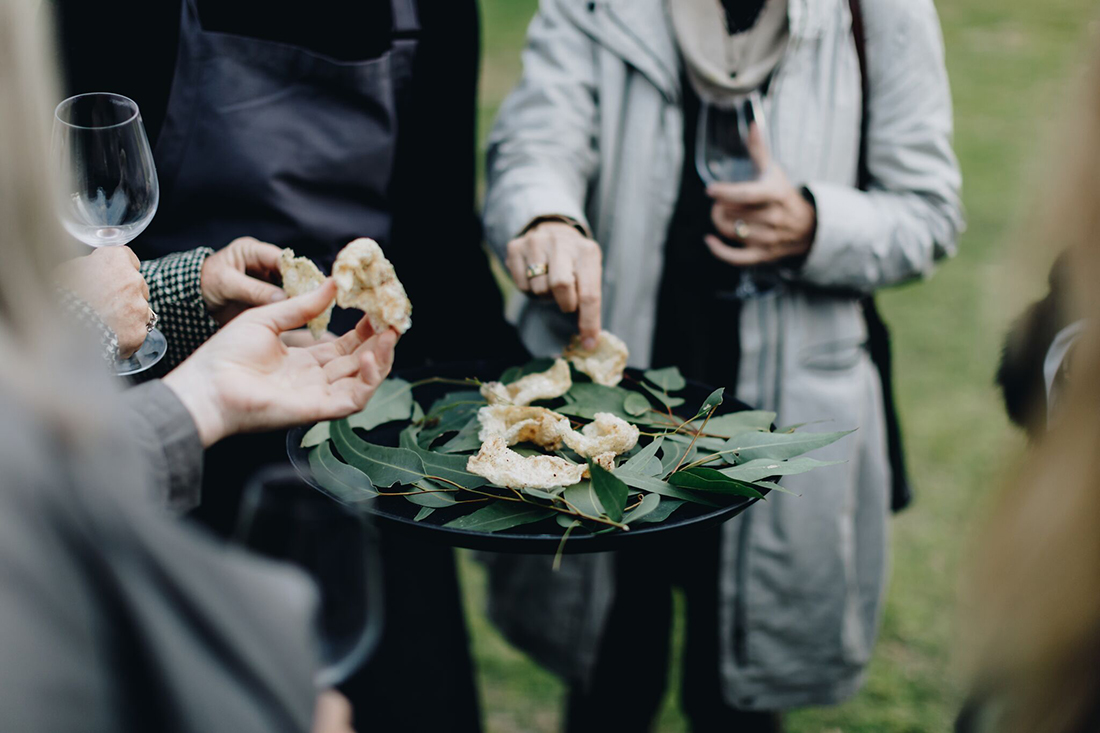 Please note: This article written by Sarah Hinton was based on her experience at the Kalgoorlie pop-up event and was published in our November edition, prior to Esperance's event. The images attached to this article were taken at Esperance's own Fervor event which took place after the November edition was published. Photography credit: Love Childs.
Just like birthdays, Fervor only comes once a year, but unlike Birthdays I am increasingly getting more excited each time they make an appearance on the calendar. There are many unforgettable dining experiences offered around the world, but Paul' Yoga' Iskov and the Fervor Food crew bring an offering unique to us and the land on which we meet for this eight-course degustation dinner with an ingredients list of sustainably sourced Western Australia flora and fauna.
I had forgotten that there were going to be other diners in attendance as the booking process is personalised, efficient and welcoming, it felt like my own private dinner. Once you've booked your ticket, you will receive a call from Steph Pronk, the Fervor Food events administrator and given directions to your meeting place and which member of the crew will be there to welcome you. Oh, and she'll also remind you that these events are BYO. In anticipation of Fervor visiting Esperance soon, I made a visit to boutique bottle-o, Peels Liquor in Boulder, to pick up some Lucky Bay Brewing beer to pair with canapes and opening courses as well as a nice red for the highly anticipated kangaroo course. Kaz from Peel's Liquor recommendation was the Beaches To Boab Blond Ale which contains Esperance grown barley and Ord River Kimberly grown corn. A gorgeous mid-strength beer which was refreshing and paired perfectly with the crocodile bacon I'll tell you about shortly.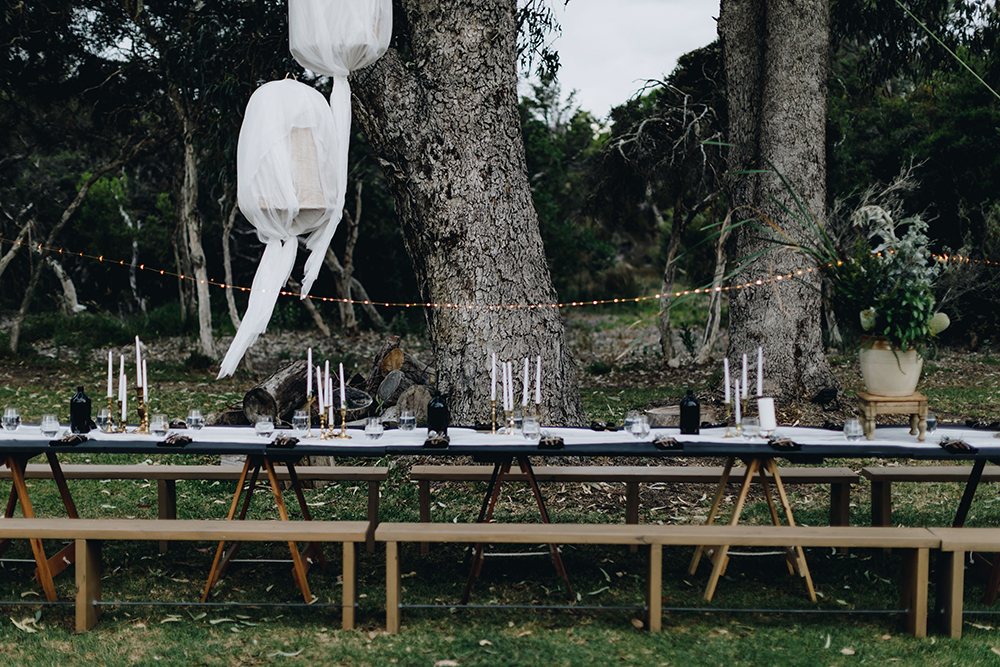 In the early evening, we met with Bree, our Maitre D, at the entrance to Karlkurla Bushland Park in Kalgoorlie's outermost northern suburbs. This 200-hectare reserve is abundant with 2,000 species of native plants and trees providing the quintessential bush backdrop to our pop-up restaurant and contemporary styled 30 people long table arrangement. Bree requests that we don't sit yet but find our name placeholder to deposit our eskis and coats. We then continue mingle and enjoy the canapes that are being passed around and to take them up on their offer of a welcome cocktail, a traditional Gin & Tonic garnished with bright green slices of Australian finger limes.
The kitchen is housed in a truck which stores all sorts of modern cooking gadgets, the earthenware crockery and serving platters with a separate gas-fired hot plate for preparing the hot courses. You are encouraged to visit staff at the serving pass, and they welcome questions about sources of ingredients and the preparation processes. The staff working tonight are led by head chef Paul 'Yoda' Iskov, and the Fervor crew are joined by a local chef and students from the Central Regional TAFE.
Not only are the crew invested in sustainable sourcing ingredients, but they are using their presence to support and encourage careers in cookery and hospitality too.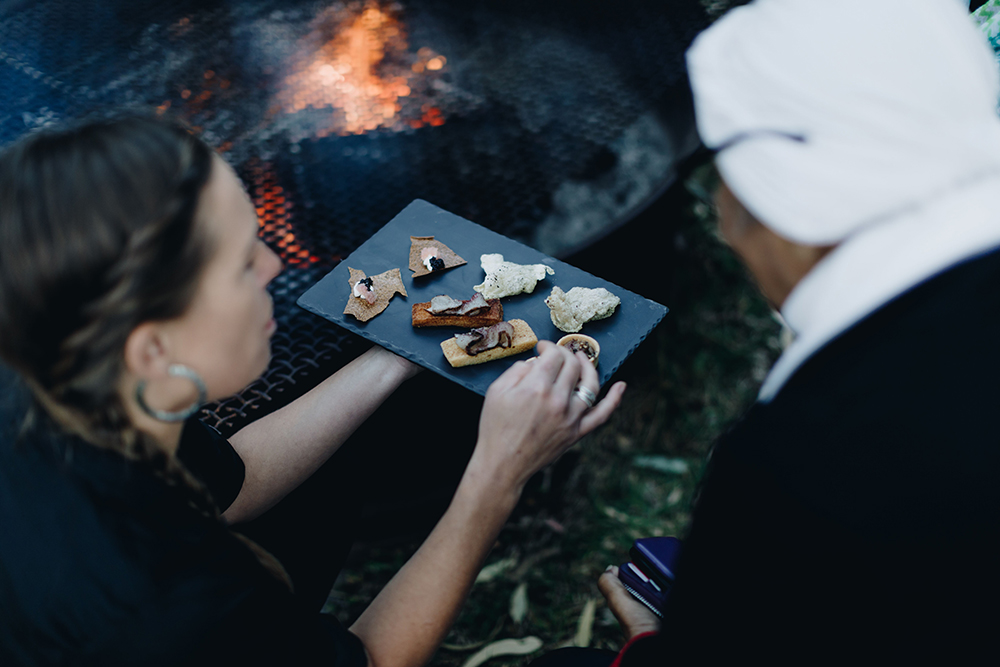 The canapes are consistent, and it's lovely to talk to the staff about what's on the plate. Making their way around are five choices including puffy Koji crackers riding on eucalyptus leaves, Barramundi atop of wattleseed crackers and my standouts, the crocodile bacon in an edible cup, the pulled Kangaroo backstrap and the pictured cured Emu on crunchy toast sprinkled with wild Rosella dust. The sun is beginning to set, and it's time to take our seat at the table. We introduce ourselves to our neighbouring diners and top up our glasses ready for the first course.
Yoda introduces his concept and what we are to expect and then he introduces Debbie Carmody, an Anangu woman who lives in Kalgoorlie. Debbie provides an acknowledgement to country, paying respects to the traditional custodians past, present and emerging. It's a strong theme consistent throughout our evening, and all Fervor team members acknowledge that the menu couldn't be made possible without mutually beneficial connections to local Aboriginal elders, businesses and guides.
There's some science at play here too. Ingredients you may recognise such as the scallop or Emu liver are served in ways you wouldn't imagine and are through curious cooking experiments, turned into parfaits, ices and wafers. The Quandong fruit, typically used in jams are chopped, charred and served simply, providing a sweet smokey flavour nestled on a bed of creamy Sandalwood nuts. It's the perfect first course, a gentle entry into Australian bush tucker and some of the stronger flavours yet to be served.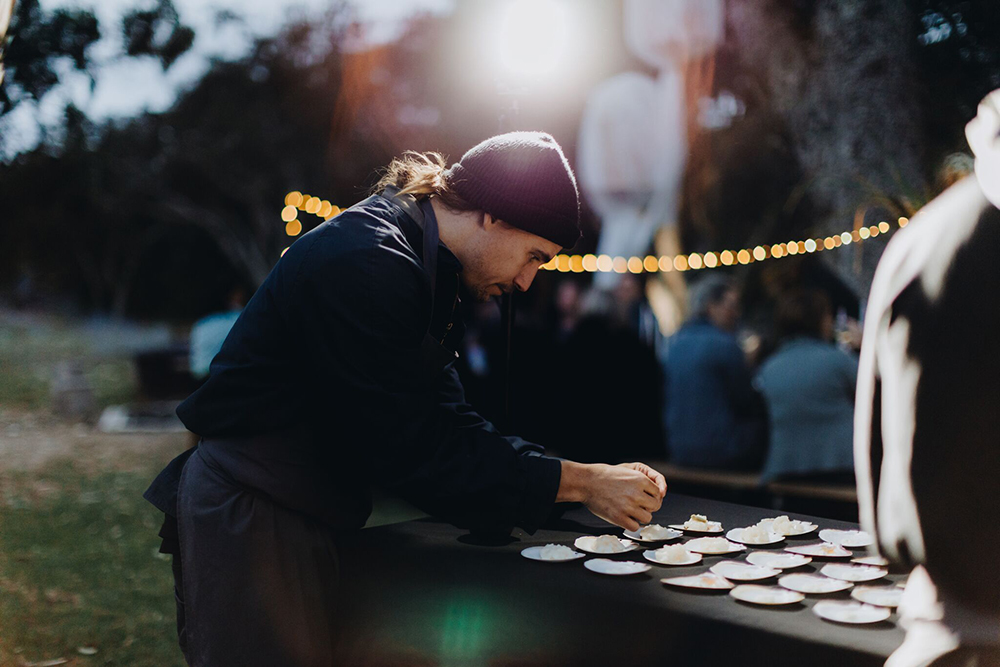 The Fervor menus change for each destination around Western Australia. The team will use locally sourced ingredients and also introduce produce from the neighbouring farms and producers from their home in the South West of WA. Tonight we are honoured to sample the Youlk, a tuber similar to a kipfler potato which flourishes in sandy soil usually overlooked as unsuitable by wheat and sheep farmers. For the last few years, the Fervor crew have worked in partnership with Aboriginal enterprises to promote the Youlk and encourage sustainable farming practices which diversify the economy and bring a financial return to the traditional custodians.
Both Bree and Yoda make mention when introducing each dish that it is hard to choose a favourite, but I've got mine. Our fifth dish is served in a wooden cup, and it is a standout in both flavour and nourishment. The thick silky Kangaroo broth has been infused with oil from a Bloodroot. Typically dried and pounded to be used as a powdered spice, Fervor have pressed the Bloodroot to make oil, and it adds a spicy chilli flavour which makes the roo all the more rich. The Bloodroot is related to the widely recognised Kangaroo Paw and is traditionally used to treat mouth sores and toothaches and is currently being investigated for it's antibiotic and antitumor properties.
Hot damper is served piled up on share plates which we lather with smoked butter and dip into the cups of broth. There is no fear that we'll go home hungry tonight.
As expressed earlier in the evening, sustainability is essential to the Fervor team as is working with local Aboriginal people in the many regions they visit. The Fervor team do not forage without the appropriate licenses and permissions from landowners and Elders. Yoda met with a Tjupan woman earlier in the day, who herself has permission from local elders to forage for honey ants. Buodoon Edie Ulrich took Yoda to her special honey ant hunting patch which is about 35 kilometres from the Kalgoorlie city centre. Edie is a celebrated artist and the owner of Tjuapan Bush Tours which you can book for yourself when visiting Kalgoorlie via Wangka, the Aboriginal Language Centre on Hannan Street.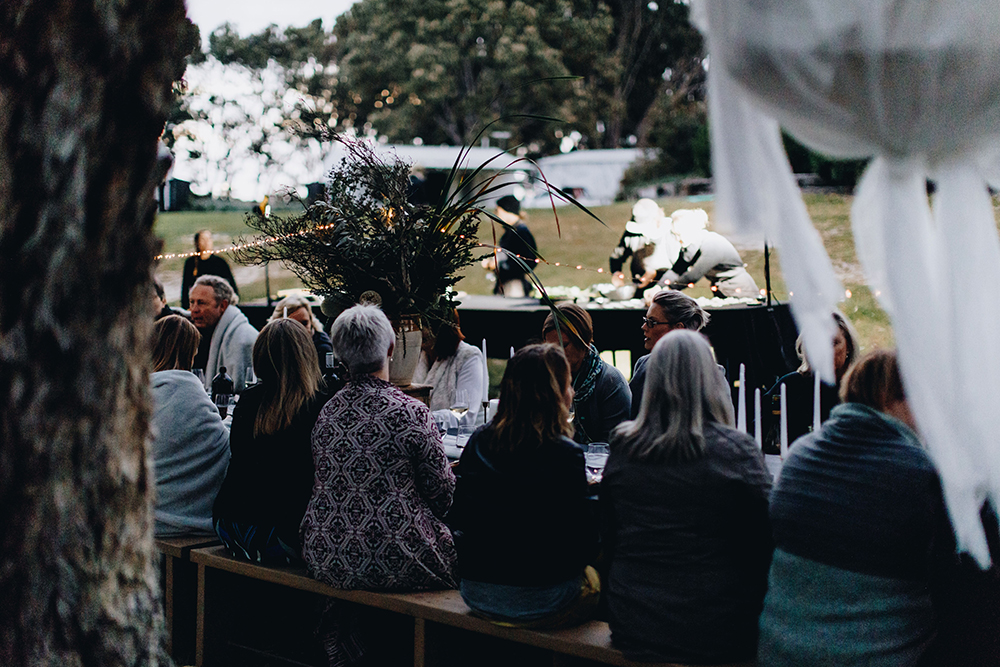 A burst of applause welcomes Yoda's announcement that they were able to forage enough honey ants for us each to have one on our plates for the eighth course. This final dish of Muntrie berries, Geraldton wax and Lemongrass ice is full of citrusy flavours and would be more refreshing than a paddle pop on a hot summer day. I save my honey ant for last and will say the nectar that pools in your mouth after popping the ant's honey sac is the best tasting honey I have ever had.
We're all a bit slow-moving as try to pack up our belongings at the end of the night, we are sated. But it's not over yet. Upon the pass are trays of petit fours featuring Riberry jubes, Quandong nougat and Miso & smoked butter fudge. I think they were for taking home but as I'm chatting to Yoda and the team about possible iconic locations for another Fervor visit in 2020 I've managed to pop one of every flavour in my mouth. The nougat is chewy and nutty, the fudge sticky and melts in your mouth and the jubes, little rounds of bright pink jelly sugared by a tart powder make my tongue tingle.
We are the last out of the park as we wait for our ride home under a blanket of stars, with full bellies and the scent of the bush on our clothes. I am very grateful for the opportunity to dine with Fervor in my neighbourhood and encourage other curious diners to make a booking as soon as you see the dates announced. The Saturday sitting was sold out within days!
Yoda told me that he will be meeting with Esperance elder Doc Reynolds when they head South in November. The menu will contain many southern coast natives and possibly some locally sourced seafood. Esperance foodies and people interested in the Fervor pop-up restaurant events should not miss out on this one.
The Tide would like to thank Sarah Hinton for attending Fervor in Kalgoorlie and giving us a taste of what we are yet to see here in Esperance.