Tide Tastes: Takeaway Feeds
The best food to-go.
Author: Esperance Tide
Published: May 28, 2020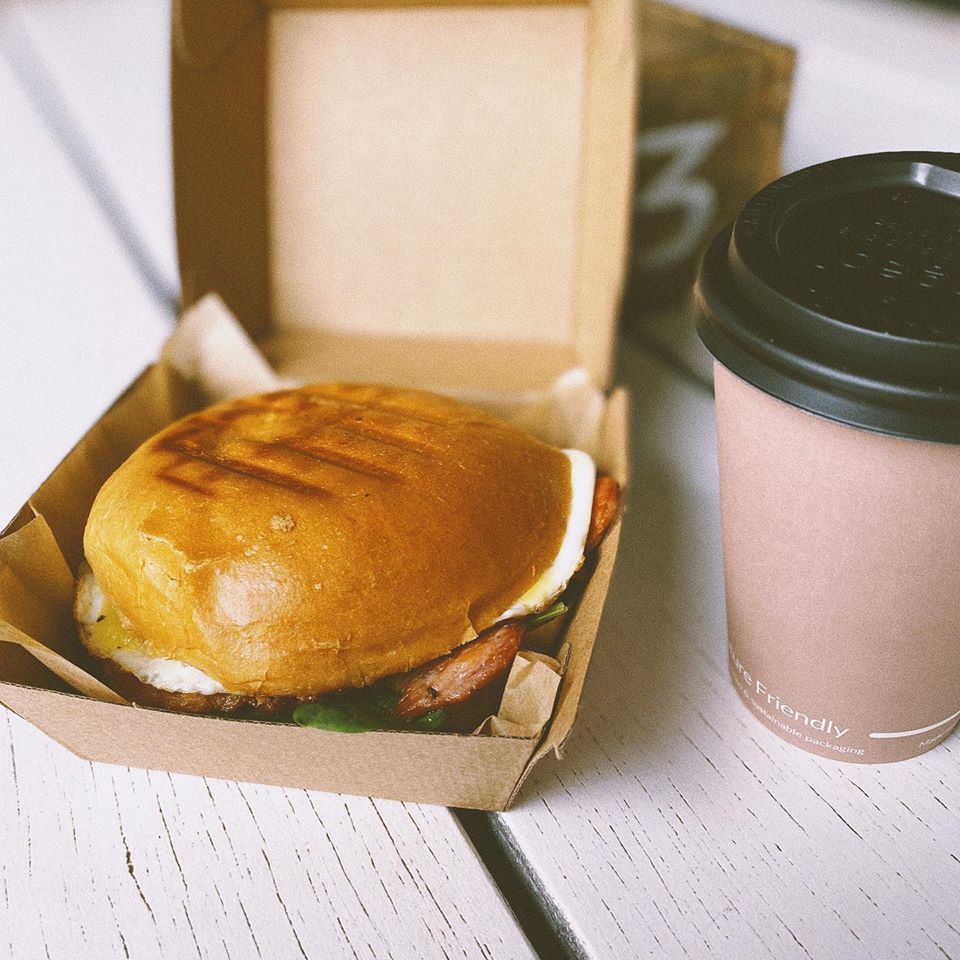 As of March 23, the government has ordered Australia's pubs, restaurants and cafes to halt dine-in trade. Luckily, this doesn't mean that you can't indulge in a woodfired pizza or freshly baked sourdough bread. Plenty of food businesses are getting savvy with their offerings to ensure you can still enjoy your favourite dishes safely while, importantly, helping staff stay employed and the business stay afloat.
We've created this list of places that are open for takeaway and delivery so you can keep your two-minute noodles in the cupboard for a little longer and support local business when they need it the most.
Nothing beats good takeaway like fresh fish and chips. FishFace is open for takeaway with their all their daily specials still on offer. The best thing to do is follow FishFace on Facebook so you can see their range of mouth-watering specials which are uploaded daily. Make sure to try their Mushroom Chips.
One of our more recent go-to establishments is now open for takeaway beer and woodfire pizza. Available on Friday, Saturday and Sunday from 4.30pm to 7.30pm, you can order online via their website or by texting your order to 0429777714.
TSQ has created both lunch and dinner takeaway menus with all your favourite dishes like their Pork Bao Buns and Nasi Goreng. All you need to do to order is text 0457232039, and they will let you know when it is ready to be picked up. Head to their Facebook or Instagram page for a menu as well as daily specials.
The Pier Hotel is known for its classic pub feed style menu. Luckily, you can still enjoy a Chicken Parmi or Bay Burger from the comfort of your own sofa. Head to their website for their latest takeaway menu and make an order by calling 90711777. Open every night.
Ricardo's Pizza
This local pizza shop has such a large range of pizzas, it makes it hard to choose just one! Making it easy for you, you can order online and get it delivered straight to your door. Situated on the Esplanade, Ricardo's is open every night except Monday.
If you're itching to get out of the house, how about a walk down to your favourite green van at the Jetty headland. Serving up a range of juices and smoothies as well as Italian style paninis and vegetarian soups (yes, soup season is back). You can text your order to 0403618388, with delivery still available.
Whilst walk-ins are no longer available at this time, our favourite grocery store is still taking orders for delivery. If you spend over $50, your delivery is free. We recommend ordering a seasonal veggie box, a great way to get creative in the kitchen. The best way to order is online via their website, although please note, you may have to order ahead due to high demand.
Fresh sourdough bread delivered to my door? Yes, please. Bread Local is now doing weekly bread drops, taking orders via their website. Orders must be received by 1pm Wednesday for Friday delivery. See their website for details.
Esperance's newest coffee and tea house, Cloud Eleven, may be closed for now, but that doesn't mean you can't have fresh coffee! Glen is still busily roasting, so you can make your coffee bean or tea blend order online and get it delivered to your door. For more details, please head to their website.
Castletown Fish & Chips
Another great fish and chips joint based in Castletown. Their squid strips are one of our favourite side dishes. You can also buy some fresh seafood on your way out! Open every evening except Monday, you can make an order over the phone or by walking in.