Up Next: Cloud 11 Coffee + Tea
...the outside world falls away.
Author: Karli Florisson
Published: January 29, 2020
…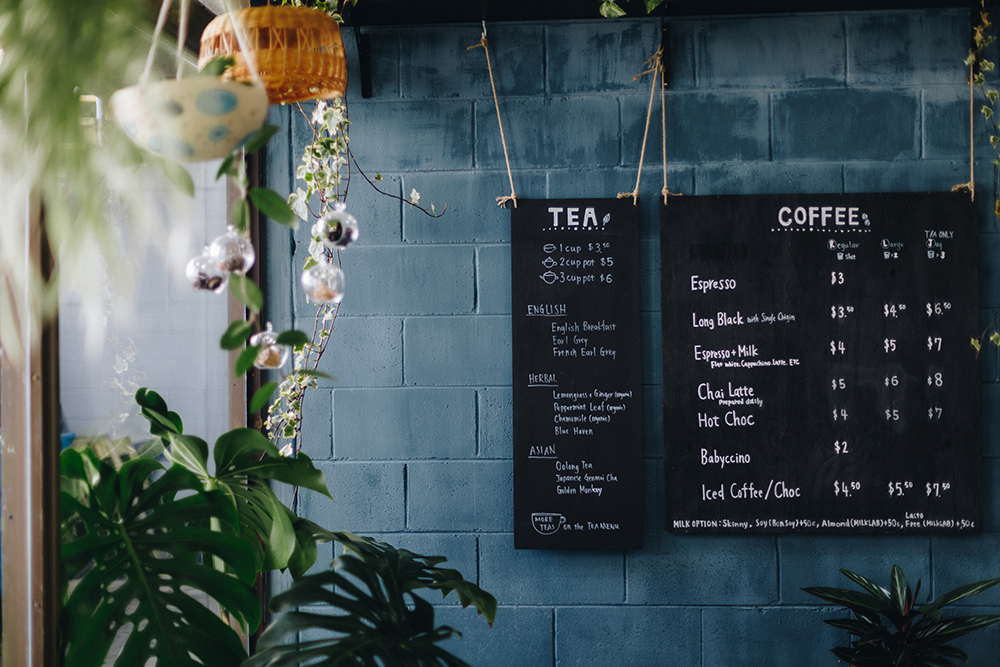 Cloud 11 Coffee + Tea is a peaceful sanctuary, tucked away behind the Esperance Express stationery shop in the Esperance Business Centre. Inside the zen-like room, with quirky furnishings and sleek concrete floors, the outside world falls away. The lush indoor plants - spilling from pots and vases, hanging on the walls and decorating the tabletops - create a welcoming, jungle-like feel. The scents of coffee and freshly ground chai spices fill the air, luring customers away from their everyday cares.
Cloud 11 is the creation of Glen and Mitsuko Rollond. The shop combines their separate passions. Glen has been roasting coffee locally since 2017, with his Upward Spiral coffee popular with coffee connoisseurs. Mitsuko is a pottery artist, and she has put her talents to use in the shop making cups, vases, and pots. The result is a unique and beautiful space, serving delicious coffee. Glen and Mitsuko opened the shop with very little fanfare, but it has quickly become very busy.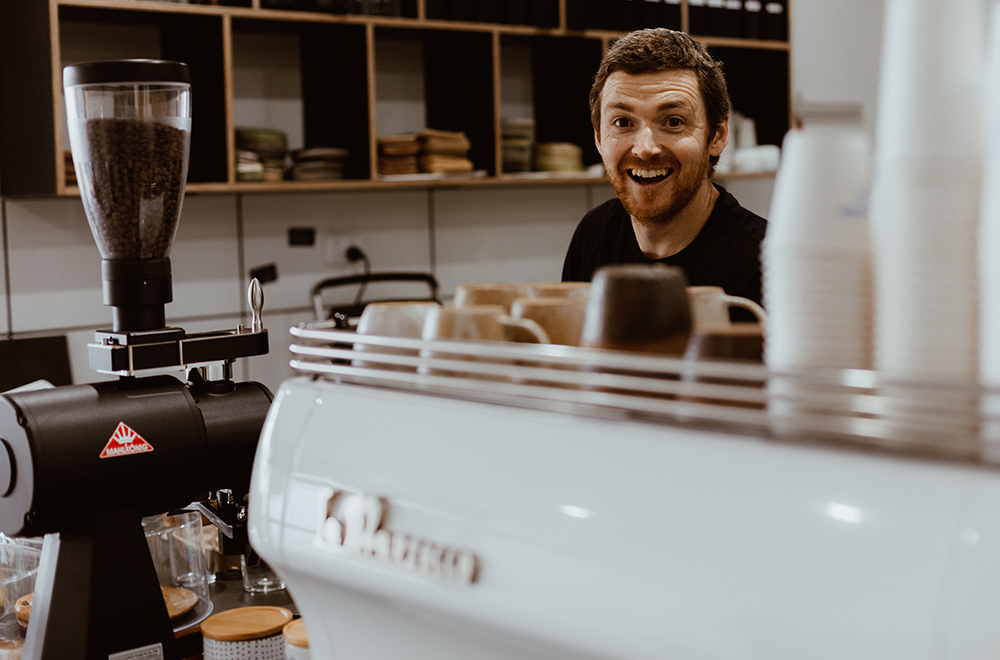 Glen Rollond grew up in Esperance. After training as an electrician and travelling away for a while, Glen met and married Mitsuko. The two returned to Esperance ten years ago. Glen was still working as an electrician but after a health scare, he realised he wasn't enjoying his work at all. "I wanted to do something I really cared about," he said. Glen undertook a coffee roasting course in Melbourne with a professional coffee roaster named Anne Cooper, or 'Roastress Coops'. Anne then came to Esperance to help Glen set up his professional quality coffee roaster, and Upward Spiral Coffee was born. Glen has been selling his coffee through Bob and Jim's General Store and has also spent many of his Sunday mornings making coffees at the markets. "I discovered that I quite like making coffees for people," he said. Glen and Mitsuko decided to take the plunge and turn their love of coffee into a day job.
Mitsuko developed her skills as a pottery artist here in Australia. Her pottery shows the Japanese influence of Mitsuko's roots, and what started as a hobby turned into a passion. Locals will recognise Mitsuko's designs, as she has been selling her pottery locally under her label Mintblue Sea. Mitsuko has been busy making cups, plates, and other unique pottery pieces for the new shop. Among the challenges of making a large number of cups that all hold exactly the same volume, Mitsuko has also been selecting a range of teas and making her own blend of chai from scratch.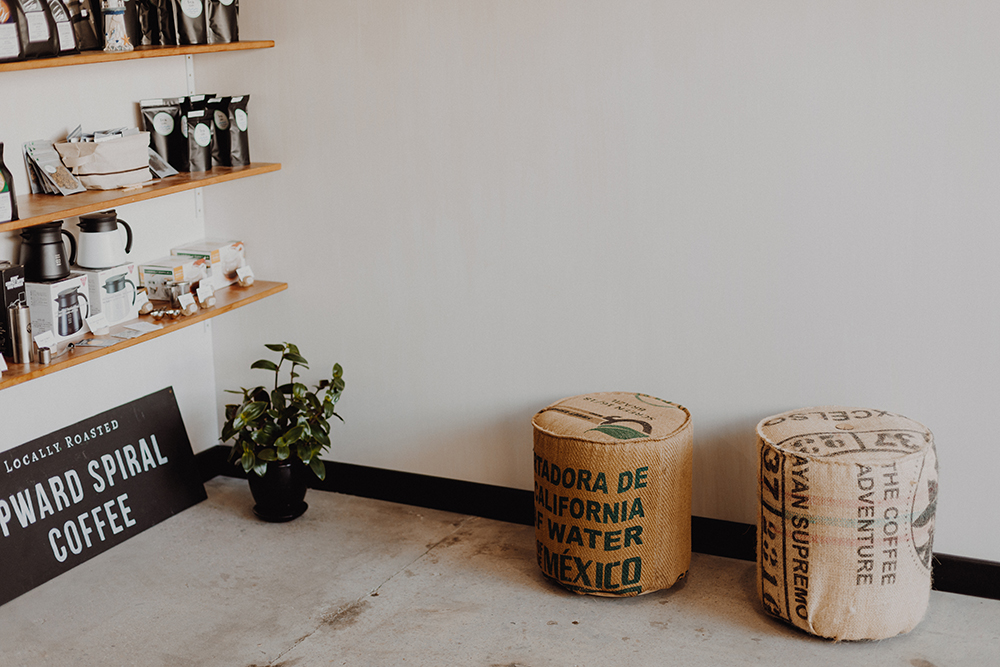 The space that Glen and Mitsuko selected for their new shop used to be the home of the Esperance Express's printing press. The large space is perfect for what the couple intends to be a multi-purpose shop. They have plans to move the coffee roaster into the new store, so they can roast their coffee blends on site. As the roaster weighs half a tonne, this will be quite an undertaking. Mitsuko also has plans to move her pottery studio on site. In the meantime, all of the couple's time and energy has gone into creating a beautiful and unique space for Cloud 11 Coffee + Tea. The shop has been a collaborative effort, with Tanya Jenkyn of B&M's Secret Garden sourcing the beautiful range of indoor plants that fill the shop. Glen and Mitsuko are also working with a local baker who is making a range of cakes onsite that complement the coffee and tea selection perfectly. Alongside the cakes, they are also offering French pastries and a range of toasted sandwiches for lunch.
The buzz that is already surrounding Cloud 11 is a testament to the hard work and passion that Glen and Mitsuko have put into their shop. As Glen says, "The response that we've had so far has been amazing." Whether they are on the hunt for the perfect coffee, looking for some unique handmade pottery, or just after a lovely place to enjoy morning tea, visitors to the shop are sure to be delighted.
Cloud 11 Coffee + Tea is open from Wednesday to Friday from 7am to 3pm, and Saturday and Sunday, 7am to 1pm.
Photography credit: Lucy Vincent (@lovechilds_)