Up Next: Regional Rainbows
A grassroots initiative launching in Esperance, aiming to improve the experiences of local LGBTQI+ people.
Author: Hannah Siemer
Published: February 05, 2021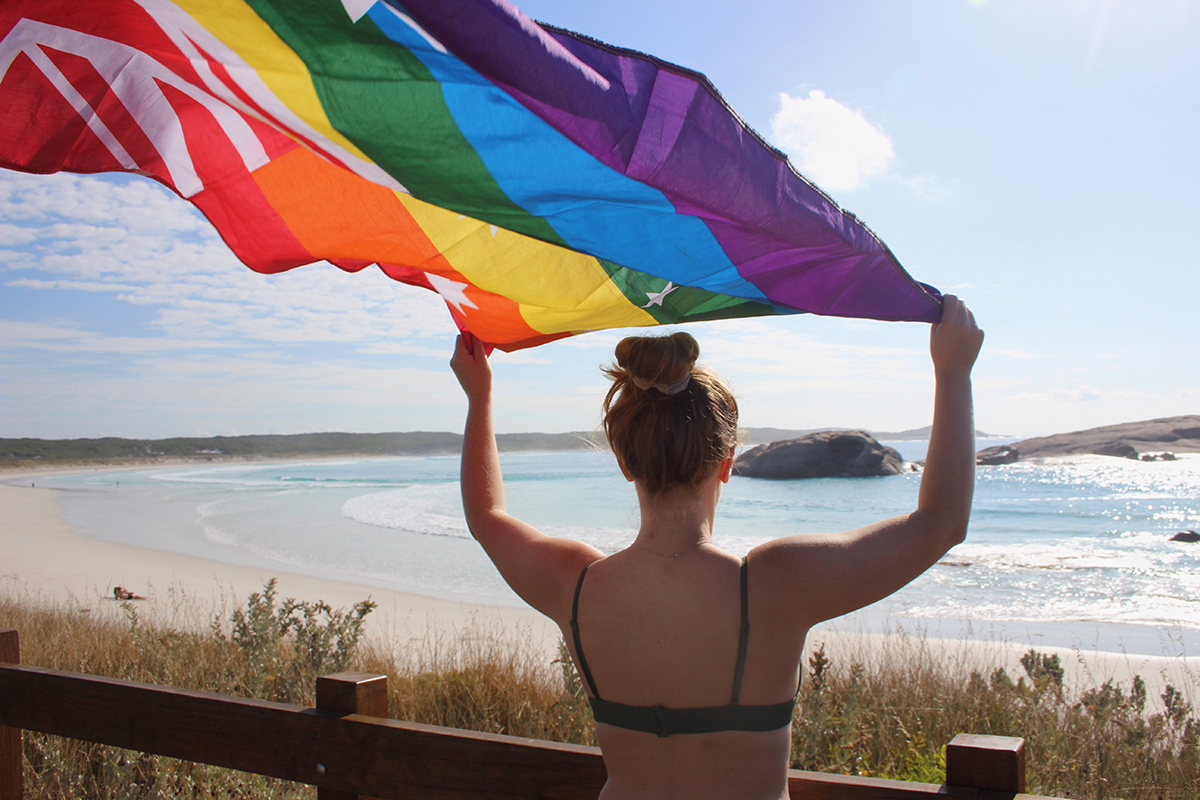 Attitudes towards the LGBTQI+ community have come a long way in recent years, however the mental health statistics of LGBTQI+ people show there is still room for improvement. In 2020, the National LGBTI Health Alliance reported that lesbian, gay and bisexual people aged 16 to 27 were five times more likely to attempt suicide in their lifetime, while transgender people were 11 times more likely. The risk of poor mental health in the LGBTQI+ community is directly related to experiences of stigma, prejudice, discrimination and abuse, purely on the basis on their sexual orientation. In rural and regional areas, these experiences are particularly prevalent. Motivated by this, a grassroots initiative will launch in Esperance this month, aiming to improve the experiences of local LGBTQI+ people.
Returning to his hometown during the COVID lockdown after living in Sydney for four years, Danny Della Vedova noticed a distinct lack of LGBTQI+ visibility in Esperance. Though he understood there is no comparison between Sydney, one of the rainbow capitals of the world, and Esperance, Danny was hopeful he might have seen one or two rainbow flags in town. It made him realise that because the LGBTQI+ community wasn't visible when he was a child, he found it harder to identify who he was. "I couldn't be my full authentic self growing up," Danny says. "It's only coming back now that I can see that. I didn't have any role models or anyone in the community that I saw and thought, 'I'm like that,' or 'They're like me.'"
Danny has fond memories of his childhood. Growing up on a farm in Condingup, he describes being surrounded by "beautiful people and beautiful beaches." From a young age, however, he knew he wouldn't become a farmer and wrestled with thoughts about whether he would ever marry. "I definitely had a great childhood here, but now that I'm an adult, I can look back and see that there were parts of me that felt a little bit lost or not welcomed, or that I couldn't express parts of my personality or who I was," Danny, now 26, says. He's eager to create change within the local community and on his quest to do so, Danny has launched Regional Rainbows, an initiative to increase LGBTQI+ visibility in Esperance.
The first project for Regional Rainbows is the design and distribution of rainbow stickers to place in the windows of local businesses. It's a small start, but Danny is hopeful it will be a stepping-stone towards larger, ongoing diversity and inclusion initiatives in Esperance. LGBTQI+ youth have drawn the designs for the stickers, which have a local theme, at Headspace Esperance. Graphic designer Jasmine Lewis will bring the designs to life and Member for the Agricultural Region Colin de Grussa is funding the printing.
Danny fired off an email to Colin requesting his assistance with Regional Rainbows on a Saturday night late last year. He wasn't really expecting a response but within a week, Danny and Colin were sitting in a café in Perth discussing the project. Having a close personal connection with a member of the LGBTQI+ community, Colin said he understood the importance of Danny's mission. "We know that there is a significant number of LGBTQI+ people not just in metropolitan areas but in regional communities, too," Colin says. "For these people, feeling comfortable in your community and knowing your community supports you is so important." Colin is not just a politician but also a third generation Neridup farmer. Danny describes having him onboard with a project such as Regional Rainbows as "serendipitous." But Colin says his job as an MP is to represent everyone in his electorate, whether they vote for him or not. "There's a diversity of views but at the end of the day, we're all part of the same community," he says. "I just want Esperance to be a great place to live and visit, and a place where all people can feel safe."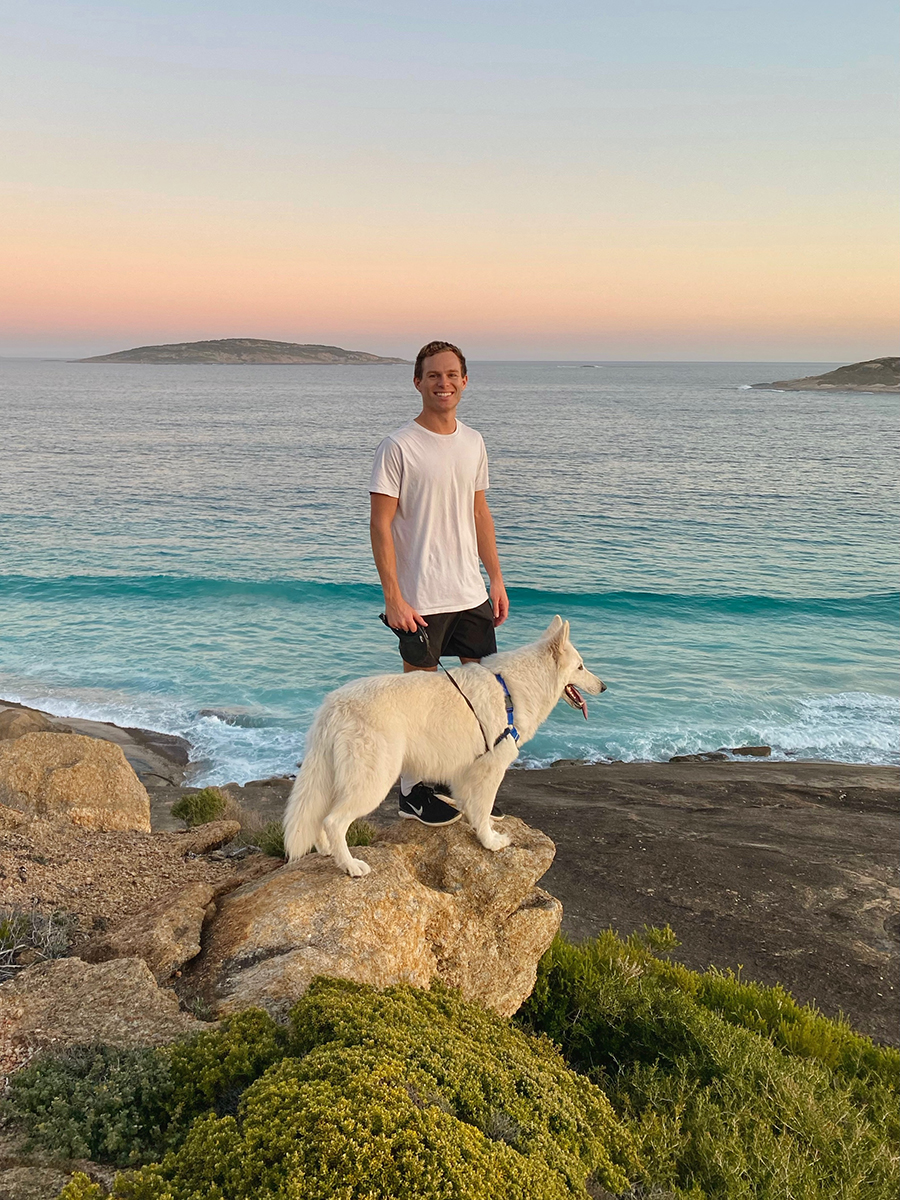 During the 2016 same-sex marriage postal survey, the Federal electorate of O'Connor, in which Esperance sits, was the least supportive electorate of marriage equality in Western Australia. While 64 per cent of Western Australians said yes to the question, "Should the law be changed to allow same-sex couples to marry?" only 56 per cent of residents in O'Connor agreed. Despite these numbers, Danny is confident that the survey created positive, open and honest conversations about the LGBTQI+ community. He hopes Regional Rainbows continues these conversations and helps to create an accepting and inclusive community. "There will be resistance and there will be people that abstain and don't want to have that conversation," he says. "Those are challenges that are paved in front of us with this project, but that's okay because conversation is how we break down those attitudes and beliefs.
Once up and running, Danny intends on Regional Rainbows becoming a community-driven initiative. With the help of local LGBTQI+ community members and allies, he plans to establish a Regional Rainbows committee, and potentially an Esperance branch of PFLAG, a national non-profit organisation for family and friends of LGBTQI+ people. But for now, he and Colin are focussing on getting the rainbow stickers printed and into business windows. "This could evolve to something more but we're starting small," Danny says. "Hopefully the stickers show there is a space for LGBTQI+ people here and it is inclusive and safe, and there are people who will accept you for who you are."
Get involved
If you'd like to get involved with Regional Rainbows, by placing a sticker in your business window or otherwise, email regionalrainbows@gmail.com. You can also follow Regional Rainbows on Instagram, @regionalrainbows.