Exploring the Rugged Edge
Exploring the land unseen.
Author: Aaron Green
Published: February 25, 2021
No matter how much I travel, Australia always manages to surprise me with her beauty. From sprawling salt lakes and ancient walls forged by nature's fury, to lakes with an ever-shifting palette, there's always something new to see and experience. Whether you're down in the Esperance region on holidays, or a local from way back, allow me to show you another side of Australia's Golden Outback.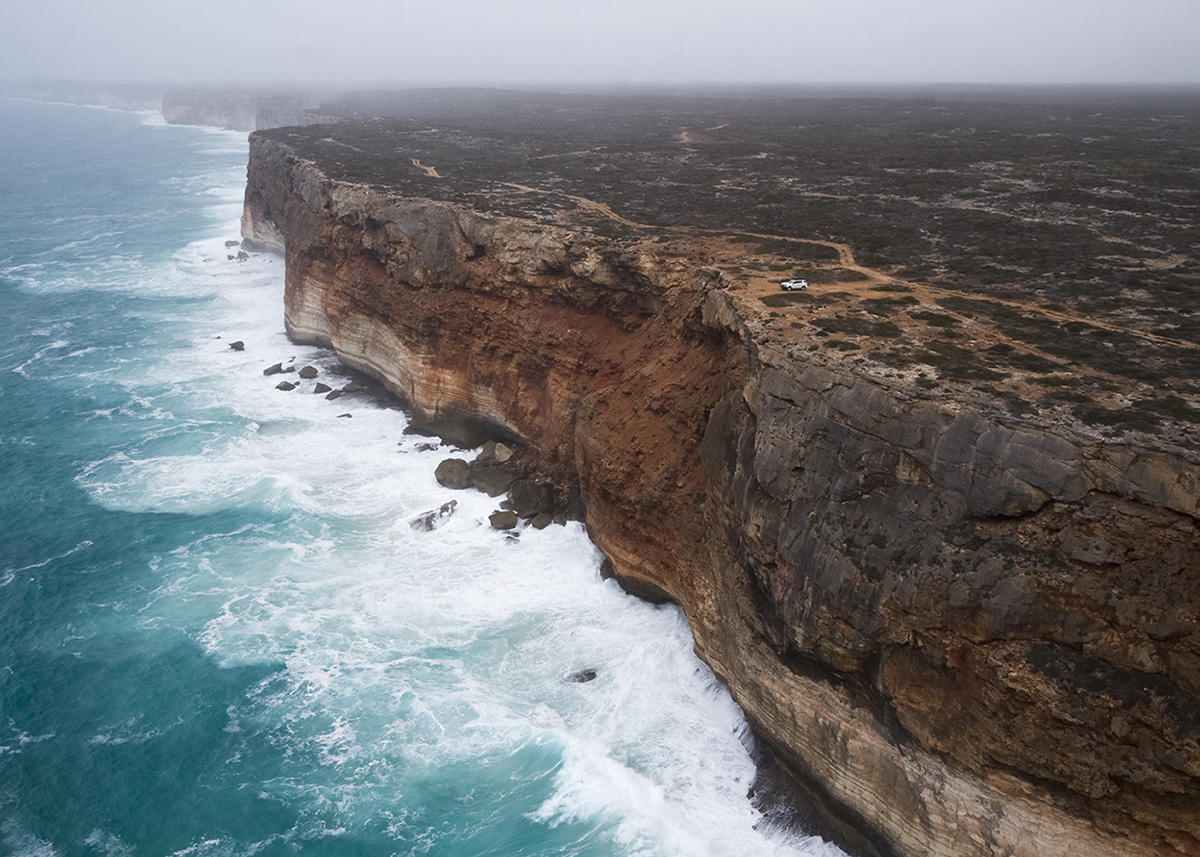 Australia's Ancient Coast
You've heard of the Great Australian Bight, but have you ever given thought to where it begins? Situated a day's travel northeast of Israelite Bay stands Point Culver, where the Bight meets the beach. Ancient cliffs looming over snow-white sands create a breathtaking sight to behold, as you're dwarfed in size by the natural formation.
Further east stands Toolinna Cove, a stretch of the Bight that you've likely never even heard of. The ancient walls of the bight, combined with the rich history of the old telegraph trail and the palette of the Great Western Woodlands, create a stunningly unique vista.
Getting to Toolinna Cove from the Israelite side is challenging, so make sure you're prepared. Easier access is from the Northern Eyre Highway; the 66-kilometre track is much nicer for those who want the view without days of rough travel. And while you're there, be sure to camp at Toolinna Cove. Falling asleep to the waves crashing against the rocks is an experience not to be missed.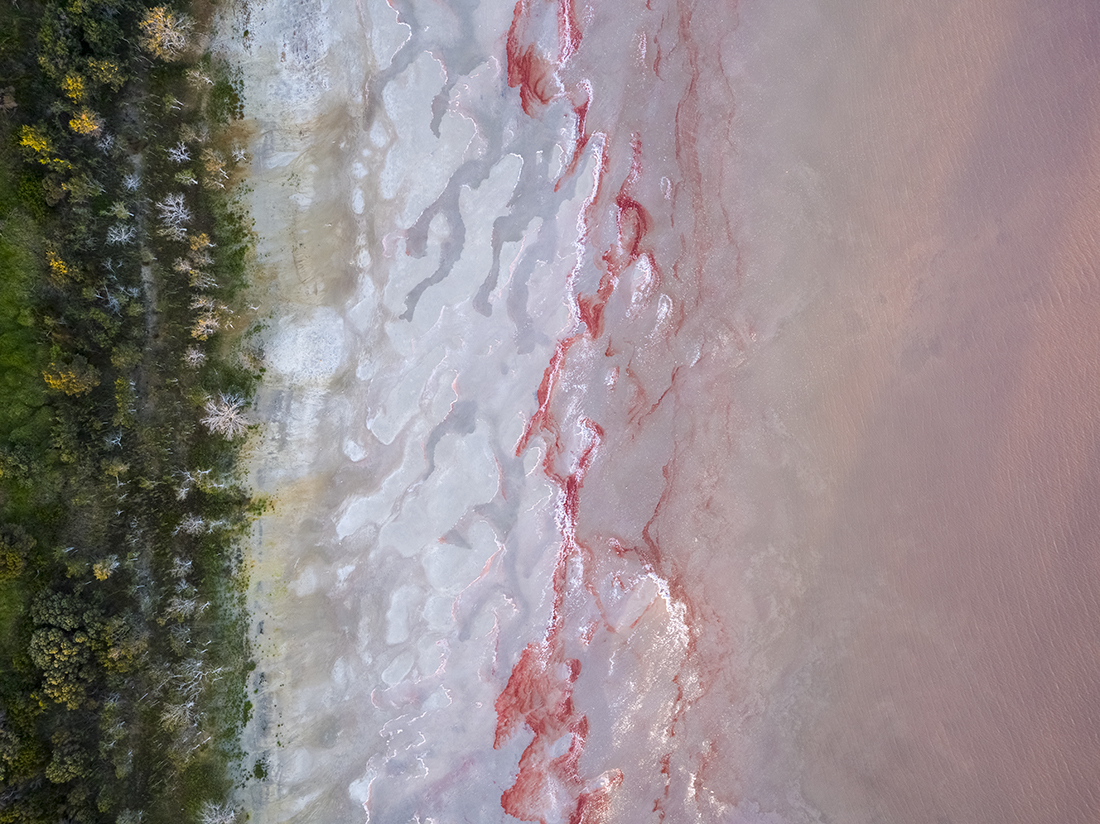 Warden's Shifting Palette
Lake Warden, Esperance
Many travellers come to the Esperance area to see the famous Pink Lake but end up being disappointed at the now white Lake Spencer. However, take a drive to Spencer's neighbour, Lake Warden, and you'll be met with an interesting sight. An algae bloom is transforming the usually orange lake to a beautiful pink!
Lake Warden nature reserve is best experienced from the north side. Driving down Stearne Road, you will be greeted by the pink tones of the lake on the horizon. Stop just short of the lake and park up - there is a small path that leads down to the water, so you can get all the #instagram shots that your heart desires.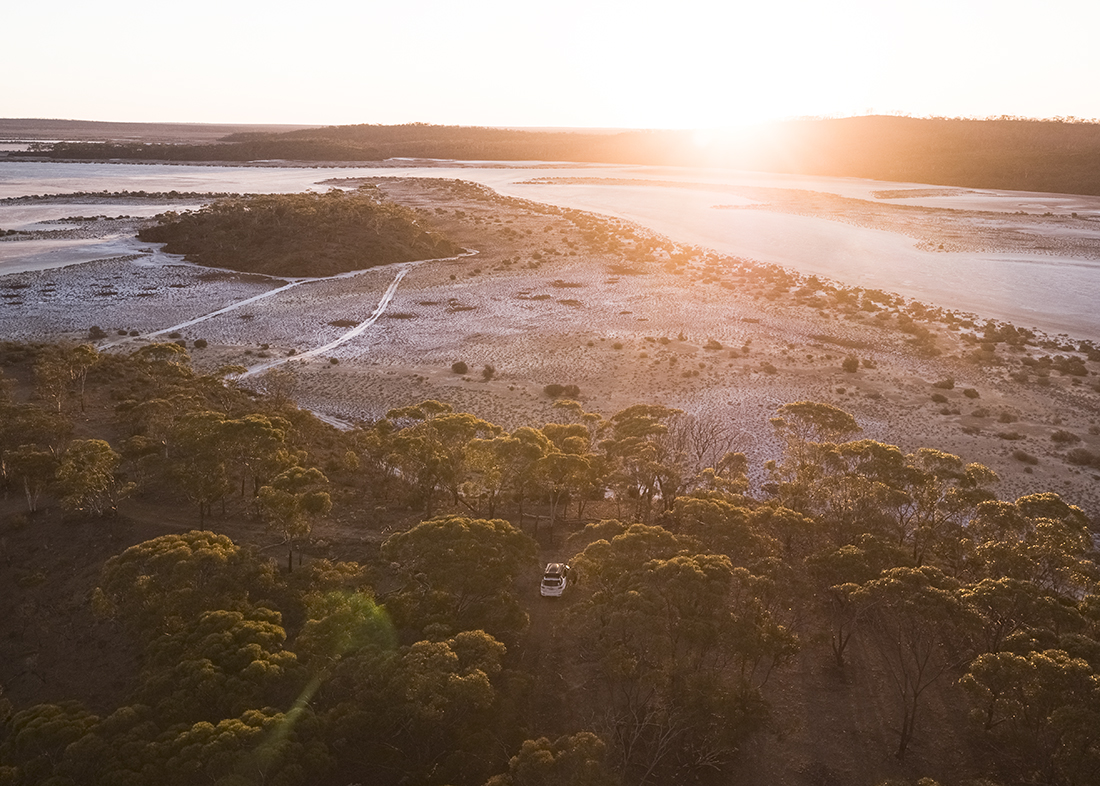 The Island Among Salt
Cherry Island, Norseman
When you think of Norseman, there is a good chance that you see it as a transient destination, a place to stop to split up a long journey. What you're probably not aware of though, is that it's home to one of the most beautiful sunset experiences on offer.
Situated a couple of hours north of Esperance, Norseman sits alongside the monstrous Lake Cowan, an expansive, sprawling salt lake. Taking the road across Lake Cowan, a striking sight in itself, it will be hard to miss Cherry Island, a landmass that would look more at home off the coast than on an inland salt lake.
It's during golden hour that Lake Cowan really turns it on. The island can be easily scaled, or driven up if you have a 4WD, so get yourself to the top of Cherry Island, make yourself comfortable, and witness the beauty.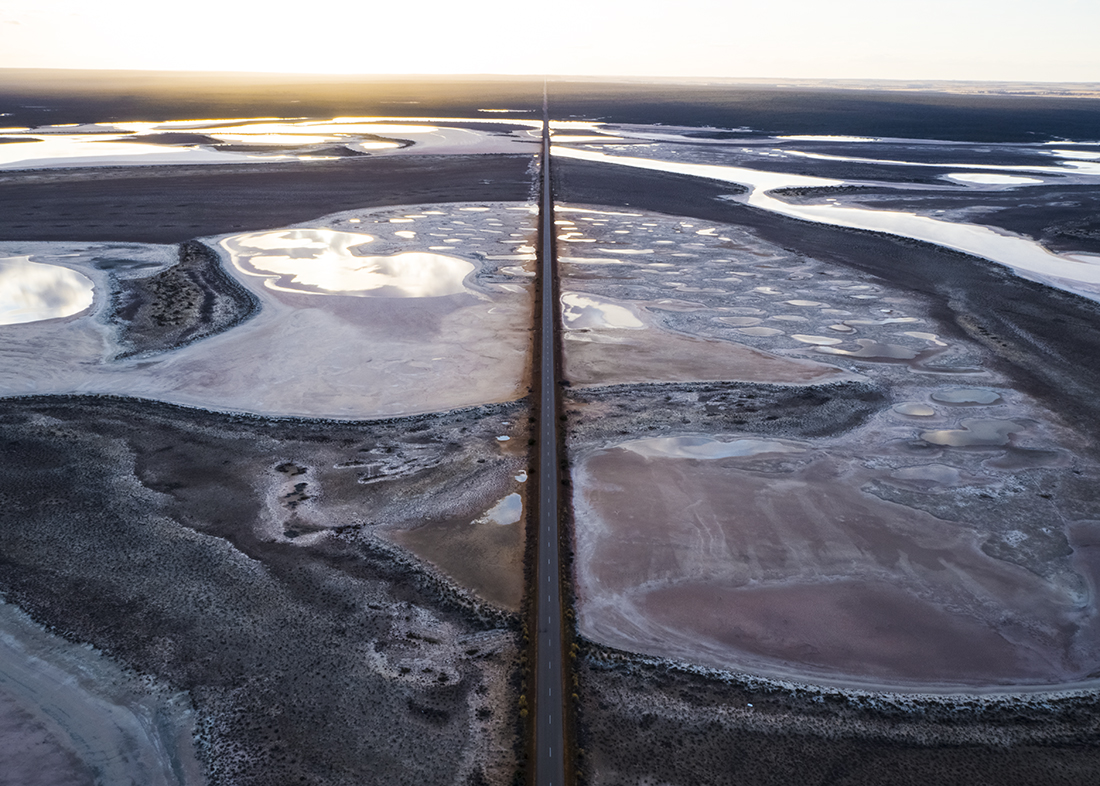 An Almost Martian Landscape
Lake King
Located between Esperance and Perth is the small town of Lake King. A farming town through and through, the town itself isn't huge. However, the town's namesake, Lake King, is.
Newdegate-Ravensthorpe Road splits the great lake in two, creating an incredible experience - and photo opportunity - at sunset. An almost martian landscape lights up during golden hour, with pools of water shimmering like gems in the sand. Even if you're not a photographer, Lake King is a beautiful sight to witness as the sun sets on the horizon.
And while you're in the area, be sure to stop in at the Lake King Tavern. A great atmosphere and top-notch food are waiting for you after a long day of adventuring.
Behind the Lense
Aaron is a West Australian based adventurer and aerial photographer. His travel and photography project, Lands Unseen, can be found on Instagram and Facebook.