Tide Guide: Finding The Perfect Picnic Spot
Esperance's best picnic spots.
Author: Esperance Tide
Published: February 25, 2021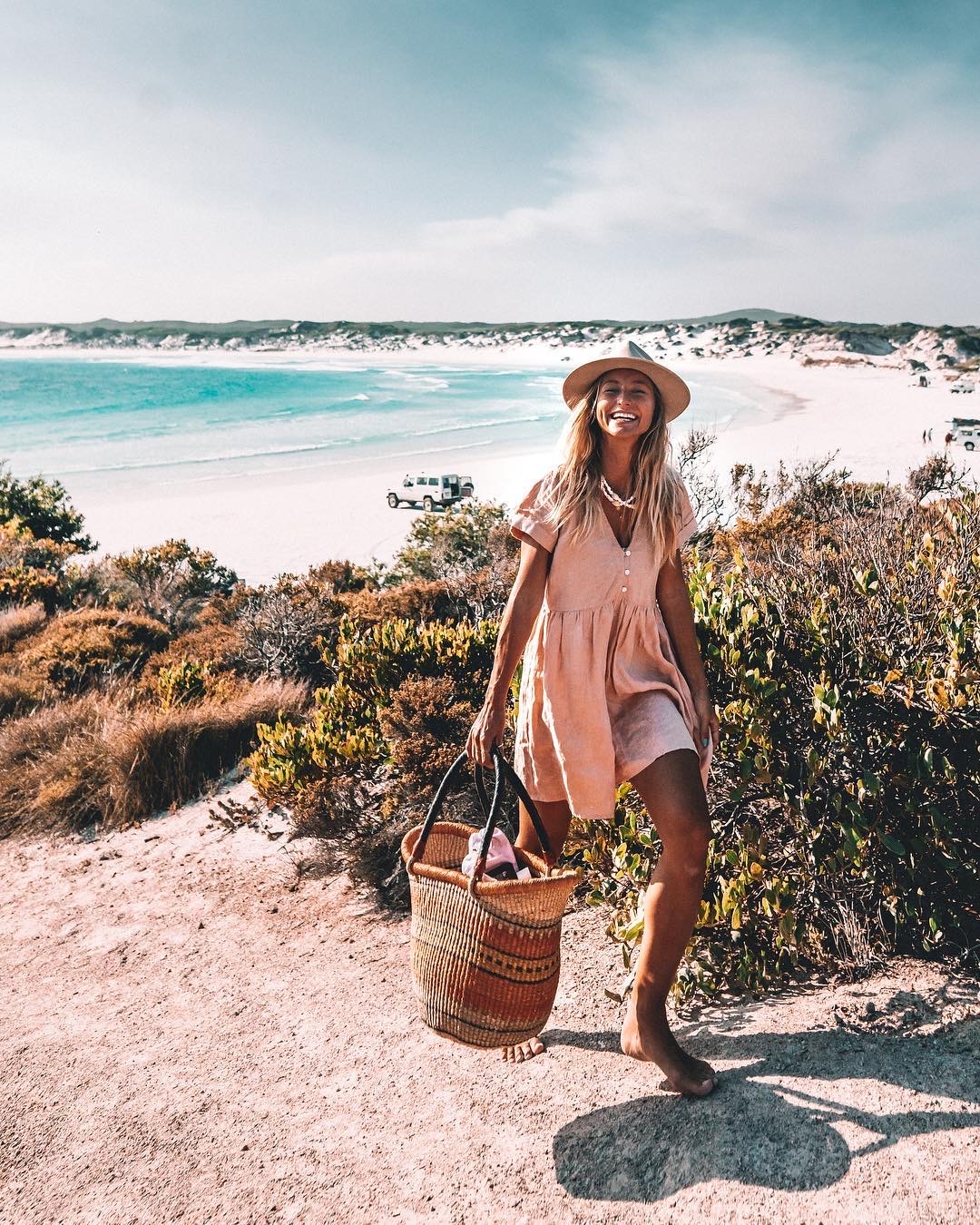 There's nothing greater than the great outdoors, especially when wine and cheese is involved.
Picnic with a view
As the highest point in the Esperance townsite, Dempster Head (Taananeditj) has some seriously breathtaking views. With several walk trails throughout the rocky reserve, there are plenty of choices of places to picnic. The Rotary Walk is a 20-minute loop with a picnic table overlooking the ocean about halfway. On a still afternoon, this location is an absolute must. An extension of the Rotary Walk is the Taananeditj Summit, which will give you views over West Beach. Sunset is our fave time of day to visit, when the sky becomes a palette of pink and orange. Take a picnic blanket with you and, to avoid a numb bum, a cushion. If you're feeling a little more active, throw your nibblies in a backpack and head toward Lovers Cove. The trail along the way has some pretty awesome views of Esperance Bay and the secluded beach at the end makes the steep walk worth it.
Get out of the wind
Esperance is infamously windy. In fact, it's the sixth windiest place in Western Australia, with an average mean windspeed of 24.6 km/h (Dunsborough comes in first with 30 km/h, just in case you were wondering). However, this shouldn't get in the way of a good picnic. Our suggestions are as follows:
Northerly - Ten Mile Lagoon. A rocky shore lining a picturesque blue lagoon means you'll get the Insta shot of your dreams. Clothing optional.
Southerly - Bandy Creek Boat Harbour. Park on the beach and watch fishing boats come and go. Say hi to the resident seal (but don't get too close)!
Easterly - Thistle Cove. The forgotten child of Cape Le Grand. Not as popular as its siblings, Hellfire Bay and Lucky Bay, but undoubtedly just as beautiful.
Westerly - Observatory Point. The little nook at the bottom of the stairs is the perfect romantic hideaway.
Go bush
Lake Monjingup (Murdidyinakabi) is a haven of native flora and fauna, and proves the beauty of our region extends beyond the coastline. At this time of year, the Munji (or Western Australian Christmas Tree) are in full bloom and bursts of bright orange speckled along South Coast Highway will guide you towards the nature reserve. A fire tore through the area in January 2015 and as such, the recreation area is not what it used to be. A maze, giant chess and numerous native gardens remain, but there is an eerie sense of abandonment. However, 500 metres down the road is the lake itself, which is the perfect place for a picnic on a late summer afternoon. For an experience that is as peaceful as it is unique, set yourself up in the bird hide, which sits over the edge of the lake. From here, you can observe the water birds and soak in the serenity. No picnic blanket required – the hide contains bench seating and enough room for a bottle of bubbly, plus your cheese and crackers.
A family affair
Got Granny, the kids and Uncle Bill in tow? The Esperance Foreshore is a no-brainer. With loads of seating and shelters, as well as multiple playgrounds, the foreshore is about as family friendly as it gets. There are heaps of easy options. Pack up a brekky picnic then nestle yourselves between Coffee Catand S'Juice for the morning. Or if mornings aren't your thing, head to the Whale Tail for a BBQ lunch and kick back while the kids go bananas off the pontoon. And nothing says summer like fish and chips for dinner, so swing past Fish Face then stroll down to the water to share your meal with a seagull or two. Bon appetit.
Eat + Drink
If you can't be bothered running around town picking up supplies, let someone else do it for you. Bob & Jim's can whip together a gourmet picnic hamper, filled with much more than just cheese and bikkies. Think fresh fruit and veggies, local sourdough, artisanal sodas and handmade treats. Or have the team at Deli King prepare you a charcuterie box with a selection of meats, cheeses and crackers. These are as much a delight for the eyes as they are the stomach. To drink, keep it local! We suggest Lucky Bay Brewing 'Beaches to Boab', a blonde ale that's equally refreshing and easy drinking. An Esperance Distillery Co. gin & soda also goes down a treat as you're watching the sun set. Add a fresh slice of grapefruit for complete satisfaction.
Photography credit: @rovebyronbay