Up Next: Esperance Distillery Co.
Esperance's first distillery.
Author: Hannah Siemer
Published: February 25, 2021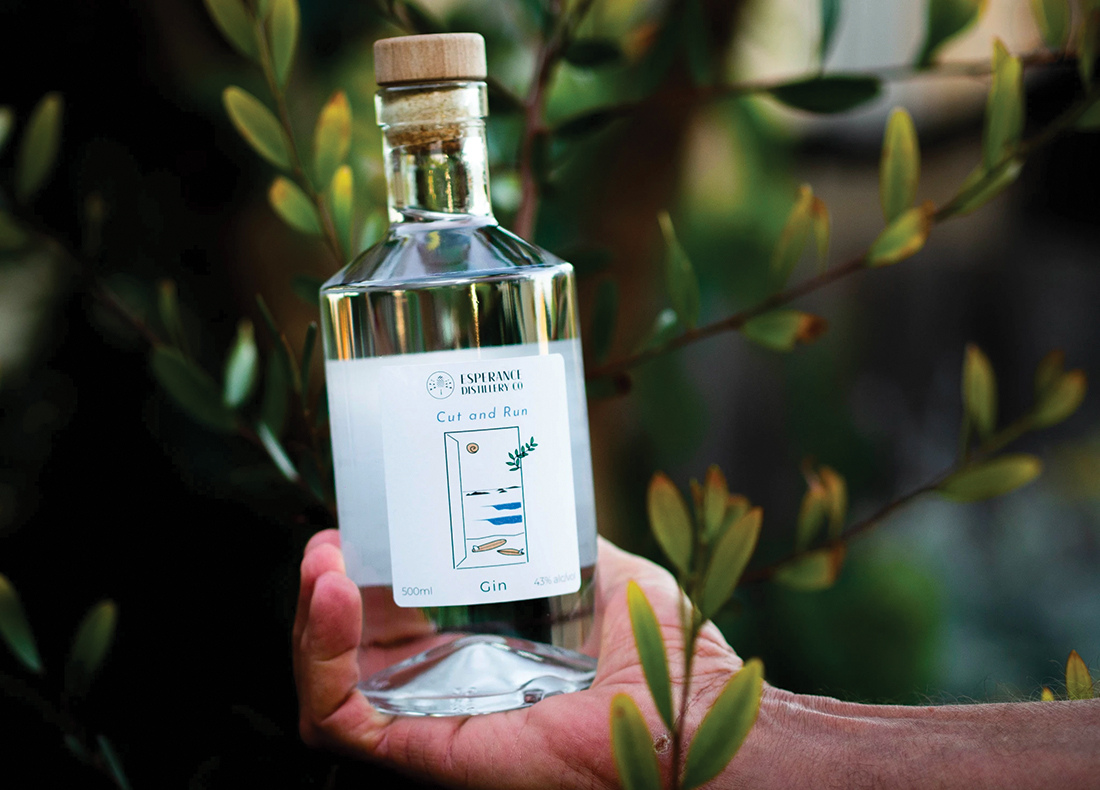 Never in a million years did David Price and James McCarthy-Price, father and son, think they'd open a gin distillery together. But last month, they did just that. In a building that once housed a fish factory, Esperance Distillery Co. opened its doors on December 12. Not only is it Esperance's first distillery, but Australia's smallest distillery, too. Their first batch, Cut and Run, was crafted using a 30-litre still. By comparison, Fremantle distillery Republic of Fremantle uses a 4,500-litre still, the largest in the southern hemisphere.
An environmental engineer, James has spent the last 17 years away from Esperance, studying, living and working in places as far as Portugal and Wales. When COVID hit, he suddenly found himself back in his hometown, giving his dad a hand with the approvals required to open a distillery. "I had a good sniff at the business plan and thought, 'This could work,'" James said. And, more or less, that was that. The father and son team set about launching Esperance Distillery Co.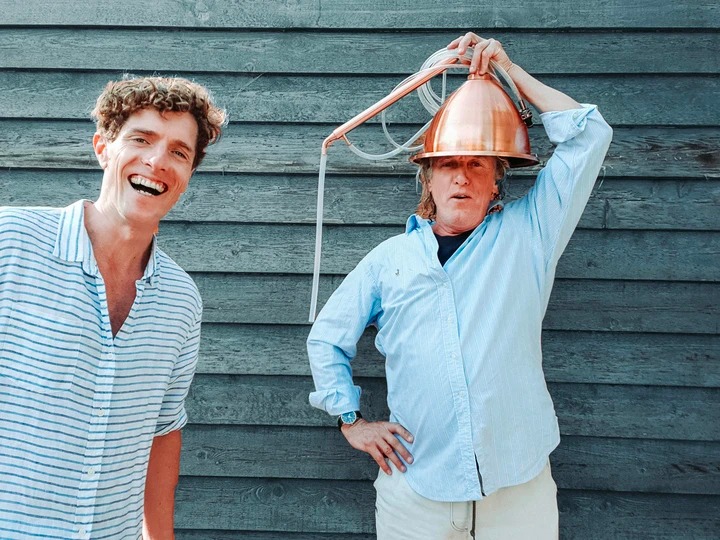 Both David and James are very new to the world of distilling. During a visit to Kangaroo Island, David came across Kangaroo Island Spirits, Australia's first craft gin distillery. "I was hanging around there like a bad smell, spying on them," David admits. "They ended up saying to me, 'Just go to Adelaide and do the course!'" Following the advice of those on KI, in October 2019, David enrolled in a short course at the University of Adelaide, focussing on the fundamentals of spirit production. He spent a month in South Australia, studying and visiting as many distilleries as he could, "driving them nuts" with questions and soaking up every last bit of knowledge to bring home. Inspired, David ordered his first still before he left Adelaide and when he arrived back in Esperance, it was waiting on his doorstep.
Esperance Distillery Co. is about as grassroots as it gets. David started out with a tiny two-litre still, which evolved to a 30-litre still to create Cut and Run, a dry gin using acacia native to the region, giving it a distinctly local flavour. Just 200 bottles were in the first batch, all of which sold out on opening day. Their tasting room houses little more than a makeshift bar, crafted by James from old wood pallets. Outside, planter boxes, also made by James using second-hand materials, are filled with native shrubbery. The exterior of the building has been given a fresh lick of paint. It's crisp and coastal, standing out from its industrial neighbours. David and James have successfully launched the distillery on a shoestring. It's organic and unassuming; a little rough around the edges but charmingly so.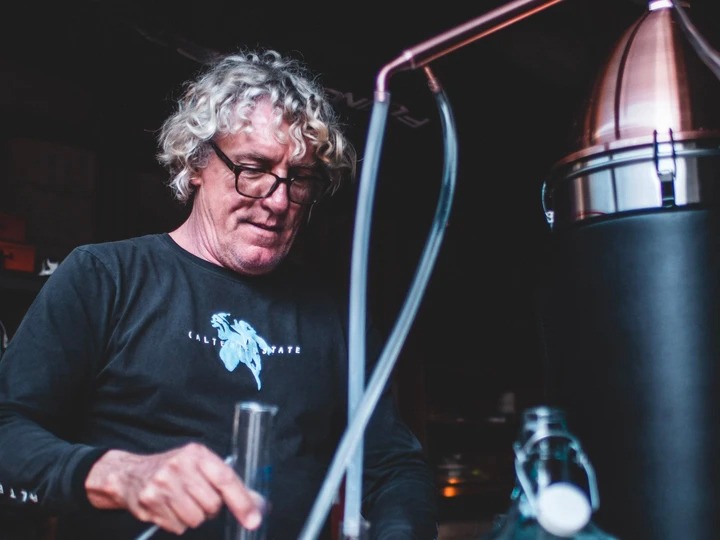 However, David and James are bursting with ideas for the business, so it's unlikely they will be the little guy for long. Thanks to a recent government grant, a 200-litre still is on its way, which will increase production almost tenfold. Cut and Run is just the beginning, with plans for numerous other gins already in the works. In particular, they hope to work with the local Indigenous community to produce seasonal varieties based on the Nyungar calendar, which has six seasons. They also plan on extending themselves beyond gin, with vodka, spiced rum, tequila and liqueur all floated as ideas for the future. The end goal is a purpose-built facility, where people can enjoy a drink and watch the spirits being made. Esperance Distillery Co. has the potential to become a big operation, but this isn't dissuading David and James from reaching their target of being carbon negative by 2022. To help make this happen, they've chosen lightweight glass bottles to cut down on the CO2 emissions caused by freight, and caps made from a cork plant that sequesters so much carbon into the ground, it offsets the carbon footprint of the bottles.
The popularity of gin has risen immensely in recent years. Ten years ago, James says there were only ten distilleries in Australia. Today, there are around 700. "There's a shift away from your Bombay and your Gordons," James said. "People want to buy local." And that's exactly what Esperance Distillery Co. gives the community – a local choice, using local botanicals, designed to showcase the significant floral diversity of the region. Unsurprisingly, the venture has been welcomed by the town with open arms. "I love the support the community provides," James said. "It's overwhelming. I'm gobsmacked by how supportive everyone has been."
Where to find
Have we got you craving a G&T? Find Esperance Distillery Co. at 77 Norseman Road. For opening hours, head to their website.