Wonderful Wilderness: Esperance's National Parks
Camp, swim, explore.
Author: Karli Florisson
Published: April 04, 2019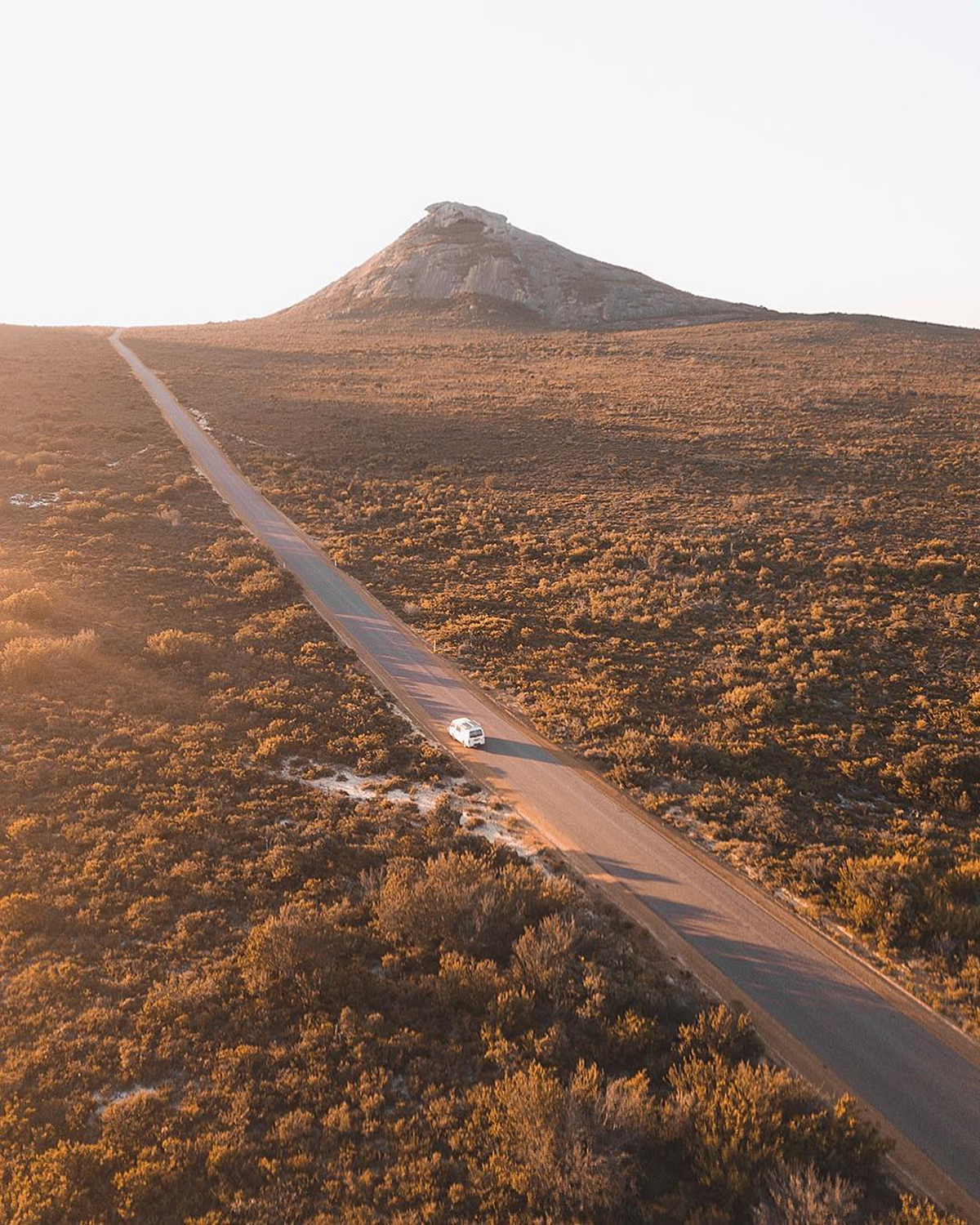 I have lived in Esperance for most of my life, and I regularly go exploring, hiking, and camping, but I still find places to visit that I've never been to before. This should not be surprising, given the absolute wealth of untouched beauty that surrounds Esperance. We truly do live in a place unlike any other! With national parks, nature reserves, and off-the-beaten-track locations surrounding us on all sides, we are spoilt for choice. Here are some of the world-class destinations that are within driving distance of Esperance.
Closest to Esperance, the Cape Le Grand National Park is famous for white sand so fine that it squeaks, kangaroos on the beaches, and spectacular views. Established in 1966, Cape Le Grand National Park is home to bandicoots, pygmy honey possums and western grey kangaroos, as well as a rich variety of wildflowers. The beaches are the main attraction, but you can also climb Frenchman's Peak, have a coffee at the Lucky Bean Café right on the beach, or try one of the coastal walk trails. While everyone has their own favourite beach in the park, Lucky Bay is certainly unmissable. The beaches are all accessible by 2WD, and there are camping facilities available.
This huge 2794 square kilometre national park is located 120 km east of Esperance and extends from the coast inland to Mt Ragged. Cape Arid National Park is rich in biodiversity and is home to 160 bird species, several of which are endangered or threatened. Another feature is the Russell Range, which is primarily made of quartzite, and reaches almost 600 metres above sea level at its highest point, Tower Peak. Cape Arid National Park stretches east to the Nuytsland Nature Reserve, creating an almost unbroken conservation area reaching to the South Australian border.
There are several camping areas in the park, and some sections are accessible by 2WD, but the park is considered to be remote, so travellers to the area should be experienced and self-sufficient. Check out the historical ruins at Pine Hill, or the picturesque Tagon Coastal Walk. In late winter and spring, migrating whales can often be seen here close to the coast.
Stokes National Park
Located 80 km west of Esperance, Stokes National Park features the Stokes Inlet estuary, an area rich in biodiversity. The Inlet is popular for fishing and canoeing, and there is also abundant birdlife for bird watchers. Stokes Inlet is accessible by 2WD, but the rest of the park is 4WD only. Camping areas include Benwenerup campground on the banks of the inlet, Skippy Rock or Fanny Cove. One of the highlights of the park is wandering among the historical ruins at Moir's Homestead, first established in 1873.
Peak Charles National Park
Peak Charles National Park is located in the Great Western Woodlands, which is an area of woodlands north of Esperance that covers almost 16 million hectares. The Great Western Woodlands is the largest area of intact temperate woodlands in the world and is home to more than 3,500 species of plants. The area also contains many species of mammals, reptiles, frogs and birds, with new species of plants and animals still being discovered. Peak Charles National Park is located 170 km north west of Esperance and features Peak Charles, 500 metres high, and the neighbouring Peak Eleanora. There is a moderate hiking trail up Peak Charles, and the area also attracts experienced climbers for more advanced climbs. In the spring, there are many wildflowers to be seen in the area, including more than 30 species of orchid.
Fitzgerald River National Park
Just a little further from Esperance, the Fitzgerald River National Park lies between Hopetoun and Bremer Bay. It is one of the largest and most botanically significant national parks in Australia, with nearly twenty per cent of WA's flora species and over 60 species of plant that are not found anywhere else in the world. There are also many birds and animals found in the park, including several very rare or threatened species such as the Dibbler and the Tammar Wallaby. The Barren Mountain Range, the Fitzgerald River and the dramatic coastline make this park a unique and stunningly beautiful destination. Hamersley Drive is a sealed road that takes in most of the scenic spots, and there are several campgrounds available.
Camping and day trip fees apply to most of these parks. Of course, adventurers should take all of the usual precautions such as telling someone where they are going and taking plenty of water.
Cover pic: @letmetravelmore