Up Next: Twilight Yoga Festival
Get ready to get sweaty.
Author: Esperance Tide
Published: March 19, 2019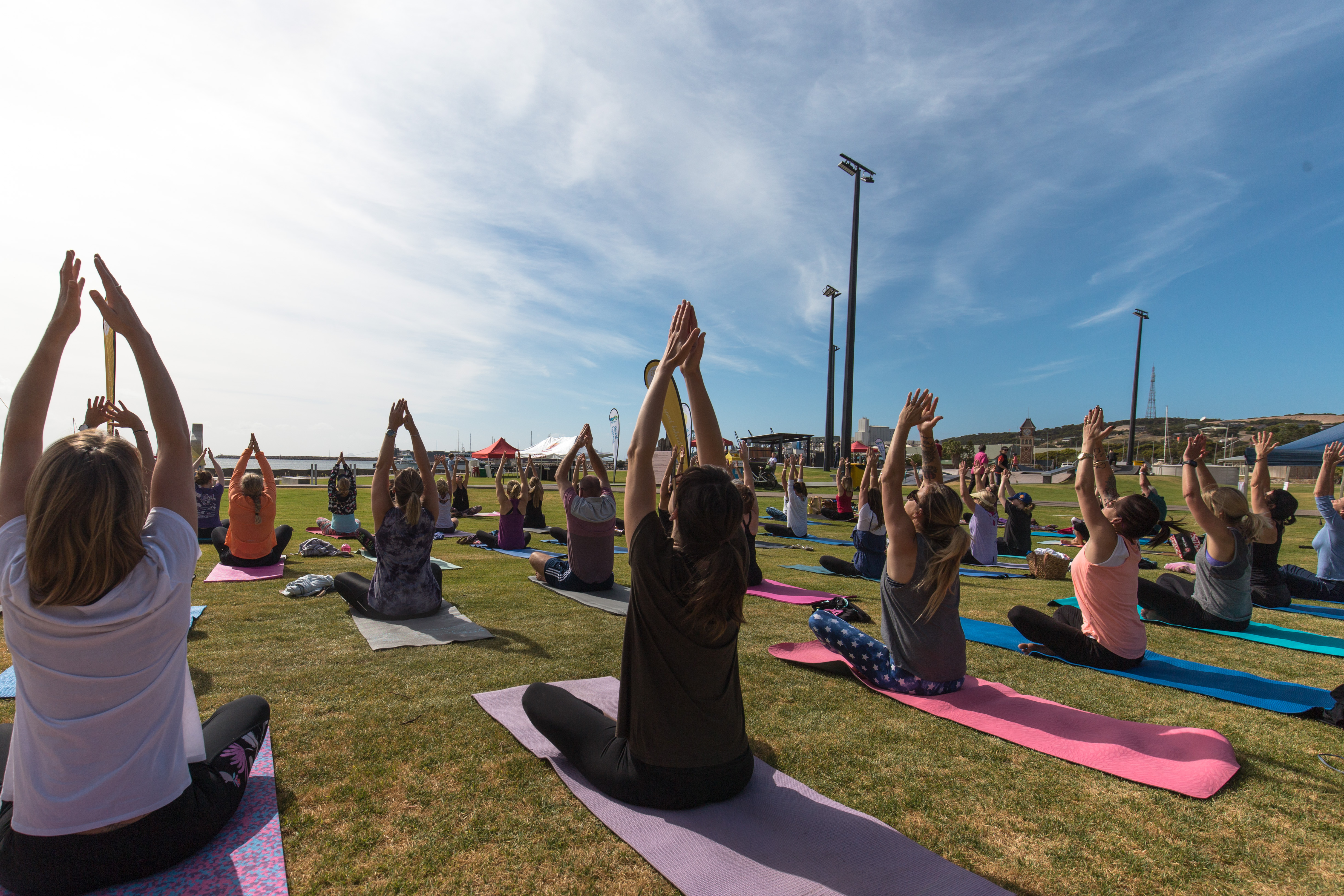 Some say that yoga is one of the most powerful and quintessential forms of exercise. When practised correctly, yoga can increase your flexibility, strengthen and tone your muscles, balance hormones, calm the mind and reduce stress. And, with yoga becoming as widely appreciated as kale smoothies and kombucha, Twilight Yoga Studio invites you to rock your asana at the Twilight Yoga Festival this March, a gathering of local yoga teachers coming together to share their experience, knowledge and passion with the community.
The festival boasts an eclectic mix of techniques, knowledge, meditation and music. Held at the Cannery Arts Centre, there will be four rooms running at one time, and each session will run for 45 minutes giving you the opportunity to enjoy the different styles of yoga. The afternoon will run from 1 till 8pm with a sound healing session performed by Nicole Lloyd from Sound Birth at the final hour coinciding with Earth Hour (a movement joined by millions around the world to turn off the lights and speak up why nature matters).
Event organiser and the owner and founder of Twilight Yoga Studio, Melisa Rowe, has been teaching Yoga for about two years, after completing her training in Bali. After hopping from venue to venue, she decided to create her own space, opening the doors for its first class in July 2017, with the aim to build a comfortable and encouraging studio suitable for absolutely all ages. After successful workshops on Woody Island and retreats in Bali, this community-conscious event aims to showcase the many teachers and diverse styles of yoga and pilates available at the studio.
If you're not an OG yogi, not to worry, you don't have to be flexible, fit or know the first thing about yoga to attend. Just wear your comfiest clothes for moving and shaking, pack some H2O and most importantly bring your appetite as snacks and smoothies will be provided by smoothie legend Judy's F & V's. In addition to classes, there will be a collection of market stalls run by other small holistic businesses showcasing their different products and services.
Twilight Yoga Festival will be held on Saturday, March 30 and is open to all ages. To book your ticket head to trybooking.com.
Some of the great yoga styles on offer include:
Vinyasa Yoga
The movement is aligned and linked with the breath, so you move with each inhale and exhale. Vinyasa style classes are a dynamic flow from posture to posture; it is popular in contemporary styles of yoga.
Kundalini
A yoga of awareness with mantra (sound vibration), postures (asanas and pranayama (breath). This spiritual Kundalini class follows the Yogi Bhjan method.
Chair Yoga
A gentle form of yoga that is practised sitting on a chair, or standing using the chair for support. Often the poses or asanas are adaptions of Hatha yoga poses.
Yin Yoga
A slower paced floor based class that mainly works the hips, pelvis, inner thighs and lower spine. These areas are especially rich in connective tissues.
Pilates
Pilates is a system of exercises designed to improve physical strength, flexibility and posture with the aim to improve flexibility and stability.