4 Must-Do's Along The Great Ocean Drive
Just drive.
Author: Australia's Golden Outback
Published: February 21, 2018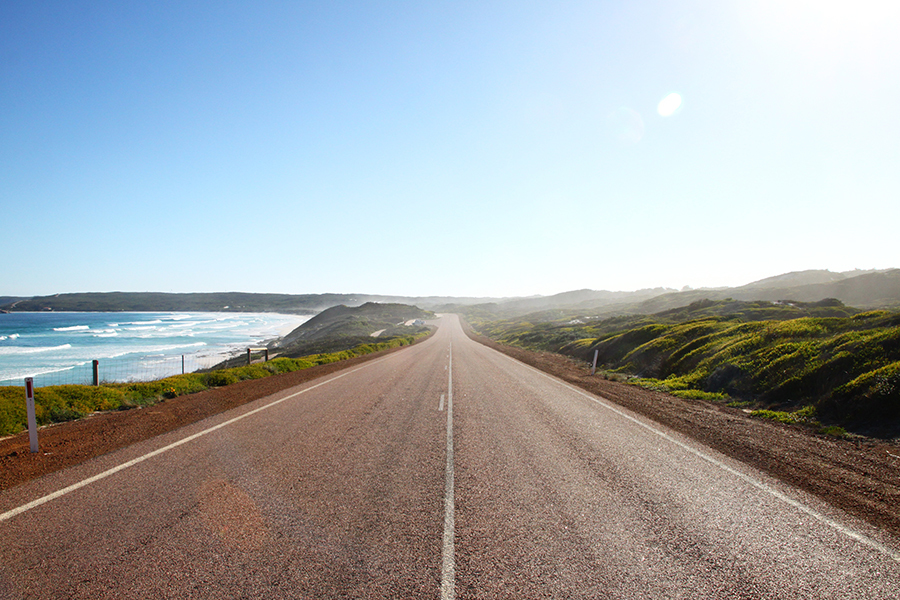 Heading out along the Great Ocean Drive is hands down one of the best ways to spend a day in Esperance. Just minutes out of town, the 40 kilometre loop takes you past some of the most stunning bays, beaches, and scenery you'll ever set your eyes on. Here are four things you absolutely must see and do along this favourite stretch of road.
1. Binge on beaches
Without doubt, one of the best things about the Great Ocean Drive is the string of beautiful beaches, each with its own special charm. Pick from Blue Haven, a local favourite, or the corner of Salmon Beach if the wind happens to blow in the other direction. Fourth Beach is an ideal spot for stand up paddle boarding and beginner surfers while Twilight Beach is a great all-rounder. If a walk along the white sand is more to your liking, stop at Eleven Mile Beach and set off on foot.
2. Climb Observatory Point Lookout or Rotary Lookout
Both the Observatory Point Lookout and Rotary Lookout are well worth the climb for impressive views of the surrounding coastal town and its beaches. Make sure to bring your binoculars for whale sightings between June and October.
3. Walk or ride along the Great Ocean Pathway
Ditch the car and explore a section of the stunning coastline by bike or on foot. Running from Esperance Bay to Twilight Beach, the Great Ocean Pathway encompasses 12 kilometres of bitumen track. Highlights include Blue Haven with its granite outcrops and the Tanker jetty and wharf as you head back into the bay.
4. Meet the local makers
The Great Ocean Drive is home to a number of local artisans. Visit Mermaid Leather and Cindy Poole Section Glass Gallery and Cafe before heading to Lucky Bay Brewing for a cold one.
Thinking of taking a road trip to Esperance soon? Register your details here and you could get some of your travel costs back.