An Urgent Call to Prioritise Coastal Safety this Summer
In partnership with Esperance Coastal Safety.
Author: Esperance Tide
Published: January 05, 2021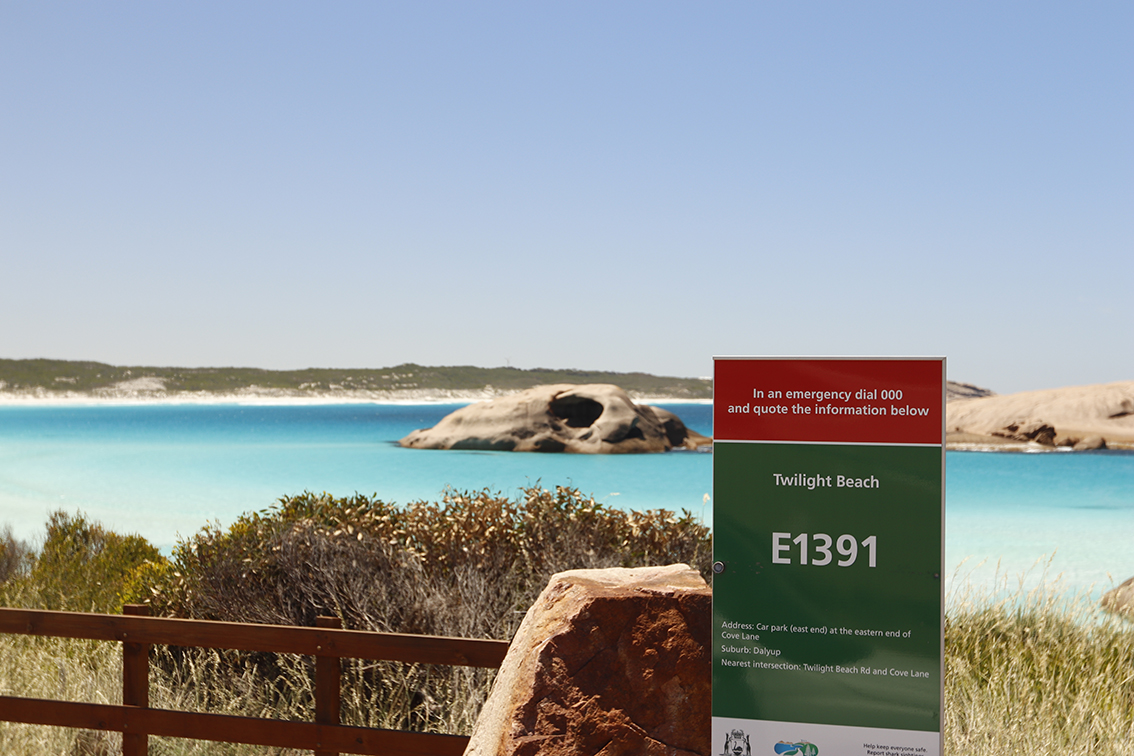 On average, one person is fatally swept from rocks in the Esperance region every year. In 2020, three have been killed. A visitor from Perth was the most recent victim, swept off the rocks at Salmon Beach while exploring the area on December 2. One minute he was taking photos, the next he was gone. He had been in town less than 24 hours.
There's no better place to be in summer than Esperance. Vast stretches of coastline between Stokes in the west and Cape Arid in the east means a seemingly endless choice of places to play in and on the water. With each spot more breathtaking than the next, it's little wonder almost 200,000 people visit the region every year. As beautiful as our coastline is, it can also be unpredictable and dangerous. This summer, locals and visitors alike are being urged to take care along the coastline by educating themselves about the dangers. Regardless of age or experience, it's a message everyone needs to hear.
Esperance Coastal Safety Workgroup (Esperance Coastal Safety) is on a mission. Established in 2012, representatives from the Shire of Esperance, Department of Transport, Marine Rescue, St John Ambulance, WA Police and Surf Life Saving WA make up this collaborative group. These men and women are the first responders to any incident, and their priority is to ensure everyone is aware of the risks associated with the coastline. By no means do they want to prevent anyone from enjoying the magic of the region. They work to promote safe behaviours to ensure everybody gets home safely after a day in or on the water.
Esperance Coastal Safety is encouraging people to take responsibility for their own safety by doing four simple things: Be Prepared, Be SharkSmart, Know the Local Hazards and Always Have a Plan. Flyers are circulating the region detailing these messages and banners will be placed at popular swimming and fishing spots over the summer as a reminder. This initiative aims to better equip both locals and visitors with the knowledge they need to enjoy the coastline safely. Esperance Coastal Safety urges everyone to not be complacent, no matter how many times they've visited the area or how calm the ocean looks on that particular day.
In addition to flyers and banners, Esperance Coastal Safety is using social media to promote the message. Christiane Smith, Marketing and Communications Officer at the Shire of Esperance, said using these platforms to provide important coastal safety information is relevant. "We encourage everyone to take a look at these pages so they can make an informed decision before heading out to explore our beautiful coastline," she said.
Esperance Coastal Safety is also urging local residents to take ownership of this important message. While the group is working hard to spread the word, they need help from the community, too. Chris Brien, Esperance Coastal Safety member and Duty Officer for Surf Life Saving WA's southeast region, said locals were more likely to be aware of the dangers of the coastline than visitors. "If you see someone doing something that is potentially dangerous, you need to say something," Chris said. "People don't know what they don't know. You're potentially saving a life by saying something."
Before getting out and enjoying the coast, ask yourself the following:
1. Am I prepared?
Life jackets should always be worn when you're on the water and if you're rock fishing, you should tie off on rock bolts, too. If you don't have a life jacket or rope, both can be borrowed for free at Tatey's Fishing World, Southern Sports & Tackle, Dempster Sporting, Esperance Diving & Fishing, and Duke of Orleans Bay Caravan Park.
2. Am I shark smart?
Download the SharkSmart WA app to receive notifications of recent shark sightings. You can also use the app to report any sightings. Don't worry if you don't know what species or size shark you've seen – a report with minimal information is better than no report at all.
3. Do I know the local hazards?
The biggest hazards in the Esperance region are black rocks, rips and big swell. Some of these are harder to spot than others. A black algae grows exclusively on rocks along the WA southeast coast. This is extremely slippery when wet. Walking on black rocks should be avoided at all times. While black rocks are relatively easy to identify, rips can be much more difficult to see. Look for deeper, dark-coloured water, fewer breaking waves and a rippled surface surrounded by smooth waters, although rips don't always show all of these signs at once. And while you might think a big swell looks pretty obvious, king waves can occur with no warning. If you're on the rocks, never turn your back to the ocean.
4. Do I have a plan?
Think about what you'll do in an emergency. Signage is located at the entrance of every beach (and it isn't there to look pretty). Take the time to read it and follow any advice given. Take note of the beach's unique identification number on the signage, which will help pinpoint your position in an emergency. Always carry a mobile phone and if you know you'll be heading out of range, make sure someone back home knows your plan.
For further information, find Esperance Coastal Safety on Facebook and Instagram at @esperancecoastalsafety