HeliSpirit Lands in Esperance
The view is always best from the top.
Author: Esperance Tide
Published: December 08, 2020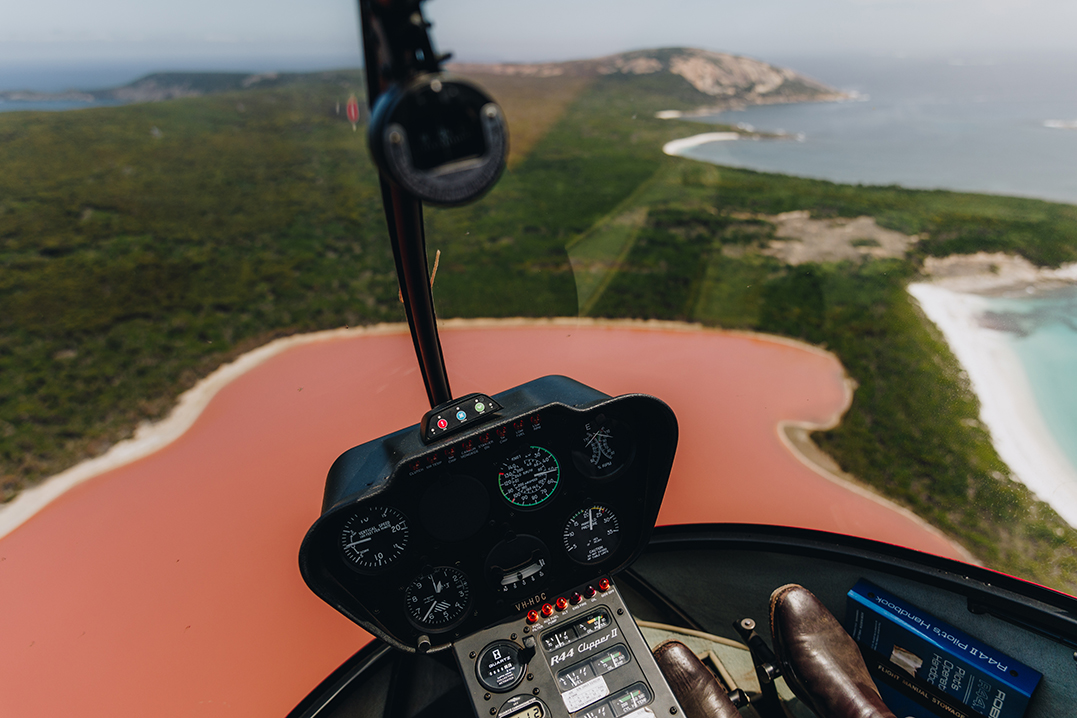 Rugged dunes melting into white shores, shores swallowed by water that fades from crystal to aquamarine to sapphire. Sometimes calm, often unruly, always striking. Thanks to the rise in the popularity of aerial photography over the last decade, we know what our spectacular coastline looks like from above. But to experience it from the air firsthand is something else entirely. We hitched a ride with HeliSpirit to see it for ourselves.
We meet our pilot Jy at James Street Jetty, HeliSpirit's base for the next six months. He gives us a brief rundown of the three hours we'll be spending with him and before we know it, we're up and away. Our destination is Lake Hillier, the famously pink lake sitting atop Middle Island. The lake has become a poster child for Esperance in recent years but given its remote location, has been relatively inaccessible until now. It's a bucket list destination, even for locals, and we couldn't be more excited to not only fly over it, but land right next to it too.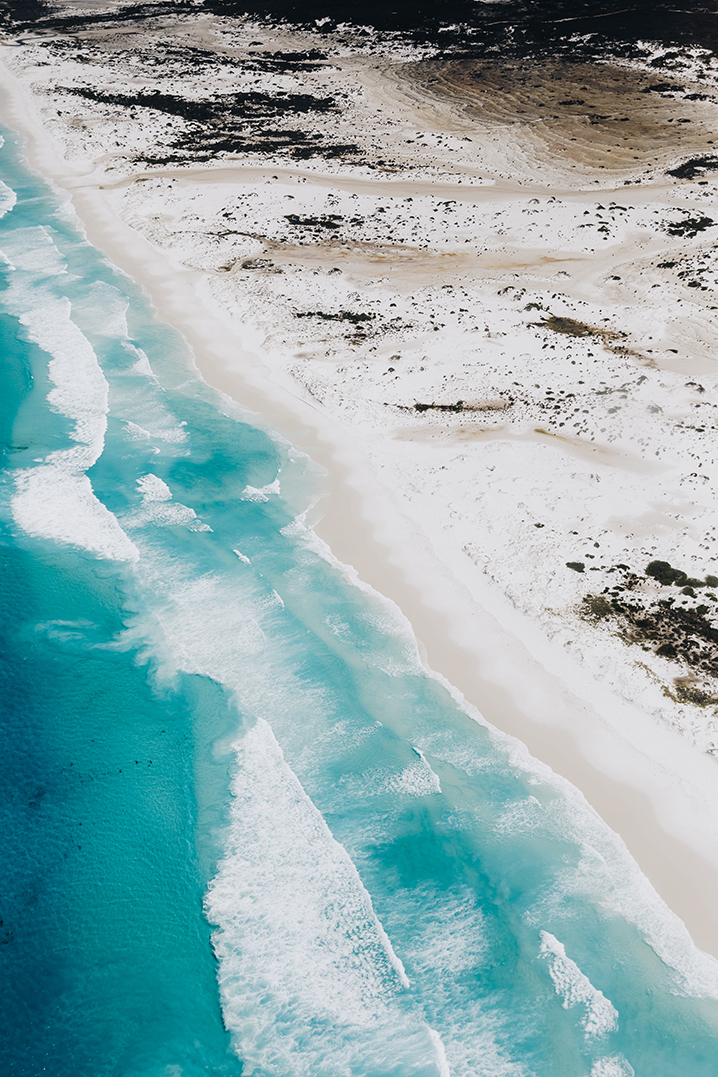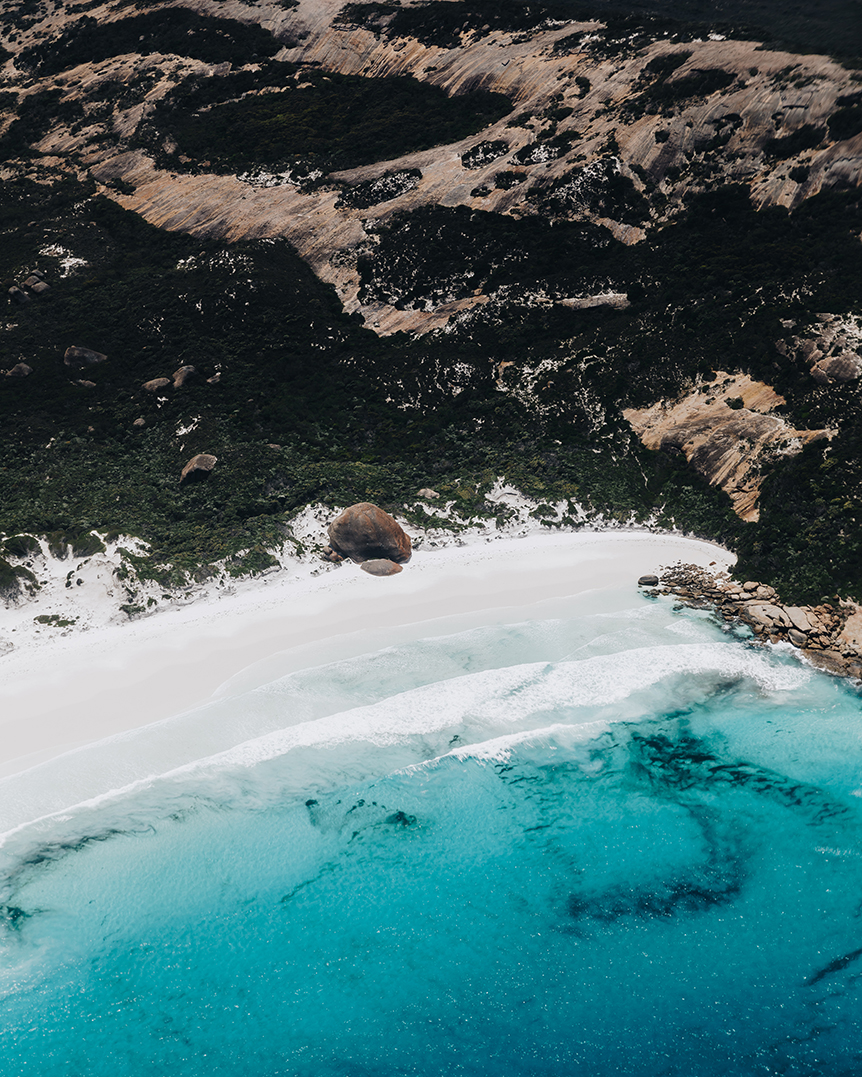 Up in the helicopter, it feels like we're floating through an immersive art installation. The drone shots of Esperance sprinkled through our Instagram feeds haven't prepared us for the otherworldly scenery below. Jy takes us on the scenic route towards Middle Island, tracing the coastline from town towards Cape Le Grand and Cape Arid National Parks, then it's a quick pit stop to refuel before heading out over the ocean. This is our home, our backyard, but from our continuous gasps and oh-my-gods, you wouldn't know it. The contrast of sunburnt granite against the milky shoreline and azure sea is nothing short of awe-inspiring. Dolphins, seals and even a whale and her calf are spotted lolling about in the water, enjoying the spring weather just as much as we are.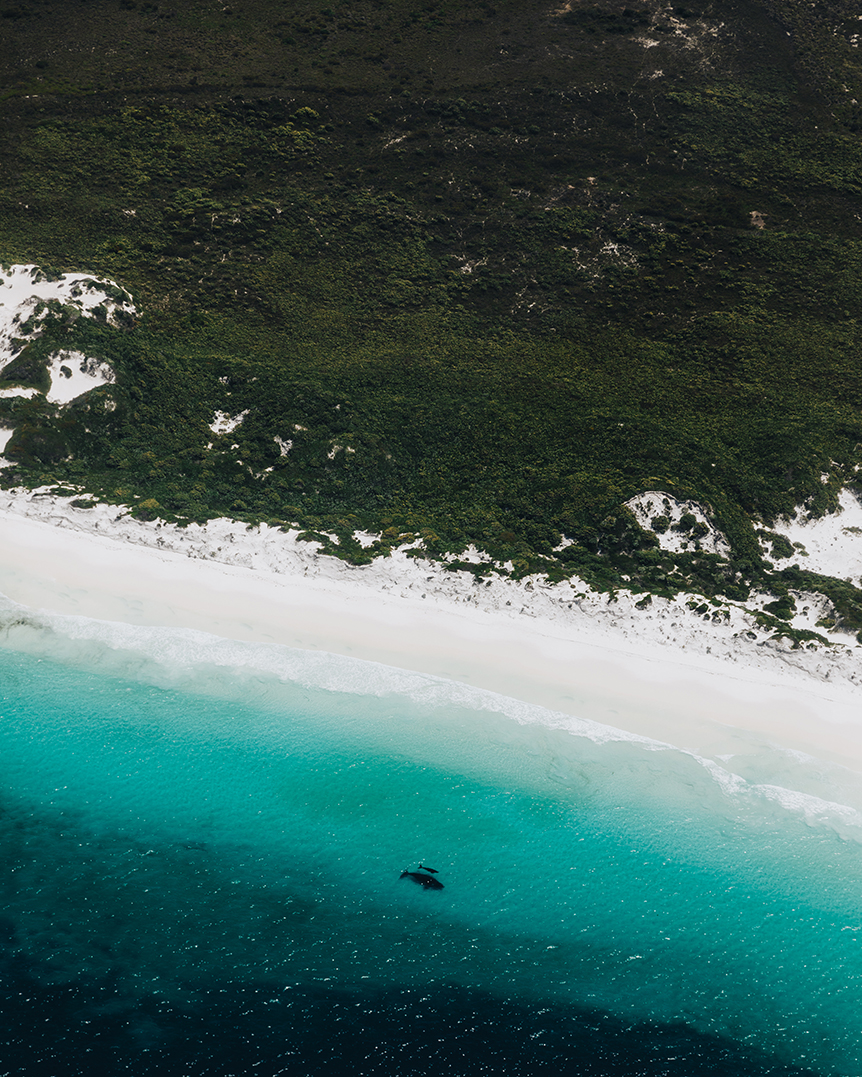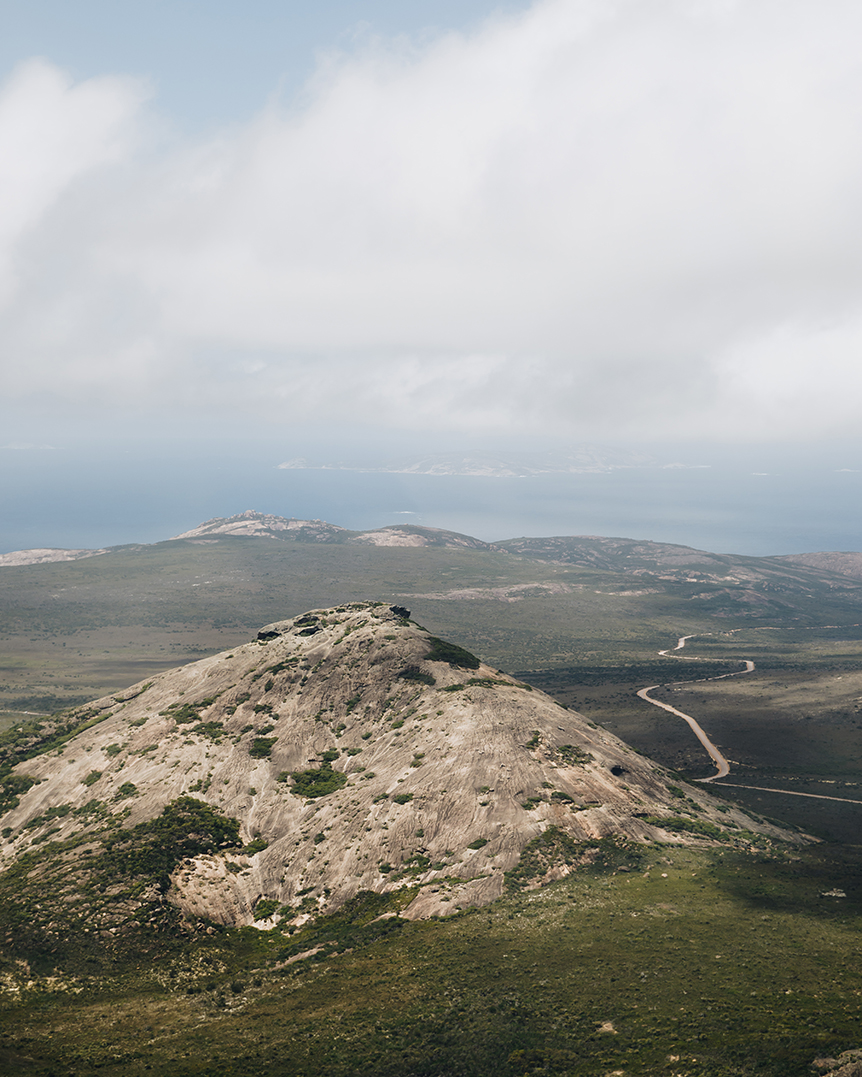 As if the vast landscape didn't already make us feel small, as we track towards Middle Island, we pass over Cyclops, a heavy and unpredictable wave that has even the most experienced surfers questioning their abilities. Touted as one of the most dangerous breaks in the world, Cyclops was part-legend, part-local secret until featuring in two surf documentaries in the early 2000s. Billabong Odyssey(2003) and Bra Boys (2007) both showcased the wave, which is argued by surfing pros to have the thickest lip known to man. From the safety of the helicopter, we watch as the infamous wave smashes against the reef with the ferocity that it's known for. Having heard about this wave for years, it's incredible to finally see it in action.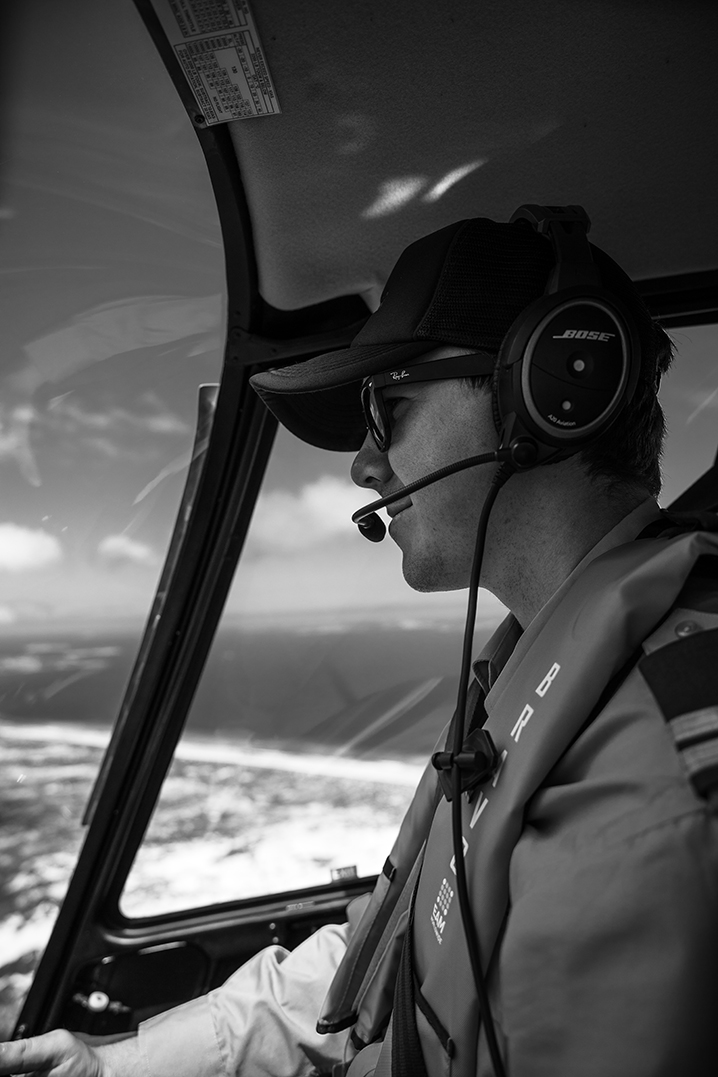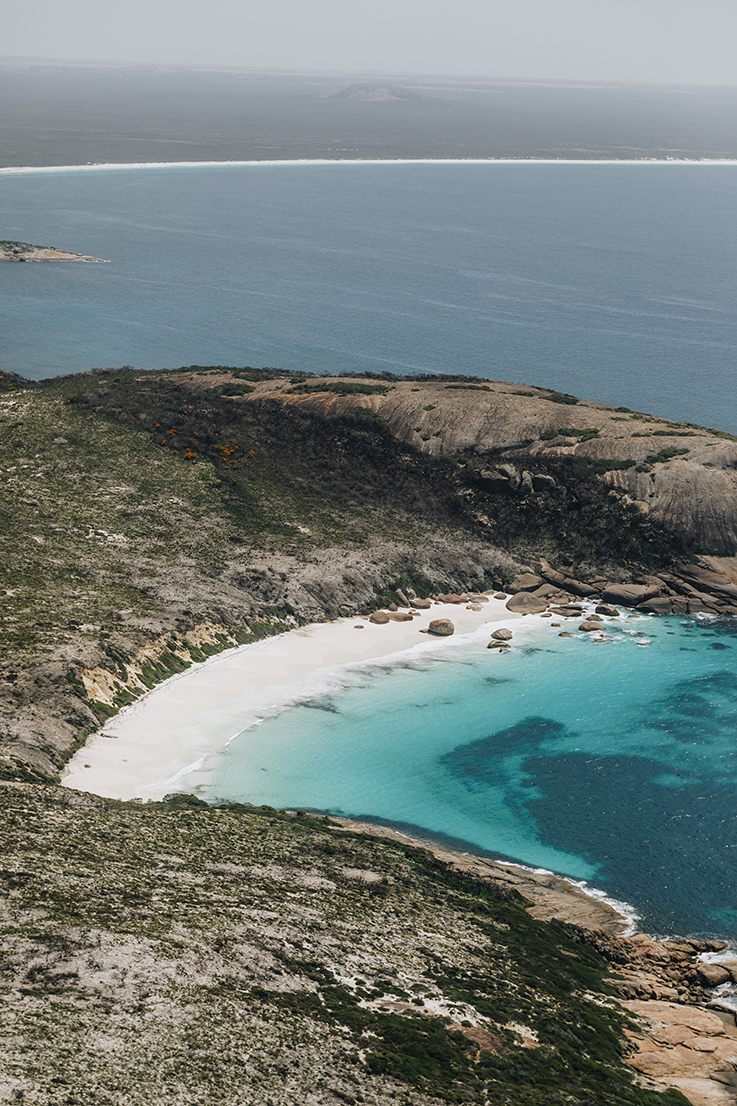 It's not long before we arrive at our destination. As we approach Middle Island, we catch our first glimpse of Lake Hillier in all its glory. Tourism brochures aren't kidding when they refer to the lake as "bubble gum pink" – it's just about more Hubba Bubba than Hubba Bubba itself. We land on Mother Nature's helipad, a natural rock platform, and then exit the helicopter, eager to get up close and personal with the island's main attraction. It's surreal to be here, completely alone. Jy's knowledge about Middle Island and Lake Hillier is impressive. As we explore the island, he entertains us with stories about Black Jack Anderson, Australia's only recorded pirate who called the island home in the 19th century. After taking in the sights, we lay a blanket on the lake's shore and tuck into a gourmet Deli King hamper, champagne and Lucky Bay Brewing beer, all provided as part of the tour. We toast to a morning we won't soon forget and agree this is one picnic that will be hard to top.
Our return flight to town takes us over some of the 105 islands that make up the Recherche Archipelago, as well as a few of our favourite beaches, like Wharton Beach and Lucky Bay (hello, sunbathing kangaroos). We touchdown back at James Street and suddenly the past three hours feel like a dream – one we don't want to wake up from.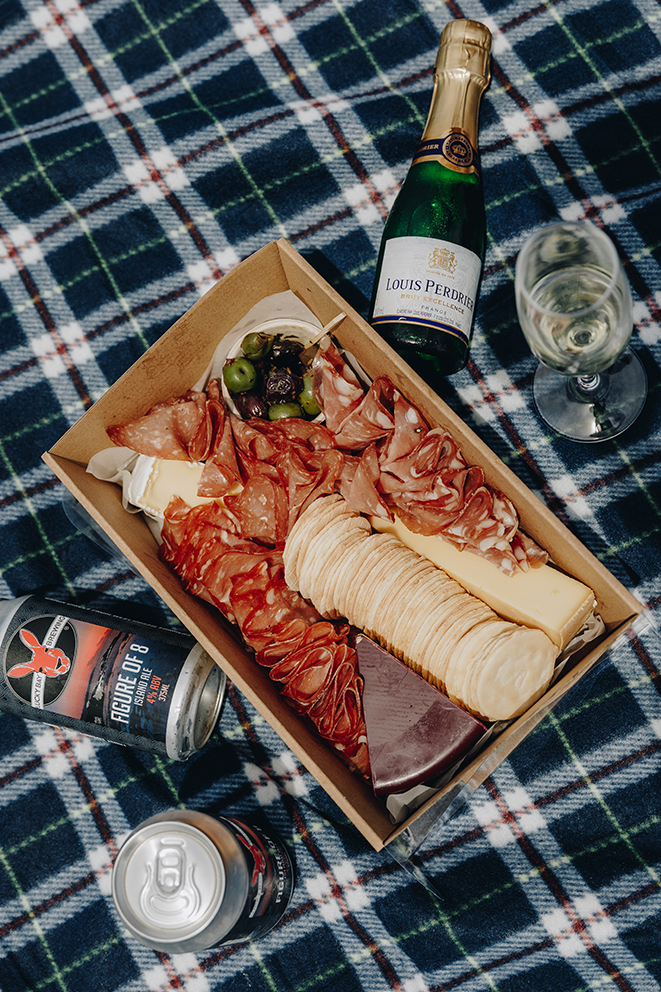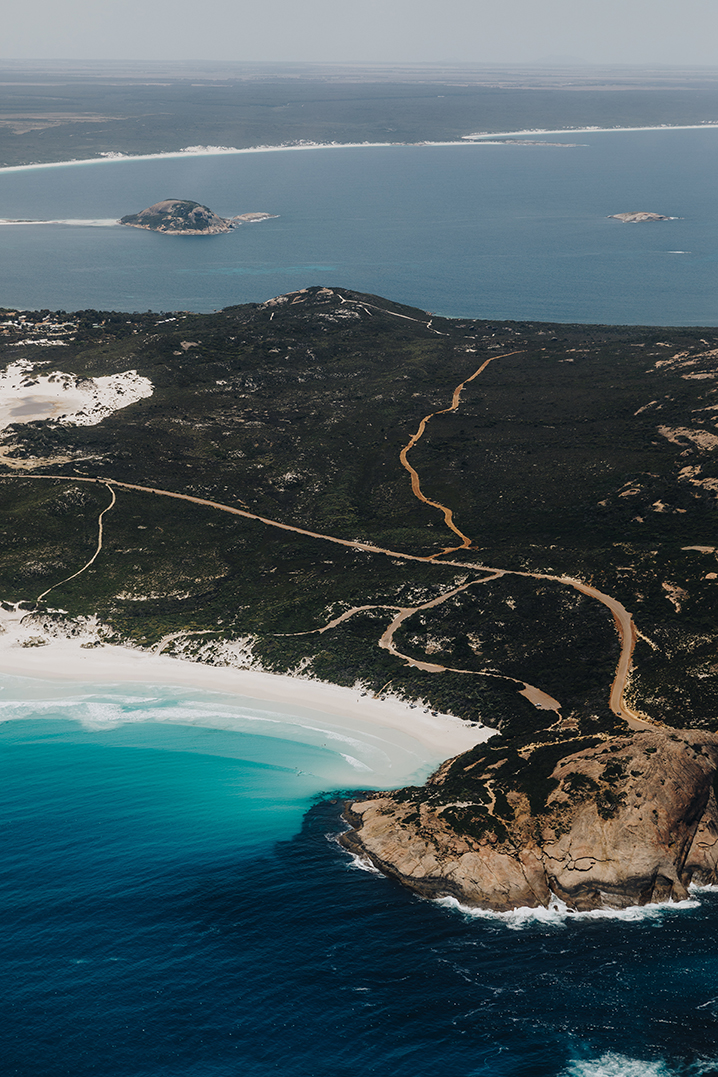 HeliSpirit has a long history of operating scenic flights from the Kimberley, Pilbara and Northern Territory. This is the first season the Western Australian owned and operated company has ventured south. According to Australia's Golden Outback CEO Marcus Falconer, their presence here demonstrates Esperance is one of WA's top holiday hotspots. "To be able to attract such an iconic tourism operator as HeliSpirit to launch a new venture speaks volumes for Esperance's growing popularity over the last few years and its future tourism potential," he said.
HeliSpirit offers a variety of scenic flights over town, Cape Le Grand National Park and Middle Island, plus transfers to Woody Island. Esperance Tide was a guest of HeliSpirit on the Lake Hillier Scenic Flight from Esperance. For further details, visit www.helispirit.com.au.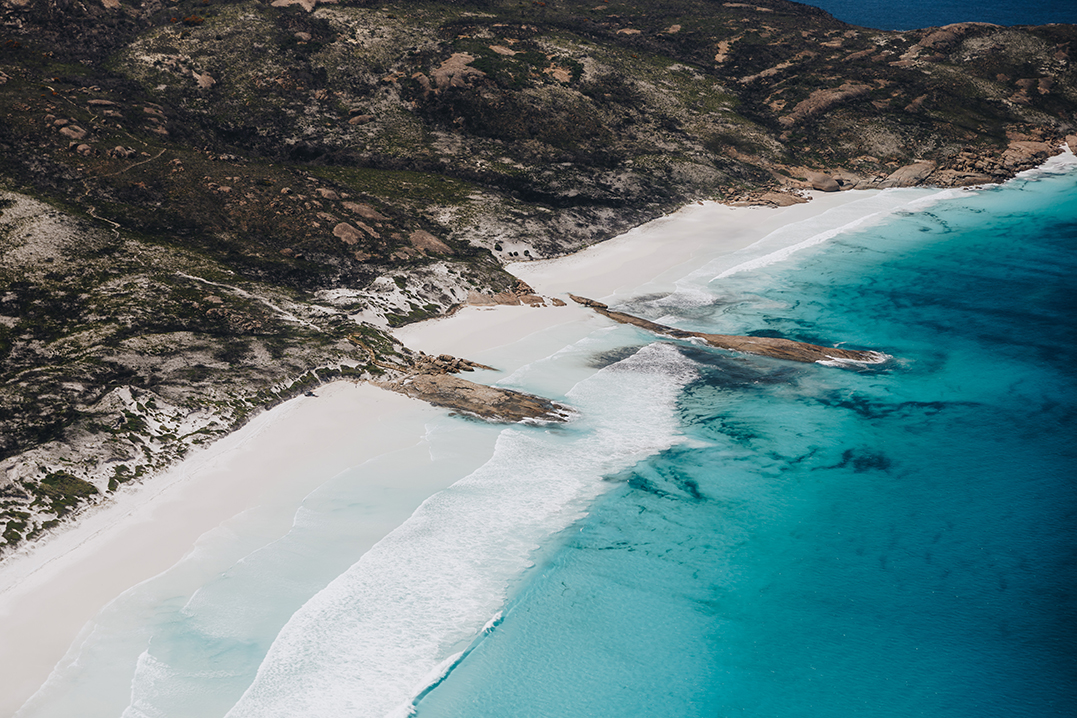 Photography credit: Lucy Vincent (@lovechilds_)