What's On: Edge of the Bay 2020
Now in its fifth year, Edge of the Bay is back on Saturday 5 December.
Author: Shire of Esperance
Published: November 23, 2020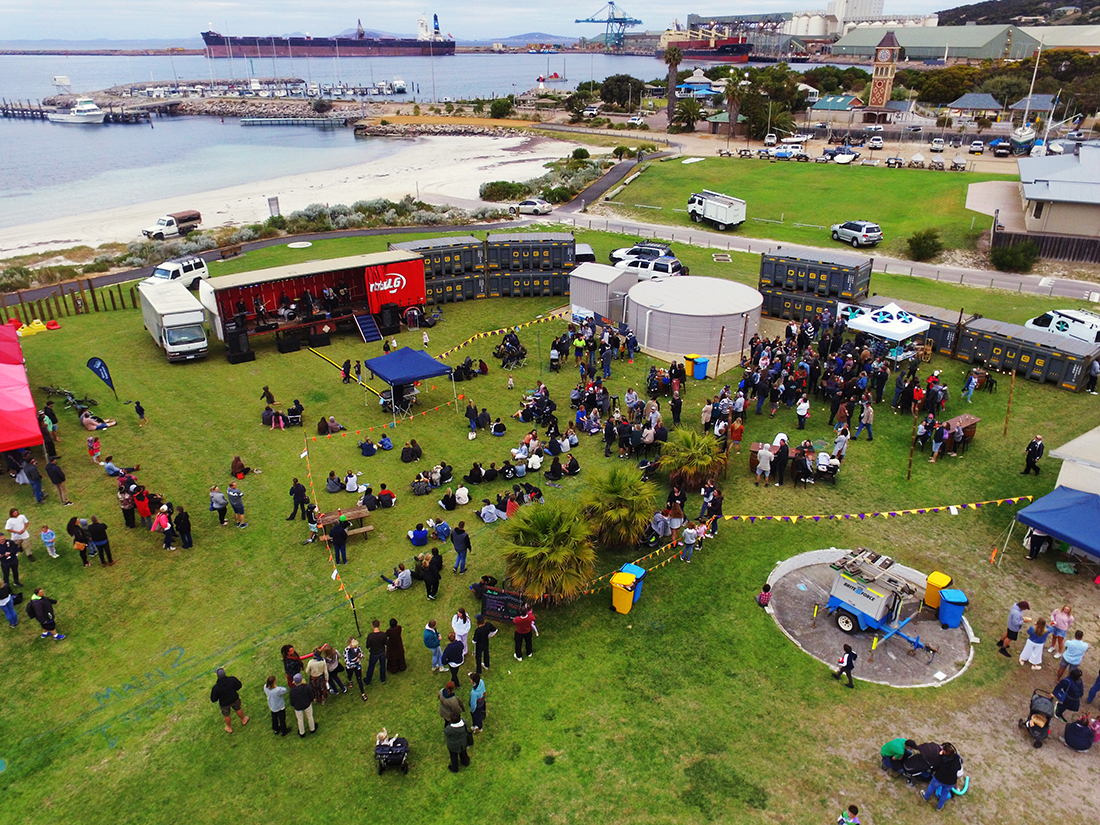 Edge of the Bay is edging closer! The action-packed event will be offering a variety of entertainment options on Saturday 5 December. Thank your lucky stars that this event didn't fall prey to the COVID-19 cancellations because it's a highlight on the Esperance social calendar. It was a big decision to continue planning this major community event and it might be a little different this year, but the Shire of Esperance events team are committed to delivering a premier, safe event to the Esperance community and intrastate visitors. Last year was an absolute ripper day and taking onboard feedback from 2019, it is expected that Edge of the Bay 2020 will be even better. An epic line-up of local musicians have signed onto the event, and the ever-popular Battle of the Bay is back again.
Now in its fifth year, Edge of the Bay started in 2016 with the opening of the local skate park at the Youth Precinct along the Esperance Foreshore. That first year was a two-day skate-centric event, featuring a grassroots skate, scoot and BMX competition, as well as a variety of free workshops. There was a tremendous amount of community support and building on the success of that first event, Edge has grown into a family friendly event for all to enjoy. In the following four years, the event evolved as the Shire tried different set-ups and added extra features to the day, with live music becoming a core part of the annual event. The two core attractions, the competition and live music, are complimented by a variety of other activities, like market stalls, storytime sessions and laser tag.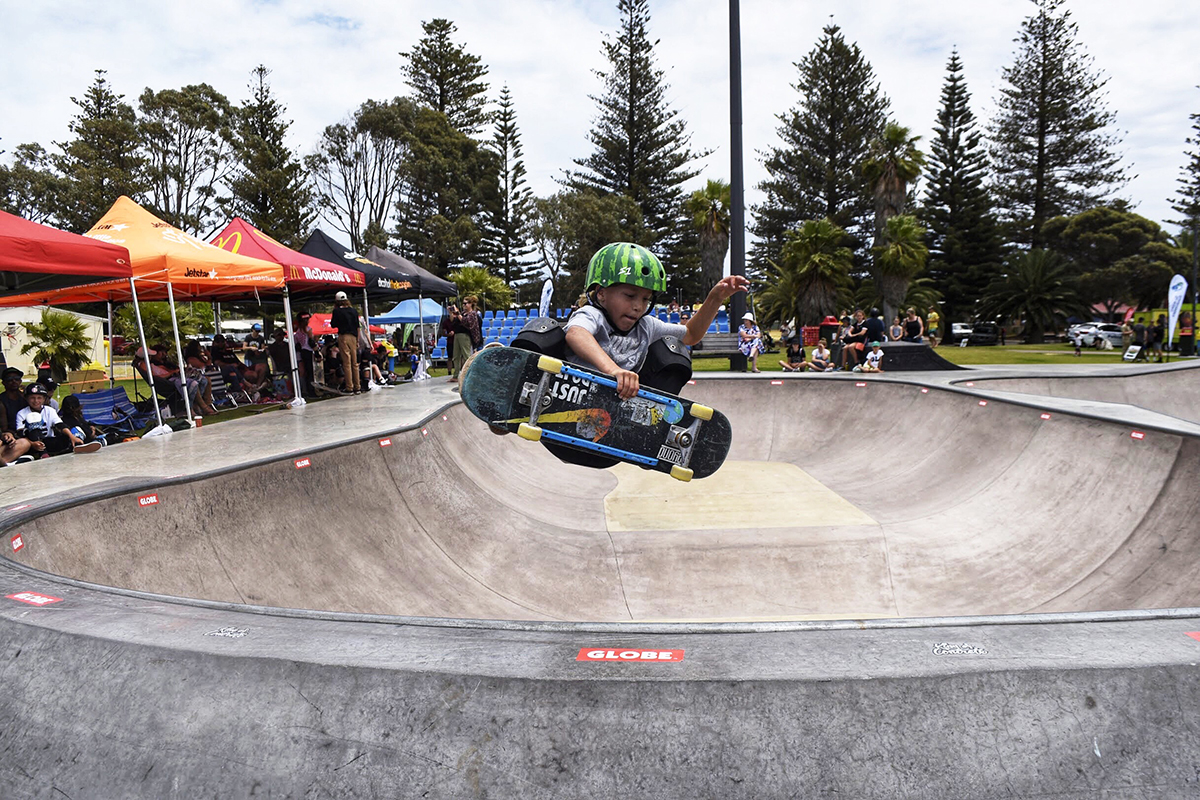 Last year, BMX and scoot divisions were brought back to the competition, and Battle of the Bay was officially introduced. The two sports were chosen in an effort to create a more inclusive event for the users of the skate park. However, Battle of the Bay is more than just a competition. It's an opportunity for locals to test their skills, seek feedback from professionals and make connections from all over the state. This year, Luke and Tim from West Australian company Tailtap Skate Clinics will be facilitating the competition. Tailtap have previously run workshops in Esperance to teach foundational techniques to new skaters and empower older youth with coaching skills. Battle of the Bay will kick off at 10am with the BMX. Registrations are taken on the day for all competitors, of all skill levels.
Throughout the day, there promises to be a host of things to see and do for all ages. Kite Kinetics are visiting Esperance again to decorate our sky with bright colours and host a windmill workshop. Belle and her Sparkle Elves are travelling from Fremantle to share their eco glitter. All your favourite market stalls will be on display with a few special guests. Storytime will be held under the trees with a craft activity afterwards, and keep your eyes peeled for details about a milk carton boat race…!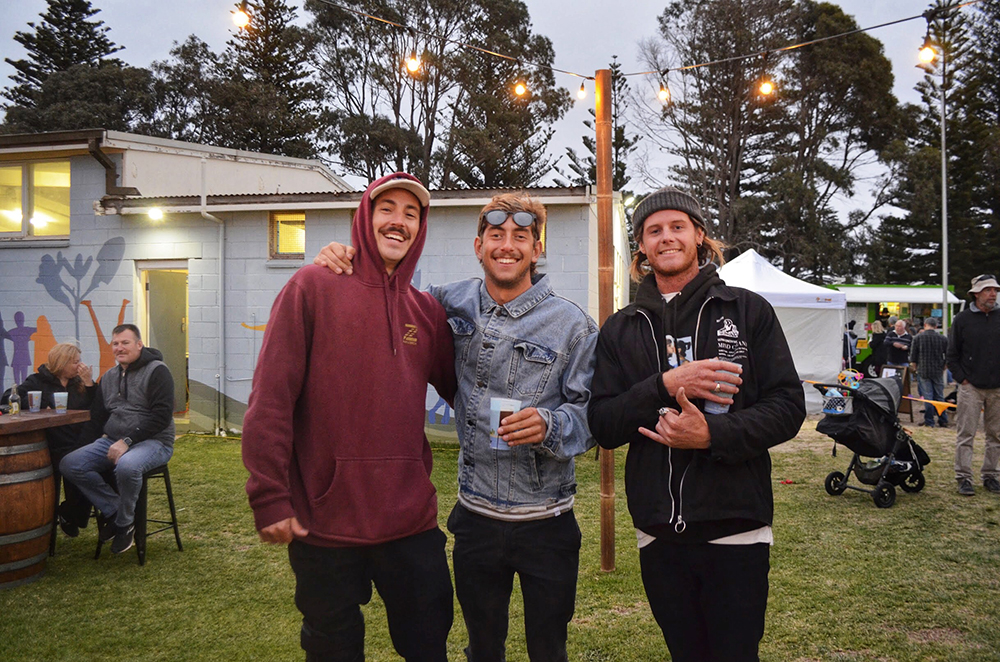 Hungry? You'll find all your local favourites including the Chippy Connoisseurs, Etty's Spring Rolls, Sri Lankan Taste, Spudlicious, Donuts, Floss & Pop, Kool Kones and Rolled with Love. As the Battle of the Bay winds down, the stage will be set for live music and Lucky Bay Brewing will be keeping the over-18s hydrated with their pop-up bar. From 4pm, enjoy a range of local beers, as well as wine, cider and good vibes in the bar area as the live music kicks off with local acoustic artists. Similar to last year, drinks will be served in reusable Bettercups that will be available for purchase, or you can bring down last year's cup to use again. Designed for a sustainable future, Bettercups help eliminate waste from events just like this one. As the sun sets, you'll be serenaded by local favourites Car Park Social, Fieldsy and Grand Casual. Can you think of a better way to spend a summer's day? Nope, didn't think so.
Follow @edgeofthebay on Facebook or Instagram to keep up to date with all the activities on offer.