Esperance's Best Beauty Buys
You're gorgeous!
Author: Esperance Tide
Published: April 04, 2018

Glow Up
Other than your choice of foundation, the secret to a good glow is primer and highlighter. Give you skin a good dose of Ultraceuticals 'Ultra Protective Antioxidant Complex'. It's not a traditional primer, but this multipurpose product will give your skin a good top-up of goodness before you cloak it in makeup all day/night and creates the perfect base. It's a little more pricey, but you'll use it in your skincare regime, too. For highlighter, check out Curtis Collection's super pigmented 'Afterglow Highlighting Powder'. It creates glow without sparkle, and comes in two shades.
First Base
Look, there are a million foundations on the market, a million different price points,
but sometimes you just have to go with the experts. Japanese brand Shiseido has a huge cult following, and for good reason. If you live in Esperance and you're not wearing Shiseido, you're being out-based by everyone who is. Dry or ageing skin should try the 'Radiant Lifting Foundation', a liquid formula offering full coverage with a lustrous finish. Also hugely popular is the 'Synchro Skin Lasting Liquid Foundation'—great for oily skin with a medium buildable coverage.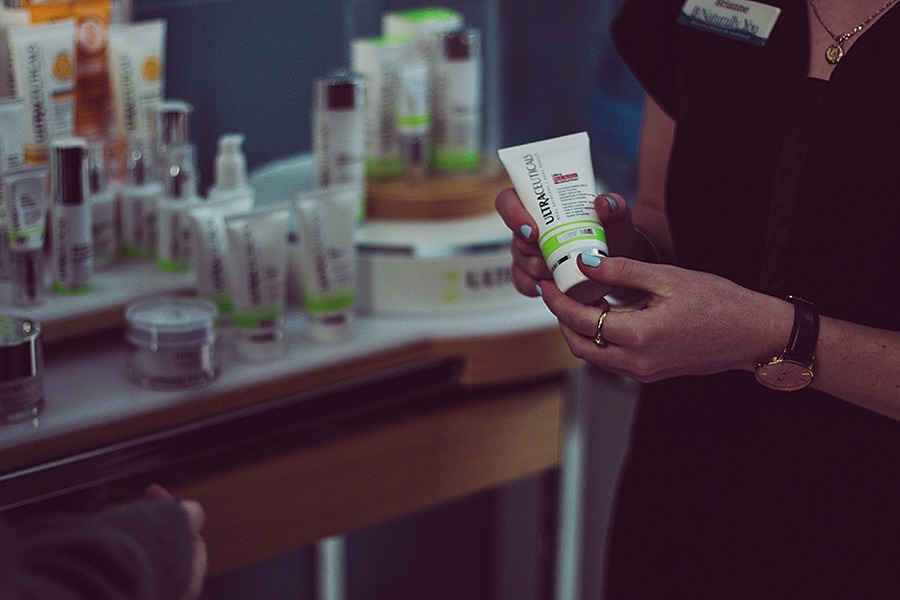 Take Care
If you're opting for a CC 'Complete Correction' product, it's probably because you want to be kind to your skin. With that in mind, 'Pure Mineral Foundation' is a powder designed by skincare company Ultraceuticals, which B Naturally You uses for their facials. The idea is that the product is so nice on your pores they can be applied to minimise redness on freshly facialed skin. It sits quite naturally and is therefore suitable for skin of all ages. Ultraceuticals also has a 'Sheer Tint Daily Moisturiser' worthy of your attention while you're having a look.
Lip Tips
If you're into Chanel's iconic 'Rouge Allure' lipstick, you need to check out its sister company Bourjois' 'Rouge Velvet' lipstick. It's a liquid matte formula, à la Kylie Jenner, but feels more velvety on the lips and won't dry them out. It's key to blot and layer the formula—the pigment and transfer is not as intense as Jeffree Star's liquid lipstick, which let's be honest—is a bit next level. There's heaps of cool-toned pinks and one very nice deep red.
Boy Entrancers
The mascara market is tough, but the cult following behind all of the Bourjois mascaras can't be ignored - particularly with the 'Volume Glamour Max Mascara'. By all reports, the formula has more of a rubbery, waxy quality so it doesn't leave you flakey or crusty. For defined brows, forget that $50 Hourglass brow crayon and go with the Curtis Collection 'Brow Styler', which has way better precision. The Curtis range of brow products is massive, though shades are limited to three. For liquid liner, see Bourjois' '16-Hour Liner Pinceau'.
Tousle
Everyone loves a good hair day, but sometimes they take a little bit of work. For great texture, head into Bradshaws for their Not Your Mothers' 'Texturizing Sea Salt Spray'. Also coming recommended from the girls instore is Nth Degree's 'Your Life Is About To Change' shampoo and conditioner. There's also a creamy hair treatment in the same range if your tresses are a little frazzled after summer.
Ultraceuticals and Curtis Collection available at B Naturally You. Shiseido and Bourjois available at Bradshaws Pharmacy.