Five Minutes With: Grace Sanders
See Grace live at Red Moon Rising on April 24.
Author: Kyron Smithson
Published: April 19, 2021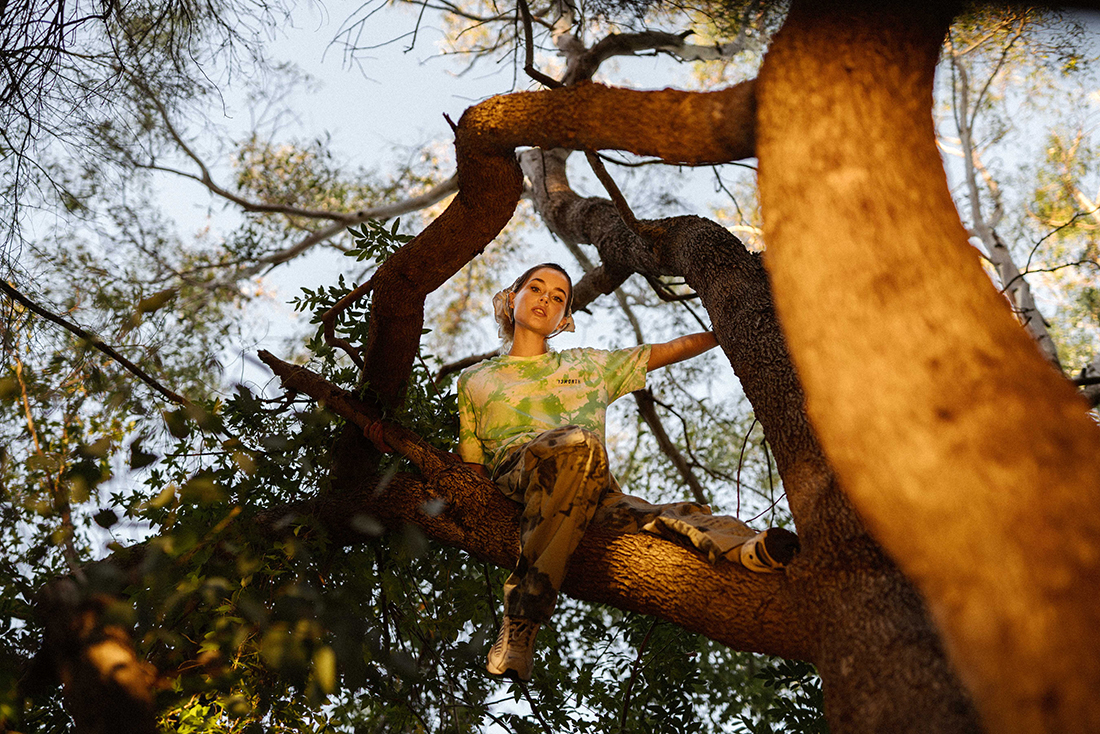 Grace Sanders hit Esperance for the first time in 2019 performing a legendary set at a wintery Club 75. Grace's performance radiated energy and had the crowd on their feet by the end, no small feat for a solo artist. Stunning vocals aside, Grace is one hell of a guitarist, throwing down chord progressions that made little sense to yours truly. In late 2020 and early 2021, Grace released a number of singles, a favourite of mine, Green, being the first of the run. Her release run culminates in debut EP GUMS, set to be launched at The Rosemount Hotel on April 9. I caught Grace for a quick five questions.
What's the greatest hurdle you've had to overcome in the past year?
Look, if I'm being completely transparent, this year I've actually been single for the first time in my adult life and it's been a massive learning curve in terms of being independent and managing my own emotions and energy. I was in a long-term relationship with my high school sweetheart and it has been such a huge period of growth and change over the last couple of months to fly solo. It has been such a fascinating process of self-discovery and finding out who I am in absence of that presence I was so accustomed to. Super painful at times but also super rewarding!
Tell me about an unexpected musical achievement that left you absolutely wrapped?
I wasn't expecting to get asked to play RTRfm's In The Pines and I also wasn't anticipating we would be able to fit a little regional tour in to promote GUMS so I'm feeling super stoked on both of those things! Also getting signed to 360 Artist Logistics with Hayley was a massive achievement- I'm sooo happy I don't need to handle bookings, I'm terrible at organising dates and things like that!
Do you feel popular culture influences your writing?
Of course! How could it not? Life and art imitate one another and all that… I actually actively try to infuse my writing with references because I think it's like a time stamp on your interests and the zeitgeist of the moment that really embodies experience. I also just love leaving Easter eggs in my lyrics, so I hope one day things will get to the point where the people who listen to my records might get a kick out of figuring out what I'm referencing. On the topic of popular culture references, our No Fair video with Cedric Tang was inspired by Eternal Sunshine of the Spotless Mind, and also another music video for a track called I Can't Win was inspired by The Graduate!
Who are you listening to at the moment?
I'm always finding and curating new music… This week I went on a road trip and I was mostly spinning Bjork, The Fall, Electric Light Orchestra, ABBA and Ball Park Music.
Favourite place to eat in Perth and why?
Depends what mood I'm in… I love food! I'm not a fussy eater at all, but I'm not sure if that makes my recommendation more or less valid? My go to venue for a cheap, quality feed is Long Lae Thai in North Perth. I've been a regular there since I was 14. It's a super affordable, cute little family run place in the suburbs with free BYO. What more could you want? Special mention goes to Delisio in Subiaco, Mama Kin in Nedlands and also Washokudo Japanese on Walcott Street. There's so many great spots to go to.
Get your tickets to Red Moon Rising, on April 24 at Cannery Arts Centre, right here.