Five Minutes With: Jamilla
Coming to a venue near you...
Author: Kyron Smithson
Published: November 10, 2019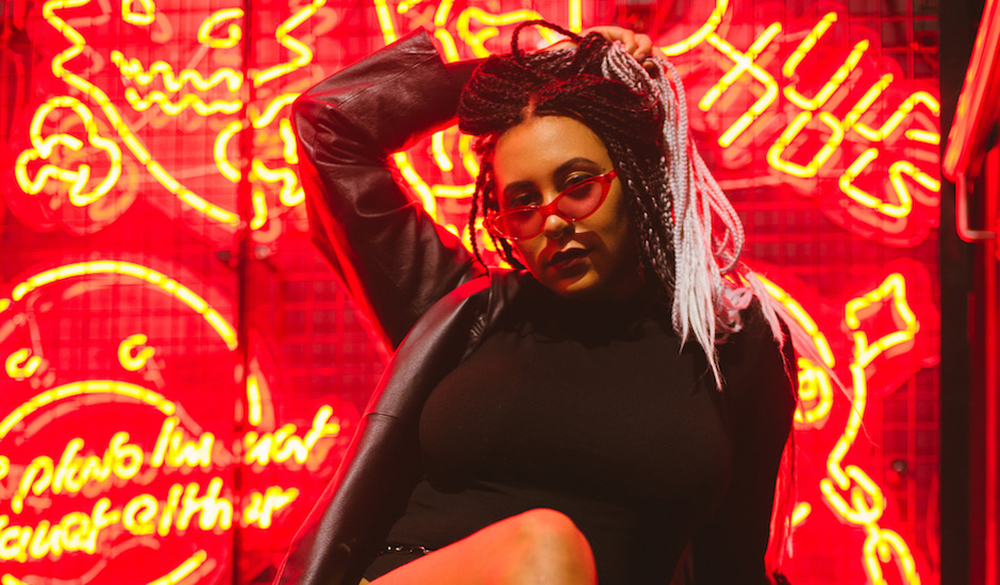 I saw Jamilla perform for the first time at Wamfest 2018 on the Yagan Square stage. It was a warm November day with Grand Casual kicking things off around noon to a small crowd brave enough to stand solitary in the hot sun. Following our set, we began to sink a few tins, then a few more and a few more after that. Around six o'clock in the evening, I had a fair buzz on. Act after act, there was a relatively typical indie rock and roll style order to the day. That was until Jamilla took the stage. Through a haze of barley, hops and heat, I found my attention drawn back to the sound. Jamilla performed close to sunset, I was taken by her poise as much as anything else, performing solo following a procession of bands is no easy task. You couldn't help but be drawn in by her presence. The big open-stage setting melted away, and I felt I was standing within the most intimate of atmospheres, entirely engaged. Jamilla's performance was brilliant, RnB inspired beats winding steadily on as Jamilla's warm vocal tone filled the Balmy Night.
By now I have no doubt you have heard of November's event Balmy Nights to be held in the Cannery Arts Centre Round Garden. For those of you who already have a ticket or intend to buy one, you will have the pleasure of hearing Jamilla first hand. Jamilla is based out of Perth and produces her own RnB beats, blended with chillwave synths and haunting vocals to create an entirely captivating sound. On asking Jamilla a few questions, it did not surprise me in the least that Jamilla described her music as empowering and soulful. Certainly, my lasting impression following her live performance. I'm sitting here considering whether I should try to paraphrase her answers though I feel it's best to let Jamilla do the talking.
Who are your current favourite artists?
I have so many favourite artists, it's really difficult to choose a few. But the people I've been listening to the most at the moment are Sonder, Mick Jenkins, IAMDDB and Tom Misch
At what age did you decide to focus primarily on music? Did anything specific influence this decision?
I decided I wanted to primarily focus on music when I was about 20. It was after I'd just finished a Diploma in Music Performance at TAFE and had started attending Women Of Music Production Perth (WOMPP) meetings which inspired me to be a producer. As soon as that door was open and I had the skills to start making electronic music, I decided it was all I wanted to focus on.
Do you feel your sound has evolved over time?
I do feel like my sound has evolved. I experiment with my vocals a lot more than when I started making music, and I take much more time in the creative process to find interesting harmonies. Also, I'm constantly learning new things when it comes to production. There's an infinite amount of sounds to be created, and I know the more I learn, the more my music will keep evolving.
Your latest single 'She.' has been exceptionally well received, has the success of the track opened new opportunities for your music career?
I do feel like the success of 'She.' has lead me to some cool opportunities. It happened to chart on iTunes in Asia which was awesome for when I went and performed at 'Music Matters' in Singapore because it seemed as though there was some sort of interest around me over there. Also being a song that touches on my bisexuality, it's lead to some really nice conversations and connections with queer women who appreciate being represented
Being able to write and record music is a fulfilling career; personally, I couldn't imagine doing anything else. Every now and again, I need to take a break from music, to clear my head and get ready for the next project. What do you like to do to clear your mind when you just need a break from it all?
If I need a short break from music, a run or a swim at the beach will do. If I need a longer break, I'll take a few weeks off and focus on reading, spending time with my family/friends and partying - I tend not to go out when I'm in a recording/writing phase.
Career Highlights thus far?
I've had so many highlights, but I'll try and keep it to a few! I supported Thelma Plum recently, which was an incredible and wholesome experience. Making and releasing the 'Bloom' music video was a huge highlight, plus having it nominated for Best Music Video by WAM. And lastly, my last headline show was the first show where people sang along to my lyrics with me - that was a pretty special moment.
Have you ever been to Esperance?
I've never been to Esperance! But I am so excited to come and experience it.