Five Minutes With: Michael Dunstan Returns For Red Moon Rising
Returning to the Cannery Arts Centre this Saturday, October 16.
Author: Kyron Smithson
Published: October 14, 2021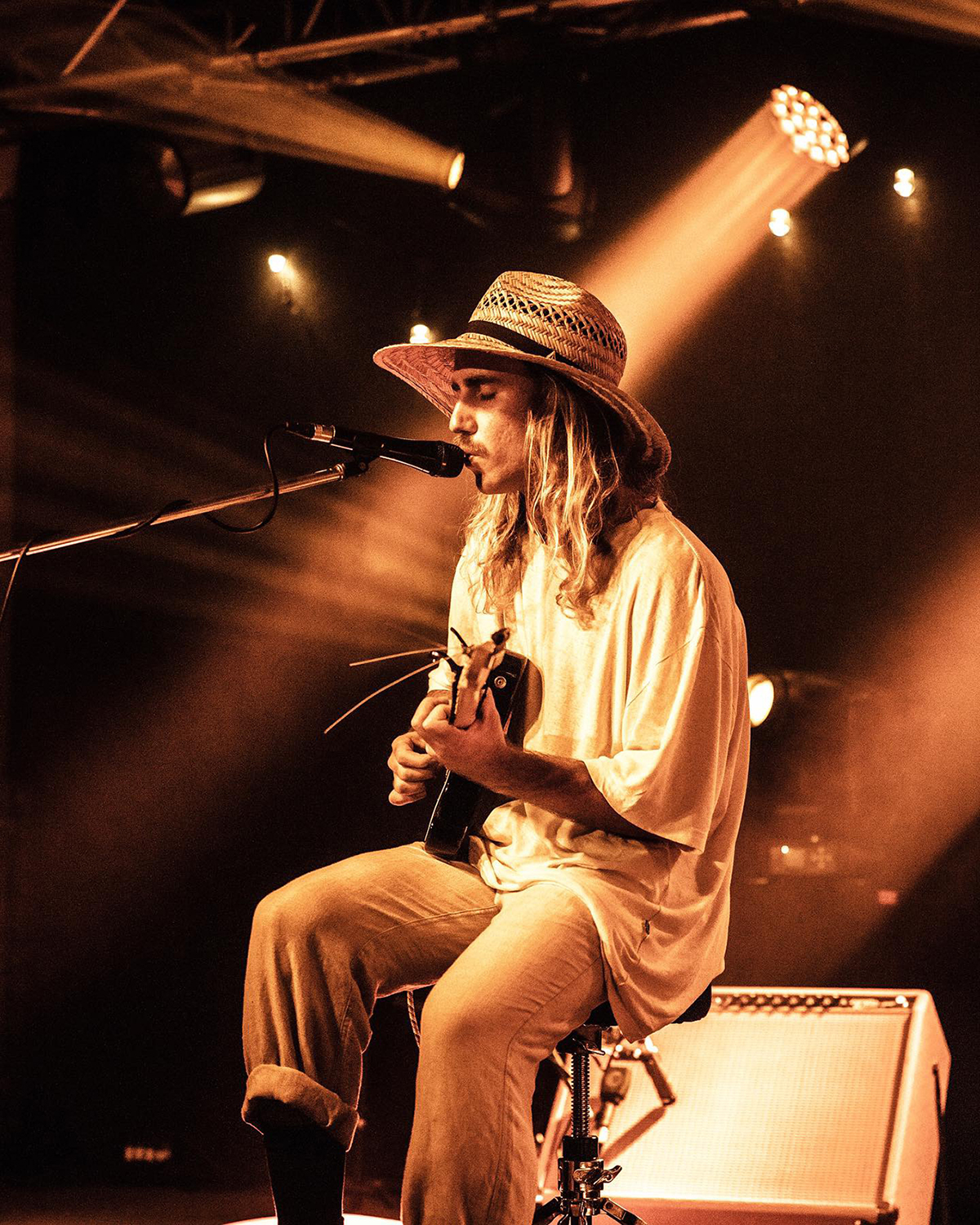 The pandemic has had exceptional and, for a lot of artists, irreversible impacts. Consider acts that were on the build, gaining considerate momentum, just about to break through to another level of the industry, and then bang, back where they started. Western Australia has been fortunate in that gigs have still been able to operate. Though, in saying that, artists and events at a certain level of the industry have very much been impacted, in a similar way to our Eastern States counterparts. In regards to the pandemic, whenever I think of my business, Kyza Presents, I feel extremely lucky. I must express my deep gratitude to the local audience, artists (local and touring), venues and my wide-reaching team for your ongoing support.
In April, Kyza Presents along with The Cannery Arts Centre, experienced the bite of a COVID lockdown. As punters may remember, Red Moon Rising was cancelled only half an hour after doors opened. Instantly my mind turned to Michael Dunstan, who since March 2020 had experienced the same scenario multiple times over. Before Red Moon Rising comes alive once again at The Cannery Arts Centre this Saturday, October 16 (buy your tickets here), I'm hitting Mr Dunstan with a quick Q&A.
So, Mike, thanks so much for joining us, we're stoked to have you back down for the re-run. In general terms how has your mindset changed from March 2020 to October 2021, in regards to the sustainability of being a recording artist?
In all honesty, it's not sustainable for me, or even close to being sustainable anymore. It's the truth, for now, it'll come back around hopefully. I'm re-allocating my focus towards part-time work and videography at the moment. The amount of time, effort and money I invest musically, is no longer coming back in ways that justify making those sacrifices. That's time that could be spent with friends, or working another enjoyable job and having more free time.
Live streaming seemed an important element when COVID-19 first arrived, less so now, was it something you considered? And what is your general feeling in regards to this platform?
Yeah, it seems everyone is sick of live streaming now (haha). I think it's an amazing tool in times of lockdown, an epic way to communicate and reach out. My general feeling about live streaming, however, is it doesn't come close to the real thing. You get no sense of the energy, the depth of the sound, the aura, the feel of a room with fellow friends, or the connection. Live streaming to me, is like music without soul or meaning, it's still nice but you'll always sense something is missing.
Do you feel that the pandemic, in the long run, can change the industry in positive ways?
I don't think the industry is going to change until artists start realising and standing up for their own worth. Then the industry will follow. One positive already is that there is now no 'industry standard' to being successful. Everything we thought we knew has been proven wrong, so it's time to get creative with how you want to forge your own career.
I feel the general public now understands that recording artists as a whole make very little from streaming platforms, do you feel this may positively impact platforms such as Patreon?
Yes, we just recorded a new album, and to even break even before we make any profit we'll need around 3 million streams. It's not enticing when you put it like that. I hope so, Patreon is a brilliant platform and offers a true lifeline for creative artists from those who value your creativity the most. I think it's a pivotal way forward, and I'm already so grateful for the support shown to me on Patreon. It ultimately lets me keep recording music and getting it out there as smoothly and efficiently as possible. It's also nice to not have to compete with an algorithm, and actually, be able to reach your own audience.
I don't know about you Mike, though I'm feeling exceptionally optimistic that Red Moon Rising (take two) is going to be exceptional, how are you feeling about it?
I'm absolutely amped! It'll be a huge celebration, and twice the reason to have a beauty of an evening after the agonising circumstances of last time's cancellation. I feel for everyone involved last time and can't wait to make it up to everyone with a ripper show. We've got some new tunes too off of a new album, which we're super keen to show everyone!
And last of all could we grab some Michael Dunstan words of wisdom. What do you feel was the most important for yourself individually to keep moving forward through the hurdles?
Not resisting change! I think a big thing for me, was letting go of my own ego associated with my musical journey, and just moving back towards things that provided me with everyday meaning and purpose in life again.
Practising mindfulness every day has been crucial, and life-changing. I encourage everyone to give it a try. The Headspace app is amazing. 'It's okay to make a change. In the fluid way of life, solid things fall apart. It's okay to make a change. Move back toward the heart, with meaning and purpose by your side'.
Anything else you would like to add?
I want to express love to all who held onto their tickets for Red Moon Rising. The Esperance live music community is one I'll always treasure deeply, one that encouraged me to play music live for the first time many years ago. Thank you for supporting us in challenging times, we'll always strive to do our best to give back and more! See ya soon legends!