Five Minutes With: Spacey Jane
Spacey Jane will be hitting the Esperance Civic Centre on Thursday 20 August, as part of a tour of their home state.
Author: Hannah Siemer
Published: August 19, 2020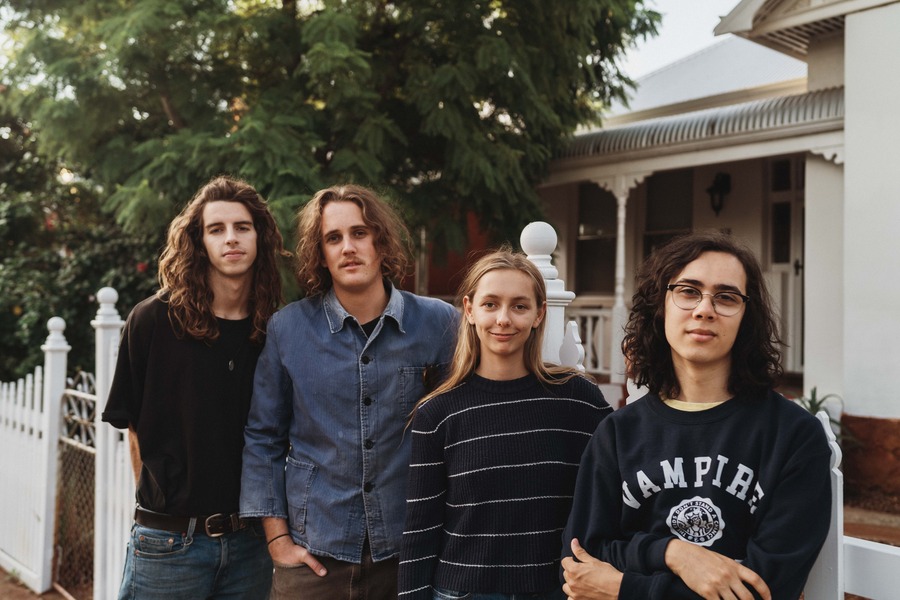 Slots at Splendour in the Grass, a debut appearance in Triple J's Hottest 100 and Spotify streams approaching the 10 million mark… The last 12 months have been pretty good for Perth indie rock band, Spacey Jane. On top of all that, their album Sunlight debuted at number two on the ARIA album charts in June. They're now back on the road, touring their home state, and coming to Esperance with a gig you won't want to miss. In anticipation of their visit, we caught up with the band's lead singer, Caleb Harper, for quick Q&A.
You're heading out on the road again. How does it feel to be back on tour and playing in front of a live audience?
So good! Playing shows is my favourite thing in the world and as a band touring is foundational to us so we're really excited (and a bit nervous).
What have you been up to over the last few months while life has been on lockdown?
We've been doing lots of writing and been back in the studio for album number two. We've also just been enjoying the down time which we haven't had in a while.
We saw you performed for Isol-aid, a stay-at-home festival to support the Aussie music industry during COVID. How was that?
Haha, it was very strange at first not having a crowd right in front of us but in the end we had a lot of fun with it, hopefully we get to do more in the future.
Are you keen to be playing in Esperance? Have you ever been here before?
So keen! I've never been but the rest of the band have and all have fond memories.
Your debut album, Sunlight, debuted at number two on the ARIA charts in June this year. How did that feel?
It felt amazing, we really didn't see it coming at all. Above all we're really grateful for the support of our fans in what has otherwise been a very strange time.
Talk to us about the album. What's its story?
That's a hard one to cover in a paragraph but generally it talks about breakdowns in relationships and the period between late high school and becoming an adult and how tough that can be emotionally. It's also about the influence of family and religion on character and relationships.
You've supported a lot of big names. Who are some of the standouts that you've toured with?
Touring with British India taught us a lot about being a band and we became really close with those guys. Playing with Car Seat Headrest and Kurt Vile are also standouts!
What's your most memorable gig?
I'd have to say Fremantle Laneway. There's something really special about a home crowd.
What do you have planned for the rest of 2020, after the album launch tour?
We're already back in the studio working on album number two and we'll be on the road as soon as we can be!
What's going to be on your playlist as you tour around WA?
I think we'll have to crack out some Aussie classics. I'm going to smash some Go- Betweens and Icehouse to get started.
Finally, what can we expect as we head to your gig at the Esperance Civic Centre on August 20?
We're going to have so much energy and excitement so people can expect us to be bouncing off the walls. We're very, very keen for this one!
Catch Spacey Jane at the Esperance Civic Centre on Thursday 20 August. For tickets, head to Oztix.
Photography credit: Daniel Hildebrand