Go Wild: Esperance Wildflower Festival
With the onset of spring comes the annual Esperance Wildflower Festival.
Author: Hannah Siemer
Published: September 16, 2020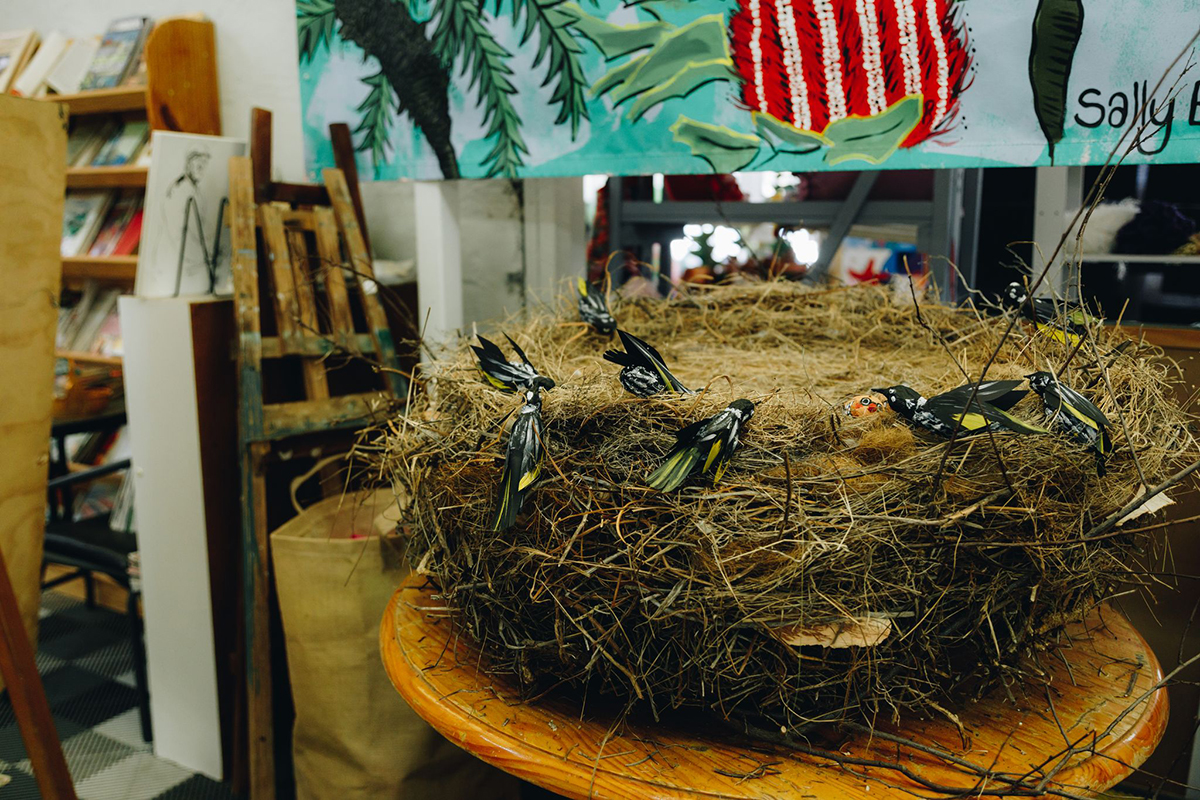 With the onset of spring comes the annual Esperance Wildflower Festival. Now in its thirtieth year, the 2020 festival promises to be as engaging and as colourful as ever.
The Esperance Wildflower Festival, coordinated by Esperance Community Arts, Esperance Wildflower Society and St Andrew's Anglican Parish, is a celebration of the spectacular flora that abounds throughout the region. Some 2,500 species grow in the Shire of Esperance alone, with almost half of these having made their way to the festival's coveted Display of Specimens over the last few years. This year, around 500 local species will be on display.
Flowers & Feathers: Friends or Foes?
This year's theme – Flowers & Feathers: Friends or Foes? – explores the suite of varying interactions between plants and birds. Not all relationships between the two are mutually beneficial. For example, plants might provide birds with shelter, nesting and perching sites, and seeds to eat, however this doesn't advantage the plants in any way. On the other hand, birds may provide a pollination service to plants. With a strong focus on environmental education, the festival seeks to raise awareness of local environments and conservation issues, including that birds are completely dependent on the plant environments they inhabit.
Highlighting Native Flora Through the Arts
A significant feature of the Esperance Wildflower Festival is its many arts-related components delivered by Esperance Community Arts. For months now, several arts projects have been underway in preparation for the festival. One of these is the Flowers & Feathers Soundscape Project, facilitated by visiting ecological artist Perdita Phillips. Perdita is interested in the art of ecological listening; bringing the non-human world to the attention of her audience. She visited Esperance to record the sounds of the wetland environment with community members at Lake Monjingup on World Listening Day (18 July), followed by workshops teaching locals how to create their own sound installations.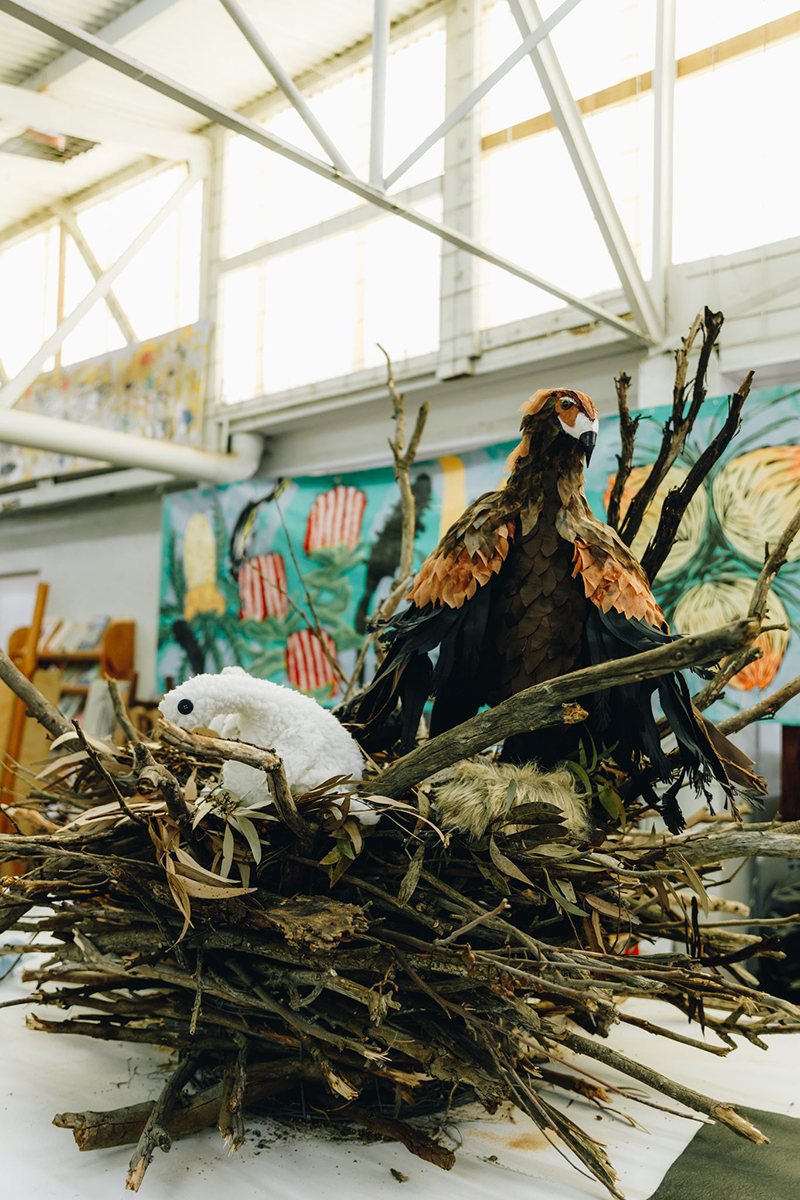 Running alongside the soundscape project is a community sculpture project, also with a wetland theme. Led by local artists Mylene van Heijster, Naomi Stanitzki, Melodie Reynolds-Diarra and Jennell Reynolds, the project is focussed on the Australasian Bittern, an endangered wetland bird. It is estimated only 14 individuals remain in the Esperance region. The Department of Biodiversity, Conservation and Attractions, along with Birdlife Australia, have placed sound recording devices in the areas the bitterns are thought to be, to capture their calls. These recordings will be placed into one of the Flowers & Feathers soundscapes. The soundscapes and the sculptures, which have been created primarily using recycled textiles and papier-mâché, will be installed together in the Esperance Civic Centre, creating an immersive wetland experience for visitors.
The Act-Belong-Commit Esperance Wildflower Festival Art Exhibition and Competition will run again this year, with individuals, community groups and school groups submitting works along the Flowers & Feathers theme. Individual and community group entries will be displayed in businesses throughout the Esperance CBD, encouraging people to drop into local shops to peruse the art and nominate their favourite work for a People's Choice Award. Twelve schools from around the region have also participated in the exhibition and will have their work installed in the St Andrews Anglican Church.
The Esperance Wildflower Festival will be held from 22 – 26 September across the Esperance Civic Centre, Anglican Parish Hall and St Andrew's Anglican Church. Art competition entries will be on display in a number of businesses throughout the Esperance CBD from 7 – 28 September. For further information, visit esperancewildflowerfestival.com.
Tips for Wildflower Spotting
We spoke to Ken Mills, President of Esperance Wildflower Society, to get his tips for this wildflower season.
Get out and look! You'll find so much that you don't realise is there when you're driving, such as small orchids.
Areas of granite are really interesting. There are a lot of species that are only found on granite and if there's been rain, you'll find miniature gardens in amongst the moss beds.
Explore different areas. Cascade Road and Fisheries Road are terrific, as is Mount Ragged, which, even though it can be difficult to get to, has its own unique species that can't be found anywhere else in the world.
The collection of wildflowers for the festival is a highly regulated exercise, requiring a special licence and shire approval. Any species declared rare cannot be picked and as such, sound knowledge of local flora is imperative. Please don't pick the wildflowers.