Home Grown: Esperance Farm Trees
From blue gums to banksias.
Author: Hannah Siemer
Published: October 06, 2020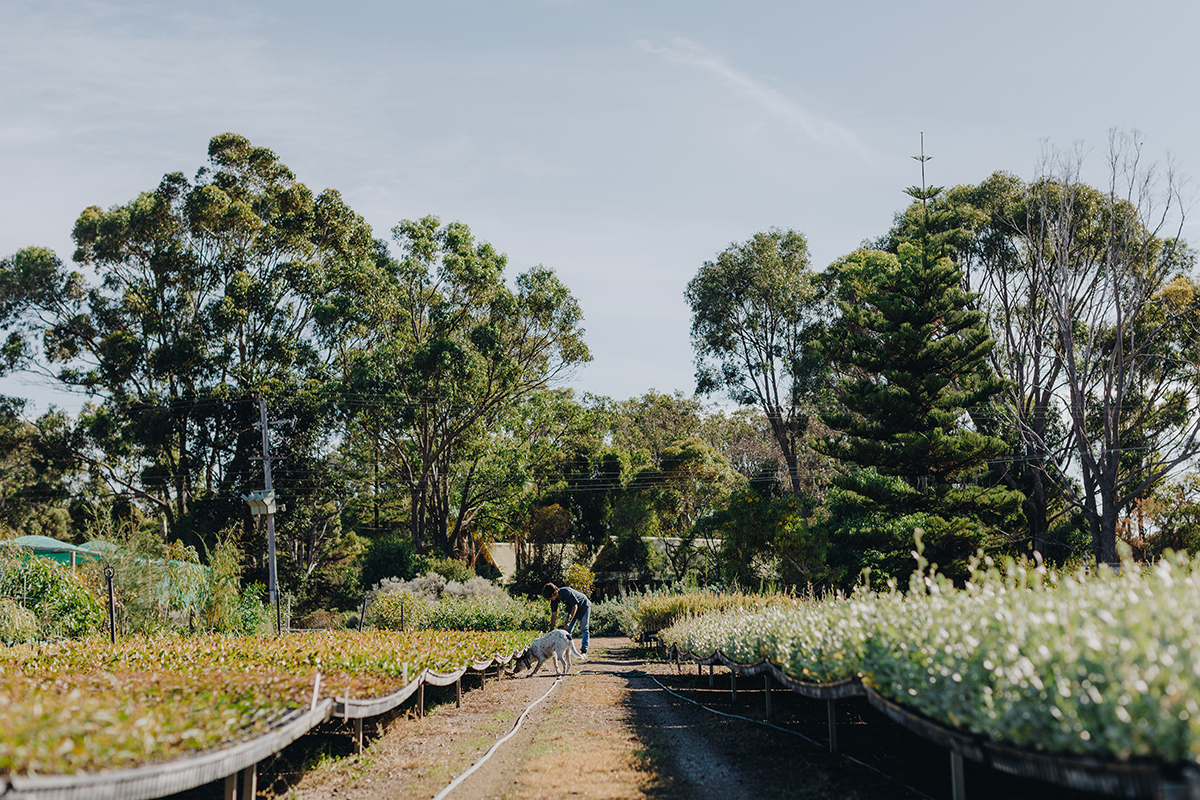 Antoinette Vincent's enthusiasm for native plants is unmistakable. Her eyes light up when she begins talking about her business Esperance Farm Trees, which, for her, is as much a lifestyle as it is a way to make a living. "Some days I think I've got the best job in the world," Antoinette says of her role; growing and nurturing native seedlings until they are ready to plant.
Established as a farm tree and forestry nursery in the late-1980s, Esperance Farm Trees now focusses on growing regenerative, native plants. The nursery has a species list that is ever-growing but is currently home to 160 species, most of which are local to the Esperance area. Antoinette's clientele is varied, from home gardeners, to local businesses, to shires.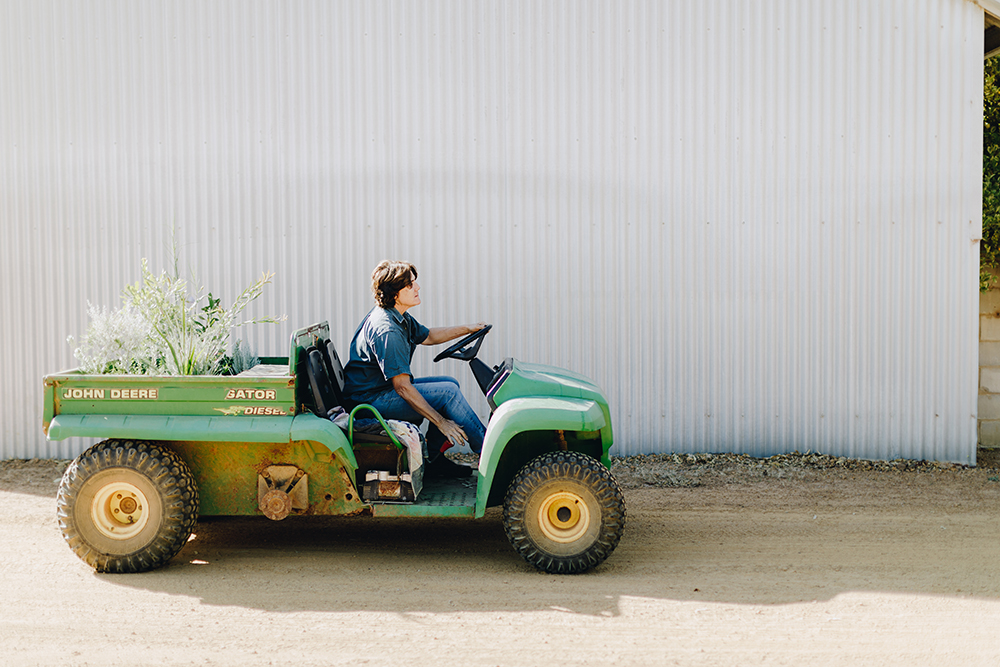 Antoinette takes great pride in her work. One of her favourite undertakings to date is the main street in Ravensthorpe, a streetscape project for which she provided roughly 12,000 seedlings. She stumbled across the project by chance while driving through the town one day. Spotting roadworks and wondering if they needed plants, she did some ringing around and managed to get a hold of the project coordinator. Her timing couldn't have been better. "They were just about to start ordering seedlings," she said. "They virtually gave me the job on the spot."
Scattered between the two service stations along Morgans Street, Antoinette's work in Ravensthorpe can be seen without taking a detour or even leaving the car. However, with nearly 40 different species planted along the street, the intricacy of the garden beds is worthwhile exploring by foot. September is the optimum month to visit. "When the Ravensthorpe Wildflower Show and Spring Festival is on, everything is flowering and it just looks beautiful," she said. "There's such a variety of species, it's a bit like the bush. It hasn't been landscaped, as such. It's not orderly."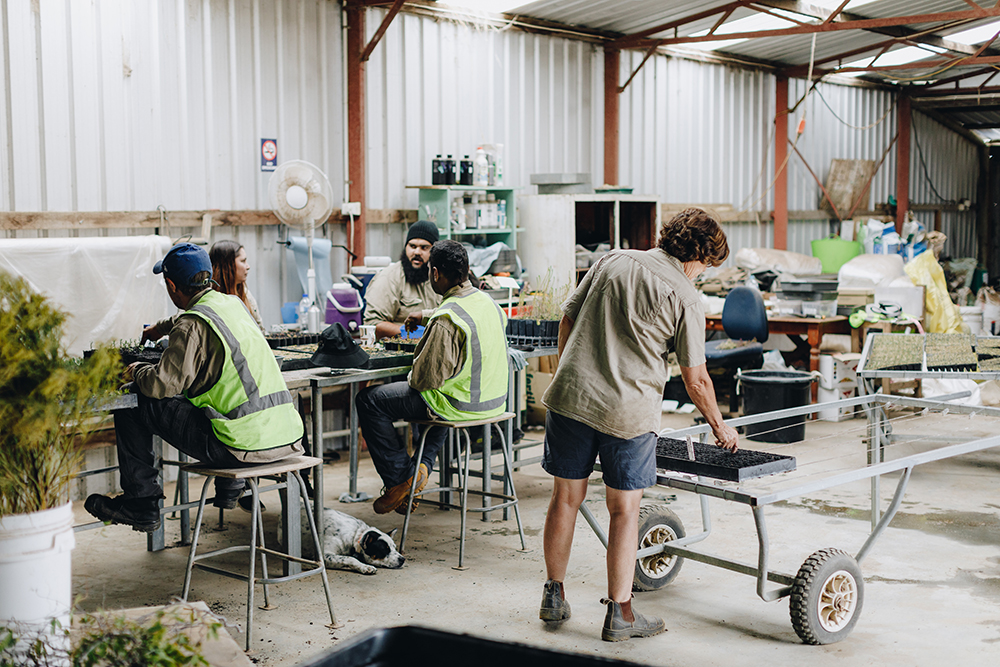 Closer to home, plants from the Esperance Farm Trees nursery can be found in public and private gardens throughout Esperance. The Esperance Foreshore was one of Antoinette's earliest projects, for which she provided more than 10,000 seedlings. The Esperance Aged Care Facility, Lucky Bay campsite and the Port of Esperance are also home to thousands of natives grown by Antoinette.
Antoinette has an eclectic support crew behind her. Over the last four years, she has hosted an estimated 50 foreign travellers, each of whom have assisted her in the nursery in exchange for food and lodging. Coordinated through HelpX, a platform in which people work a few hours a day in return for their homestay, Antoinette has had assistance from numerous nationalities, including French, English, Estonian, Canadian and Swedish. Having spent several years travelling the world in her early-20s, Antoinette jumped at the chance to host foreign travellers during their stay in Esperance. "For me, being an ex-traveller, it's great," she said. "I love meeting people from different parts of the world. But it's also a really good opportunity for them because they get to experience Esperance from the perspective of a local."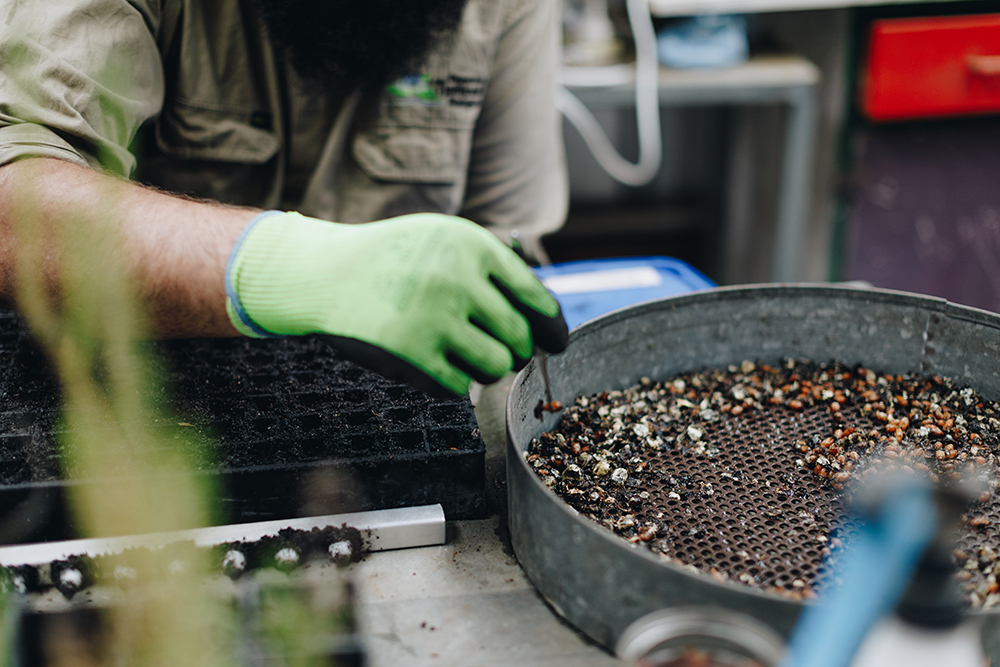 Antoinette has the support of local teens, too, taking Esperance Senior High School, Esperance Farm Training Centre and Wongatha CAPSstudents under her wing through work placements and internships. She is always happy to share her knowledge and have them be involved in whatever project she is working on at the time. She also works closely alongside the Tjaltjraak Rangers, a group of Indigenous rangers who undertake environmental protection and land care projects in the Esperance region.
Having never formally studied horticulture, the skills and knowledge Antoinette shares with others is mostly self-taught. She is highly inquisitive, constantly learning from both her experiences and her list of knowledgeable contacts. "This isn't a field where everything fits into a textbook," she said. "It's a learned experience. You might put a seed in one year and it'll grow but then the next year, something different will happen. Every year you learn something new."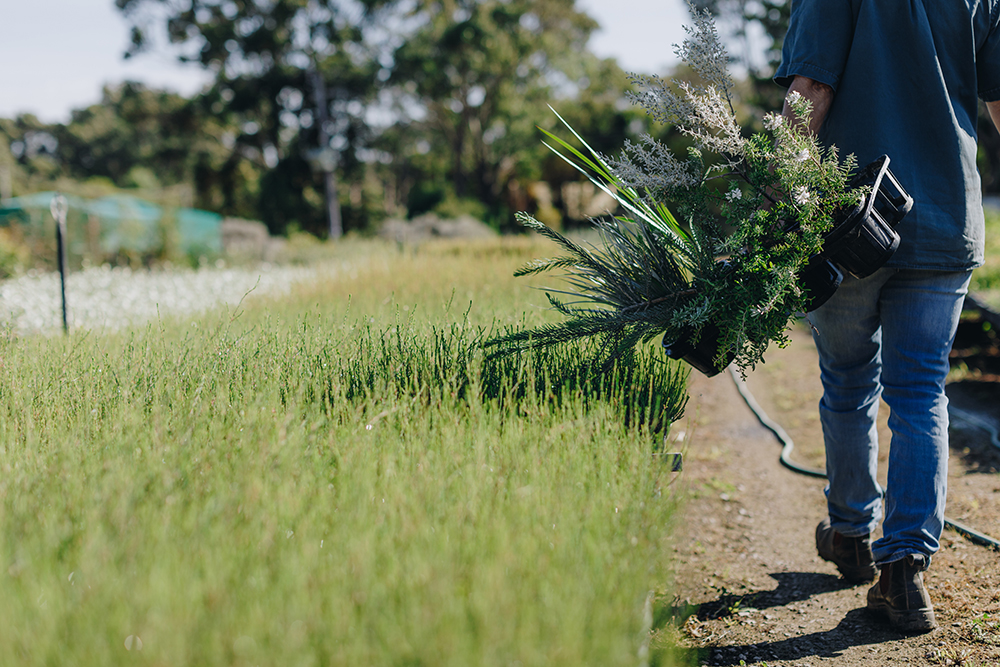 Esperance Farm Trees is much more than just a business to Antoinette; it's the foundation of her obsession with native plants. Describing herself as "a native fanatic," she is constantly on the lookout for new or interesting local species. When she drives through the region, Antoinette keeps one eye on the road and one eye on the bush, just in case she spots something she hasn't seen previously. "You do become a bit obsessive," she said. "I know people probably say, 'Don't drive to Ravensthorpe with her!' because I'll stop about 20 times on the way, but I'm continually fascinated by the abundance and variety of what's out there."
Antoinette's tips for wildflower season
"Myrup Road is amazing. Mount Ragged is always massive but if you don't want to go too far, Helms Arboretum is great. Cape Le Grand National Park is really good, too, with beautiful banksias and ground covers."
Photography credit: Lucy Vincent