Gone in sixty minutes: a guide to local grocery shopping in Esperance
Everything you need in under an hour.
Author: Jesse McCarthy-Price
Published: February 27, 2017
Woolies, IGA or your local grocer? Sometimes it seems simpler to visit the one-stop shop at the Boulevard - until you get there and can't find a car park, have to fight someone for the last mango, struggle to get served at the deli and then wait 20 minutes in line at the checkout.
We all know we should buy local, but sometimes it's just all too much. So to disprove the theory that it's "easier to shop at Woolies" the Tide took a journey all the way out to Esperance Eggs and back, to see just how hard it really is.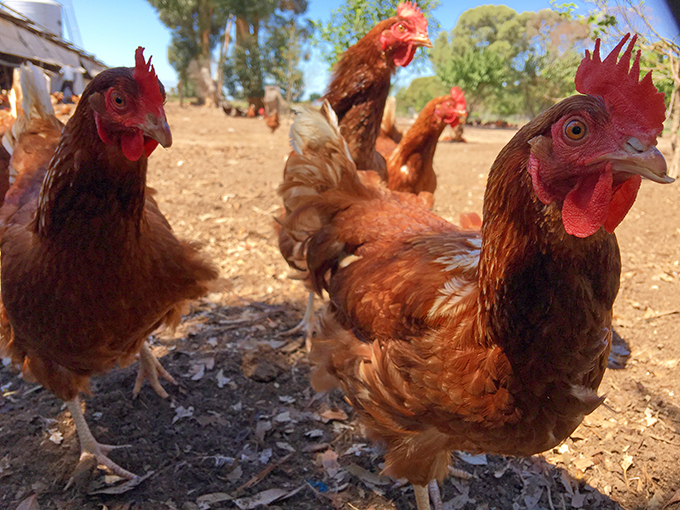 11am
We set off on our short journey and I'm ashamed to admit we had to use Google Maps to locate the farm. Stepping out of the car, we are greeted by the sound and smell of hundreds of chickens, and a sign on the shop door that says, 'If unattended, please beep car horn'. Luckily, the counter is attended and we buy a tray of 24 jumbo eggs for $13, happily knowing they were laid that same morning. Then we go and visit the little chickens, which I can honestly say is a fun time and I don't even like chickens that much.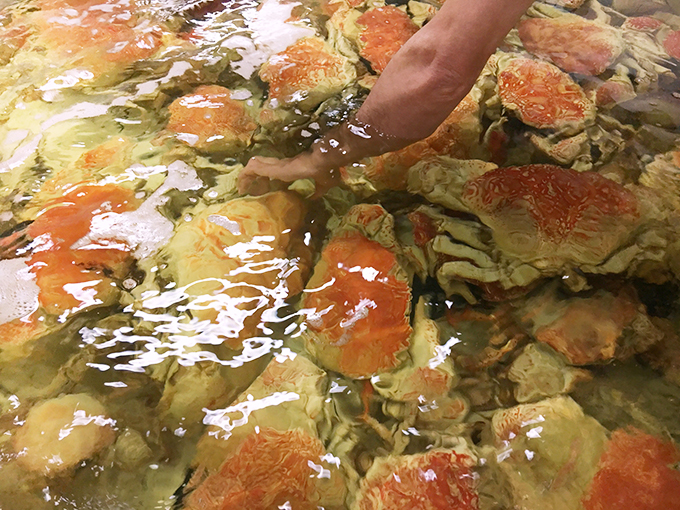 11.20am
We zoom back down Fisheries Road and veer left towards Bandy Creek harbour. In store is the beautiful local fish - fresh, already filleted and ready to go. There's also a range of frozen stuff that comes from local seas or the nearest possible. If we hadn't been distracted by the giant 6kg King Crabs out the back, we would have been in and out of there in three minutes with the freshest and best value seafood money can buy.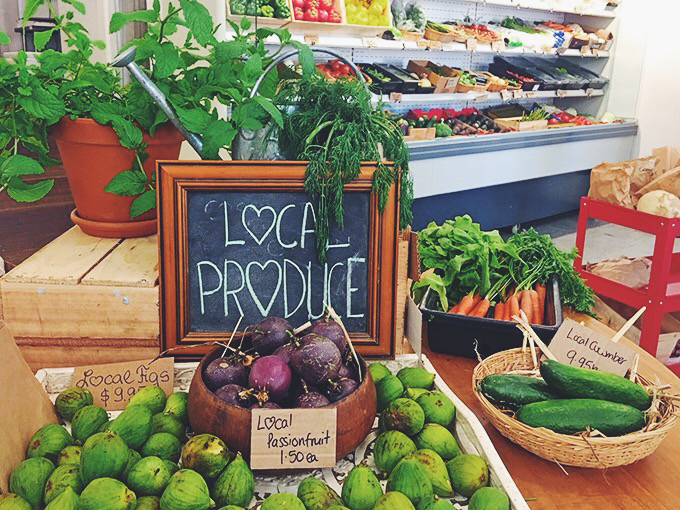 11.35am
Walking into BJ's now is so exciting. Our first stop is in the shelves - there's Yirri Grove Olive Oil, Esperance Honey and Hellfire Bay Hot Sauce among lovely gourmet pastas and asian ingredients you can't get anywhere else in town. Next we check out the local produce section for carrots, cucumbers and yummy figs. And we absolutely can't leave the shop without trying and buying a loaf of craquelin (a bit like brioche) made by Papa Waffles.
11.50am
Admittedly after milking it a bit in BJ's, we get to Pink Lake later than expected. But we are greeted with super kind service and an impressive display of expertly cut meats. The butcher makes its own gourmet sausages, beef jerky and lovingly crafted heat-and-eat specialities. A must-try are the award winning Beef & Guinness pies, which you can get at the bargain price of $4 each. Before we leave the area, we pop into our local IGA, for the other unavoidable items and it's nice to see local products also stocked in the shelves.
12pm
Lunch time!
As we journey home, I actually feel strangely inspired - a stark contrast to the exhaustion I usually feel post-Woolies when I grab a banana out of one of my shopping bags and scoff it on the way home, wondering how I just blew $80 on toiletries. To buy food at its source, from people who are passionate and knowledgeable about their product, changes your whole attitude - it actually makes cooking feel like more of a joy and less of a chore. Of course, it helps to be prepared - to have recipes in mind when you set off on your shopping mission. But is it a greater mission than Woolworths? Absolutely not.