Great Wines Of The West
A guide to some of WA's best.
Author: Esperance Tide
Published: September 06, 2019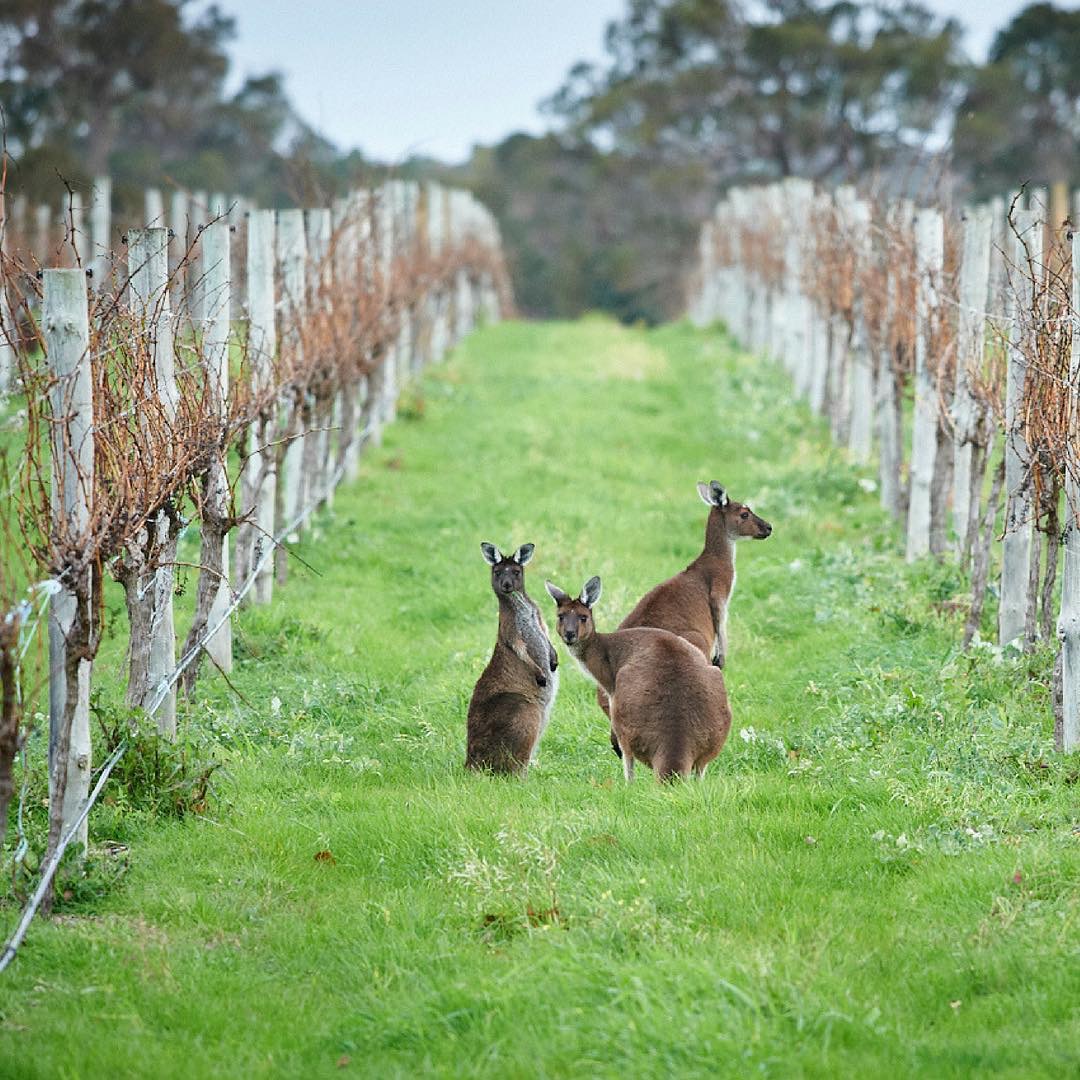 Ah, wine! Who doesn't enjoy a cold SSB on a warm day or a nice Shiraz with dinner? Sipping a glass of your favourite wine as you spend time with friends and family is surely one of life's great pleasures. Here in Western Australia, we are spoilt for choice, with so many amazing wines on offer and so many wine regions to visit.
Sadly, Esperance's award-winning Dalyup River Wines closed in 2014, leaving the region without a commercial winery (that we know of). Dalyup River Wines had been producing since 1988, after the vines were planted at the Dalyup River property in 1976. Locals will fondly remember the popular 'Hellfire' and 'Duke' varieties produced by the winery. Esperance folk now need to look a little further afield for good almost-local wine, but with WA producing an incredible range of very high quality, there is a lot to choose from. Here is a quick guide to the wine-growing regions of the state, and what to look out for.
The Swan Valley
The Swan Valley is Western Australia's oldest wine region, and the second oldest in Australia. Botanist Thomas Waters was the first to establish a vineyard in the region in 1829, establishing Olive Farm near Guildford and selling wine by the gallon. The Swan Valley has one of the hottest climates of the world's wine regions, but has not stopped the area from gaining a reputation for quality. Houghtons, established in 1836, and Sandalford, established in 1840, are two of the oldest wineries in Australia. The Swan Valley produces many different varieties of wine, with Chenin blanc and Verdelho being popular varieties. Great for a day trip from Perth, this region offers a range of interesting wines within historical and picturesque surroundings. You can even enjoy a wine cruise, sailing up the Swan River and stopping off to try local food and wine.
Not to be missed: Windy Creek Estate, Olive Farm Wines, Harris Organic Wines
Try: Houghton's Malbec, Faber Vineyard's Verdelho
Margaret River
The Margaret River wine region has a worldwide reputation for producing high-quality wines. While the Margaret River region only produces 3% of Australia's wine, it supplies over 20% of Australia's premium wine market. The reason for the Margaret River region's status as a premier wine-producing area is due to its Mediterranean climate with very even temperatures throughout the season, very similar to that of the great wine-producing region Bordeaux in France. With a great range of boutique-size wineries, Margaret River is a perfect area to tour and check out the wines at the cellar door. The area is renowned for Chardonnay and Cabernet Sauvignon varieties. Wine critic Matt Kramer, writing in the Wine Spectator, stated that Margaret River is producing world-class Chardonnay and Cabernet Sauvignons. With a strong maritime influence in the area, the ocean is never far away, and the views from many of the wineries are spectacular.
Not to be missed: Windance Estate Wines (Yallingup), Hamelin Bay Wines (Karridale), Stella Bella Wines (Margaret River)
Try: Xanadu Wines Cabernet Sauvignon, Leeuwin Estate's Chardonnay
Great Southern
The Great Southern is Australia's largest wine region, and it is practically on our doorstep. Spanning the Porongurups, Mount Barker, Albany, Denmark and the Frankland River, the Great Southern has the coolest climate of WA's wine regions. Grapes have been grown in this region since 1859, when settler George Egerton-Warburton planted vines on his property near Mount Barker. With stunningly picturesque scenery and diverse landscapes, the Great Southern wine region is well worth a visit. The rich soil and cooler climate favour varieties such as Riesling, Traminer and Pinot noir. The sheer size of this region means that there is plenty to explore, so be sure to spend at least a few days in the area.
Not to be missed: Castle Rock Estate (Porongorups), Singlefile Wines (Denmark), Castelli Estate (Denmark)
Try: Howard Park's Shiraz, West Cape Howe's Cabernet Malbec
Other wine regions
Scattered throughout south-west WA are several other significant wine-growing regions. The Perth Hills are home to a number of boutique wineries that are producing varieties such as Mourvedre and Zinfandel. The Peel and Geographe regions extend downward from Perth to Busselton and have a number of exciting wineries that produce quality Shiraz, Tempranillo and Viognier varieties. Spread between the Margaret River region and the Great Southern are the Blackwood Valley, Manjimup, and Pemberton wine regions. For the wine connoisseur with plenty of time, there are endless cellar doors to visit and different wines to try. Finally, a surprise to many a traveller is the two wineries in the Wheatbelt town of Lake Grace, Walkers Hill Vineyard and Across the Lake wines. You can stop in at Walkers Hill Vineyard for a cellar door tasting, or coffee and cake at the café on your next trip to Perth.
Not to be missed: Green Door Wines (Geographe Bay), Sunnyhurst Winery (Bridgetown), Hidden River Estate (Pemberton)
Try: Mandalay Estate's Cabernet Sauvignon, Millbrook Winery's Viognier
Photography Credit: Howard Park Wines