Local Sailing Team's Race To Hobart
Anger Management for the win.
Author: Karli Florisson
Published: December 08, 2018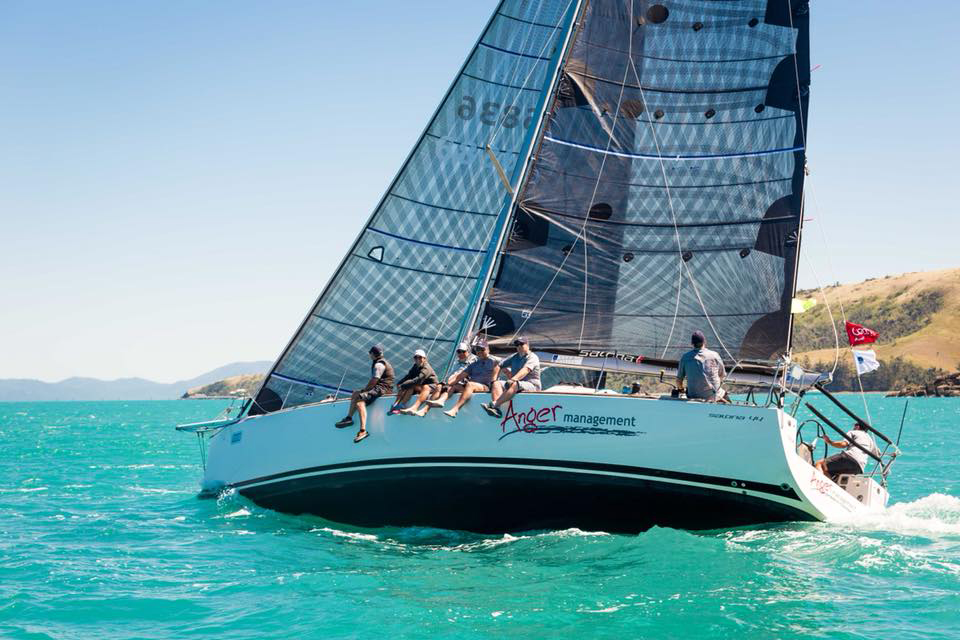 The Sydney to Hobart is one of the world's most prestigious yacht races. It is also widely considered to be one of the most difficult yacht races in the world. First held in 1945, the race runs for 1,170 kilometres between Sydney and Hobart, and last year, it attracted 102 competing crews. The first vessel to win the race in 1945 was the Rani, and it took over six days to complete the journey. The current record for 'line honours' was set in 2017 by LDV Comanche of 1 day, 9 hours and 15 minutes. The famous Wild Oats XI actually crossed the line ahead of the LDV Comanche but was given a 1-hour penalty, thus losing to the LDV Comanche. Wild Oats XI has won line honours on a record seven separate occasions.   
This year, a crew from Esperance will be taking place in the race, one of only two Western Australian teams competing. This is not the first time an Esperance based team has competed. Esperance local Tim Ratten raced the 39-foot yacht Pilgrim in the Sydney to Hobart several times in the late 70s and early 80s. Ratten owned the Pilgrim right up to 1989 when the yacht was purchased by renowned sailor Jon Sanders and was renamed the Perie Banou III. Sanders, originally from Perth, set numerous records, including being the first person to circumnavigate Antarctica solo, and the first single-handed sailor to remain continually at sea for two circumnavigations of the world. This year, Esperance local Matt Shillington will also be racing on the Wild Oats XI, providing a bit of local competition.
Crew member and longtime Esperance local Mark Quinlivan answered some questions for the Tide.
Can you tell me about the team?
The crew consists of Tim Stewart, who is the owner and skipper of the boat, Russell Bridge, Stuart McIntyre, Colin Maloney, Dylan Pinchin, Chris Ratcliffe, Robby Johnson and myself, who are all Esperance locals, as well as Geoff Bishop and Mark Wheeler who are pros from Perth. The Esperance guys have all sailed together all our lives, so we've got a really strong bond. Most of us have been sailing since we were kids, and so we've known each other for twenty to thirty years, and have been sailing together for that long.
And, can you tell me about the yacht?
It's a Salona 44 foot yacht called Anger Management. Tim's had it for about 2 years.
How did you get the boat over to Sydney?
An Albany guy called Mark McCray sailed to Sydney for us, so it's over there ready and waiting for us.
How do you prepare for an event like this?
Many, many years of sailing! For the race, we've also had to study tides, charts, and weather conditions of the area. We've had to do a little bit of fitness work. The other main preparation has been a lot of money and time preparing the boat and preparing ourselves safety-wise, in order to meet the category 1 safety standards of the race.
How long will it take you?
The race is 628 nautical miles, so we expect to do it in four days, depending on weather conditions. The bigger boats will do it in less time, of course.
The race works as a handicap event depending on the size of the boat. There are a number of different divisions and we qualify for most of them. The beauty of that is that is that even the smallest boat can win. So the boat that sails to the best of its ability will win rather than just the biggest boat.
This year is the twenty year anniversary of the worst disaster of the race when five boats sank and six people died. Are you worried about the danger?
Yes, it's dangerous, but there are always other boats and rescue services all around you. We're used to rough conditions down here. We sail from here to Albany and down south, and we've got no one around, so in that respect, it is safer. There are also a lot of safety requirements for the race. You have to have a first aid officer and two people on the boat who've done their first aid. There's a hell of a lot that you have to learn to compete. You have to be careful, but it's still a race, you've got to sail to the conditions and push the boat as hard as you can without breaking anything.
How are you going to celebrate when you finish the race?
I'm going to have a hot shower and a big drink and a good night sleep. None of us will be drinking during the race, and we probably won't sleep much. We'll have a few nights in Hobart, probably New Years in Hobart, and then we'll be heading home.
I'm sure all of us here in Esperance will be watching the race eagerly, and wishing you and the rest of the crew all the best of luck!