Merve Guide: Silly Season Survival
See you on the other side.
Author: Karli Florisson
Published: December 08, 2018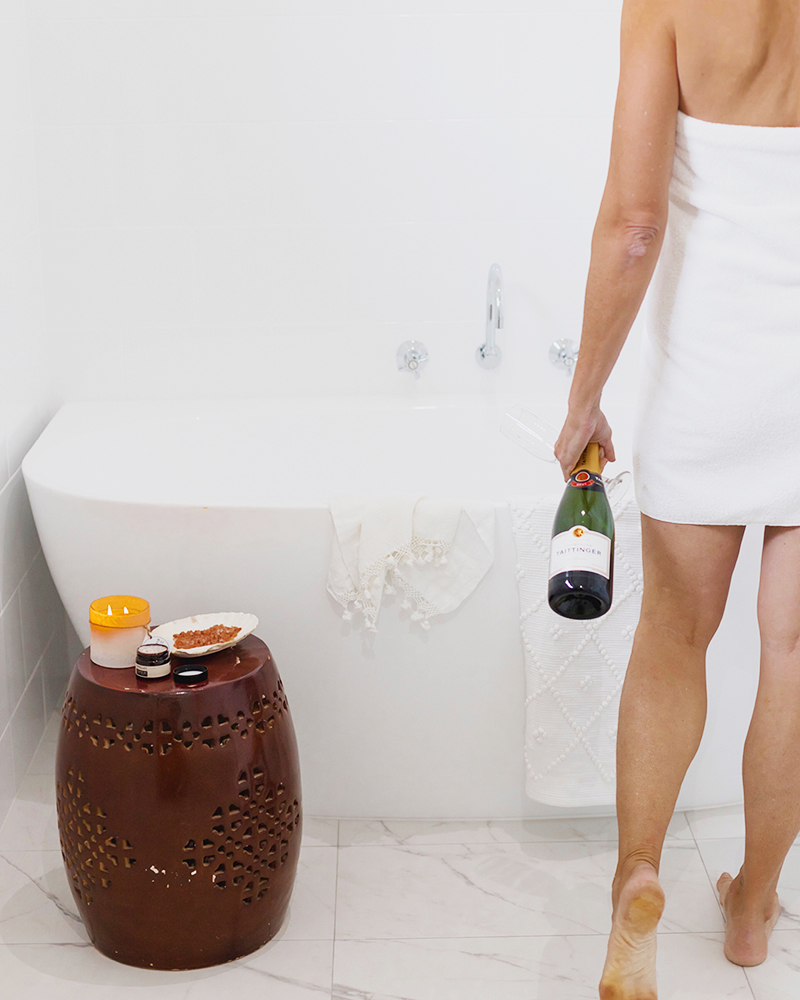 Coming off the backend of December is like finishing a good television series binge. Inevitably, we have to throw ourselves back into reality sooner or later. Like walking outside into the hot afternoon summer sun, at the end of the day we're thrown back into certain commitments we palmed off at the beginning of the month. A showcase of both the good perks and bad decisions that are made around Christmas and New Years: goal setting becomes a priority and over the course of the last few remaining weeks of the year, we throw ourselves into the idea of pleasing, feeding everyone and gifting. Somehow leaving ourselves with enough room at the end of the day to follow through with a resolution. Now I'm not trying to put a downer on the festive season, it's a wonderful chance for reuniting with friends and family, take to a well deserved holiday and get in touch with ourselves again. I'm just saying there's an easier way to survive the nasty stuff in-between and this is how it's done.
Stay true to your values.
Christmas can push us into a consumerist frenzy, making us feel like we have to buy the latest gadgets and gizmos to impress our friends and family. But it doesn't have to be like that. You can still buy local, keep waste and single-use plastic to a minimum, and give thoughtful genuine gifts. It's not about the amount of money you spend. What's more important is that you give things you care about and believe in. That might mean supporting local arts and crafts, making homemade gifts, or giving to a charity in lieu of buying gifts for some people.
Make a vow of silence or equivalent.
Sometimes the pressure of Christmas brings out the worst in people. Rather than put up with passive aggressive friends or unpleasant relatives, give yourself permission to take a break. That might mean heading out for a walk or going camping for a few days. Either way, give toxic people some breathing room. It will be good for both you and them.
Be a no-man instead a yes-man (for a bit).
Don't feel like you have to go to every single Christmas party, work do, and end of year wind up. There are only so many hours in the day, and especially at this time of year, there are dozens of events all pushing for our time and attention. If it is going to be more pressure than pleasure, then opt out. Don't even worry about making up an excuse. A simple "I'm sorry, but I won't be there," will be enough for all but the noisiest of invitation givers.
Don't forget your greens.
It's certainly the season for indulgence, but you can still add in some delicious healthy treats amongst the Chrissy ham and pavlova. How about a festive red and green fruit salad made with strawberries and kiwi fruit? Or plenty of big, fresh, summery salads. A green smoothie is a good pick-me-up for those days when you are feeling drained. And how can you go past eating giant slices of watermelon at the beach? Enjoy the healthy stuff when you can, and when you can't, don't sweat it! It's all about balance, and that means enjoying both the indulgent treats and the healthy delights.
'Dear Santa, I deserve…'.
And by that I mean look after your own needs. Don't put off going to the doctor, dentist, hairdresser, counsellor, or beautician just because it's the silly season. And certainly don't put off yoga class, drinking mojitos with your friends while listening to live music, or relaxing in a hammock in the backyard with a good book. If you're rested and rejuvenated, you'll have much more to give to those around you.
Enjoy the beauty of the season.
The first glorious swim of the summer, watching children's eyes light up as Santa goes past in the Christmas pageant, singing silly carols, making festive treats to share with the neighbours, checking out the Christmas lights - these are all beautiful parts of the season that can get lost in the hustle and bustle. As Kafka said, 'Anyone who keeps the ability to see beauty never grows old.'
Invest in the essentials and little else.
Make sure you eat the cookies that your kids put out for Santa and leave behind some boot prints near the chimney. Pay for the coffee of the person behind you in the queue at the coffee shop. Leave some home baked goodies anonymously on your friend or neighbour's doorstep. Send a heartfelt message to a friend or relative that you haven't seen for a while. Be kind and generous and thoughtful, and you'll be doing your small part to keep the beauty and wonder of this crazy season alive. Consumables lose 90% of their value as soon as they leave the store. It's memories that linger for years to come.
Photo credit: Lucy Vincent for @esperancechaletvillage