On The Plate: Yirri Grove Olives
Olive you!
Author: Esperance Tide
Published: October 14, 2018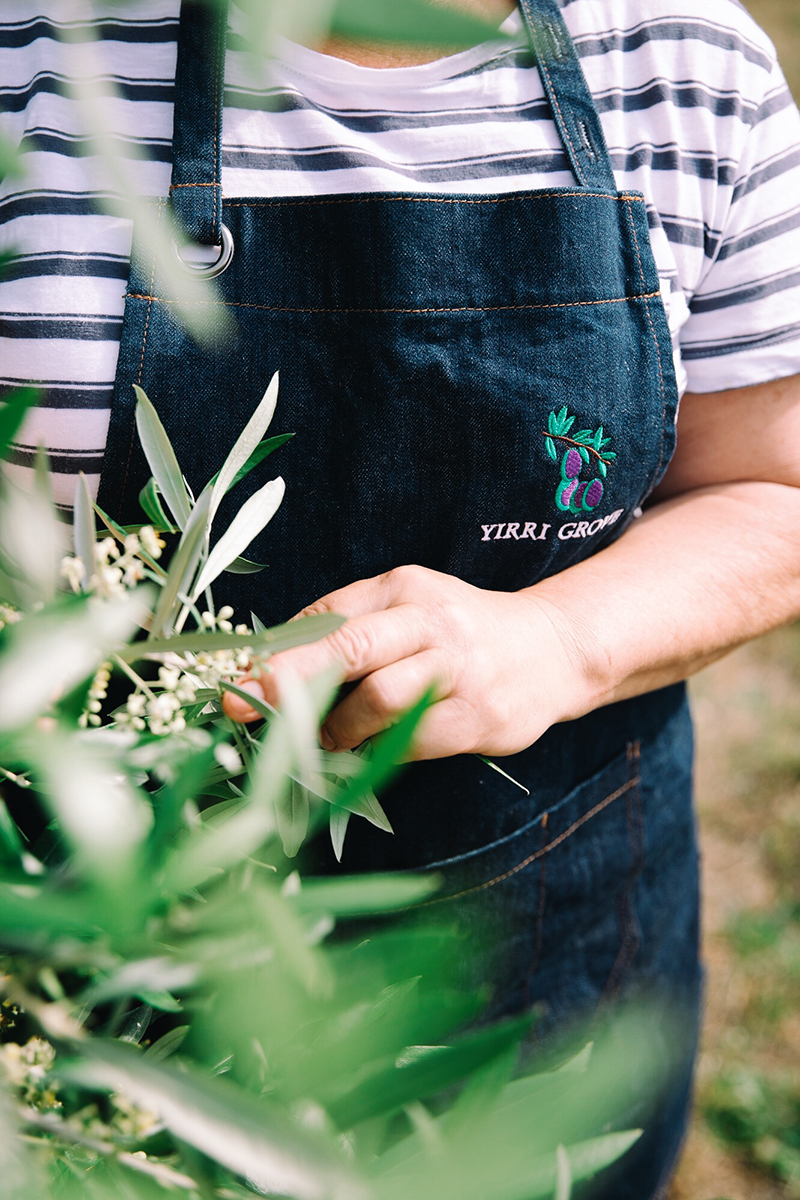 If you drive 20 km east of Esperance, along Fisheries Road, you'll be delighted to come across the beautiful Yirri Grove, an award-winning olive farm owned and run by Anne and Shane O'Neill. The first olive tree was planted 18 years ago, and in 2014, the olive processing factory and farm shop was built, eventually growing to include a restaurant. Now producing on average 4,000 kilos of olives every year, Yirri Grove grows kalamata, Manzanillo, Frantoio and Barnea olives. Most of the olives are pressed on site to produce their flavoursome Extra Virgin Olive Oil (EVOO) and rest are sold whole.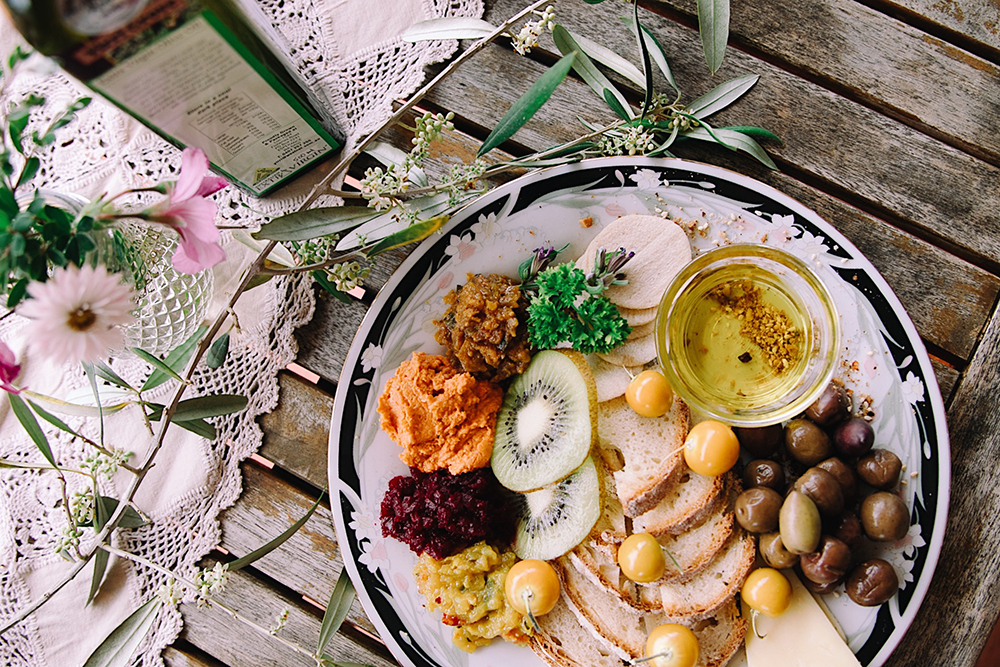 The restaurant signifies the 'paddock to plate' way of living–where produce is home-grown, nurtured, harvested and then prepared with love. The tasting plate is a must on the menu. Out comes a large plate with olives ready to taste, some home-baked sourdough bread, the award-winning EVOO for dipping, dukkah and a selection relishes and dips, all made in-house with ingredients from Anne's veggie garden. We also ordered the Mediterranean pizza, I noticed this has been a staple on their menu for a while now and it turns out it is worth the purchase. I'm fairly used to the woodfire pizza or the classic dominoes, but this pizza takes the cake. The base has a very homely and rustic with fresh toppings to die for. Other items on the menu include a selection of open burgers, chicken massaman curry and Thai fish cakes as well as daily specials and a range of mouth-watering cakes and desserts.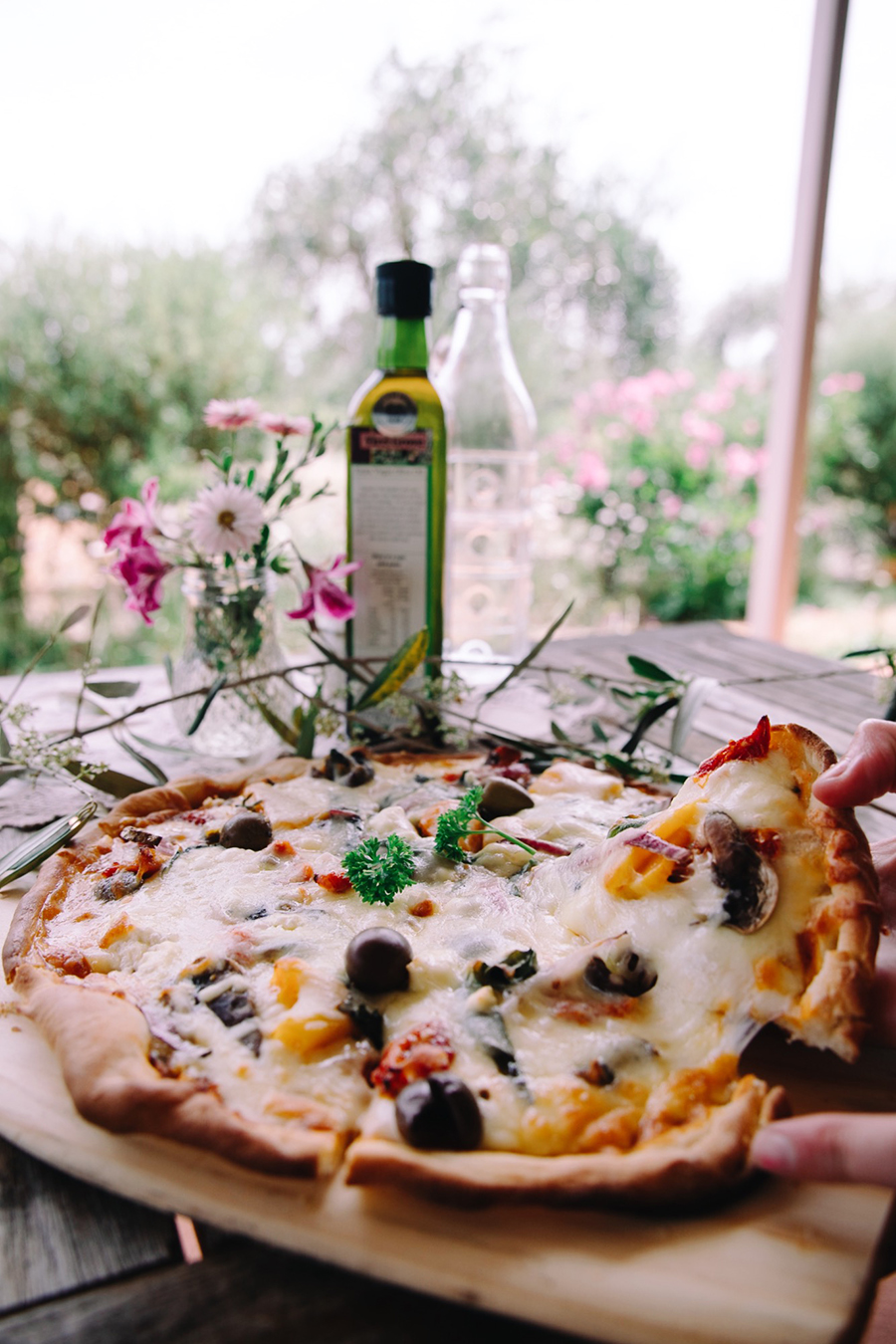 Yirri Grove is the perfect stop off on your way to (or from) Condy, the Duke or even Cape Arid National Park. Open over the weekend as well as on Friday's and Monday's, you are able to drop in anytime between 10am to 4pm with the kitchen open from been to 3pm. The Yirri Grove Shop seems to be flourishing with more items on the shelves than ever before. Your classic olive selection is available as well as other homemade products like soup mixes, jars of dukkah and different types of pickled relishes. You won't be leaving empty-handed.