Shop Talk: The Little Businesses That Blossomed in 2021
Booming biz.
Author: Esperance Tide | Photographer: Rosie Henderson
Published: December 12, 2021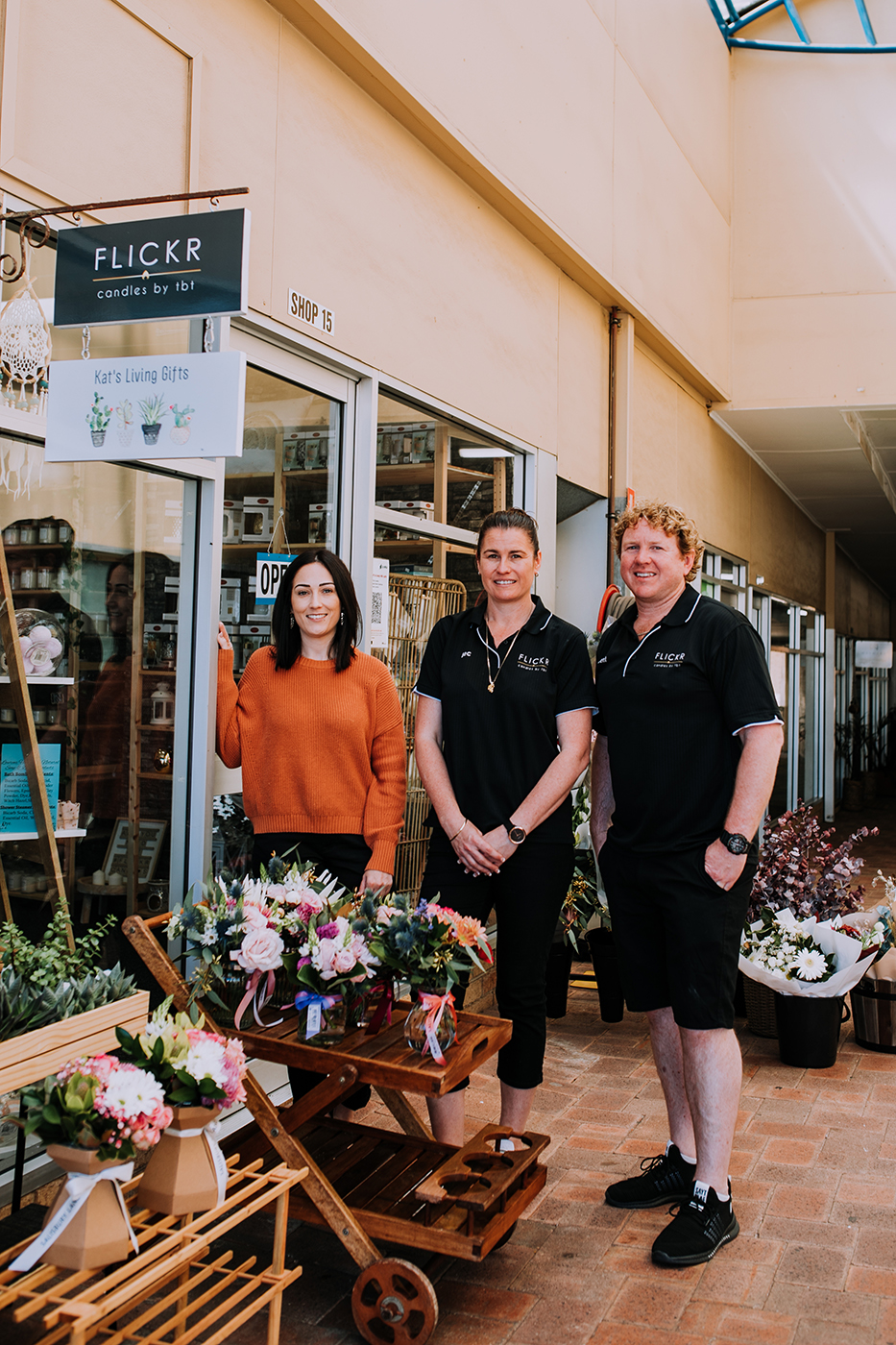 It wasn't too long ago that town centre was littered with empty retail spaces. But today, a quick scan of the main street would suggest that business is booming. We caught up with five local retailers who expanded their operations this year, to chat about taking their businesses to the next level.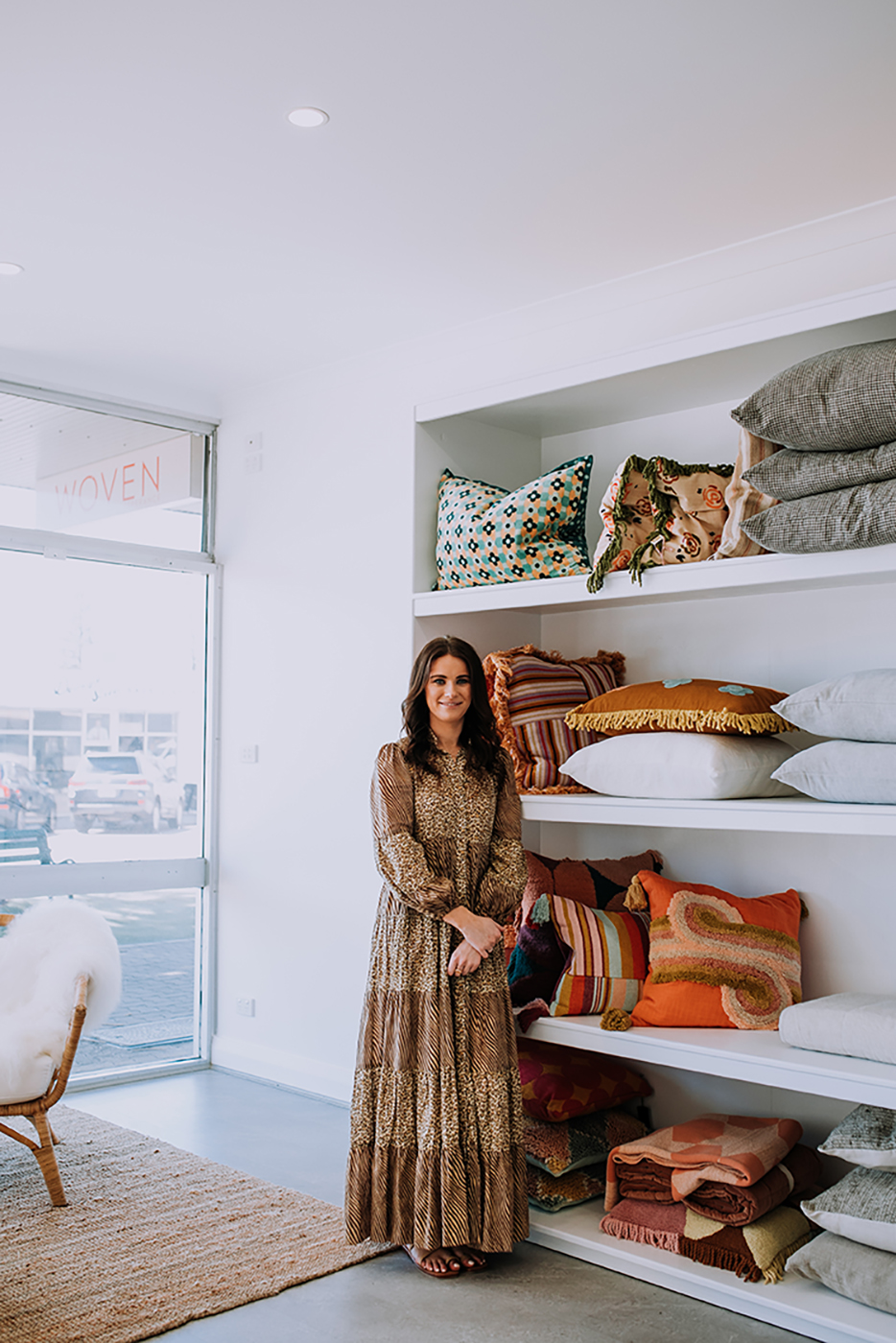 Woven
Purchasing a retail business in the middle of a pandemic is a risky decision, but for Woven owner Nikolah Vermeersch, it's a decision that she wouldn't change for anything. In August, just over a year after Nikolah bought the store, Woven expanded into the space next door, allowing for more homewares and menswear to be included in its range. "The customer's have loved the new space," Nikolah says. "It has really opened up the store, and made it a much brighter space." Woven's online store is an imperative part of the business, with orders coming in from across Australia and the world. Despite the popularity of online shopping, Nikolah feels there are many benefits to having a physical store. "There is nothing better than people coming in, having a chat, trying things on, feeling the fabrics," she says. "Shoppers get an experience that online doesn't offer." According to Nikolah, retail is key to Esperance's vibrancy. "There is nothing worse than seeing rows of empty stores," she says. "It's great to see shops expanding and new shops opening. There's a good range of things in town now and hopefully this continues to grow."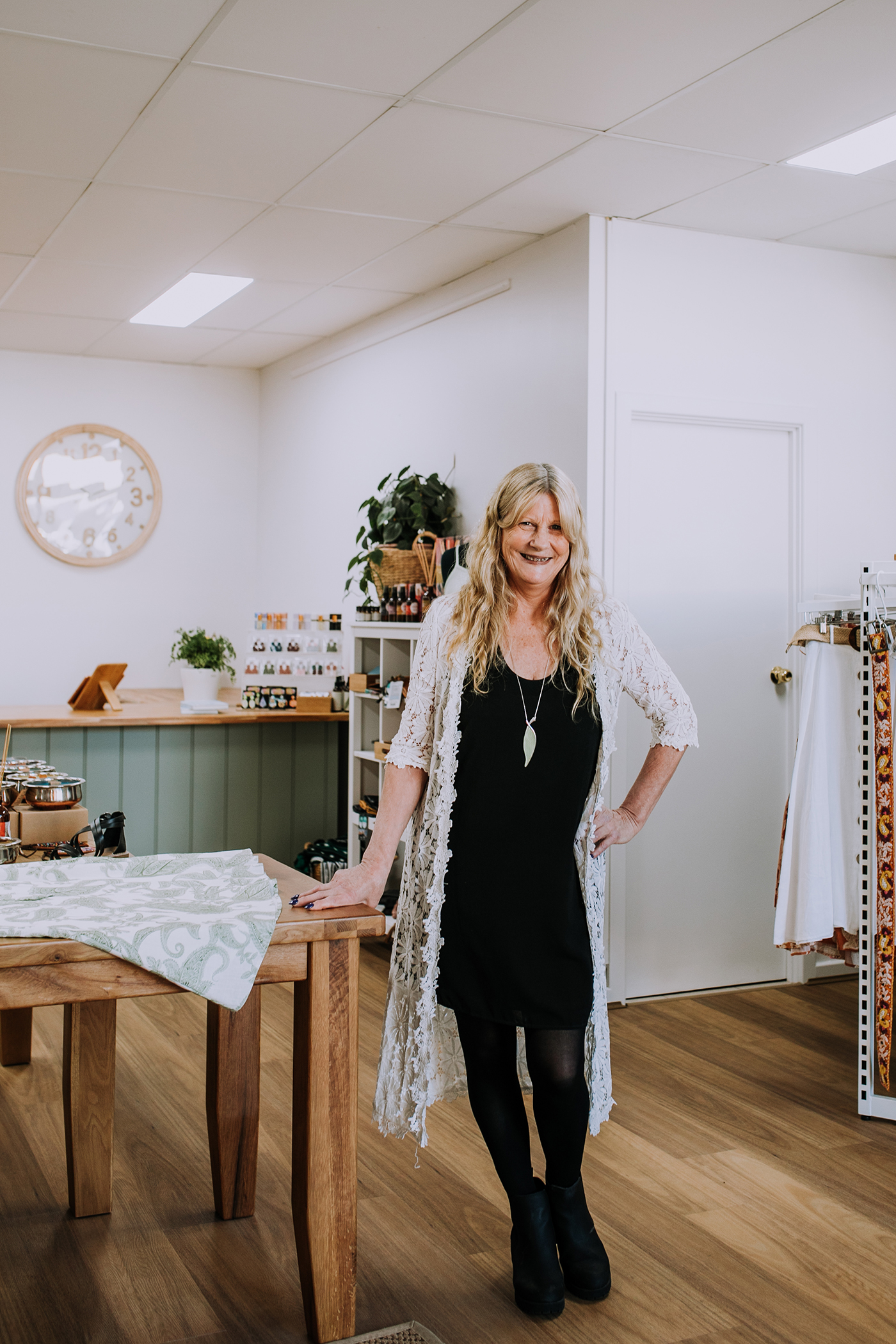 Luna & Sage
Three years ago this month, Bohemian clothing store Luna & Sage opened its doors in a small space in the Esperance Business Centre. Pre-COVID, owner Suzi Dale took a back seat while her daughter looked after day-to-day operations. But as COVID hastened the demise of Suzi's job as a financial controller, and her daughter took time off to have a baby, Suzi was prompted to move into Luna & Sage full time. The store began to outgrow its space in mid-2020. "Gradually, over the next 12 months, the stock levels increased," Suzi says. "It's no fun trying to stack boxes on top of one another in a confined space." In August, Luna & Sage relocated to the former Le Grand Bookshop, which had sat empty for years. The shop is now almost double the size of the original Luna & Sage. "The extra space has enabled us to expand both the stock levels and the range of clothing," Suzi says. According to Suzi, there are plenty of people who buy local because they want to keep their money circulating in town. Plus, they enjoy the experience that comes with shopping locally. "You can't have a chat with 'The Cart'!" Suzi says.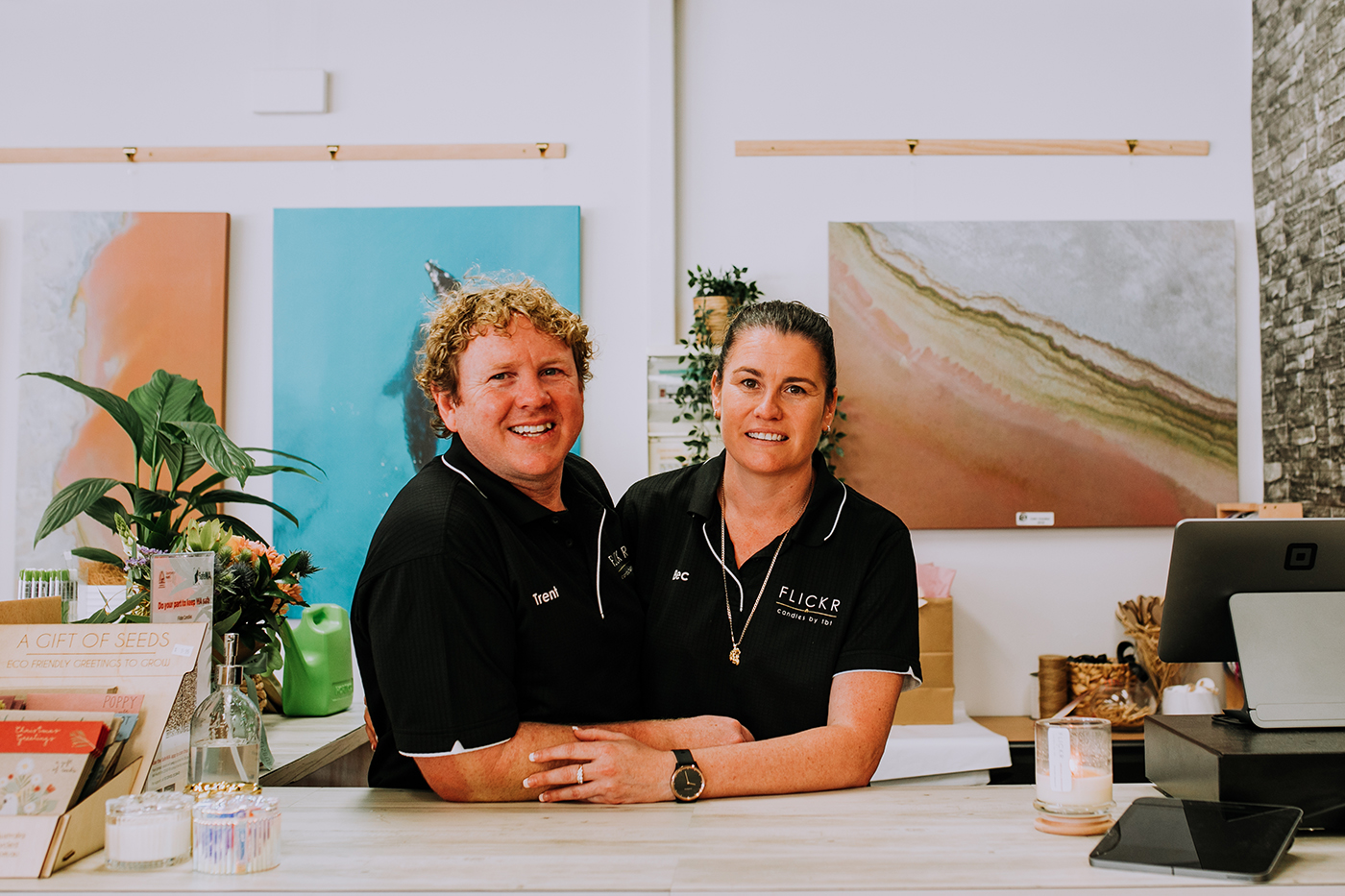 Flickr
Flickr Candles by TBT began as a simple market stall; a way for owners Bec Clinch and Trent Moon to pay off their house a little quicker. In less than a year, the business has outgrown the markets and moved into a space in the centre of town, becoming a one-stop shop for giftware. Leaving her job of seven years as an insurance broker, Bec took a huge leap of faith opening the Dutton Arcade store, which is shared with Kat's Living Gifts. The reception has been "next level insane," according to Bec. "We constantly have to pinch ourselves daily that this is our reality," she says. As it was at the markets, much of Flickr's stock continues to be handmade by Bec and Trent, including all candles, diffusers, melts and bath salts. Despite this, Flickr has come a long way. The couple live by the motto 'dream big'. "Don't let the white noise affect your dream," Bec advises others looking to open their own business. "Don't continue in life with regret and think, 'I wish I did that!' Dream big… What have you got to lose?"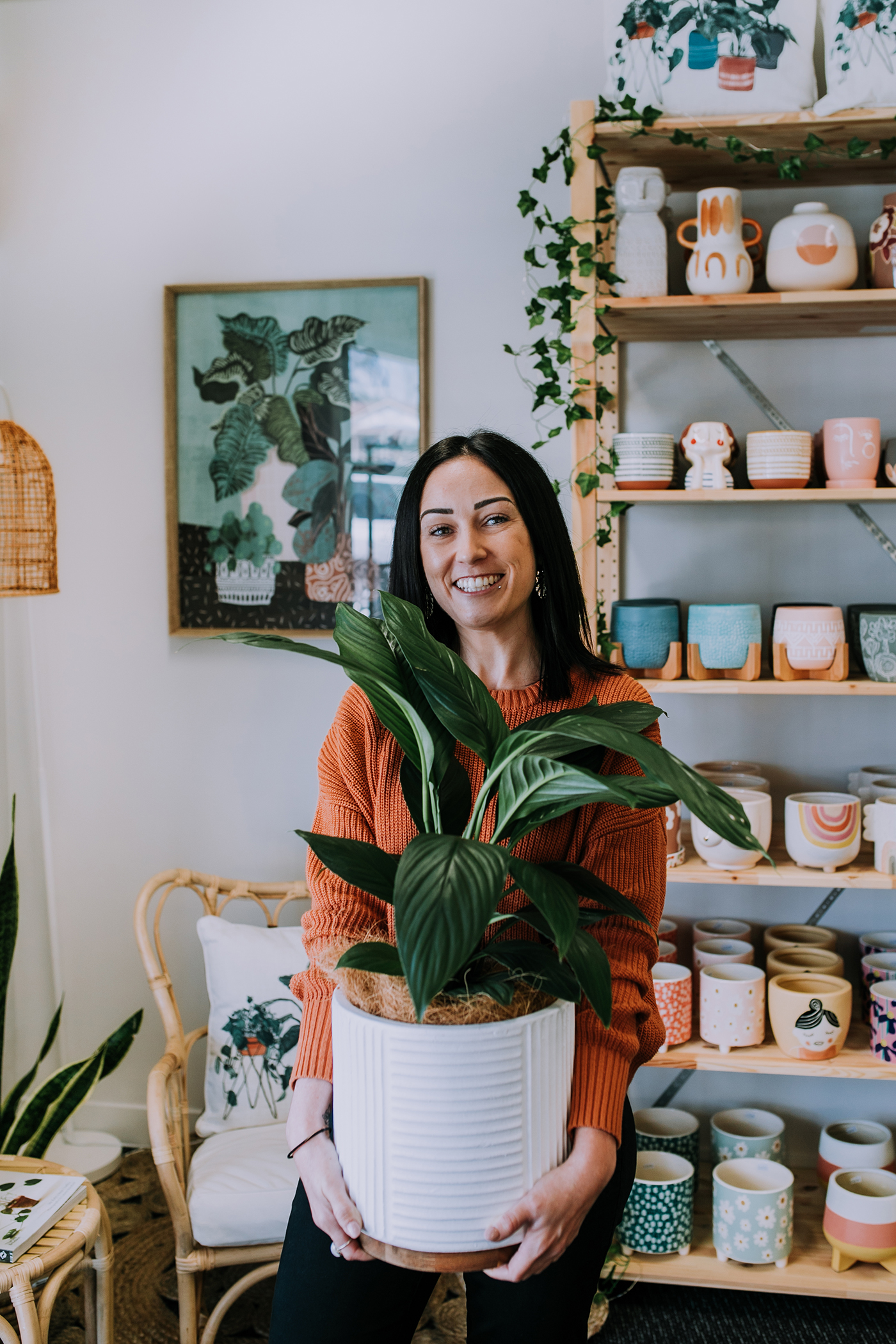 Kat's Living Gifts
Like Flickr Candles by TBT, Kat's Living Gifts is another market-stall-to-retail-store success story. Kat Wilson, self-confessed crazy plant lady, became interested in the world of houseplants after she was diagnosed with fibromyalgia, a chronic disease causing debilitating fatigue and widespread pain. She began growing and arranging plants as a form of relaxation and when they began to take over the house, Kat's Living Gifts was born. Kat was soon making regular appearances at local markets and community events selling plants, pots and plant accessories. "Over the two years I'd been attending the markets, the KLG brand awareness grew and so did the demand and the support from the community," Kat says. "Suddenly my little market stall wasn't so little anymore!" Kat says what was once a hobby is now her dream job, but admits she was hesitant to take the leap. "I was only able to push past the fear and take the next step forward because of the constant encouragement, support and kindness shown from our beautiful community," she says. It seemed they believed in me before I did, and it's been the best decision I've ever made!"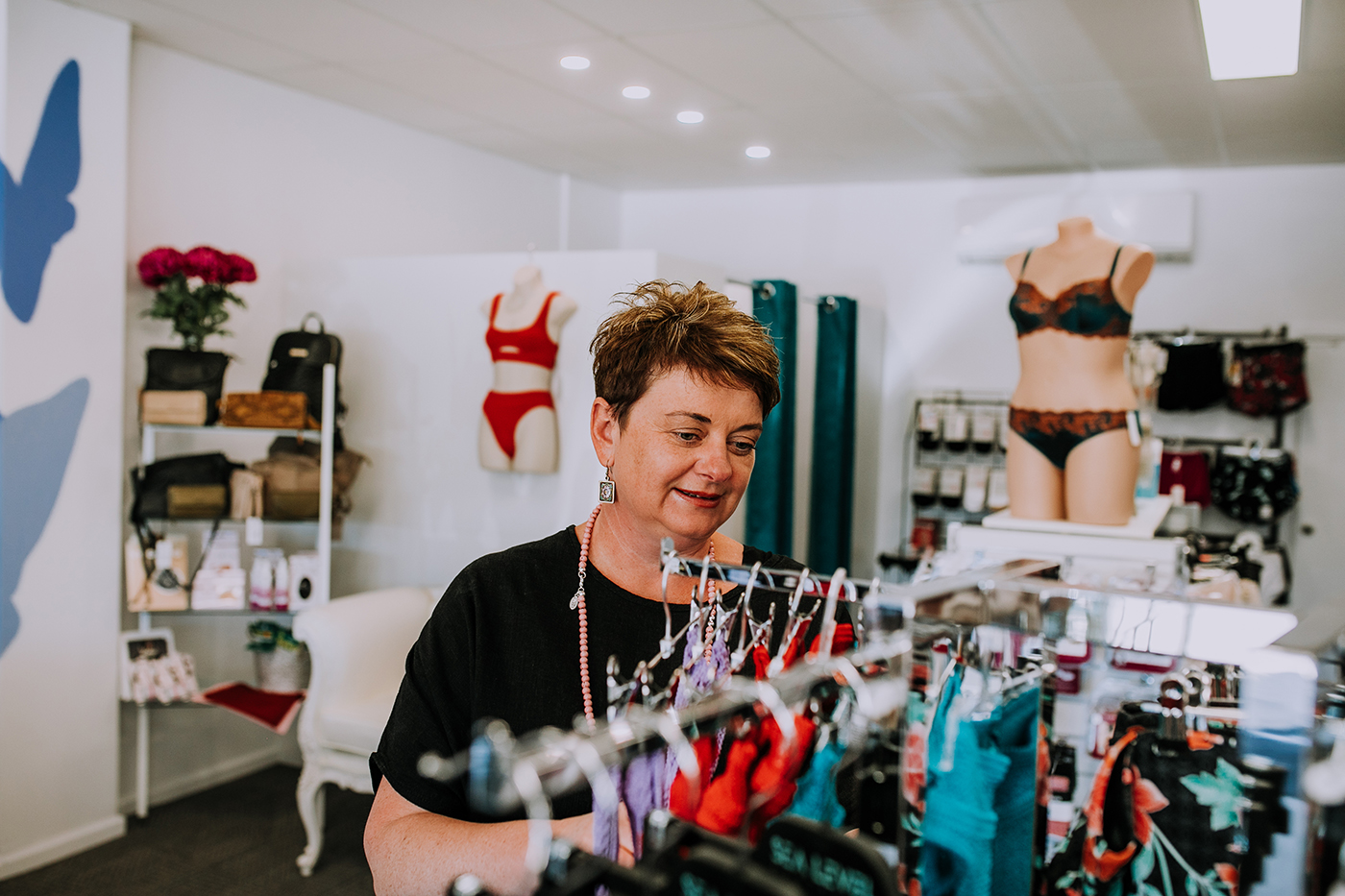 Insideout
When Kristy Roper was a young child, she dreamed of owning a retail store, just like her mum. "I always said I wanted a shop, too," she reminisces. When the opportunity to purchase lingerie store Insideout arose earlier in the year, Kristy jumped at it. Shortly after taking over the Dempster Street store, she closed for refurbishment and when Insideout opened again two weeks later, it had doubled in size. Not only has Kristy increased the range of lingerie, but she has also filled a gap in the local market by adding bathers, beach apparel, leisurewear and bags to the collection. "Everyone has been very positive," Kristy says about the expansion of the store. "They're especially happy to see the collection of bathers." Prior to buying Insideout, Kristy worked as an executive assistant at Esperance Senior High School. She also has a background in customer service and sales training, experience she believes is an asset when it comes to running a small business. "I have always been very passionate about customer service," Kristy says. "I believe it is imperative for a successful business."