Spring Weather Dilemma: The Best Dry Shampoos To Get You Through The Windy Season
A special PSA for the [lazy] girls of Esperance.
Author: Jesse McCarthy-Price
Published: September 27, 2017
Howling easterlies, howling westerlies: the windy season is upon us, Esperance. While there is a range of obvious coping mechanisms—avoiding flowy dresses, staying away from the wind tunnel that is Andrew Street—there is one problem that's particularly tricky to combat: bad hair.
It's impossible to say exactly what the correlation between wind and greasy hair is, but if there's one thing we can all be certain about, it's the solution: holy grail product and every girl's best friend Dry Shampoo. But which one is best? We tested a whole bunch to decide once and for all.
Batiste: Instant Hair Refresh in Blush
$16 for 400mL at Woolies
Best for: blondes and brondes, getting the job done
Easily the most popular product on the market, it's the original and [in my opinion] the best. Batiste products used to only come in a tiny little can so you'd only get about three good uses out of it before the rice starch magic ran out. Thankfully, they now come in mega cans and also have a whole range of fragrances. 'Blush' is the OG scent and it actually makes you smell nice to a point people will ask you what perfume you're wearing and then you have to tell them that actually you just have really dirty hair. It's definitely harsh on your locks, but it keeps grease away most effectively and gives great oomph to hair volume.
$12 for 210mL at Duncs IGA
Best for: boring people, people who like to play it safe
This one was an emergency buy from Duncs IGA and honestly, I only bought it because it was the only dry shampoo they had. Like Batiste, the key ingredient is rice starch, but I feel like they've gone a bit stingy and used a much smaller dose of the stuff. It smells average, does an average job, but the silver lining is that it's not too powdery so will probably work better for girls with dark hair.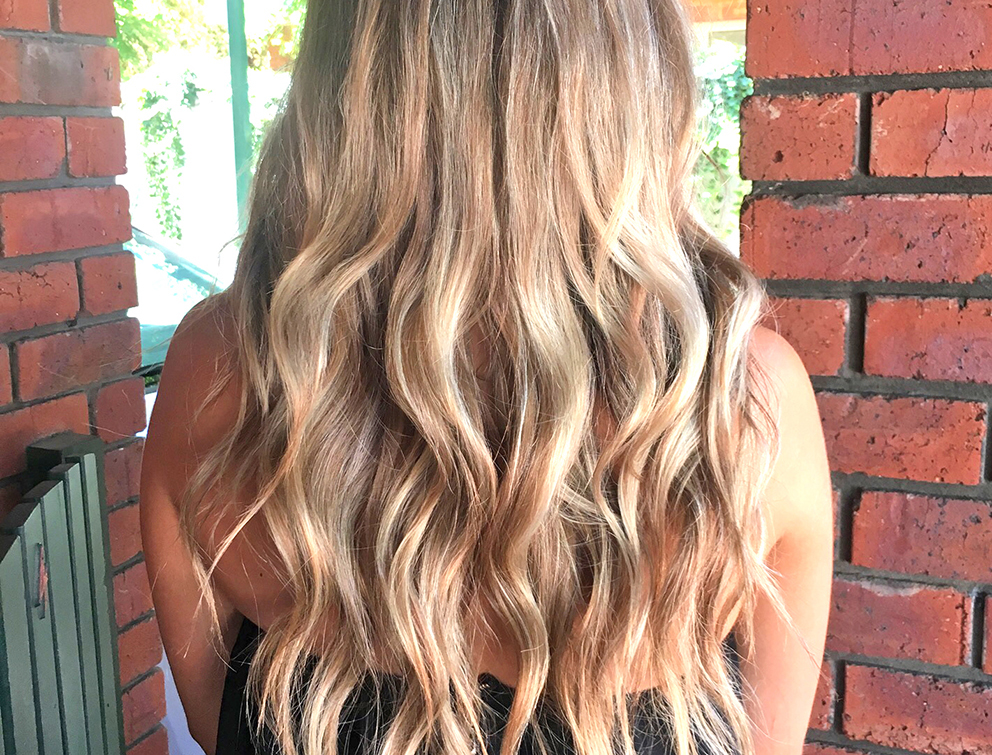 Johnson & Johnson's Baby Powder
$5 for 600g at Woolies
Best for: babies on a budget, short-term solutions, DIY types
My friend told me if you sprinkle some raw cacao powder into baby powder it's a great DIY dry shampoo. Sometimes, during darker times, I've been forced to resort to baby powder, and while it sounds pretty good in theory, the results have not been great. You can pack on the powder and leave the house feeling fabulous, but by the time you get home you'll discover the oil slick has snowballed. It must be something to do with the effectiveness of the clay talc, but there are definitely better options. It also makes the hair feel pretty awful.
Pantene Pro-V: Volume Booster Dry Shampoo
$10 for 140g at Woolies
Best for: no one.
The absolute worst. We used this once before throwing it straight in the bin and even considered calling the number on the can to get a refund from Pantene. We all know their TV ads are a joke, but this product is particularly misleading. The label professes 'science' and tapioca starch combine to create 'virtually zero weight' but this product was the heaviest of them all, wearing like hairspray on the roots rather than a dusting of light powder. Points were also lost for packaging as the can was a bit leaky.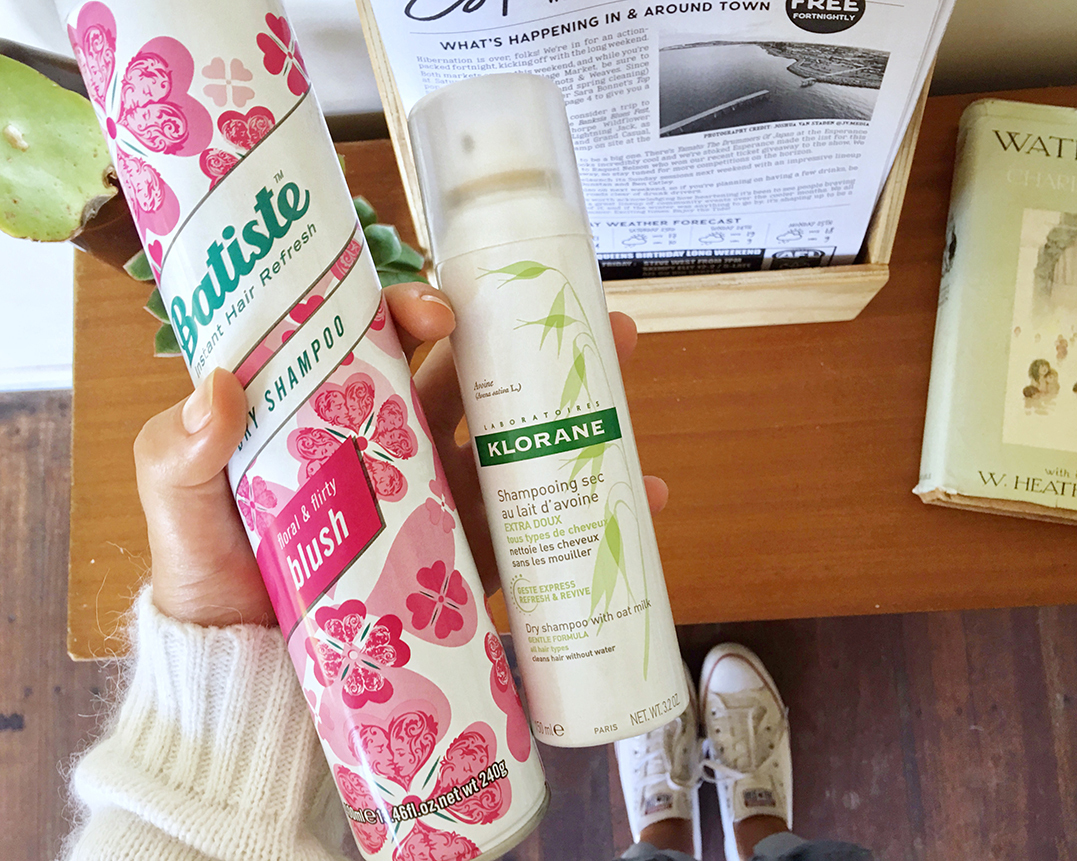 Laboratoires Klorane: Dry shampoo with oat milk
$13 for 150mL at Woolies
Best for: people who like to treat their hair right, health fanatics
The ritziest and most expensive product in the range, this fancy -French- dry shampoo is made from 'oat milk' and definitely marketed towards the raw, vegan, organic crowd. This product is Bronte's favourite, but I would argue you can only use it for mild cases, not the 'I haven't washed my hair in 6 days' type situation. It's definitely the most gentle—it doesn't seem to completely fry your hair like baby powder and Batiste does. It smells like your nanna's hairspray but in a good way?? Give it whirl.