Top 4 Ways To Update Your Interiors This Season
With Knots n Weaves Co.
Author: Jesse McCarthy-Price
Published: September 20, 2017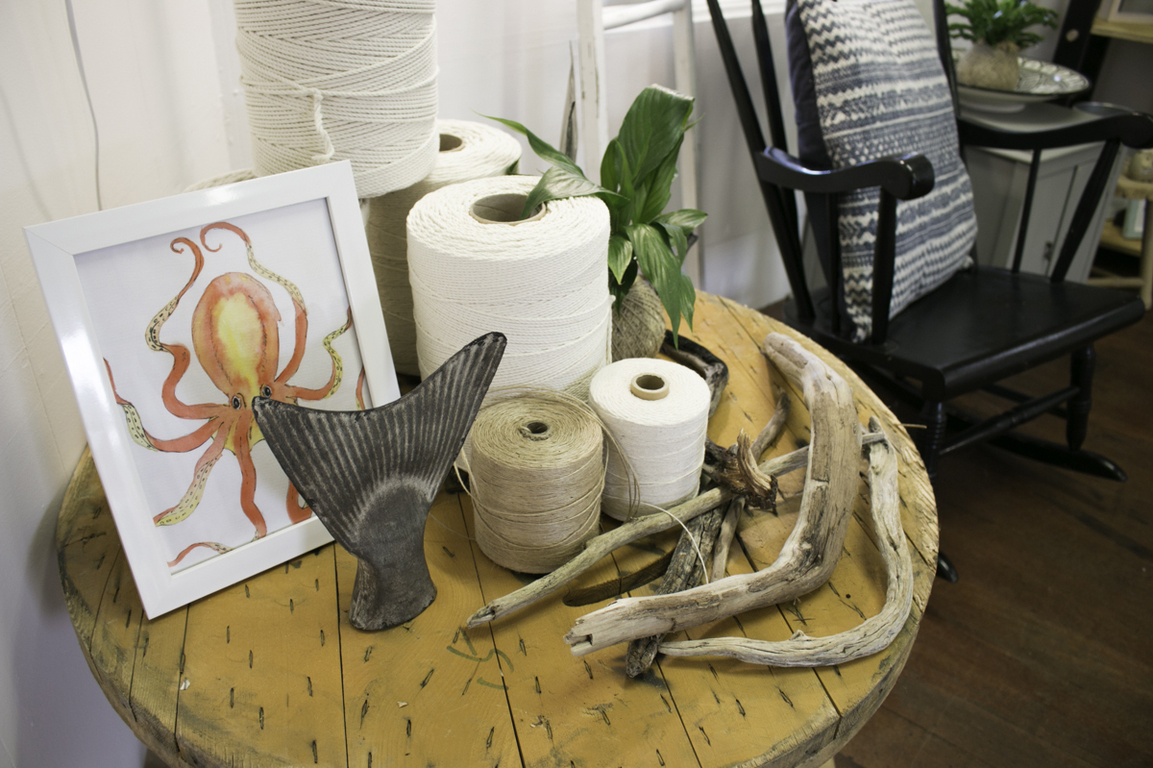 If you haven't popped into the Museum Village lately, you may have missed the opening of brand spanking new interior store and artisan collective Knots & Weaves Co.
Owned by Sara Bonnet, the space is already stocking the work of 14 local artists, as well as a whole treasure trove of trendy decor. With spring being the perfect time to embrace "out with the old, and in with the new", Sara has kindly shared with us her top tips for a simple seasonal update.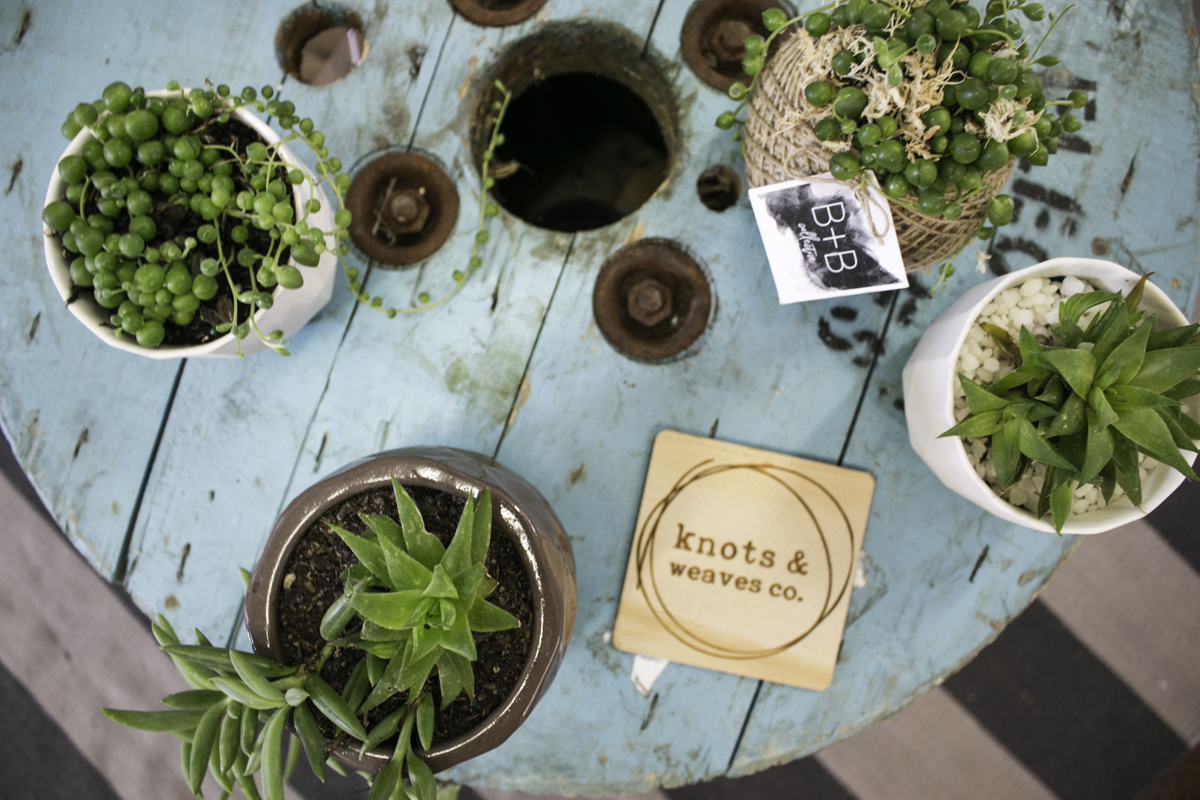 B+B Collective Succulents
The humble succulent has made a major comeback and is without a doubt the easiest way to freshen up a space. If you're time poor or just completely lacking a green thumb, B+B Collective has got you covered. Created by Rachel Bertola and Hayley Backman, the brand specialises in unique potted beauties, kokedamas and wall hanging plants and garlands. This may be the only garden option that doesn't even require a trip out to Norseman Road, and it's completely affordable. Win.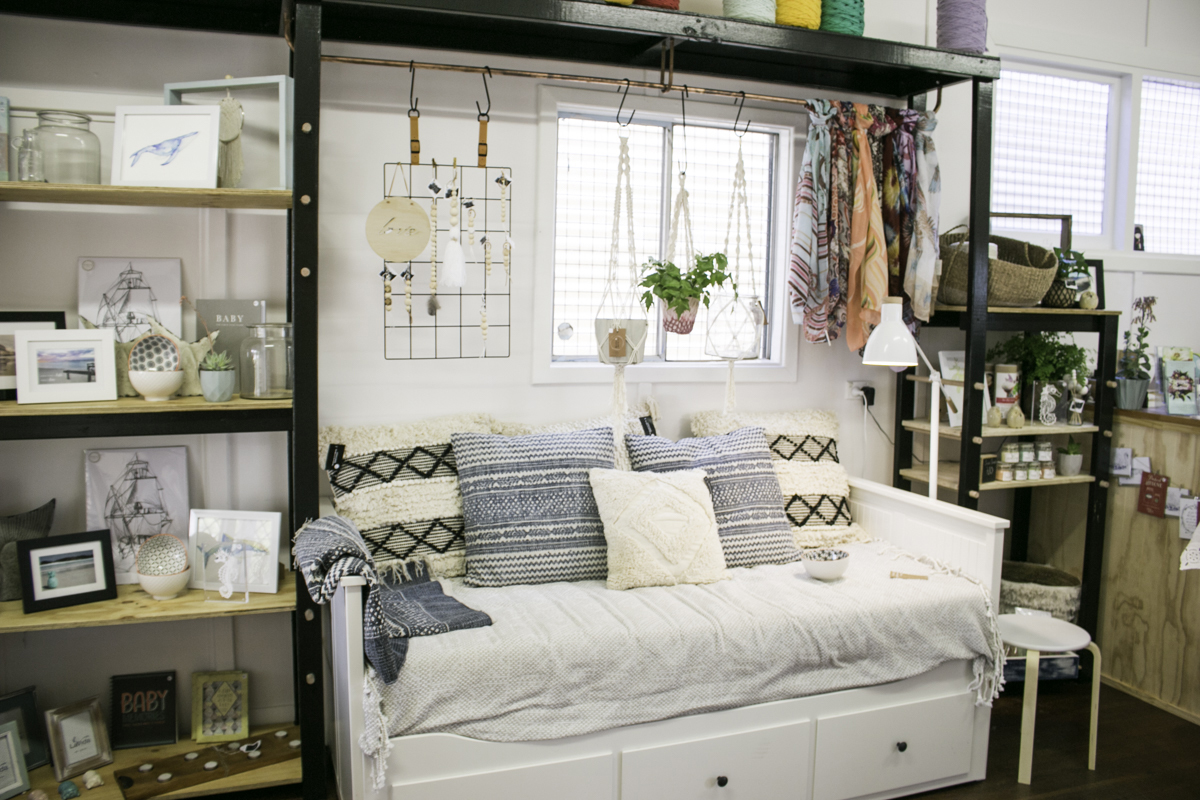 Say goodbye to copper and kitsch
While we love a bit of both in the right doses, it may be time to toss some of those Kmart impulse buys that swamped the market about two years ago. Instead, focus on eclectic combinations, like the juxtaposition between natural fibres and textures with industrial colours and surfaces. The store has a great and constantly evolving range of handloomed cushions, baskets and throws. As Sara says, "More is more" when it comes to gorgeous cushions, so start collecting.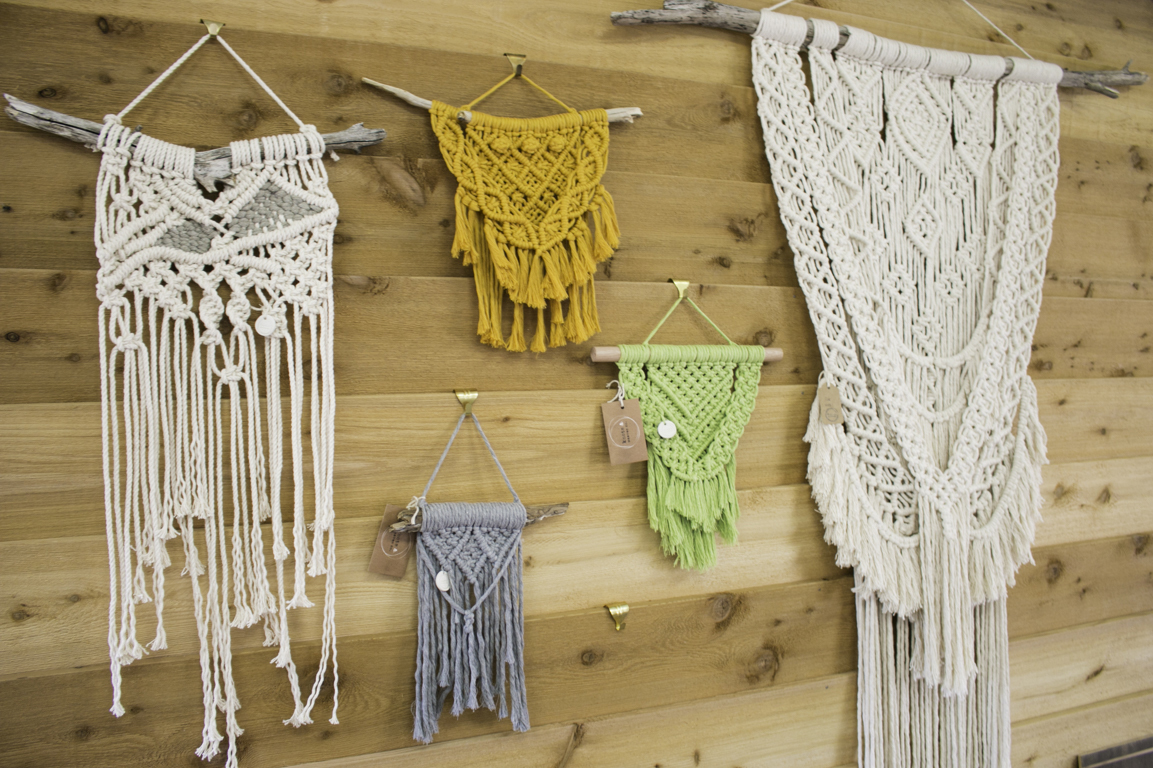 Macrame, baby!
Sara is a macrame fibre artist herself, so if you pop in store at the right time, you may be lucky enough to catch her at work. Using 100% Australian cotton, she literally 'knots and weaves' her way around hanging planks of local driftwood to produce some seriously stunning tapestries. Experimenting with a range of colours and cord weights, her work gives a polite nod to the bygone '70s trend before surpassing it by miles in the style stakes. Don't throw out your flairs, ladies and gents.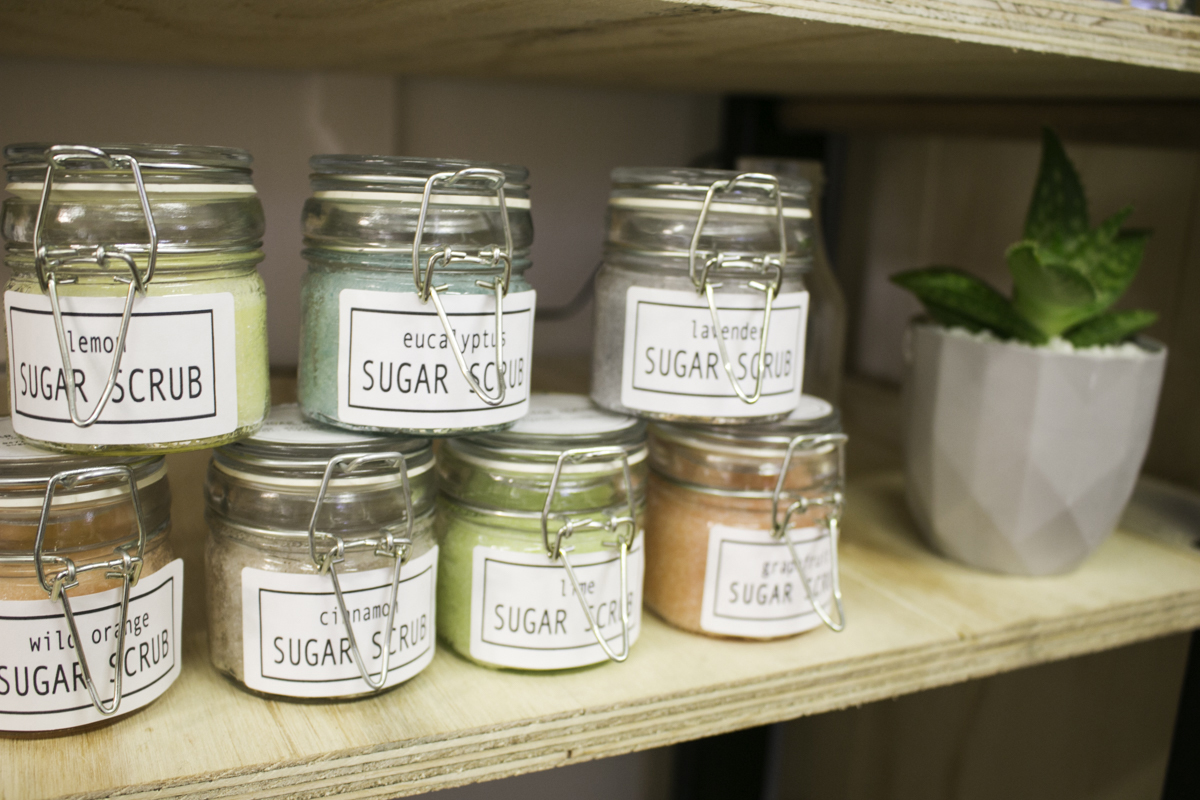 Glass beauty
Bottles with succulents in them, jars with candles in them…there's no better time to start recycling your glass of all colours. Also worth considering are the Sugar-Man sugar scrubs made by 16-year-old Casey Rowe. Coming in a variety of colours and each offering different essential oil properties, the little jars would look perfect on a glass shelf with a kokedama by its side.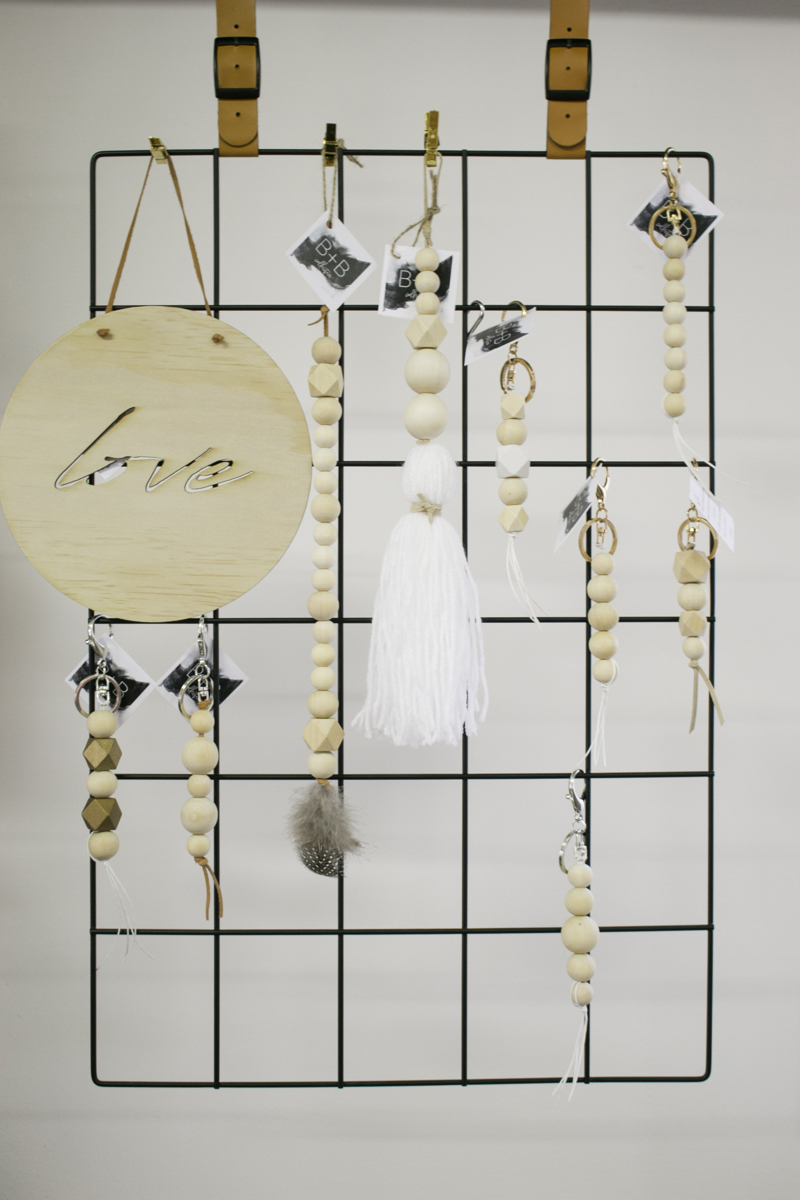 Esperance's Leading Interior Instagrams
@loukeevil
@styledby_stevie
@keevils_furniture
@knotsnweavesco
@designbyatlas
@louisestewartbrown
@naturally.esperance
@flameofesperance