The Tide Talks Stumbling Upon Esperance And Life On The Road With Blogger Elise Cook
A taste of Esperance through the eyes of its visitors.
Author: Bronte Vincent
Published: May 22, 2017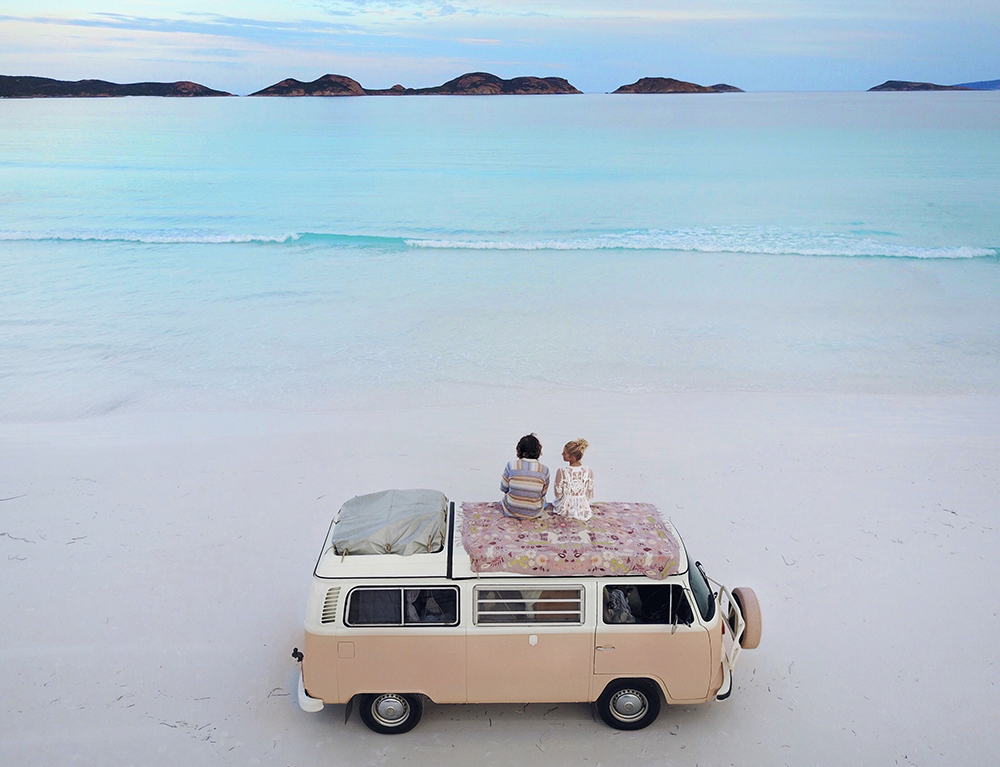 Living in this little community, we have all become experts on the place. Esperance locals always know what's news, where to go, who's who, and everyone has a stance on what the town really needs as it moves into its future. We know how lucky we are to live somewhere so beautiful, but we will never get to see it with fresh eyes, which makes it so special to meet someone who recently has, and always interesting to get their perspective.
Last week, I had the pleasure of meeting blogger Elise Cook and her husband Domenic while they were passing through Esperance. They told me all about their love for wine and their McLaren Vale winery called Down The Rabbit Hole, life on on the road and what brought them to our beautiful little town.
First, tell us a bit about yourself.
I'm Elise! My husband, Domenic, and I live in a 1972 classic Kombi camper van called Scout. We moved out of our house a few months ago, packed everything up, and plan to spend the next year or two exploring Australia in the van. We've been married now for just over four years, and we've been together double that. We're both from South Australia, and we own and run Down The Rabbit Hole wines. We've definitely planted our roots in SA—pun intended—but we made some conscious choices to build and run our business in a way that gives us flexibility and most importantly, a good lifestyle. We plan to open a cellar door in McLaren Vale once we're done travelling, and we will have to fly back for vintage next season, but for now we're able to keep working on the road, and we love it.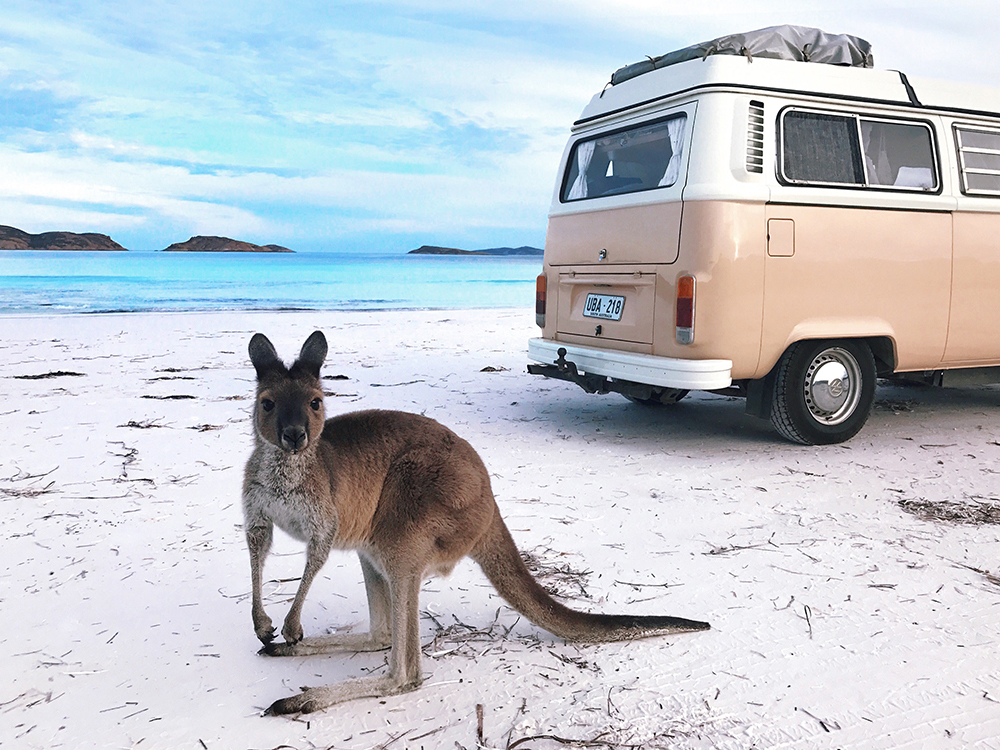 What inspired you to buy the Kombi and hit the road?
…A bit of a compromise. All I wanted to do was spend my twenties travelling the world, and Dom wanted to spend his twenties building up his own business, and making (amazing) wine. Two very different dreams that at times felt like they couldn't merge, so we decided to buy a van so that we could start doing weekend trips. Little trips became bigger trips and before we knew it, our dreams had merged together and so had our career aspirations.
Being on the road for those longer periods of time allowed us to kick into a different gear, a slower gear, and two things happened. Firstly, life became incredibly simple on the road. We realised just how little we needed, and it wasn't long before we were getting rid of as much as we possibly could, putting the rest into storage and moving into the van full time. Secondly, we totally fell in love with this beautiful country we live in in a whole new way. I knew we lived in a big, beautiful, diverse country, but I have been constantly blown away.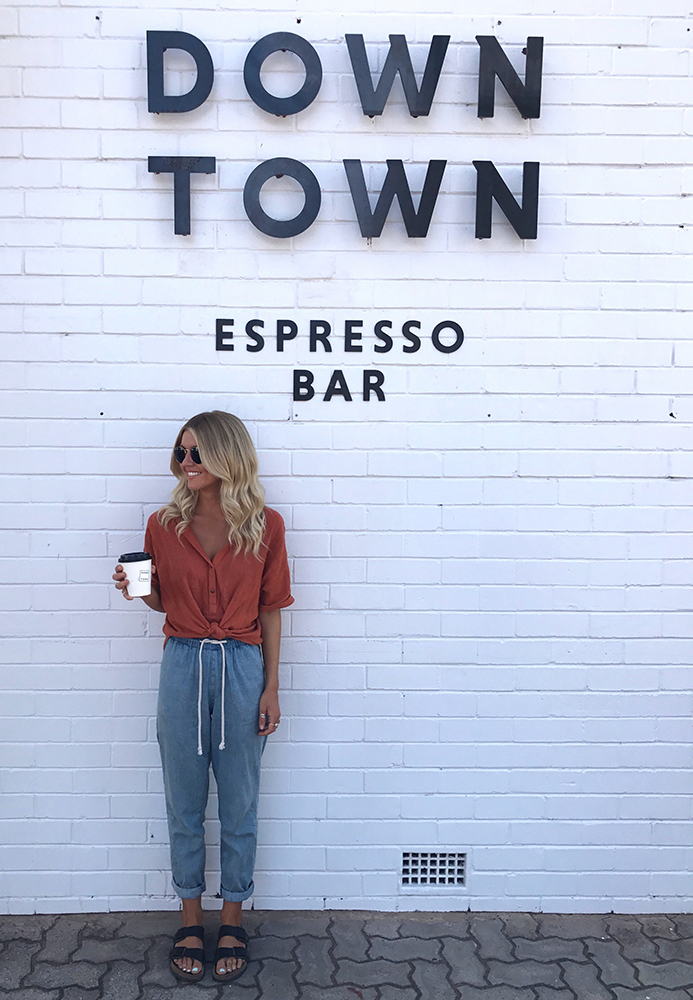 Where has the trip taken you so far?
Last year we spent a few months exploring Tassie—twice, and we also drove right up to Noosa and then back down the east coast. This year we are beginning the full lap. We spent a few weeks doing a little bit more of our home state, before crossing the Nullarbor into WA and starting out in Esperance. We plan to spend a decent amount of time exploring WA slowly.
Is this your first time travelling in Western Australia?
Yes it is!
Was Esperance always on the to-do list?
I actually hadn't ever heard of it until the week we were moving out of our house. My uncle was over helping us pack and said to me, "At the end of the Nullarbor, turn left. You'll drive straight into Esperance and you won't want to leave". He was right!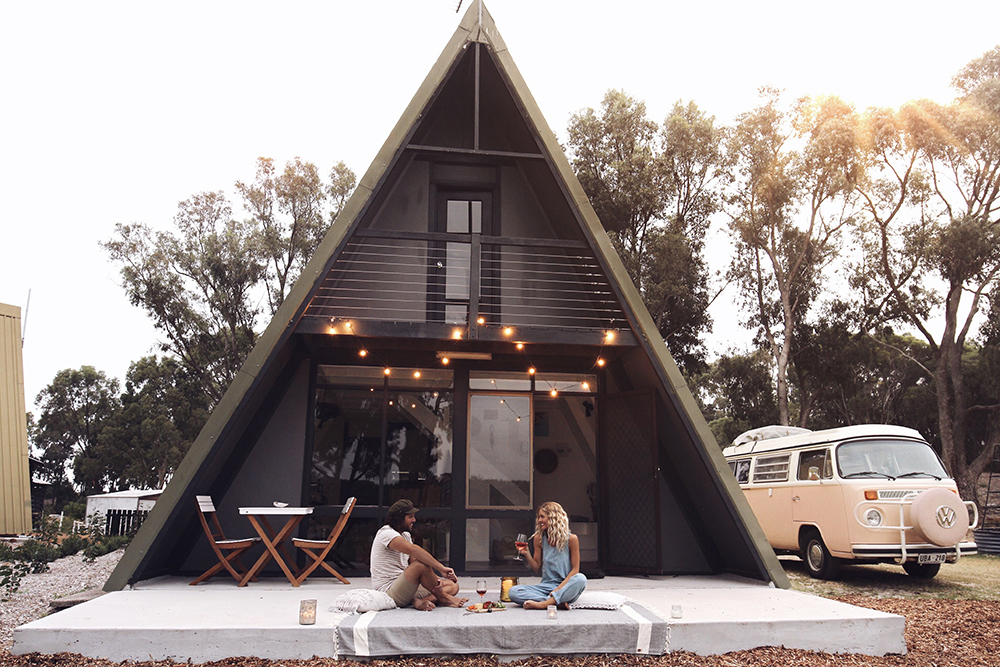 Where did you stay while you were in Esperance?
We spent a week at Esperance Chalet Village and in one word—incredible. This place is definitely our cup of tea. Relaxed, quiet and so welcoming. We instantly felt at home in the beautifully decorated chalet, and it provided the perfect base for exploring the coast, and the perfect place to stop and spend a few restful days getting work done. That sentence sounds like a paradox, but our few days catching up on work involved sitting on the day bed with cups of coffee and the sunlight beaming through the floor to ceiling glass, with a view out to the creek and the sound of waves in the distance. Our stay here left us feeling recharged, and the people we met whilst staying at the Village made us love Esperance even more!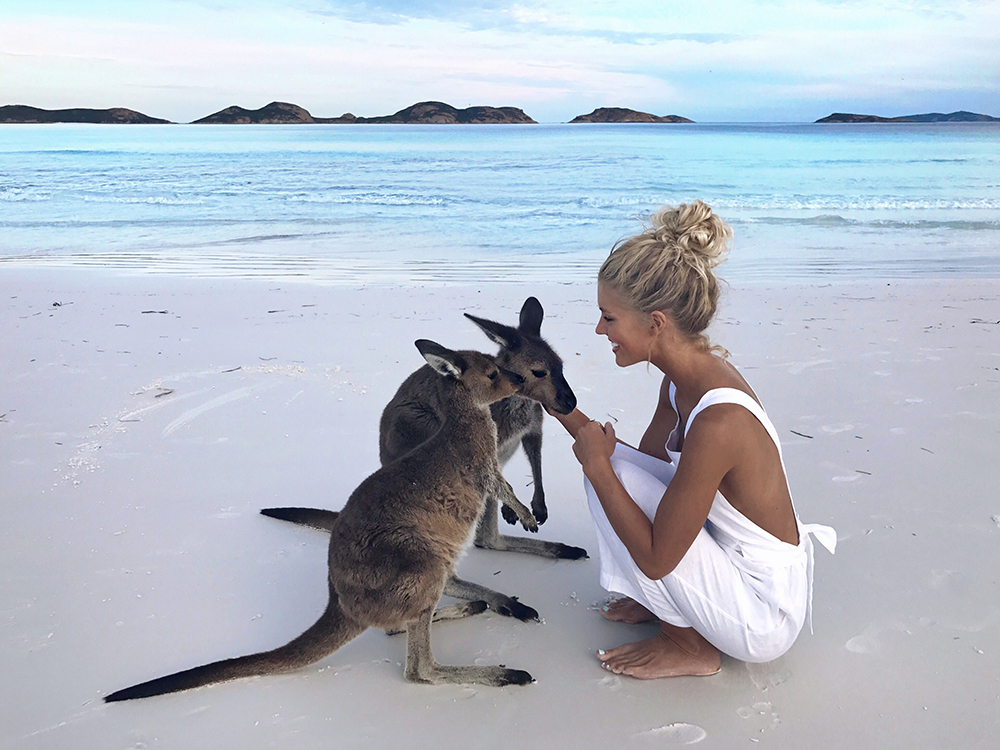 What were your top three moments from your Esperance experience?
Playing with the roos at Lucky Bay. I'd heard there were sometimes roos on the beach, and I was really hoping we'd see one. But we barely got out of the van before two hopped over. We ended up spending a few days there and they played and hung out with us for long periods of time. They were so friendly, cuddly and relaxed, and living in such a beautiful part of the world, I can understand why.
Driving along the coastal road on our first day in Esperance and letting our eyes feast on those delicious turquoise scenes. It was a total surprise for us. I'm sure that after living there for a while it would just feel like home, but we had no idea how stunning this part of Australia was and found ourselves getting very excited!
Spending our final night at the Village eating dinner and sharing some wine with Fiona and her family in their home, and hearing their story so far. It was really inspiring to hear how they had changed their lives, that it had been tough at times but ultimately very rewarding. Loving where you live can have a huge impact on your life, how you experience it, what you contribute to your community, and to the people around you.
A lot of your Instagram photos include woven baskets, beautiful floor rugs and bottles of DTRH wine. What other items are essential for travelling?
Did we mention wine? Haha! The other essentials would be:
Candles or a little strand of fairy lights. Sound silly, but it takes a second and you end up with a pretty great vibe.
A deck of cards. Great for nights when it's just the two of us, but especially for when we meet fellow travellers and end up sitting around with…wine!
Coffee. My favourite part of the day is waking up before the sunrise, popping the kettle on the stove and enjoying my coffee while I watch the sky light up and the day start. I love it.
Toilet paper. Always.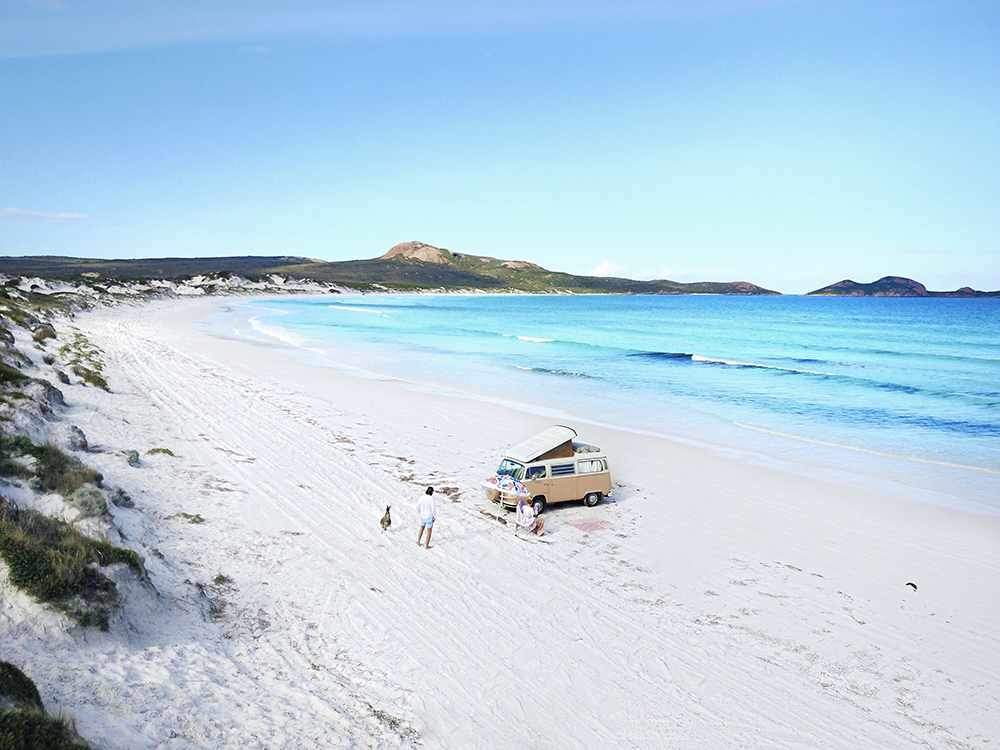 What's your number one piece of advice for a trip like this?
Travel with an open mind and an open heart—especially when people come over for a chat, which happens constantly. We have met some amazing people, and heard some amazing stories that have left us feeling inspired and very grateful. Sometimes someone will walk over and your first instinct is to avoid getting stuck in a conversation, but we made a decision to be really open while we're travelling, and so far it's been very rewarding.
Where to next?
We're heading towards Margaret River, where we'll stop for a while, followed by Perth and the surrounding coastline. The weather has just dipped and I am hanging out to get back in the sunshine, so I'm hoping we'll be a bit further north in the next month or two. But who knows?!