The Wonderful World of Podcasts
A podcast about podcasts.
Author: Karli Florisson
Published: June 28, 2019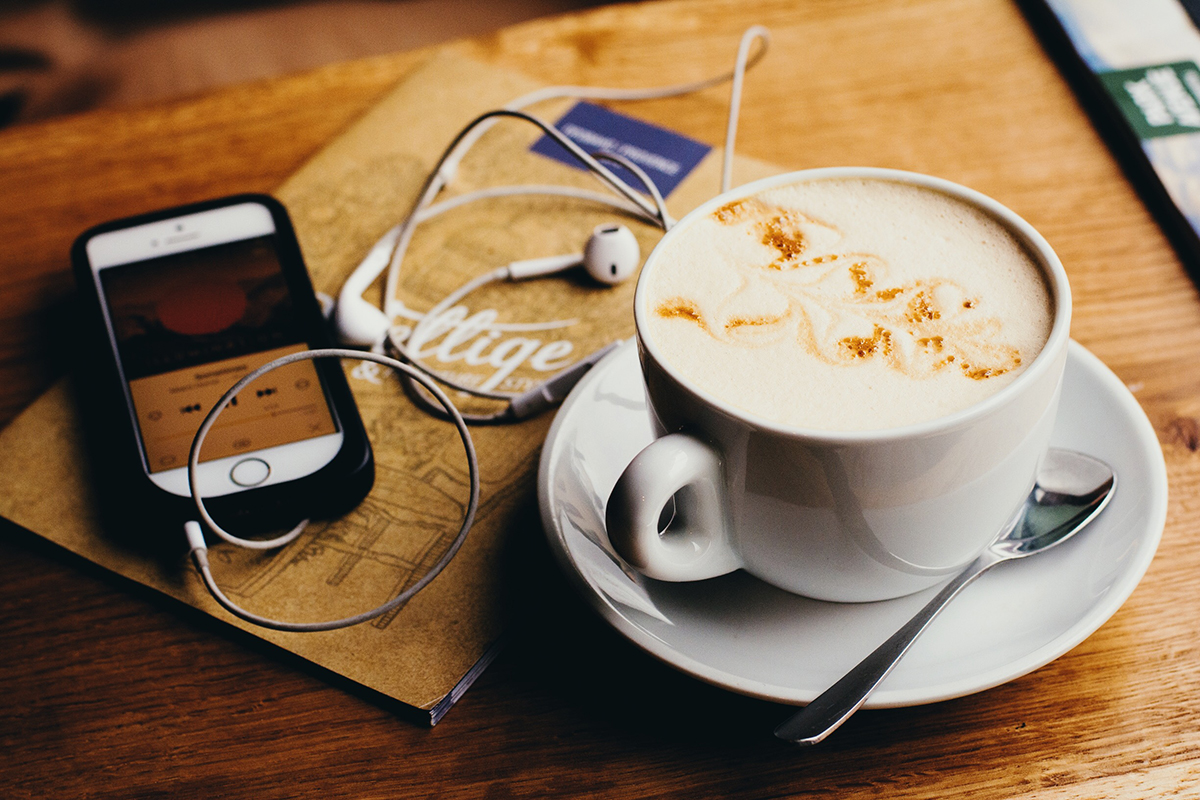 Podcasts are the latest big thing in entertainment. Unless you've been living under a rock, you would have noticed their astronomical rise in popularity. And what's not to love? There are podcasts available on a wide range of topics, giving you fascinating listening material in whatever genre is of interest to you. You can listen to podcasts while you do the housework, while you exercise, while you commute to work, or while you drift off to sleep at night…
The very first 'podcasts' were downloadable radio programs, shared as digital files. As internet use began to boom in the mid-1990s, bloggers began to insert audio files into their online blog posts. Software developers Adam Curry and Dave Winer developed a platform that allowed these audio files to be shared. Reporter Christopher Lyndon created what was arguably the first modern podcast in 2003, using Curry and Winer's software to release an RSS feed of his audio interviews. 'Audio blogging' was mentioned at the first ever BloggerCon conference, also held in 2003, where Lyndon and Winer demonstrated the possibilities of the audio medium.
In February 2004, journalist Ben Hammersley suggested the term 'podcasting' to describe the downloading of audio files. From that time, podcasts skyrocketed in popularity. By late 2004, podcasts were being made and distributed on a wide range of topics in the USA, Canada, Australia, and Europe. In 2005, Apple added podcasts to its iTunes music software and announced they had reached over a million podcast subscriptions just days after the software was released. Podcasts are now popular worldwide, with approximately 700,000 active podcasts available in over 100 languages.
If you are new to the world of podcasting, it's easy to get started! Most people listen to podcasts on their smartphones or tablets. iPhones come preloaded with the Podcasts app, which is very easy to navigate. Android users are able to download the Google Podcast app. Search to find the podcast you are looking for, or browse in the 'recommended' section. Other apps you can use include Castbox, Stitcher and Pocket Casts, so find the one that suits you best. Many podcasts are free to listen and subscribe to, although some do contain advertisements.
So what should you listen to? There are endless options! Stories, news, information, true crime, politics, comedy – whatever your interest, there will be a podcast to suit you. Here are some of the most popular types of podcasts, plus a few Tide picks….
Interviews
These podcasts feature interviews with a range of fascinating subjects. The Australian podcast Conversations is a great example of this. Interviewers Richard Fidler and Sarah Kanowski speak to everyone from beekeepers to researchers, novelists, sportspeople, mountain climbers and everyone in between. For example, you can listen to an interview with a crime writer who corresponded with a serial killer on death row, or a chat with a pilot who had to make an emergency landing during the 9/11 attacks in the USA. There are many other interview-style podcasts, so you'll certainly find one to suit your tastes.
Tide Picks
The Joe Rogan Experience – extra-long interviews with a range of fascinating people
Here's the Thing - Alec Baldwin interviews a range of high-profile people
True Crime/Investigations
A true crime podcast called Serial was one of the earliest breakout hits of podcasting. First released in 2014, season one featured journalist Sarah Koenig investigating the 1999 murder of an 18-year-old girl in Baltimore and the man who was charged with her murder. Episodes of Serial have been downloaded over 340 million times. Another good example of the genre is Teacher's Pet, an Australian true crime podcast by Hedley Thomas that investigates the disappearance of Lynette Dawson. Following the release of Teacher's Pet, the police investigation into Dawson's disappearance was reopened, and her former husband Chris Dawson was arrested and charged with her murder. The podcast was credited with generating interest in the case and prompting people to come forward with new evidence.
Tide Picks
To Live and Die in LA
Monster: The Zodiac Killer
Dirty John.
Educational/Specialty Expertise
Generally presented by someone with specialist knowledge in the field. There are podcasts to teach you more about gardening, history, parenting, health, managing money, and just about anything else.
Tide Picks
The Simplicity Parenting Podcast - for parenting
The Pineapple Project - for money management
No Such Thing as a Fish - for random facts
The Party Room - for Australian politics
Brain Science - for neuroscience
Other Recommendations
Chat 10 Looks 3 - journalists Annabel Crabb and Leigh Sales talk books, tv shows, and cooking
The Dollop - two comedians discuss an event or person from history. Irreverent, coarse, and hilarious
Bang On: - radio presenters Myf Warhurst and Zan Rowe discuss music, art, and life