Up Next: The Deli Kings
Think of all the cheese boards.
Author: Karli Florisson
Published: June 29, 2019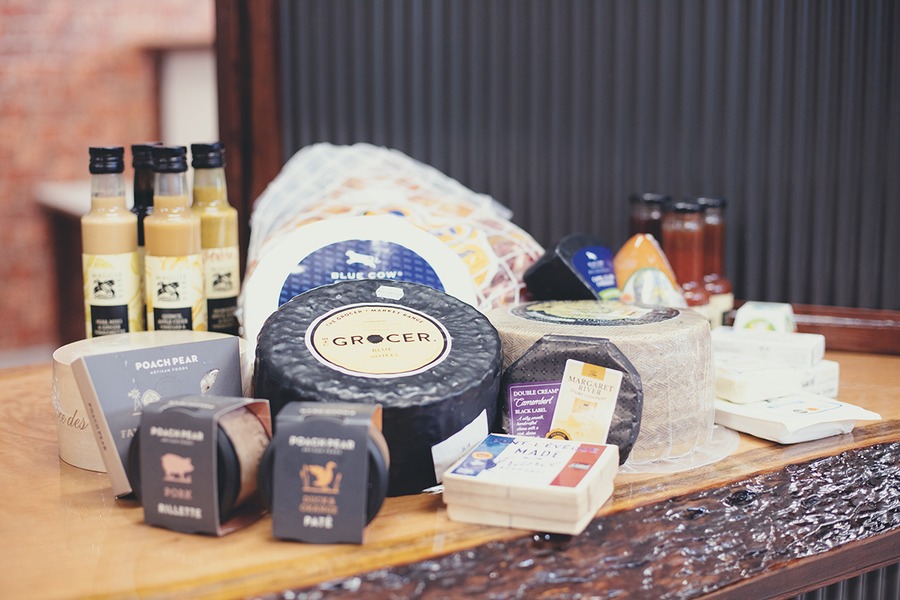 For many months, there's been a lot of mysterious activity going on in the old shoe shop on Andrew Street. Tradies have been in and out, and deliveries have started to arrive. Curious pedestrians may have been tempted to peep behind the taped-up windows, and whispers have been circulating. We're excited to announce that this month, Esperance's newest food heaven will be opening - a gourmet deli called The Deli King.
The Deli King is the project of Nicole and John King, Esperance locals who are familiar faces to many around town. Nicole worked for 17 years at the ANZ bank, and John drives for Esperance Rural Supplies. The couple owned Esperance Delivery Service for many years, and have both worked in the hospitality industry. Nicole and John are now bringing their considerable skills and knowledge to this new project, which will allow them to share their love of gourmet food with the community.
When Nicole talks about the Deli, it is clear how passionate she is about good food. She rattles off the names of gourmet salami and cheese, and is excited about the different varieties that will be available, both new tastes and nostalgic favourites. "Every time we go to Perth," says Nicole, "we bring back a carload of food that we can't buy in town. We want to bring that availability to Esperance."
Nicole and John met and married in Coffs Harbour, NSW. They both spent time in Esperance when they were growing up, and decided it was the ideal location to settle down. However, it hasn't been all smooth sailing since they arrived in town, with both Nicole and John overcoming major health issues. For Nicole, it was a double spinal fusion and two hip replacements; John's challenge was surviving a very serious bout of cancer. These challenges made the couple more determined than ever to follow their passions, including cooking with their favourite gourmet foods. "John is the best seafood cook that I know," Nicole says. She's excited to share this passion with the foodies of Esperance. "We want feedback – what do people want? We're happy to get things in if people want them."
They will primarily be stocking produce from WA and Australia, with a few speciality imported items such as Italian pasta. The Deli King will supply selected nitrate and gluten-free gourmet meats, and will also be dry-ageing some meat themselves. They will stock a range of cheeses, including produce from The Grocer, Barossa Fine Foods and The Blue Cow's artisan range. A range of vegan options sourced from The Wise Bunny, including some great vegan cheese, will also be arriving at the end of June. Entertainers' platters of cheeses and meats, easily packable into an esky or Engel, will be available for order. To top things off, the Kings will be baking bread on the premises both for sale and to supply their in-house gourmet sandwich bar.
Nicole and John have given the old shoe shop a major facelift. As with many renovation projects of this scale, things have not gone exactly to plan; they've had delays and setbacks, but the shop is finally ready to go, filled with new fridges and beautiful wooden cabinetry. There's a counter where people can eat their lunch, enjoy a coffee and look out over the Post Office Square. Kilos and kilos of cheeses have been arriving, and the stock is on the shelves. The Kings are determined that the shop will have great customer service - the same friendly, warm customer service that Nicole was known for at the bank. The Deli King may be the new kid on the block, but with Nicole and John's expertise and passion, it is sure to be an Esperance foodie favourite in no time.