Tide Guide: Ethical Eating
You are what you eat.
Author: Karli Florisson
Published: July 04, 2019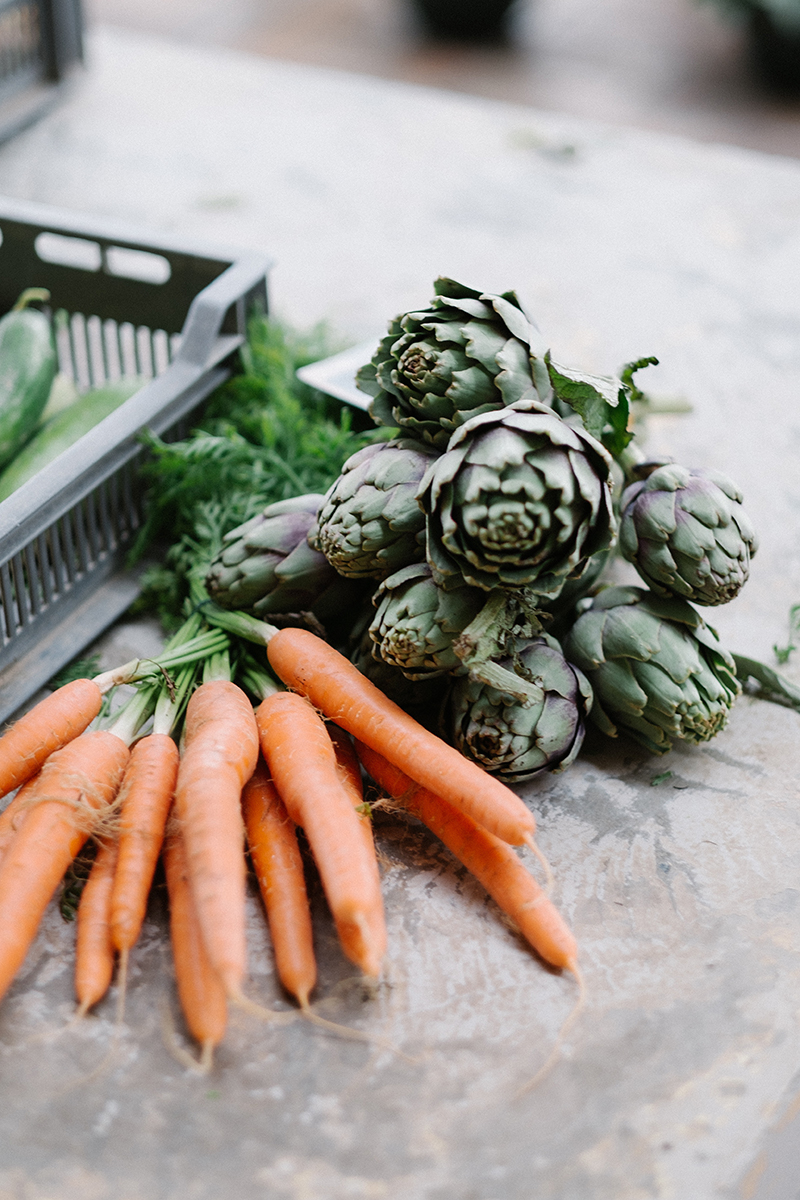 Changing the way that we eat is powerful. Every small change that we make has a ripple effect throughout the food supply system. If enough of us start to eat ethically, we can change the world; as Anna Lappe said, with every dollar that you spend, you're casting your vote for the kind of world that you want to live in. As most of us spend a lot of our time and money on food, the choices that we make are very important.
Herbivore or carnivore?
One of the biggest questions when it comes to ethical eating is whether or not to eat meat. It's a complex question. There are issues with both eating and avoiding animal products. The main arguments against eating meat are that large-scale meat production is harmful to the environment, and that animals are treated cruelly in order to harvest meat or animal products. The livestock industry does contribute heavily to carbon emissions and has resulted in large-scale deforestation to make way for grazing land.
Although, there can also be ethical issues with avoiding meat. Some of the products that feature in a vegan diet rely heavily on the exploitation of farmers who live in poverty. The production of coconuts, cashews and quinoa are three such examples, where farming conditions in third world countries leave farmers trapped in crushing poverty. The production of large scale mono-crops such as soy, maize, and wheat also relies on chemicals that destroy soil biodiversity and kill off beneficial insects and microbes. Grazing animals are better in contrast, for the biodiversity of the soil and for the wider ecosystem.
So, what's the answer? As Australia is the country that eats the most meat per capita in the world (around 100kg of meat per person every year), we could certainly stand to reduce our meat consumption a little. We should make sure we're choosing ethically produced, sustainable sources of meat. Fortunately, in Australia, this is not too difficult, as most farmers care about the welfare of their animals. Pink Lake Butcher's meat is grass fed or grass finished and is sourced from WA's Southwest region so the meat miles are reduced as much as possible.
Eat locally
One of the most important ways to eat ethically is to eat as locally as possible. Bob & Jim's General Store supports Australian farmers and source most of the products from WA farmers where possible. Head to the Saturday morning growers' market where all the fruit and veg is grown locally, and buy WA-produced meat from Pink Lake Butchers. Buying your groceries locally is good for our local economy and helps us to examine where our food comes from whilst reducing the distance that our food has to travel to reach us. Choosing to eat seasonal products is helpful too as products that are out of season have to be transported from far away.
Reduce waste
Australian households throw out an estimated $8 billion worth of edible food every year. This usually goes to landfill, where it produces greenhouse gases that are terrible for the environment. Improving the way we plan and shop for meals will help to reduce waste, and composting any food scraps will also benefit the environment. It's also good for your budget and for your garden!
Cut out fast food
Most meat, poultry, and dairy products used in fast food are produced at factory farms. To make the fast food industry more profitable, animals in some overseas countries are fed hormones that increase growth and milk and egg production. This can lead to painful inflammation of the udder, as well as crippling and debilitating conditions for poultry. Also, if you haven't noticed already, fast food uses a hell of a lot of packaging materials!
Avoid palm oil
Palm oil is widely used throughout the world in products ranging from snack foods to soaps. Production of palm oil in South East Asia is causing large-scale deforestation, endangering species such as orangutans and tigers. Palm oil is often labelled as 'vegetable oil' in Australian foods, so if in doubt, check the label. If the nutrition panel states that the product contains saturated fat, then the 'vegetable oil' used is likely to be palm oil.
Buy Fair Trade
Fair Trade-certified products ensure that the farmers growing products such as coffee, cocoa, and tea receive a fair price for their produce, and have safe working conditions. If you don't want your coffee or chocolate to come at the expense of farmers living in poverty in developing nations, then buying fair trade is the way to go.
Do your research
Technology can help you with some of your food dilemmas. The Shop Ethical! app is a great guide to making ethical choices when it comes to your grocery shopping. The ratings in this app are based on the environmental impact of a product, as well as any issues with cruelty or unethical treatment of factory workers or farmers.
The Australian Sustainable Seafood Guide is also a free app that will help you decide which seafood to eat and which to avoid in order to make sustainable choices. This is hugely important if we want to ensure that our fish stocks are sustainable into the future.