Tide Tastes: The Herbivore's Handbook
Your Guide to Vegan Eats in Esperance
Author: Hannah Siemer
Published: September 08, 2020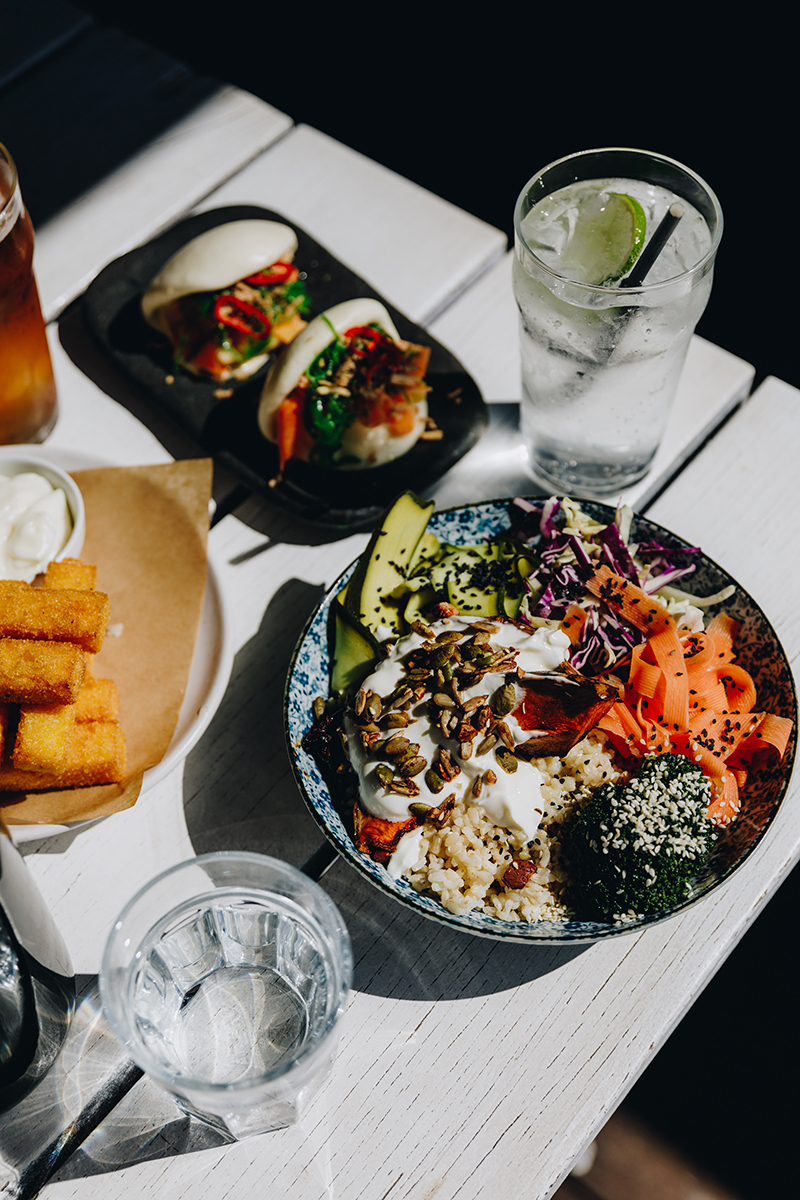 Plant-based eating is quickly transitioning from a food fad to a completely normal dietary choice. It's no longer just "woke capital city greenies" ditching or reducing their consumption of animal-based products, but a wide cross section of the community. While some wouldn't dream of going near meat, eggs and dairy, whether it be for health, environmental or ethical reasons, others are more 'flexitarian', eating a mostly veg diet but enjoying a snag from Bunnings every now and then (no judgement here). Then there are those who incorporate the occasional plant-based meal into their diet for no other reason than, well, it tastes bloody good!
Much like the earth's temperature, society is warming to this plant-based thing more and more. While regional eateries have been a little slower to catch on than those in the big smoke (at last count, Sydney had almost 70 restaurants that were 100 per cent plant-based), we're not tooo far behind. Thankfully, the days of a garden salad being a herbivore's only option when dining out are on the decline, with more and more eateries adding plant-based options to their menus.
We were hungry, so we set out on a culinary journey through Esperance to discover who's offering what when it comes to plant-based food. These were some of our favourites.
We run on coffee at the Tide, and Cloud Eleven Coffee + Tea is our go-to for plant-based milks. The crew at Cloud Eleven only use the good stuff, frothing up Minor Figures, Milk Lab and Bonsoy to pour over their freshly roasted coffee. A special shout out to the oat milk latte – to say it's a life changing experience would be an exaggeration, but only slightly. If you're peckish, check out their soba noodle salad. It's so popular, they recommend ordering it the day prior. Itadakimasu!
Another Tide favourite for coffee, the team at Downtown know a thing or two about pouring the perfect soy coffee (it's harder than it looks). If the sun's shining, trying a soy iced latte – absolute perfection. Looking for more than just a caffeine hit? They also make a banger veggie bagel and, every once in a while, offer a vegan sweet treat. Keep your eyes peeled.
We've never been to Sri Lanka but our taste buds have, thanks to Esperance Sri Lankan Taste. If you've been living under a rock (or if you're a visitor to town, in which case, welcome), Esperance Sri Lankan Taste takes over the Fish Face kitchen every Monday, pumping out traditional Sri Lankan meals that have to be tasted to be believed. The menu varies from week to week but consistently has three or four vegan options. Our favourites are the melt-in-your-mouth eggplant curry and the flavour bomb that is the lentil curry. Complete the experience with a vegetable roti, served with their house made chilli onion salad.
There's nothing fishy going on at Lucky Bay Brewing – every single one of their brews is vegan-friendly (praise the beer gods). Your mum always told you to eat while you're drinking, so take her advice and grab a bite to pair with your paddle. You can't go past a woodfired pizza (who needs cheese with dough that good?!) or if you're after something lighter, grab a couple of veggie skewers. Cheers!
These guys have killer Moroccan veg fritters coming out of their kitchen. Made in-house, they're super tasty – a little crispy on the outside and soft on the inside. Add them to your vego big brekky, alongside spinach, mushrooms, tomato, baked beans, hash browns and avo. At lunch, the fritters are served up in a burger with a side of hot chips. If that doesn't take your fancy, the team is also happy to make fresh sandwiches and wraps. Just let them know you want it vegan and they'll take care of the rest!
Nutritionists often advise us to eat the rainbow. Well, thanks to our good mates at S'juice, you can drink the rainbow too. S'juice has not only been smashing out an impressive list of fruit and veggie juices for more than ten years, but they've been honing their panini and soup making skills too. The little green van on the foreshore does a mean vegan panini, packed with roasted eggplant, capsicum, roma tomatoes, and fresh basil. Their soups are often plant-based, too, making for the perfect combo on those chilly Esperance days!
Our favourite place to while away the hours on a sunny afternoon, Taylor St Quarters recently released a new menu with ample plant-based options. For lunch, there's a host of choices, including kale pesto fettucine with vegan pangrattato and their OG earth burger. The karaage tofu bao buns, loaded with crispy fried tofu and wakame, are not to be missed. If you can't make it for lunch, never fear. That same crispy tofu is on the dinner menu, sans bun, but drizzled with a mouth-watering sesame dressing. Pair it with polenta chips with vegan garlic aioli and a serve of spiced roast pumpkin and you've got yourself a meal. Hello, food coma.
Looking for plant-based groceries? Head to:
Bob & Jim General Store for a variety of vegan goodies including chocolate, ravioli, banana bread and bougie two-minute noodles, as well as all the ingredients you need to make a banger plant-based meal or dessert.
Naturally Esperance for Lotus and Niulife products, like nutritional yeast and coconut aminos (aka 'fysh' sauce).
CG Pinoy Shop for a next-level range of mock meats, including beef chunks, bacon and fried chicken. In addition to a myriad of meat-free products, they also stock tinned jackfruit (perfect for making BBQ pulled pork) and banana blossom (an awesome fish substitute), and vegetarian oyster sauce.
Both Pink Lake IGA and Castletown IGA for a heap of frozen foods, including burgers, nuggets and mince. Keep an eye out for a vegan cheeses, spreads, sauces, chocolate and ready-meals, too.

Photography credit: Lucy Vincent @lovechilds_