Up Next: Bob & Jim's General Store
Not putting too many eggs in one basket.
Author: Sarsby Martin
Published: January 11, 2019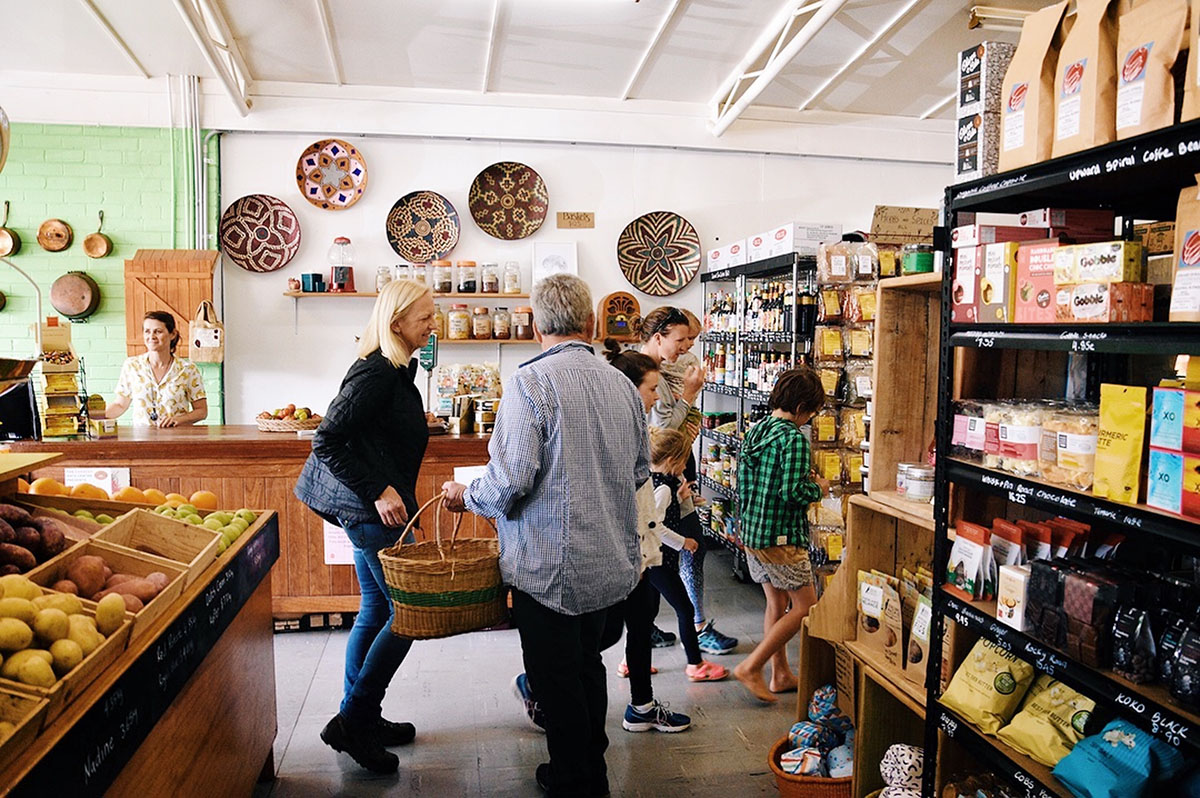 Fruit, veg and grocery store now turned general store. Bob & Jim's General Store, with a fresh lacquer of the recognisable citrus green exterior, is your one-stop go-to for all the good things. With about 90% of their produce sourced strictly from Western Australian's farmers and the remaining 10% being from the rest of Australia, locals flock from as far as the Eucla to get a taste of what's in store. Bob & Jim's, commonly know as BJ's is far from anything you might get on the red light district. The staff are too down to earth to pay much attention to such requests (B-J's) but will go to all lengths to source you and your family the finest products for fine dining or a picnic on the beach. There's something for everyone within any budget. I'll remind you, we're talking about food.
This afternoon I got to catch up with part owner and good friend Anna. Unfortunately, her main side-kick and Robin to the Batman clan Raana was off-duty for the day. An amateur to interviewing, I sat down with Anna and tried to think of the big questions but ended up happily falling into a long conversation about how important it is to represent quality over quantity in a small connected community. Anna shared how the store has a distant connection to her grandfather, along with all his close friends and business partners. An abundant store, unafraid of sticking to their core values, as locals we're extremely lucky to have them.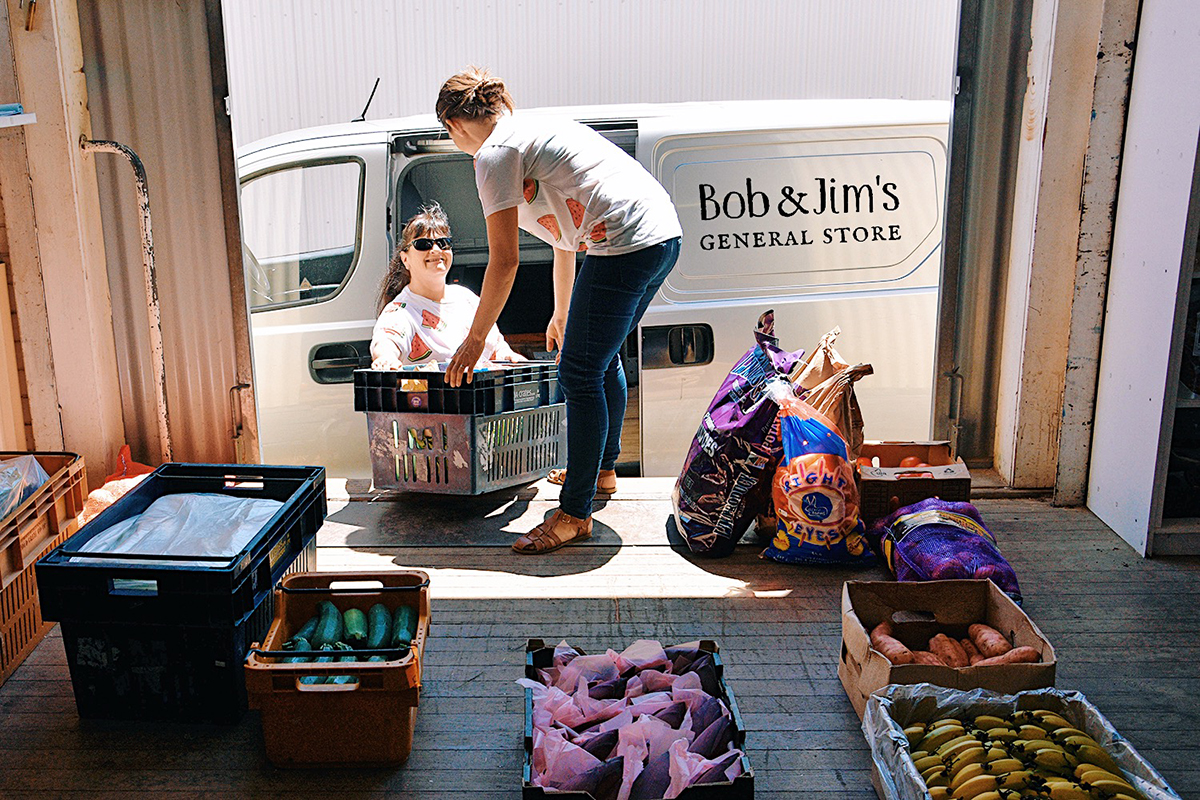 You may be unaware but Bob and Jim's supplies produce to small businesses all around town. Working in wholesale as well as retail, they supply big orders to farmers and families from here to Norseman, and freight distant orders as far as the red desert. Anna shared her experiences at a grocery store food convention up in Perth recently and shed a little more light on the fact that they are the most remote independent grocery store in WA. And because of this, they are fundamental to the steady flow of things in town. Amongst likeminded individuals, Anna and Raana spend a lot of time researching and gathering the best products to suit Esperance's market. From the humble vegan to meat-loving carnivore, there's something for everyone to pluck from the shelf. For someone who isn't dripping in cash, I can comfortably say that despite my champagne tastes, everything there is within my beer budget. Including the free returnable shopping bags at the counter if you haven't got enough hands for the return home. I thoroughly enjoy Bread Local's perfect sourdough loaves, a never-ending supply of Romano tomatoes and the Brinjal-pickle I serve like Sriracha on everything. Such a simple combination, I find myself eating three times a day. We've all found our staples there.
Every man and their dog visit Bob & Jim's General Store on a Saturday morning. A ritual, it's a sight to see and like any ongoing visit; abundant. Within the small retail area they sell from, the place is packed with a great sense of friendship and community as well as all the fine nick-nacks in-between. Funny enough, I managed to muster all my Christmas shopping there too. There's no tailored lighting or poor playlist selection to burn a hole in your pocket. People try to force eye contact and spur on a great conversation because everyone there wants to actually be there. Prices are handwritten and not plagiarised, from one 'deal' to the next in red. I'm a frequent visitor to the budget trolley in the back right-hand corner. With only one mouth to feed, this is a constant stop-over. A quick shop to work out what's for dinner that night. A peace of mind knowing that no food was wasted in their store that day. No-one is afraid of a few bad apples at Bob and Jim's and if they were and not up to standard, Anna promised anyone working on any given day would happily replace the duds for you. There's no point in filing a complaint letter to be able to talk to the manager, they might be just out-back. Anna and Raana value your opinion. Let's just say the store is not run by a few stray guinea-pigs either and the girls behind the counter have had brilliant first-hand experience in cordiality.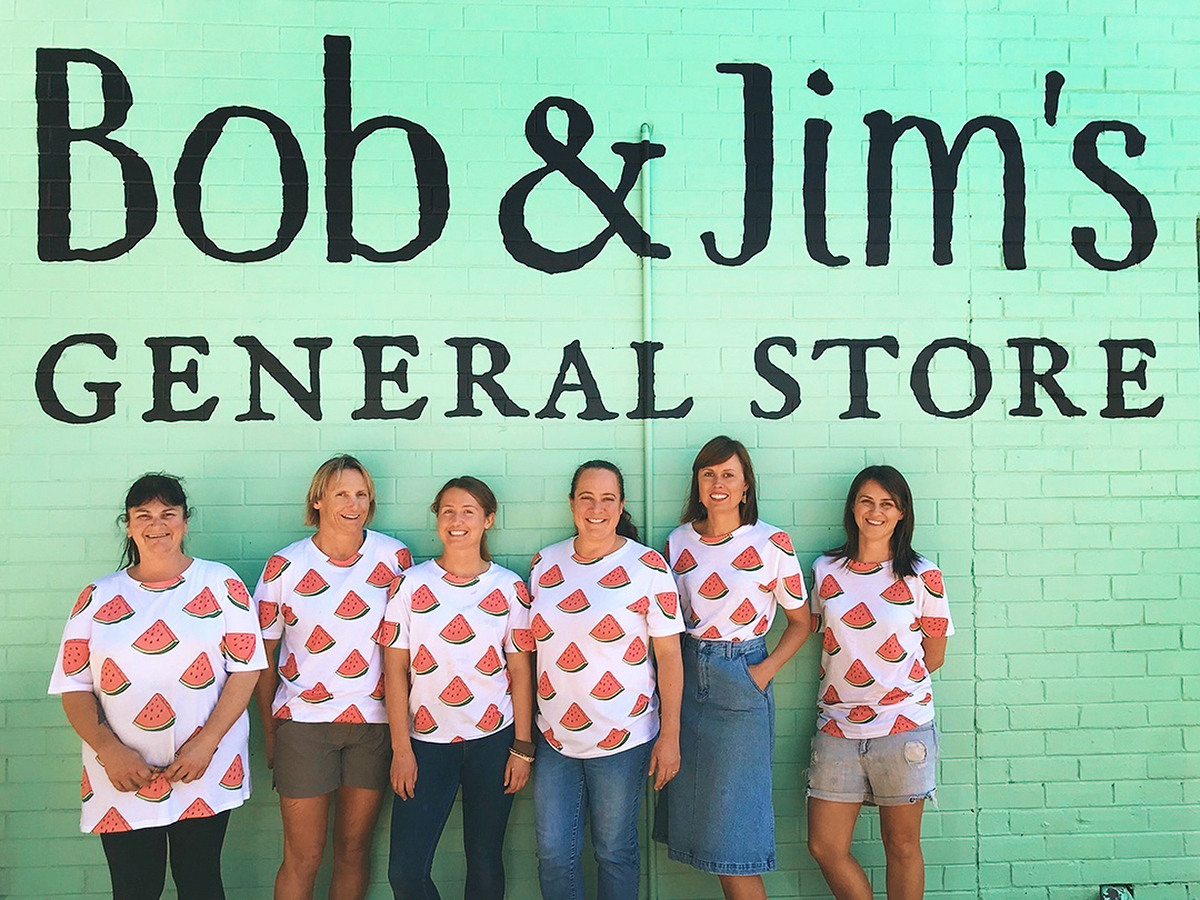 I got my hands on an Esperance newspaper dated Wednesday, June 29, 1983. An absolute beauty, the first-page article ventures into Bob and Jim's former years, their family and friendly involvement with the Esperance and Kalgoorlie community, their commitments to local organizations such as the Civic Centre and Meals on Wheels, and the ongoing extended thanks to their many customers. Former owner Robert 'Bob' Bruce-Smith was introduced to the fruit and vegetable industry as soon as he left school and started working alongside his father's business straight away. After 22 years of heavy involvement with multiple grocery businesses, Bob joined Woolworths in 1971. Twelve months later, Bob and his family moved to Esperance to become a local outlet manager. Later, jumping from Kalgoorlie back to Esperance and with tremendous help from silent partners, Jim and wife Margaret Leary, BJ's Fruit and Vege Mart went into business. 30 years on, Bob, Jim's, Raana and Anna's general store continues to sell only top grade produce, meeting all our local requirements. We can confidently say still to this day, our town is unique in its people, the friendliness and hospitality.
Long live Bob & Jim's General Store and our continued effort to shop locally. Blow-job or Blueberry.